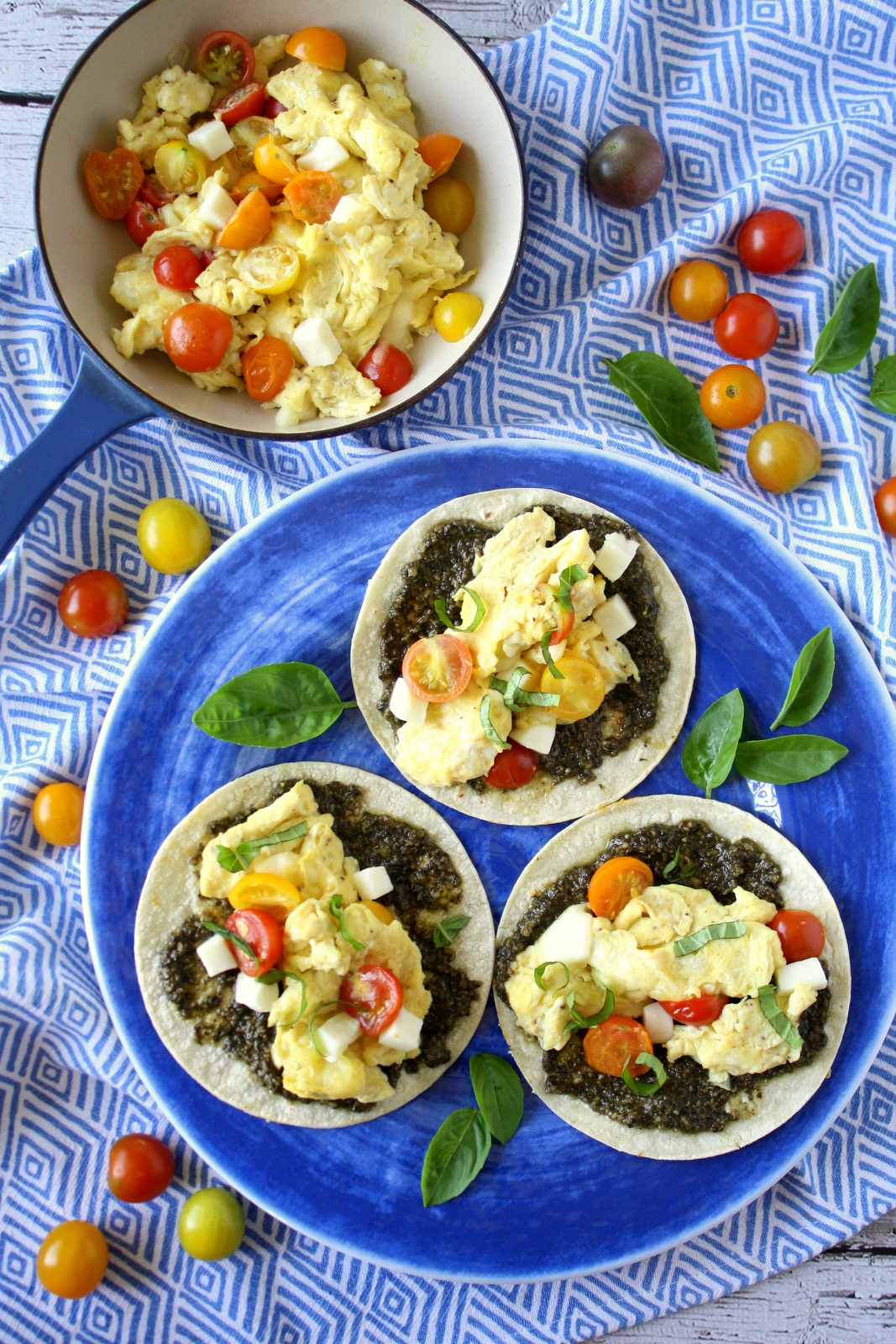 One of my favorite things about summer is fresh, homegrown produce. Unfortunately, I've got a remarkably brown thumb. I know lots of people say that, but I've even killed ivy…by accident. Luckily for me, the boyfriend enjoys and is good at taking care of plants, and his garden is thriving this summer. The most abundant crops so far are tomatoes and basil, which led me to the idea for this quick breakfast (or breakfast for dinner) of pesto caprese egg tacos!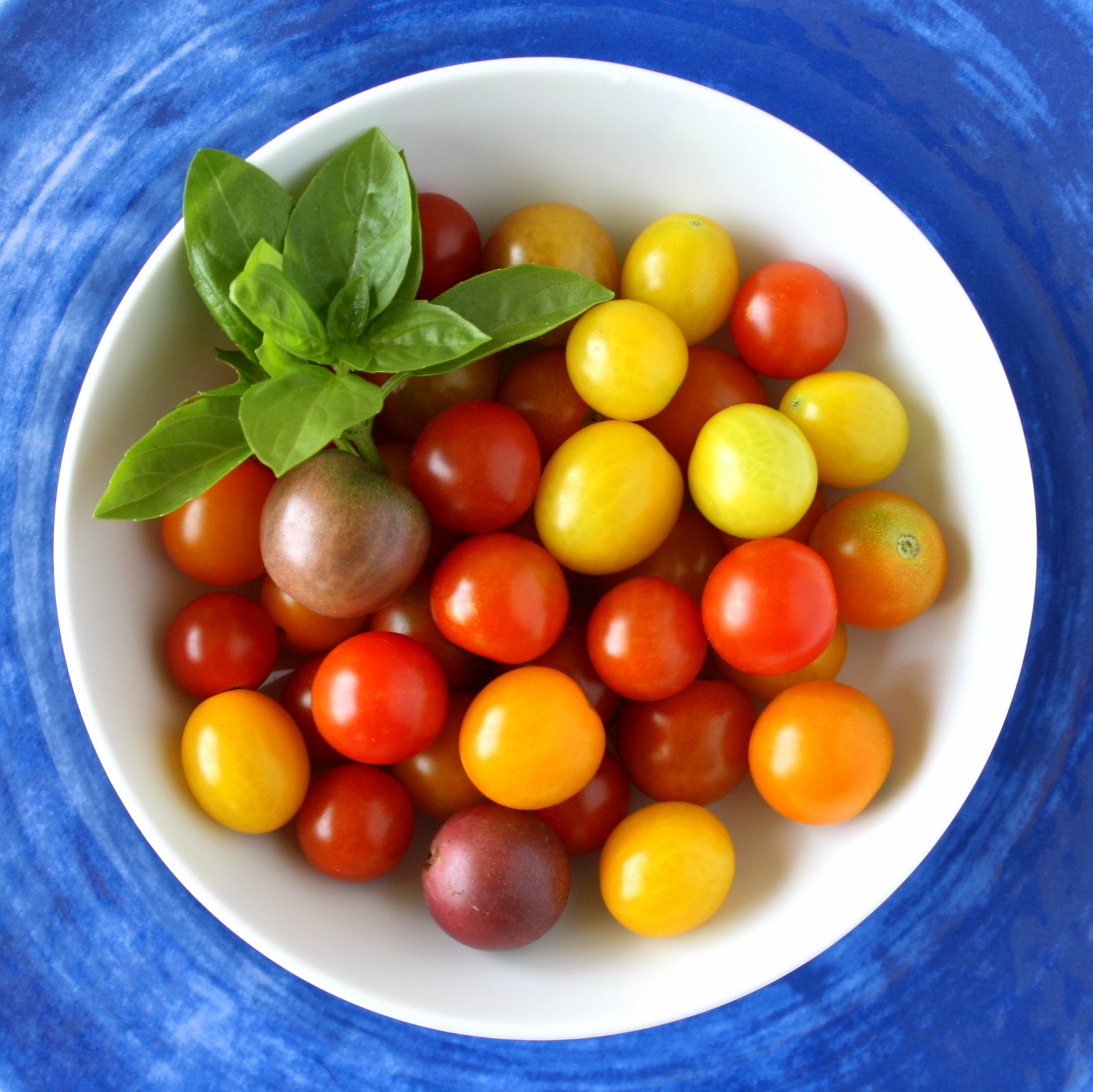 These tacos are my solution on those days when I'm craving something hearty and savory (and cheesy, as is often the case with me), but I'm not really feeling up to making anything elaborate. Now I know that making pesto from scratch may seem elaborate to some, but if you're never made it yourself, I think you'll be surprised to see how quick and easy it is! Plus, if you make your own, you can use various types of nuts or increase/decease the amount of cheese to your liking. But anyway, if you're super low on energy (or fresh basil), you can always use store-bought pesto.
Smeared with pesto and filled with fluffy scrambled eggs, juicy tomatoes, and stretchy mozzarella, these tacos offer an abundance of fresh flavors that will get your day off to a great start!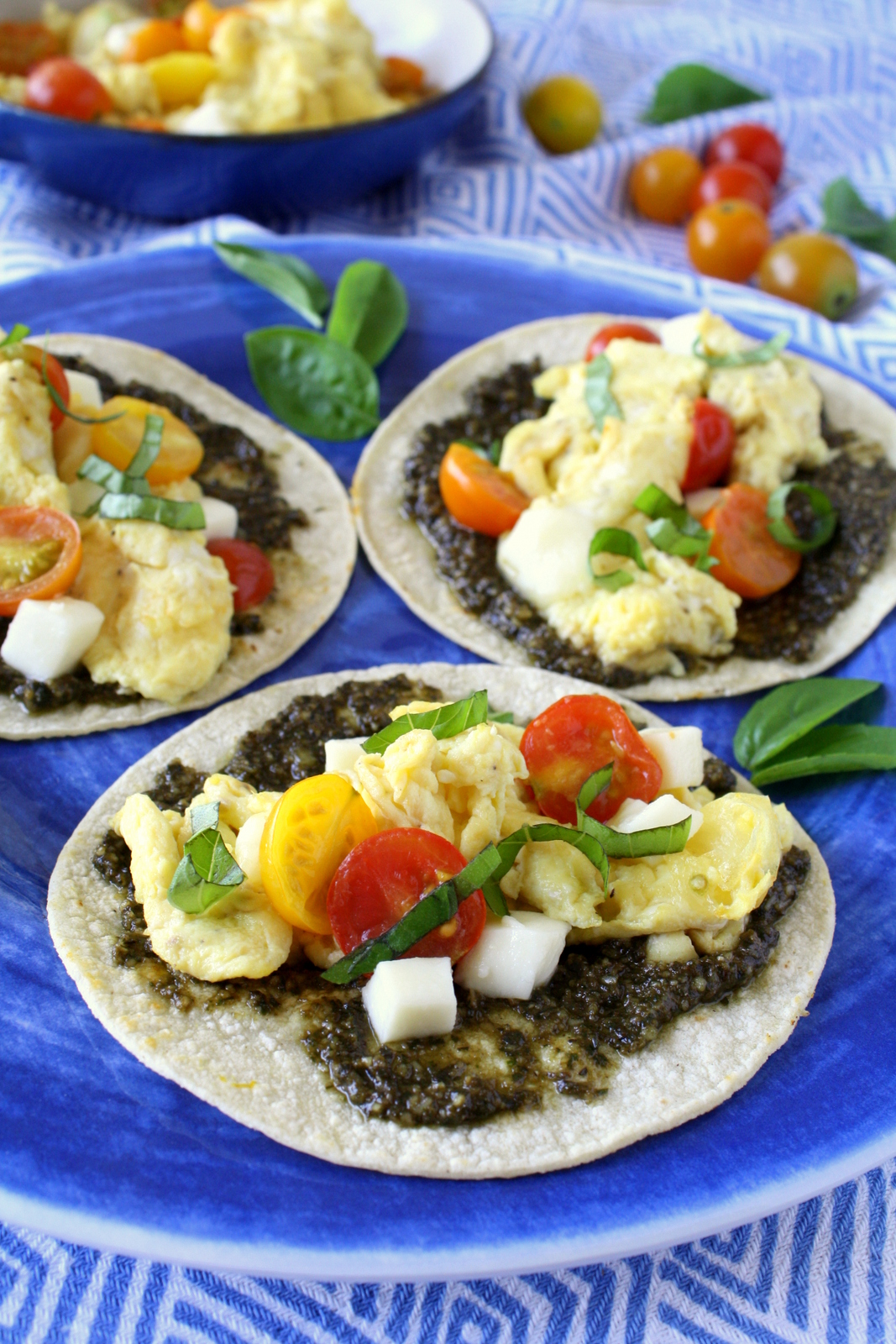 And speaking of starts, this week marks the three-year anniversary of when I started this blog! Each year on Put on Your Cake Pants' blogiversary, I like to take the opportunity to highlight my favorite posts from the previous year (you can see my favorites from years one and two here), so without further ado, here are my picks:
Savory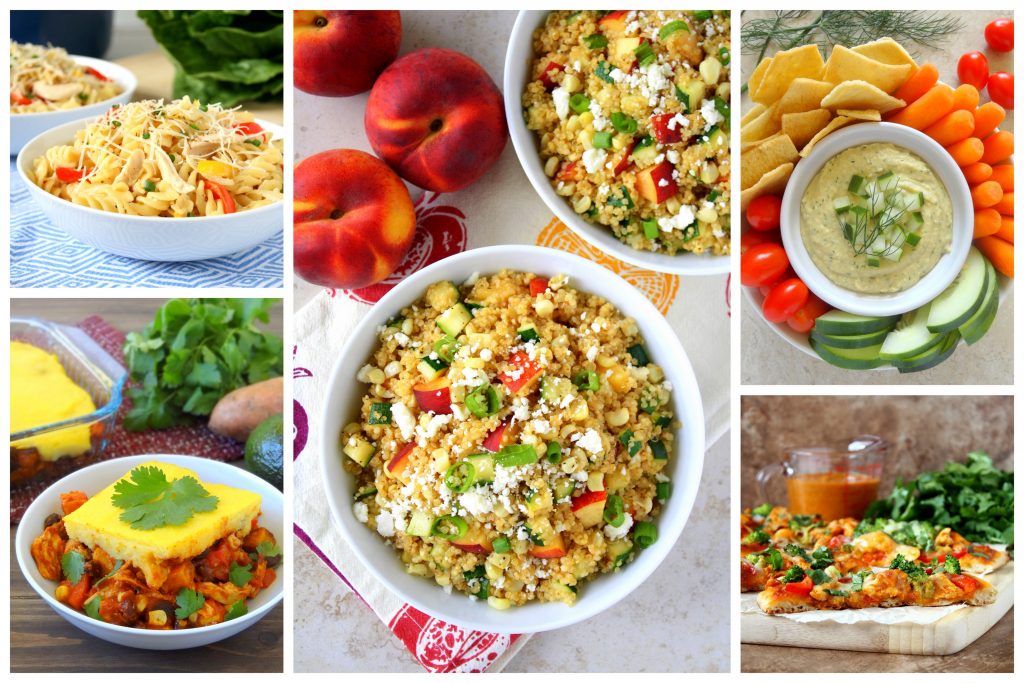 Clockwise, from top left: Jamaican jerk chicken pasta, chipotle-peach quinoa salad, tzatziki hummus, butter chicken naan pizza, chicken and sweet potato tamale pie
Sweet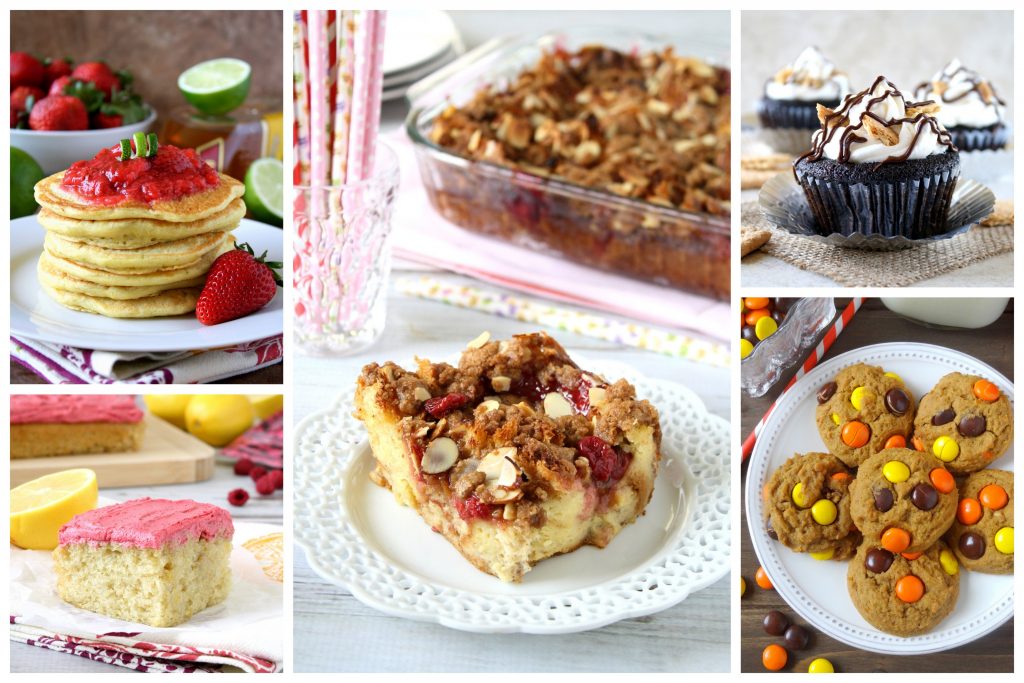 Clockwise, from top left: strawberry lime margarita pancakes, cherry pie French toast casserole, s'mores cupcakes, ginger spice peanut butter cookies, lemon snack cake with vegan frosting
As always, thanks so much for being here and for your feedback and encouragement over the past year! This whole experience would not be anywhere near as fun without all of you wonderful folks.
Recipe of the Week
,
The Wednesday Showcase
,
Foodie FriDIY
, and
Fiesta Friday
.

SaveSave