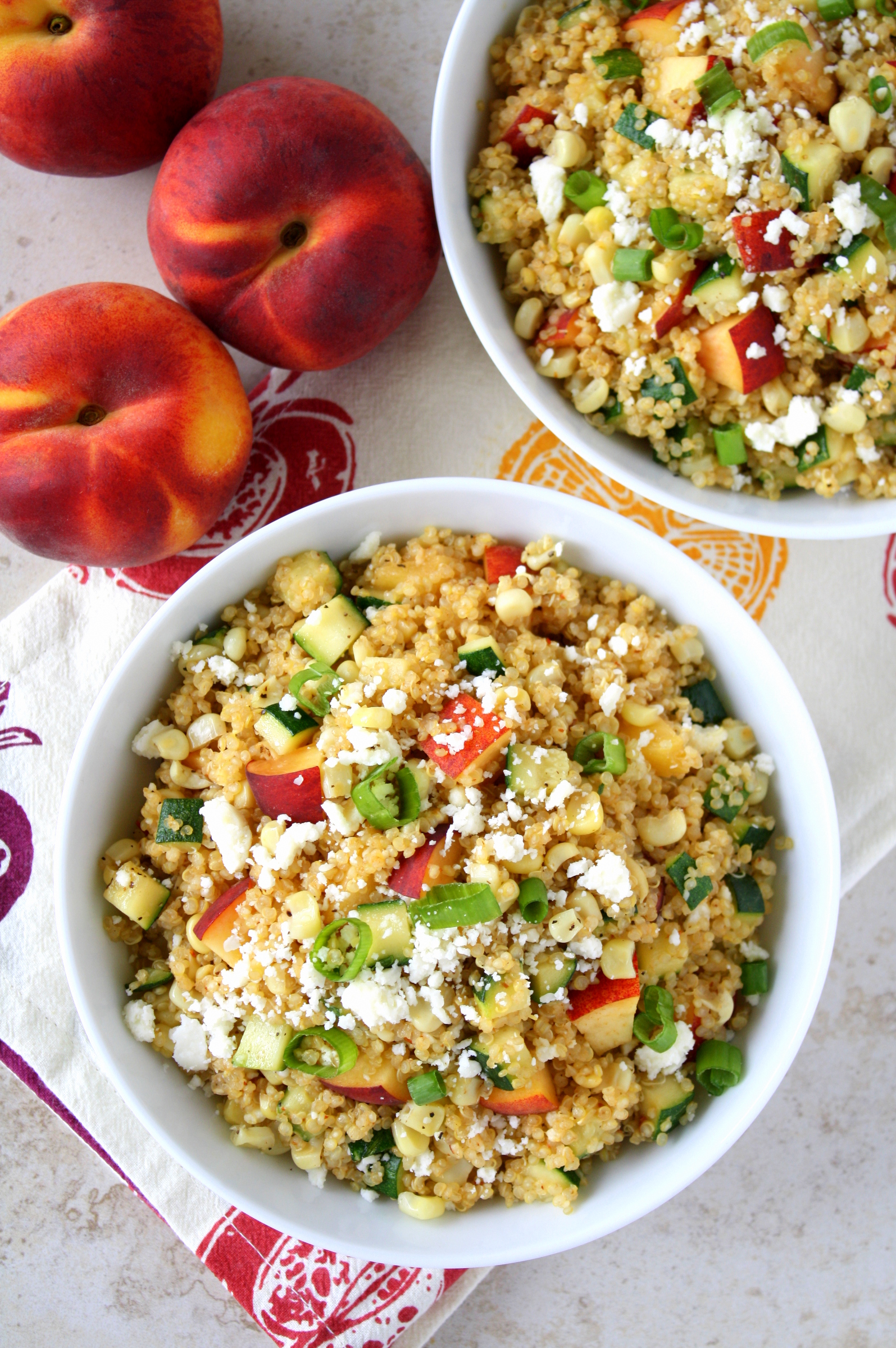 We're gearing up for summer in my household: I'm brainstorming fruity recipes and barbecue menus, the boyfriend is preparing to plant his garden, and Phoebe is busy shedding her winter coat like whoa. Unfortunately, Michigan weather has other plans, because yesterday…it snowed. It didn't accumulate on the ground, but still, you don't expect to wake up in mid-May to the sight and sound of icy snowflakes hitting your window!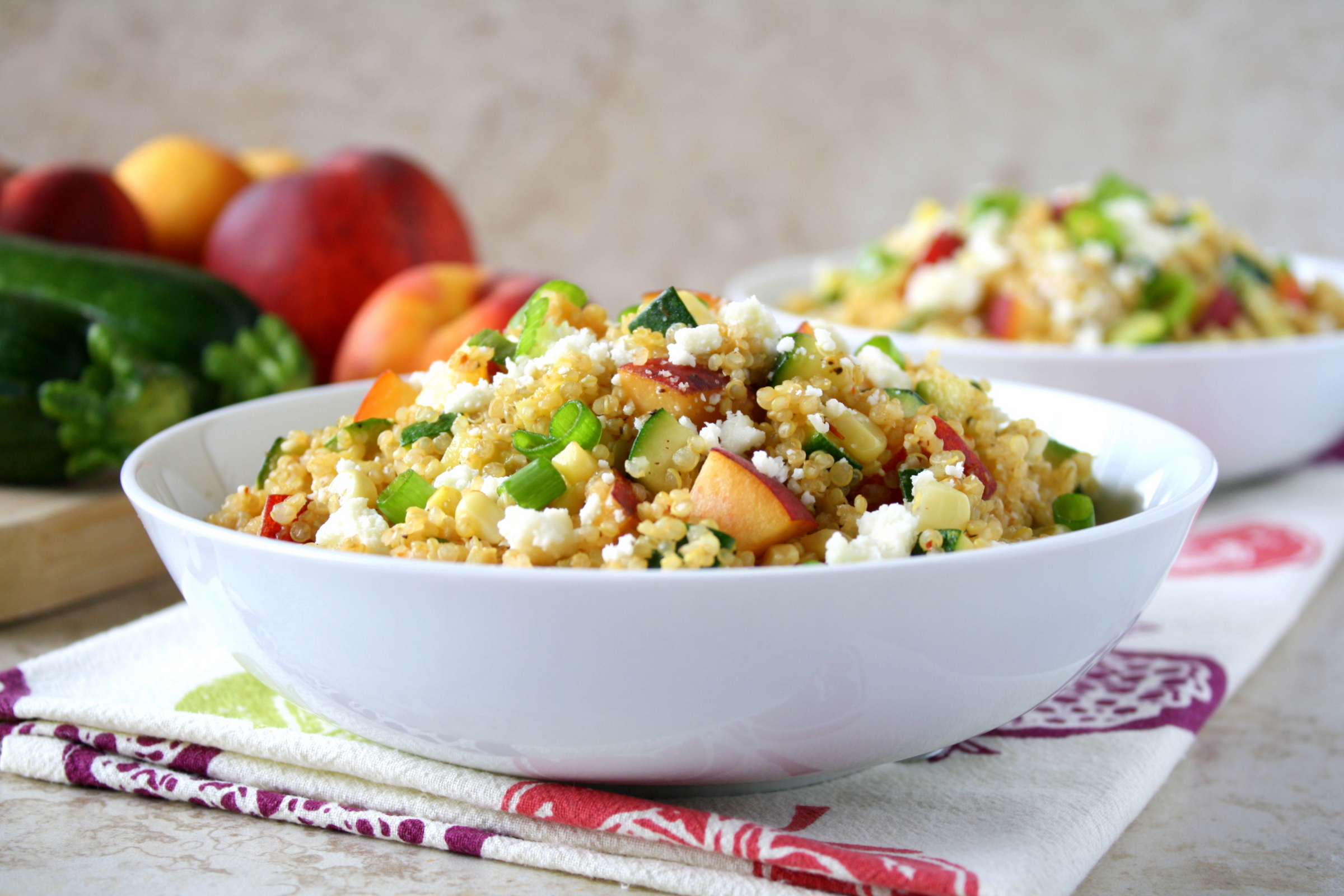 Even though I apparently shouldn't put my thick socks into storage just yet, I can still eat like it's summer, and today's recipe is one that I'm going to be enjoying on repeat all summer long: chipotle-peach quinoa salad! The chipotle-peach vinaigrette offers an enticing blend of sweet and spicy, with a fruity, smoky taste that reminds me of a summertime bonfire on the beach. You can easily adjust the heat of the dressing by adding more or fewer chipotles, and in fact, I recommend tasting the dressing as you add the chipotles, since they can vary in size. To complement the aromatic peach flavor of the dish—there's a whole peach in the vinaigrette and a second one diced up in the salad—I added some salty cotija cheese, as well as the power couple of summer veggies, corn and zucchini.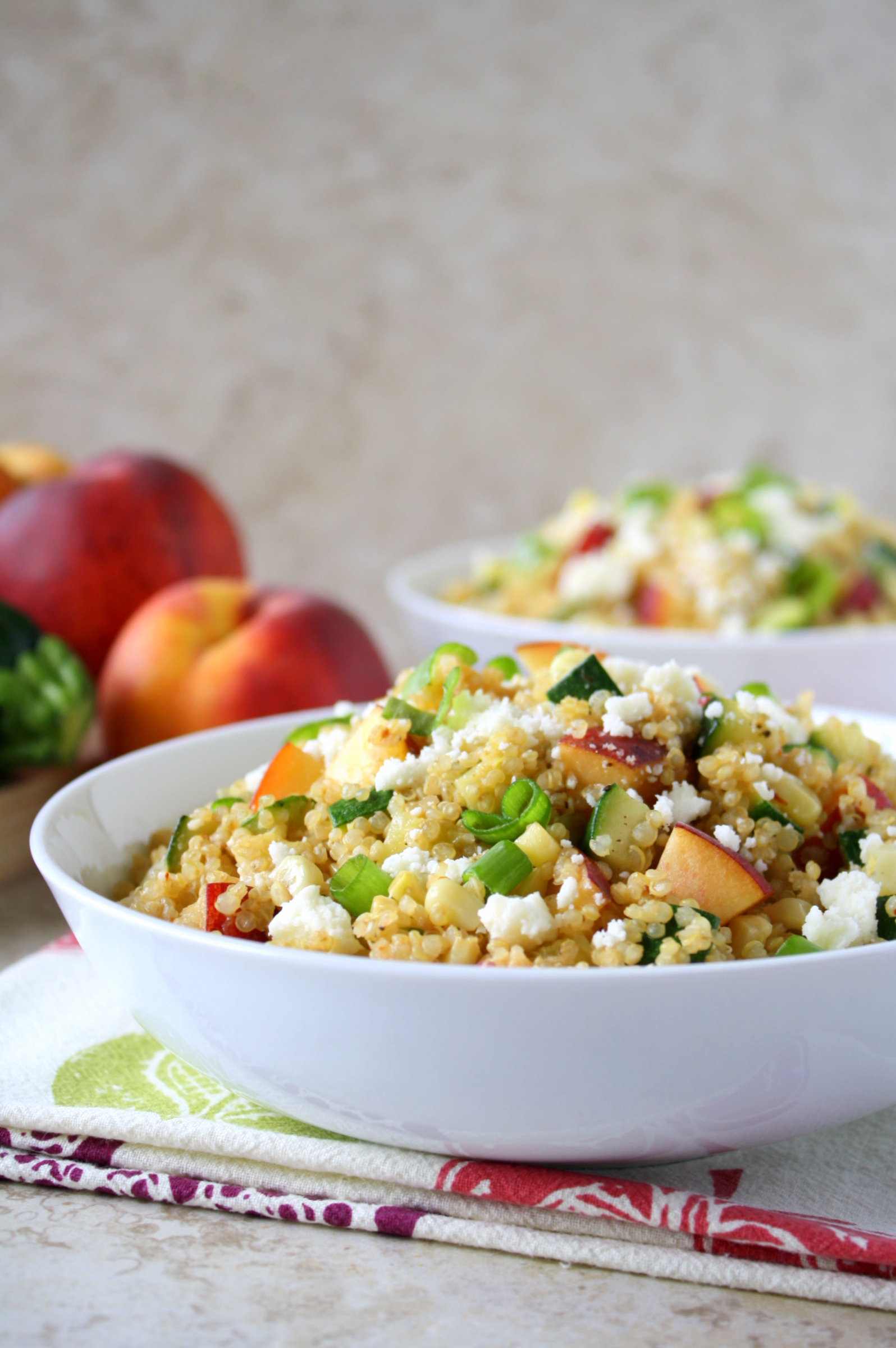 It's hard for me to capture in words how intoxicatingly delicious this chipotle-peach quinoa salad is, but when I first took a bite, I actually closed my eyes and thought, "Oh wow, this is SO. GOOD." In addition to its wow factor in the flavor department, this quinoa salad also wins points for its speediness (it comes together in half an hour or less) and for its dietary restriction friendliness (it's naturally vegetarian and gluten-free, but if you skip the cotija, it becomes vegan). Conversely, if you add some shredded chicken, you've got a full meal in one dish!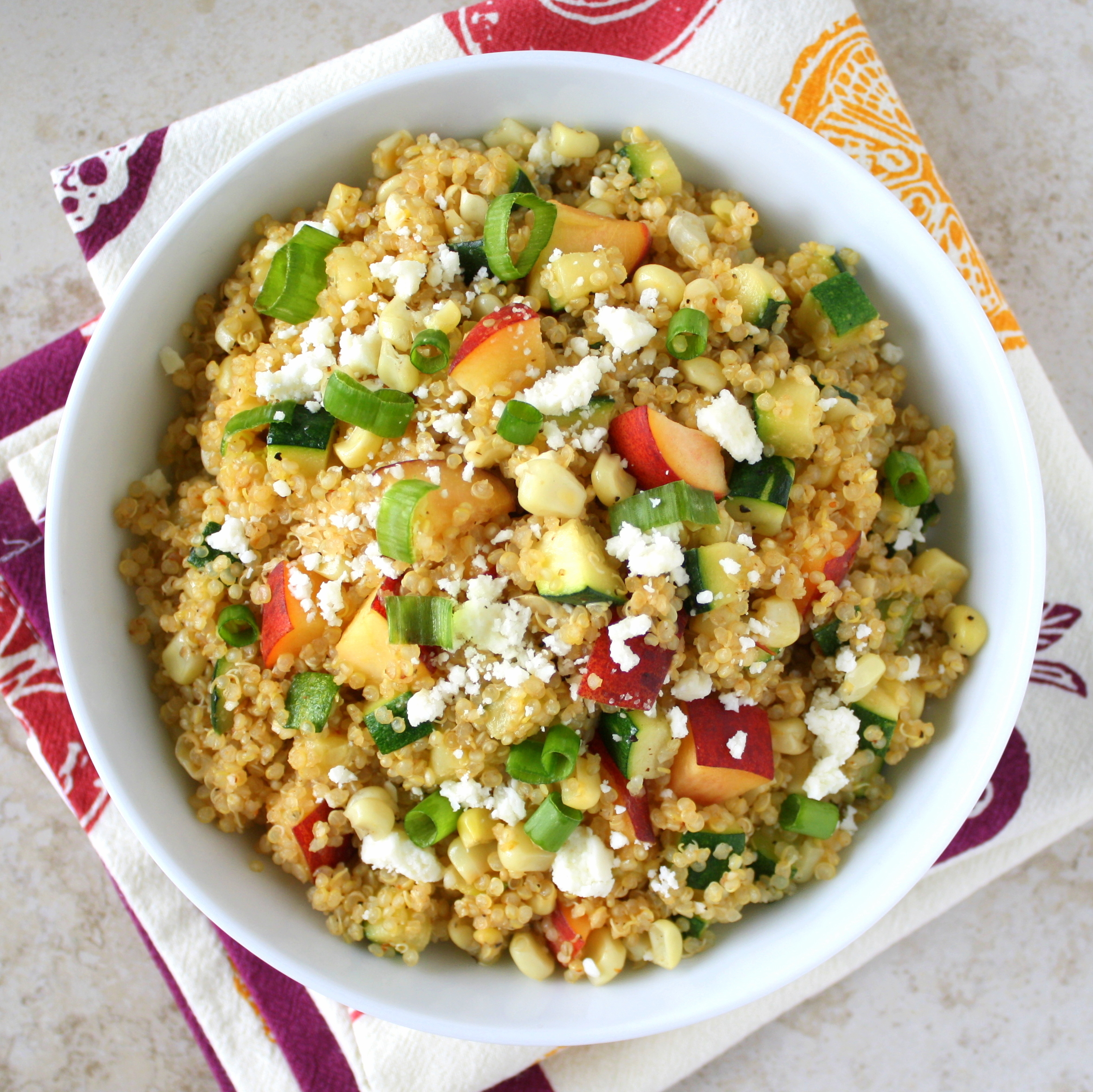 I'm sharing the recipe for this chipotle-peach quinoa salad on my friend (and former college classmate) Lauren's blog, so head over to Free Your Fork for the details! Lauren's posts prove time and time again that eating healthy doesn't have to mean sacrificing flavor, so be sure to check out her recipes for some seriously droolworthy noms.
I'm also sharing this post at the following link parties: Recipe of the Week, The Wednesday Showcase, Foodie FriDIY, and Fiesta Friday.