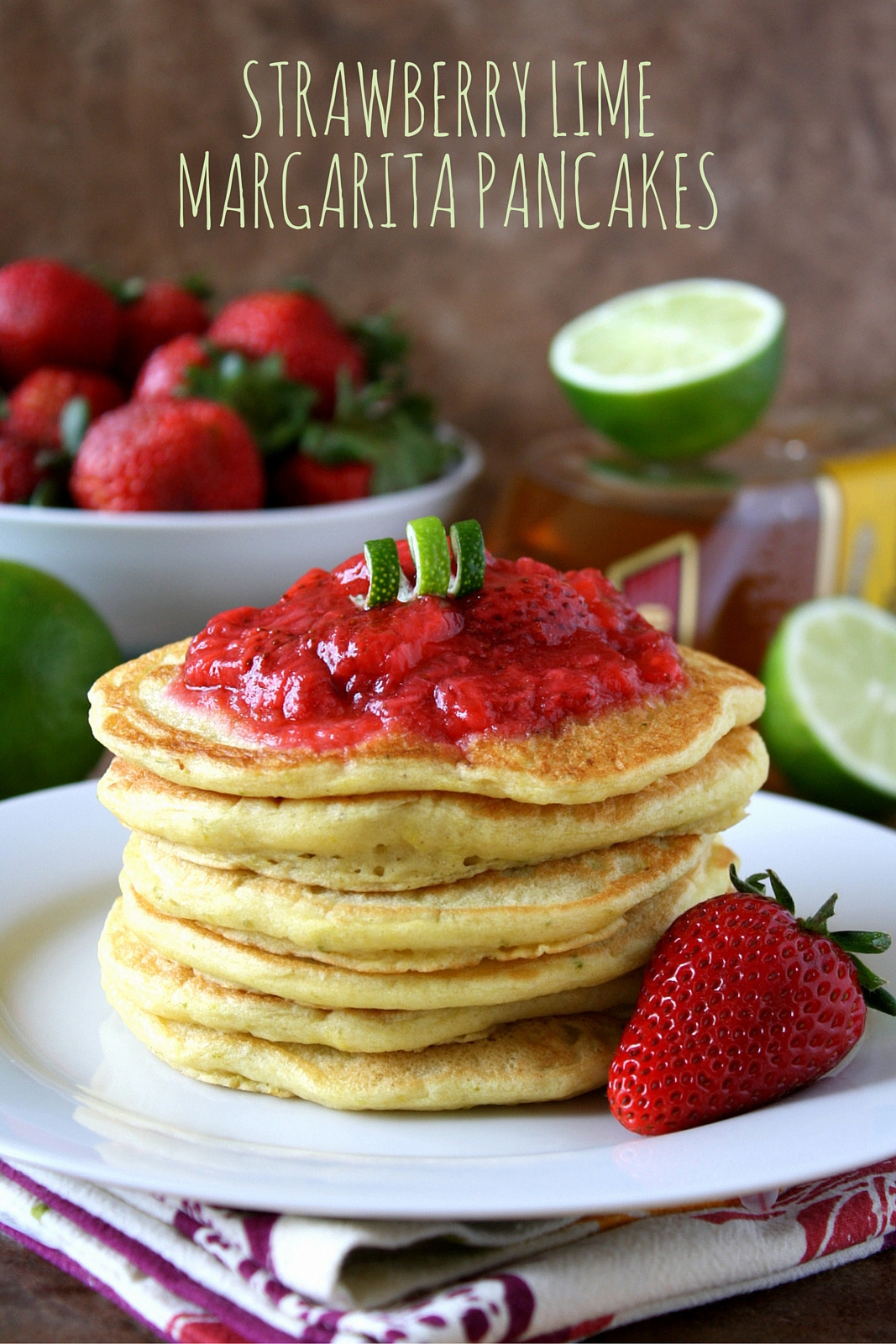 With both Cinco de Mayo and Mother's Day coming up in the next week, I was racking my brain for a recipe that could do double duty and work for either day. Late one night as I was trying to fall asleep, it came to me: strawberry lime margarita pancakes! I've mentioned before that I'm not a big drinker, but apparently I do enjoy boozing up breakfast items and baked goods (examples A, B, and C).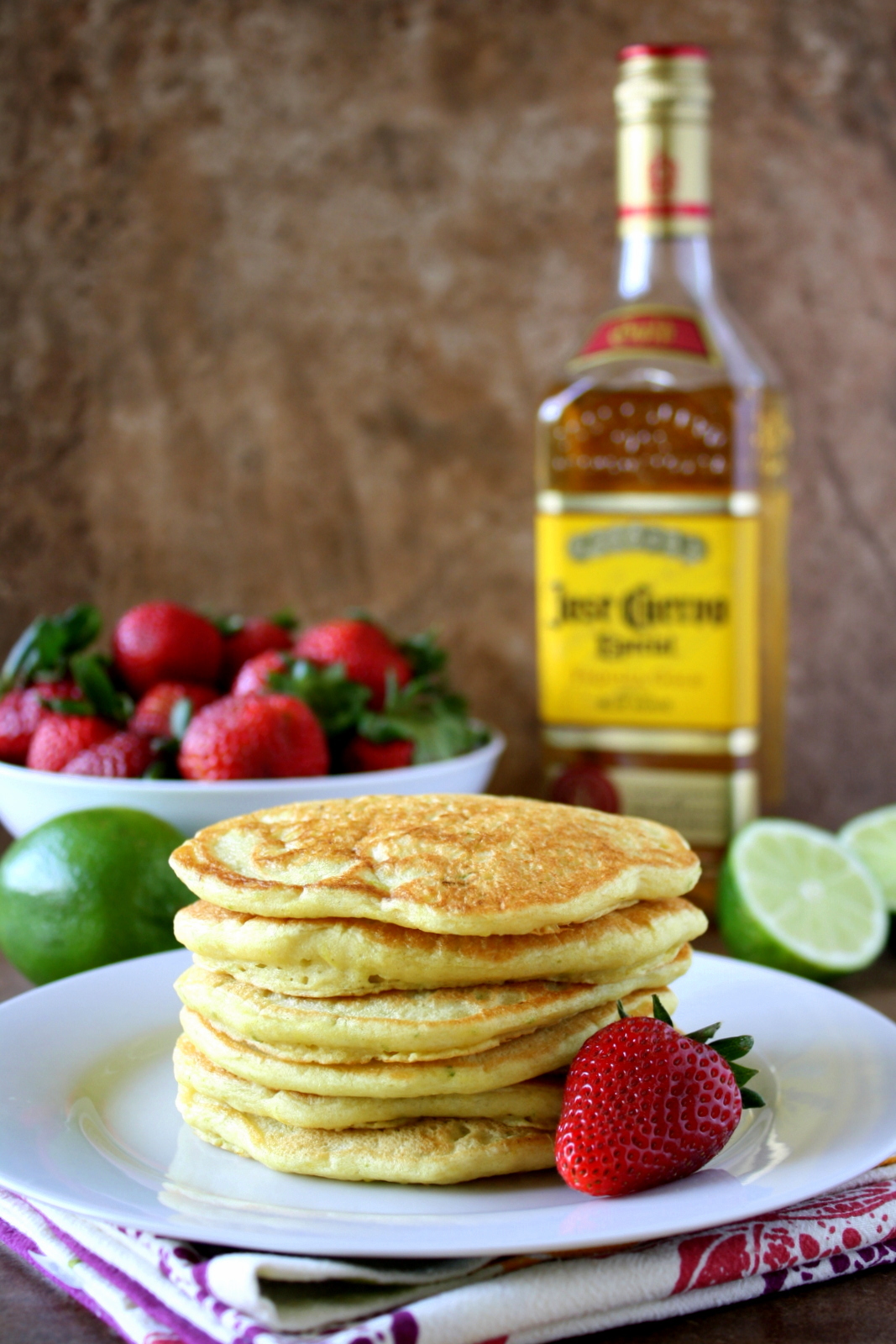 Have you ever convinced yourself that you can't pull off certain styles of clothing? I feel that way about photographing certain types of foods. Sometimes it's about styling (if you've ever tried to make egg salad or soupy curries look appealing, you know what I'm talking about), but sometimes it's about composition. Pancakes aren't super interesting from an overhead angle, which is why it's much more common to see stacks of pancakes shot at more or less eye level. Until a few months ago, I was using a point-and-shoot camera with limited zoom capabilities, which meant that it was difficult to get eye level shots that didn't look slightly distorted or have an "awkward angle" (thanks, foodgawker!). Even with a different camera in hand, I was still reluctant to shoot pancakes, but since strawberry lime margarita pancakes were the best idea I'd had, I went for it. Despite my food photography anxiety (yup, that's a thing I sometimes experience…anyone else?), I was pleasantly surprised by the results!
As I'm hoping the photos convey, these pancakes are crazy delicious! They're light, fluffy, and packed with bright lime flavor, and the strawberry tequila sauce adds a tangy sweetness as striking as the sauce's vivid color. While the tequila makes these pancakes especially fitting for Cinco de Mayo, they're just as scrumptious without it, if you're looking for a family-friendly recipe! So go ahead, whip up a batch to celebrate Cinco de Mayo, Mother's Day, or just…Monday!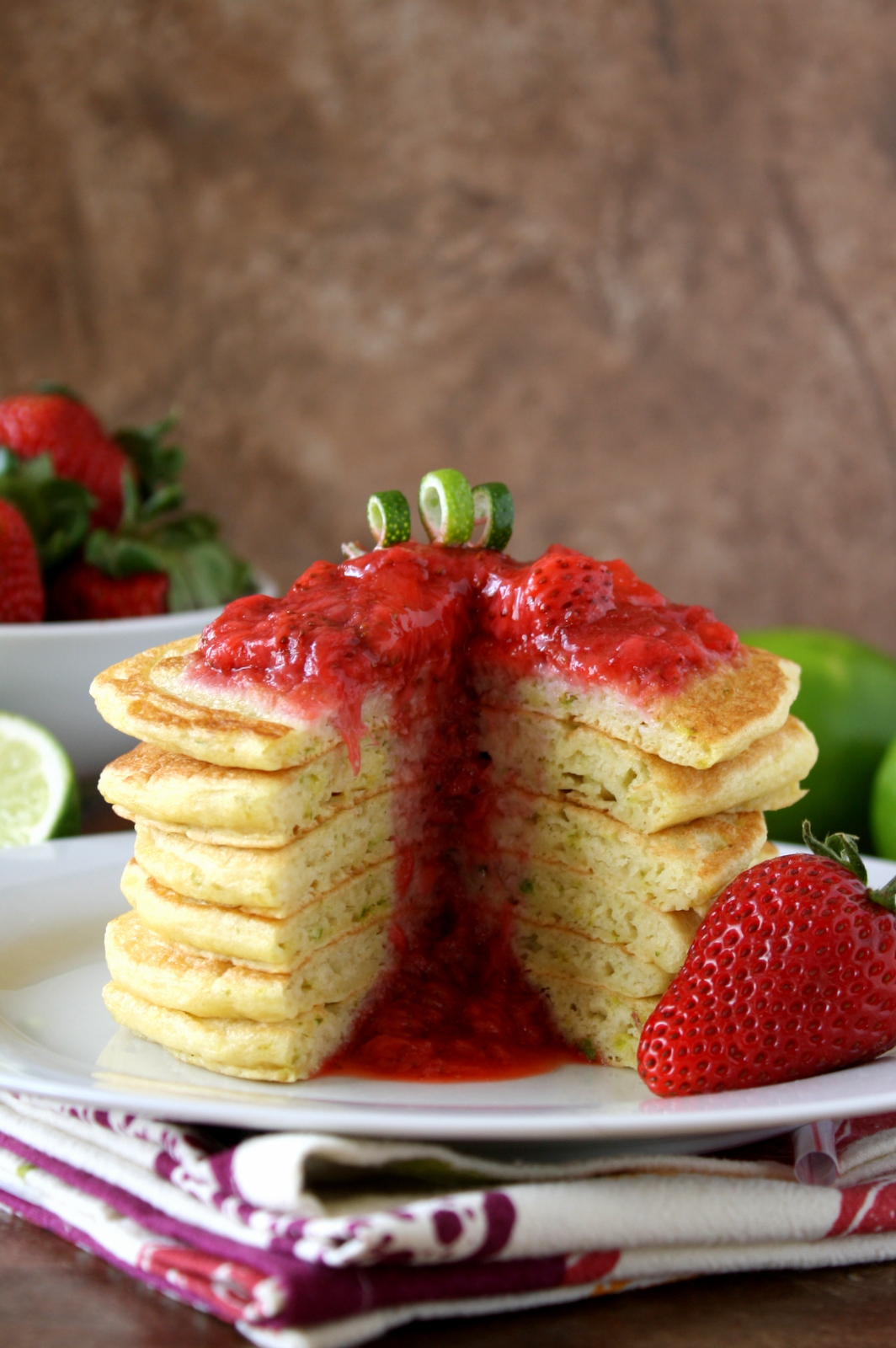 What's your favorite boozy breakfast or dessert? And for you food bloggers out there, are there any dishes that give you food photography anxiety?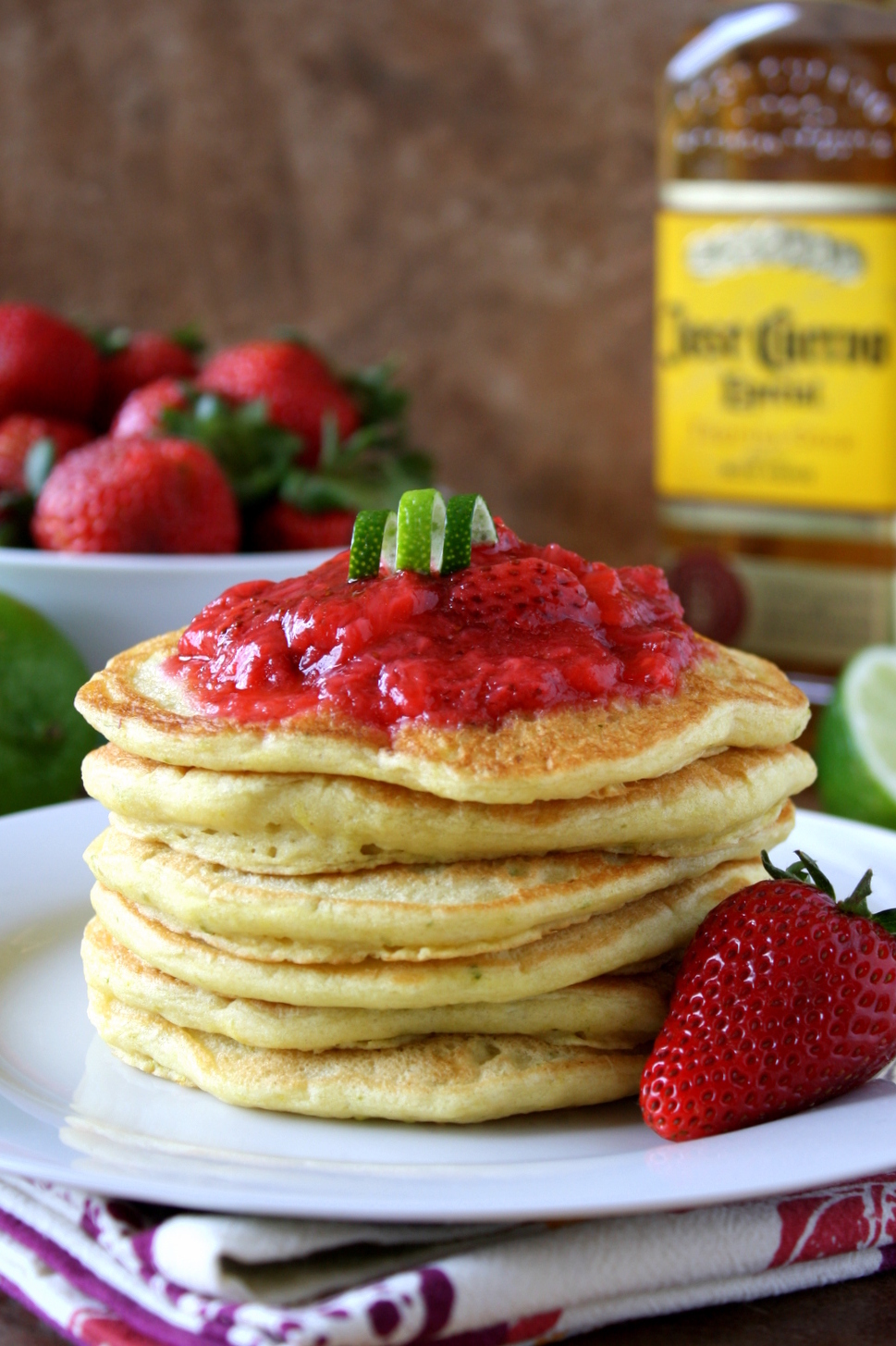 I'm sharing this post at the following link parties: Recipe of the Week, The Wednesday Showcase, Foodie FriDIY, and Fiesta Friday.