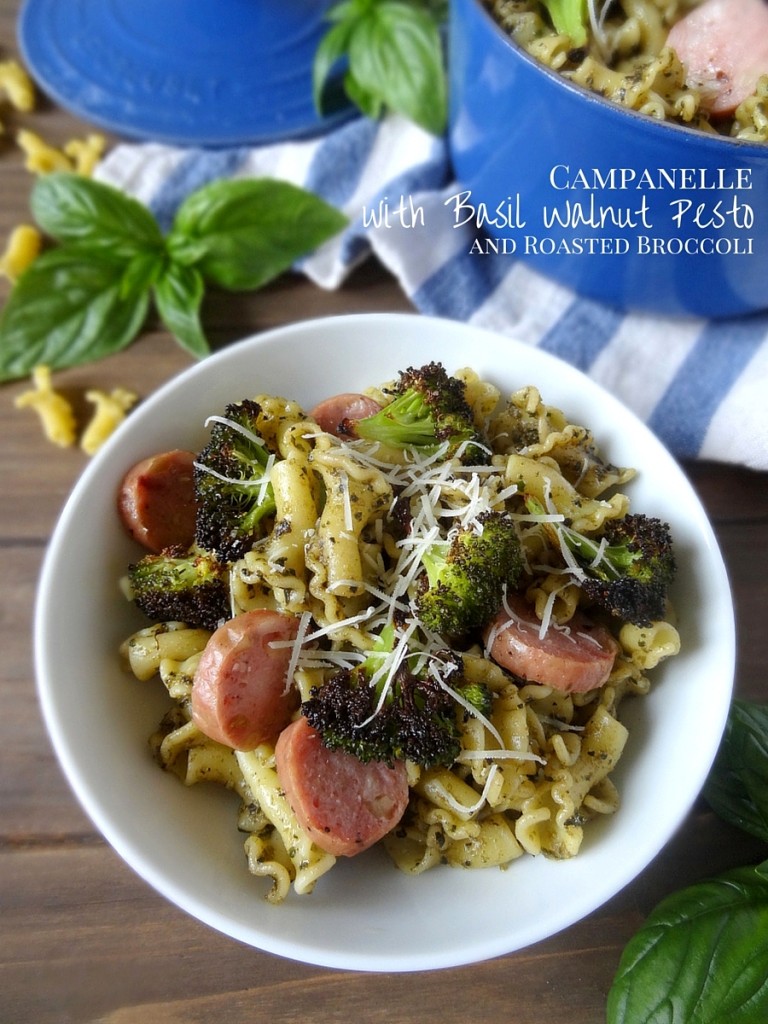 I don't know about the rest of you, but I'm feeling a bit rough around the edges after this holiday weekend. While we still technically have another week or two of summer, school is now back in session, the campus is flooded with undergraduates again, and I'm fairly certain I have never before started an academic year feeling this haggard and un-refreshed. It's like that feeling when it's Monday morning and you're already majorly sleep-deprived…except times a hundred.
So when I'm running on fumes and can't be bothered to make anything too fussy, I often gravitate towards pasta. This dish is a slightly fancier—but still super simple—version of something I used to throw together while in college: pasta, pesto, broccoli, and chicken sausage. If you're uber pressed for time, you can use pesto from a jar and steam the broccoli in the microwave, but if you've got just a few extra minutes, I highly recommend whizzing up some homemade pesto and roasting the broccoli. The delicately crispy and charred tips of the roasted broccoli provide an unbeatable depth of flavor, and the pesto…well, one bite of this basil walnut pesto and you'll be in love!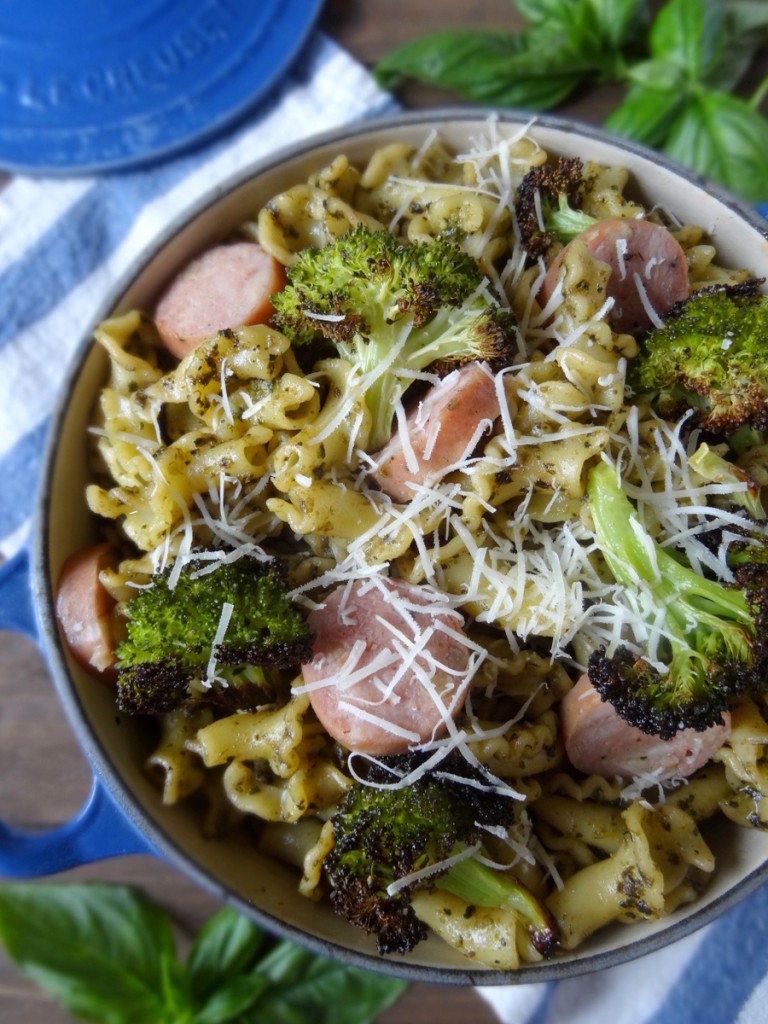 I prefer walnuts over pine nuts for pesto for two reasons: first, the mellow richness and faint bitterness of the walnuts complement the flavors of sweet basil and briny parmesan remarkably well, and second, I have a feeling that walnuts may be a more common pantry staple than pine-nuts (they certainly are in my household, at any rate). It always bugs me when I buy an ingredient for a specific recipe, use a bit of it, and then the rest just sits there because I don't have (m)any other dishes that call for it.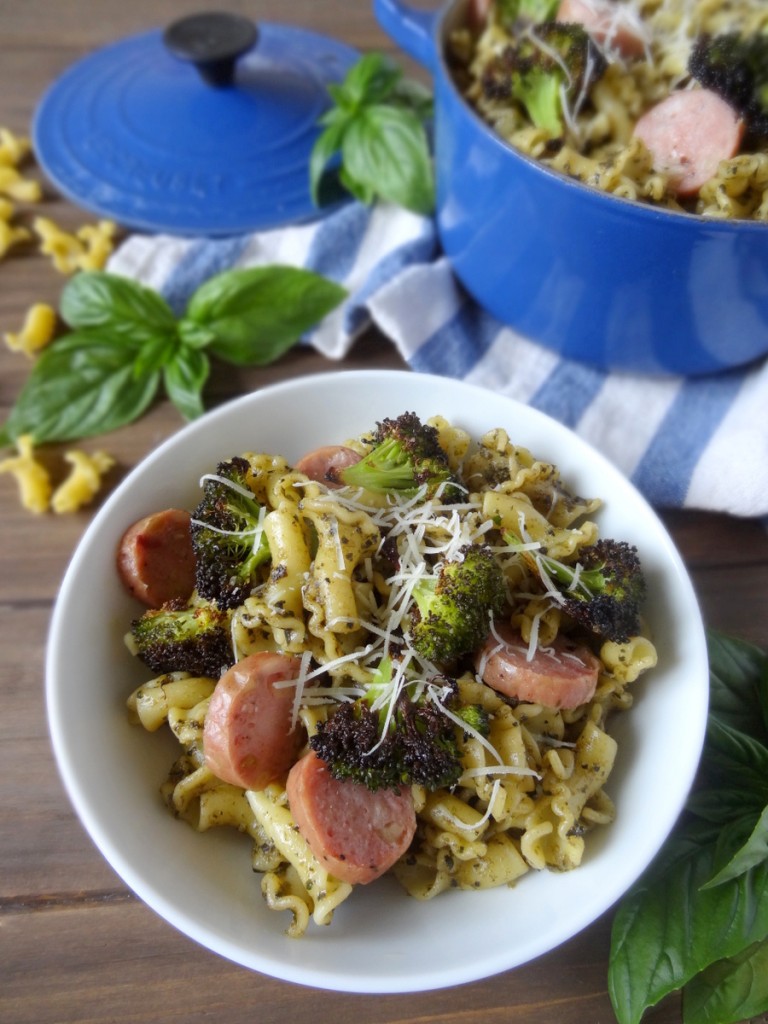 So there you have it: one of my tried-and-true, go-to dinners for when I want something quick and hearty! And now it's time for an informal poll: which nuts do you usually keep on hand?