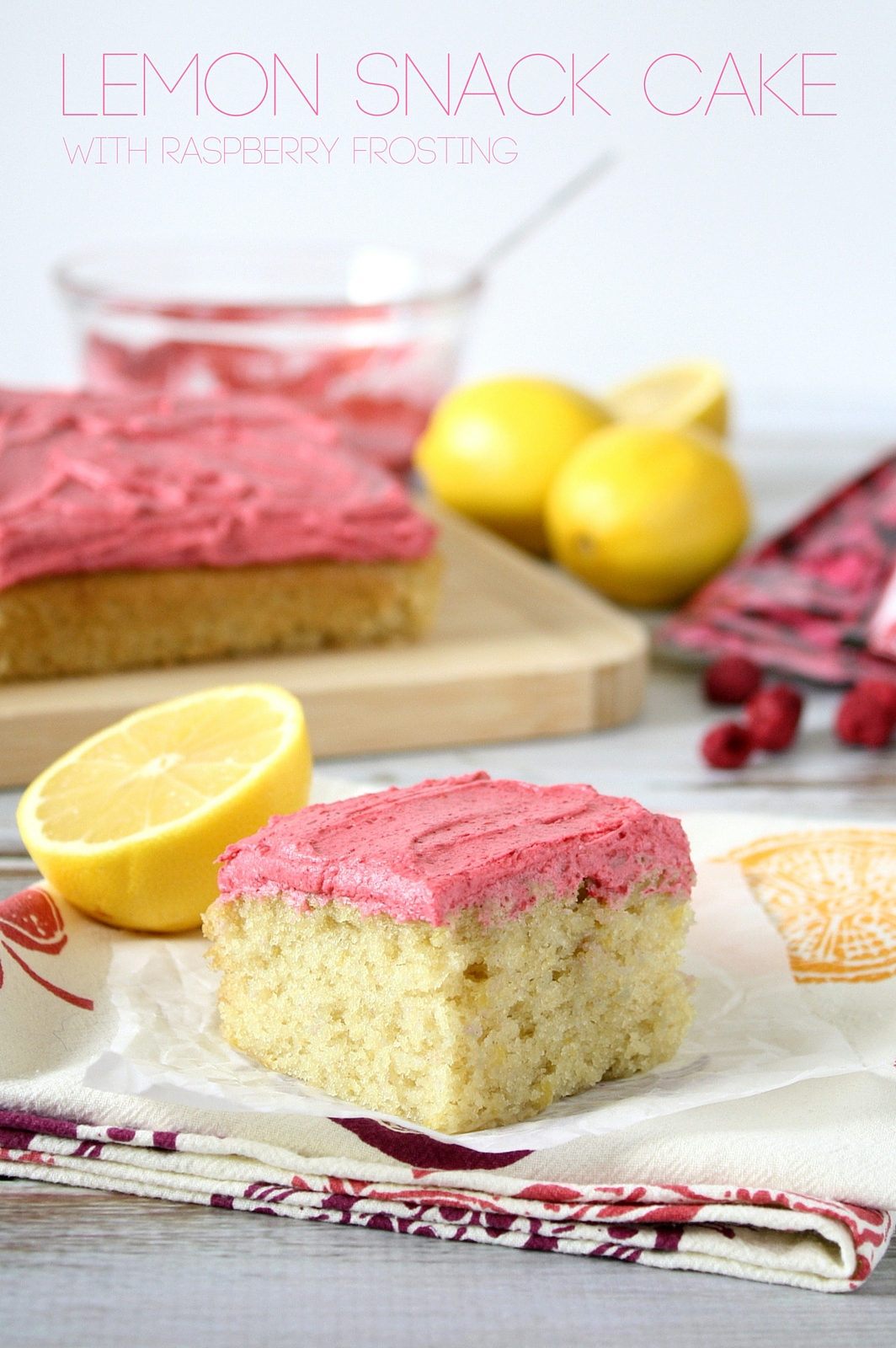 I knew I hit the cake jackpot with this lemon snack cake as soon as I took it out of the pan, when I scraped the crumbs off the parchment paper and ate them. It was love at first bite! This cake is ridiculously moist, full of cheery lemon flavor, and topped with perfectly tart yet sweet raspberry frosting that is so vibrant that it puts artificially colored frostings to shame.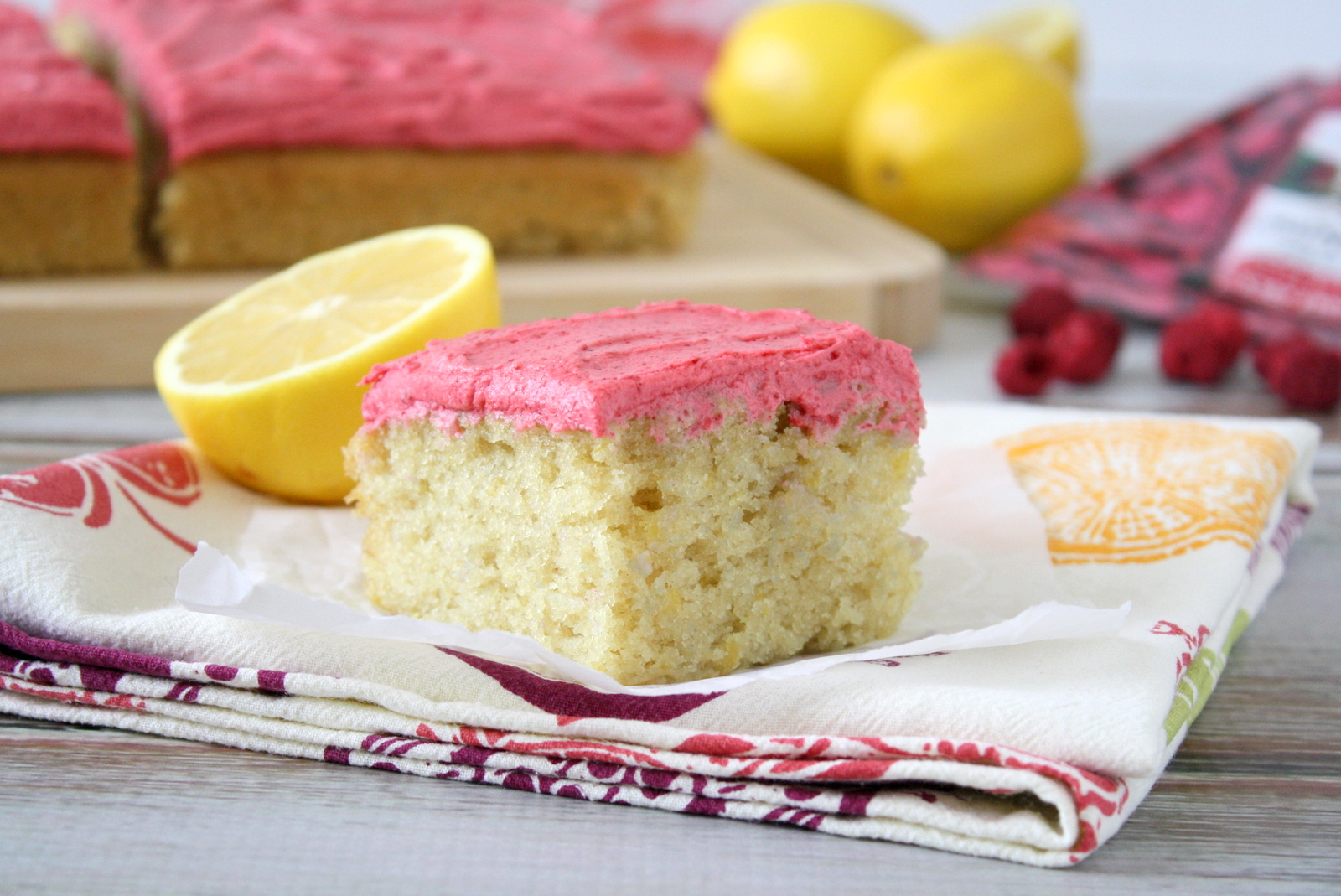 Some of you may remember my freeze-dried fruit mishap last summer, when I tried to make icing for some Fourth of July cookies. I wound up frustrated and covered in powdered sugar, but what I didn't realize was that you actually have to use a blender or food processor to turn the fruit into powder. Ground-breaking, right? (#sarcasm)
In my quals-induced brain haze, I must have thought that using a mortar and pestle and my own brute strength would be equivalent to the power of a blender, which is the only possible explanation for why I didn't take an extra thirty seconds to pull the blender out of the cabinet just to see what would happen. So, I am happy to report, freeze-dried berries DO in fact make for a beautiful naturally colored icing/frosting/what have you! The proof is in the pudding frosting.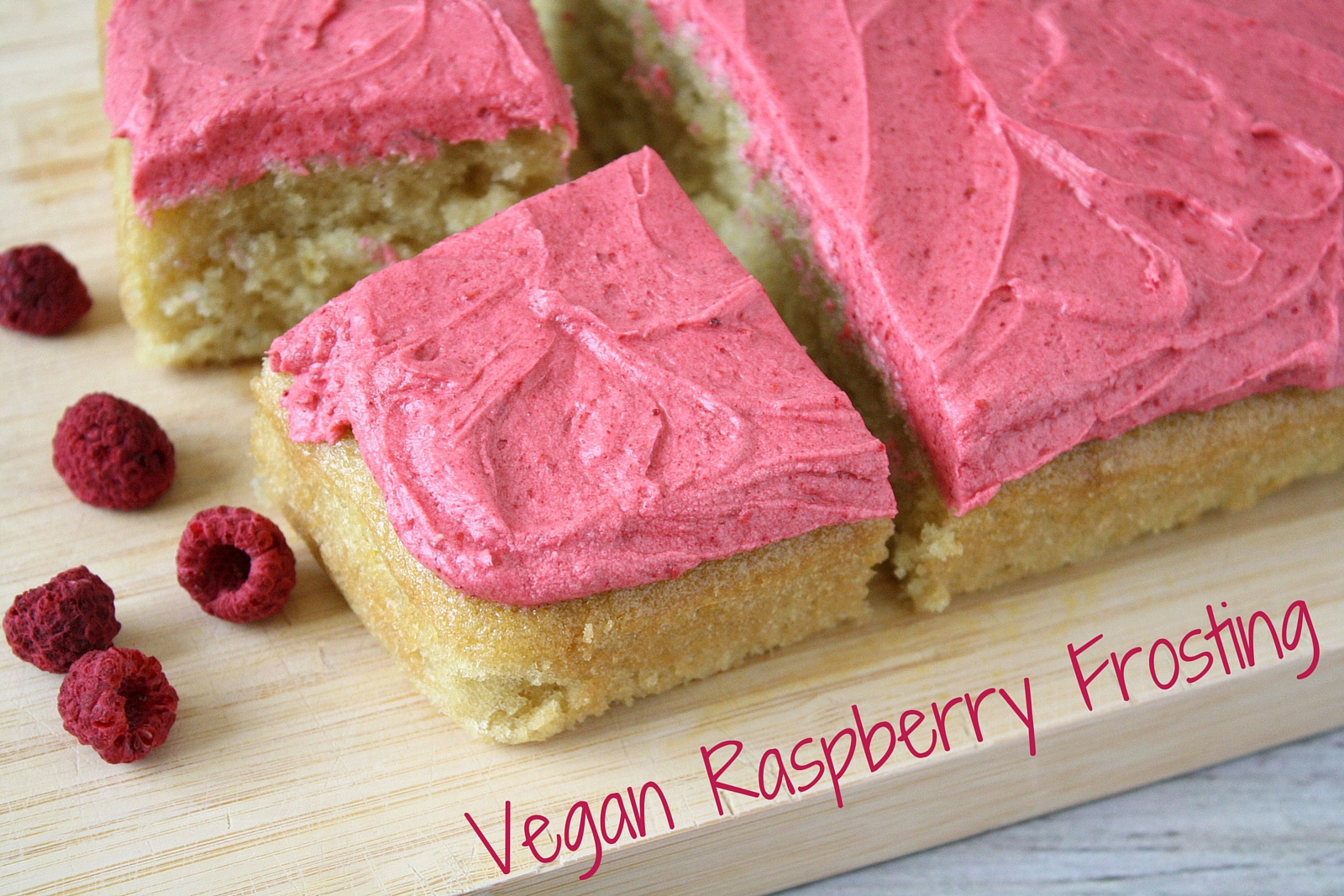 I should also mention that not only is this cake soft, fluffy, and totally kickass in flavor, it's also vegan! That's right: no eggs, no butter…and no scary vegan egg substitutes, either.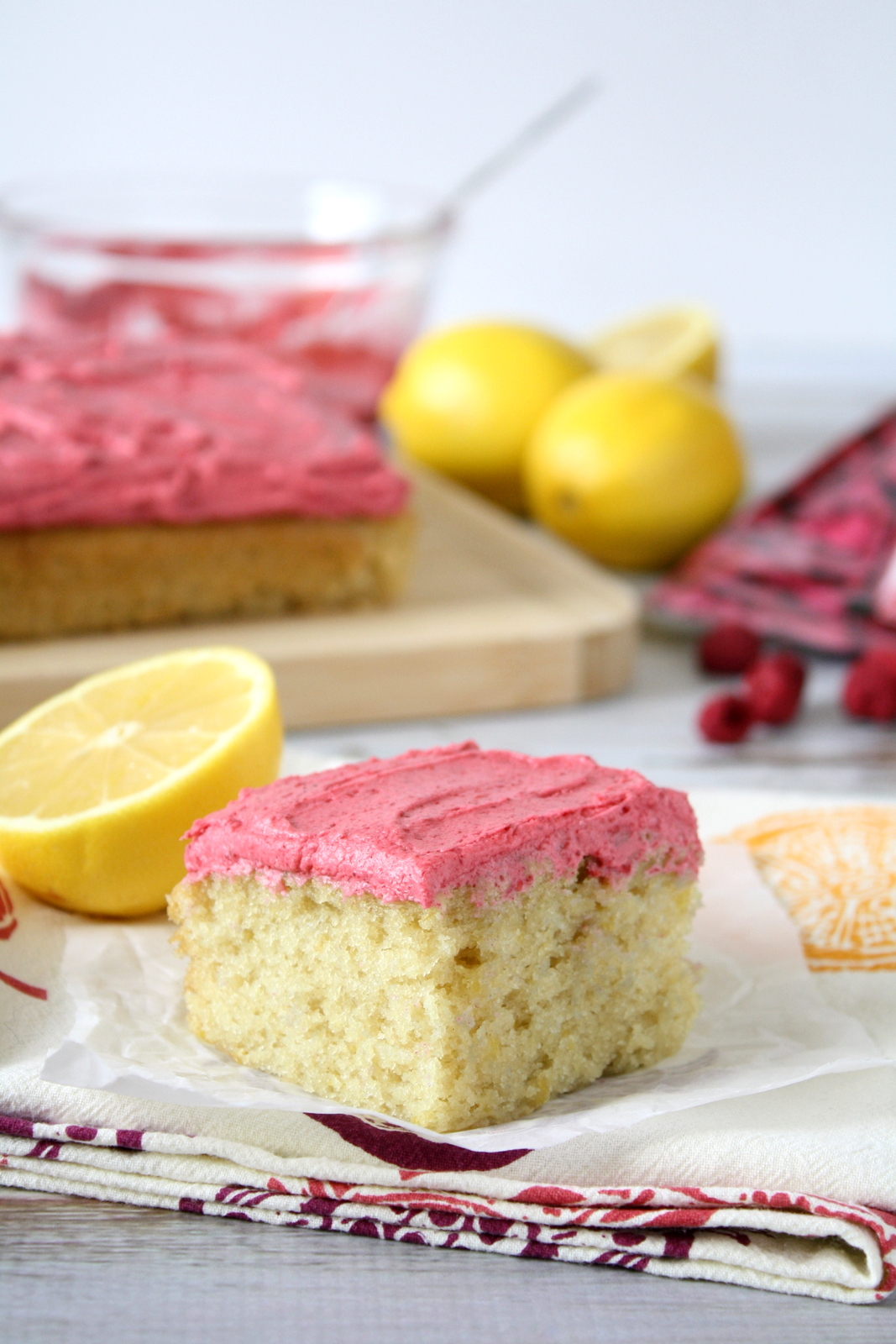 The reason I wanted to share a cake recipe today is that recently, Taron, a family friend and LuLaRoe fashion consultant, reached out to me and sent me a pair of CAKE LEGGINGS!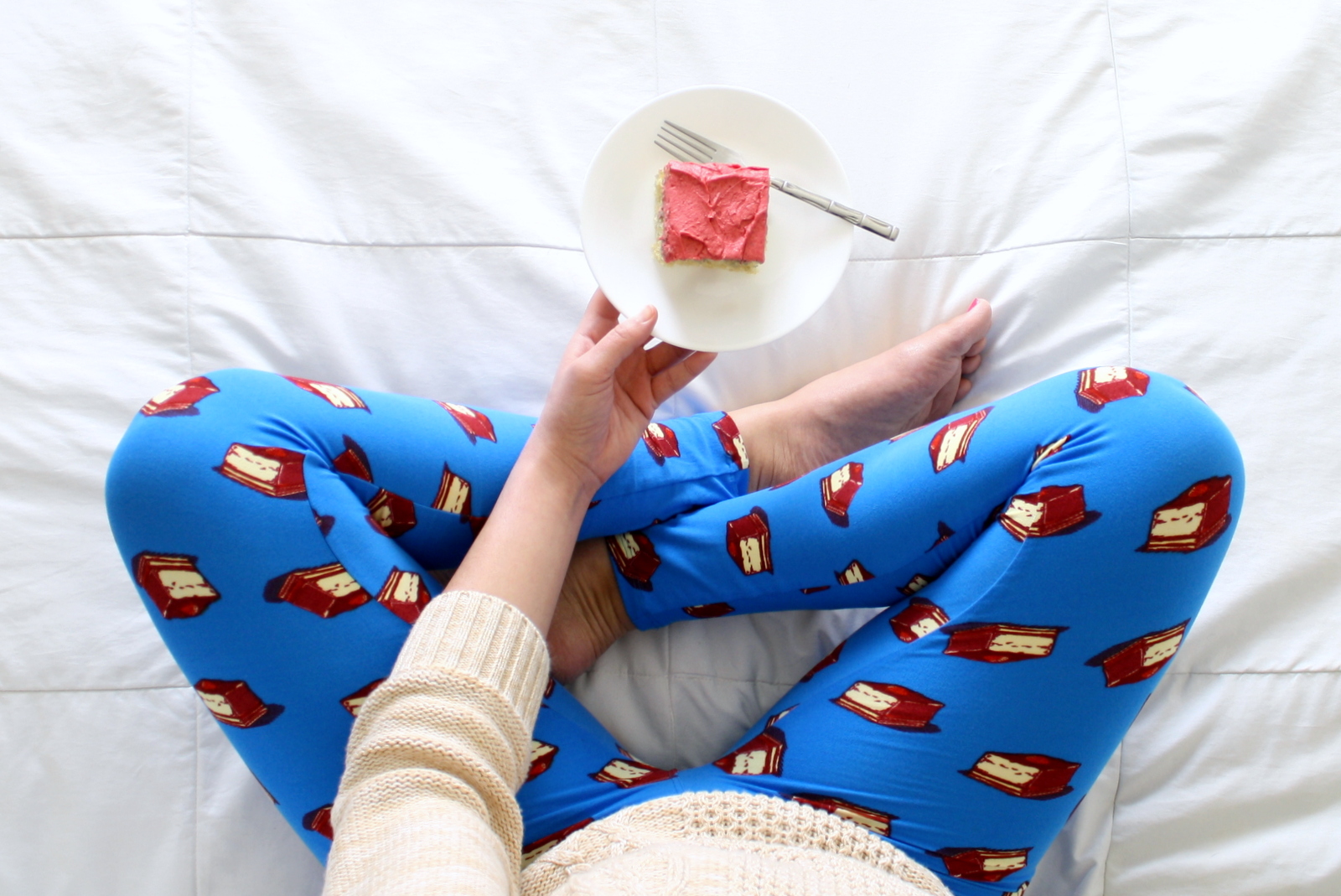 If you're not familiar with LuLaRoe, it is a fun and affordable clothing line for women and girls, available for purchase through individual consultants like Taron. Taron lives in the Seattle area and has shopping hours by appointment, but she also ships orders all over the country. If you are interested in learning more, look her up on Facebook or Instagram. She also has a closed Facebook group where, if you join, you'll see photos of her inventory and of happy customers' outfits. Taron has also graciously provided me with two extra pairs of cake leggings, which means…it's GIVEAWAY TIME!!! To enter, head over to my Facebook page and leave a comment on the giveaway post, telling me what your favorite kind of cake is! The giveaway is open to all residents of the continental U.S. and will run through 11:59 p.m. EST on Monday, March 7th.
Note: LuLaRoe leggings come in OS ("one size," fits sizes 0-12) and TC ("tall and curvy," fits sizes 12-22). Both pairs of leggings for the giveaway are OS.
***The giveaway is now CLOSED. Thank you to everyone who entered!***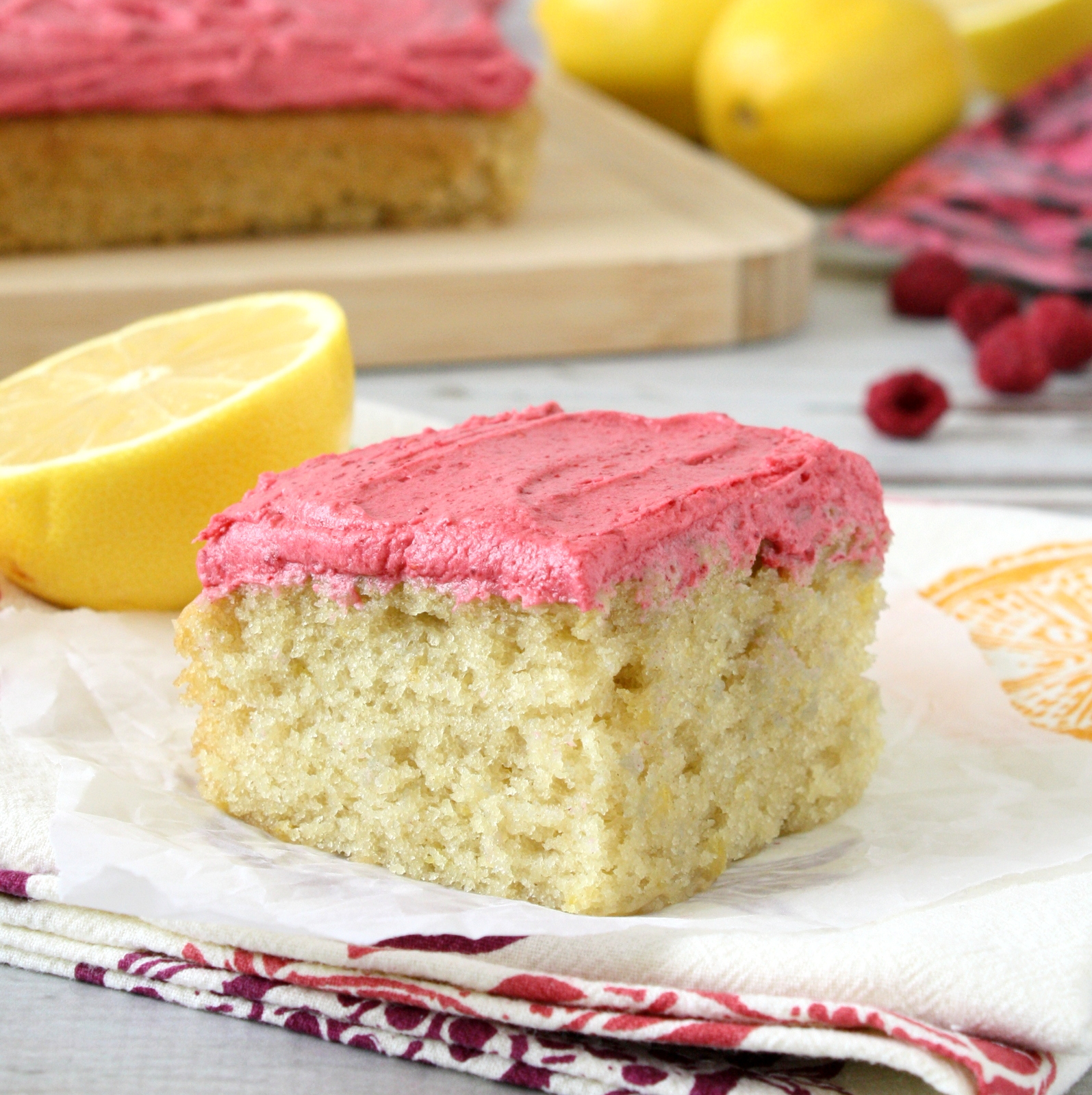 I'm sharing this post at the following link parties: The Wednesday Showcase, Welcome Home Wednesdays, Foodie FriDIY, Fiesta Friday, and Recipe of the Week.