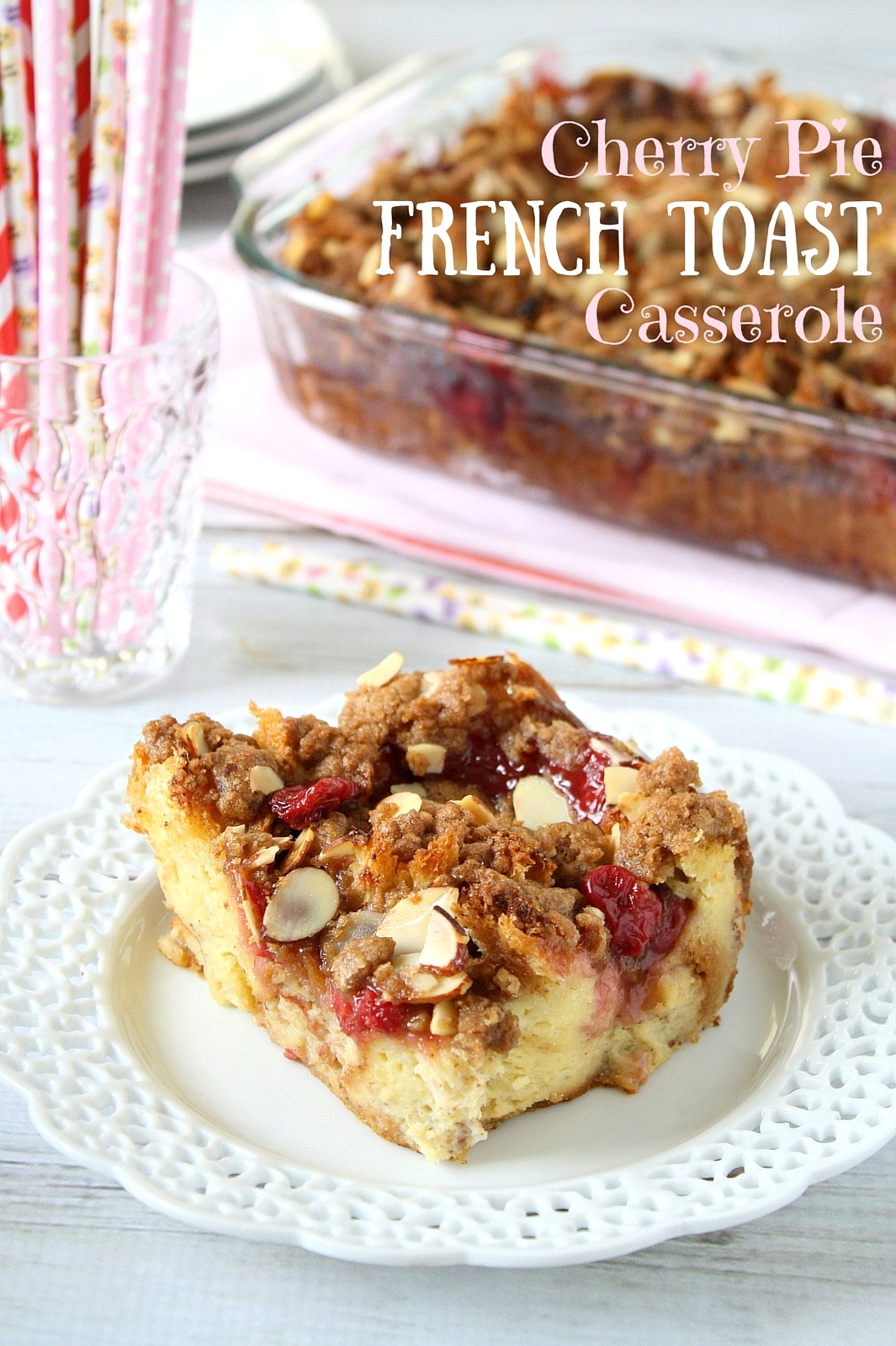 Throughout the years, my feelings regarding Valentine's Day have run the gamut. In elementary school, I loved it: I relished getting to have a party during school hours, exchanging cards with classmates, and experiencing the general merriment sugar rush. But the parties ended by the time I got to middle school, and by high school, I dreaded Valentine's Day, when it became a painful reminder of my perpetual singleness, as I watched the never-ending parade of giggling girls flouncing around with over-the-top, sappy gifts from their boyfriends and/or secret admirers. In college, I was immersed in my studies and generally couldn't have cared less—except for the year I had to clear out of the apartment so that my roommate could enjoy a romantic dinner with her boyfriend…and the next morning I found two lobster carcasses in the kitchen trash, creating a smell so offensive that I'm pretty sure it could have constituted a crime against humanity.
These days, I find Valentine's Day a pleasant enough affair, provided that it doesn't bring with it expectations of grand gestures or exorbitant expenditures. One sure-fire way to keep costs down is to make a special meal at home, and since Valentine's Day falls on a Sunday this year, it's the perfect time to whip up a decadent brunch! This cherry pie French toast casserole will make everyone at the table (and their taste buds) feel exceptionally loved—and it feeds a crowd, so invite your family and friends to join in! I'm a firm believer that Valentine's Day isn't just for couples; it's a fun opportunity to do nice things or make little treats for all the loved ones in your life.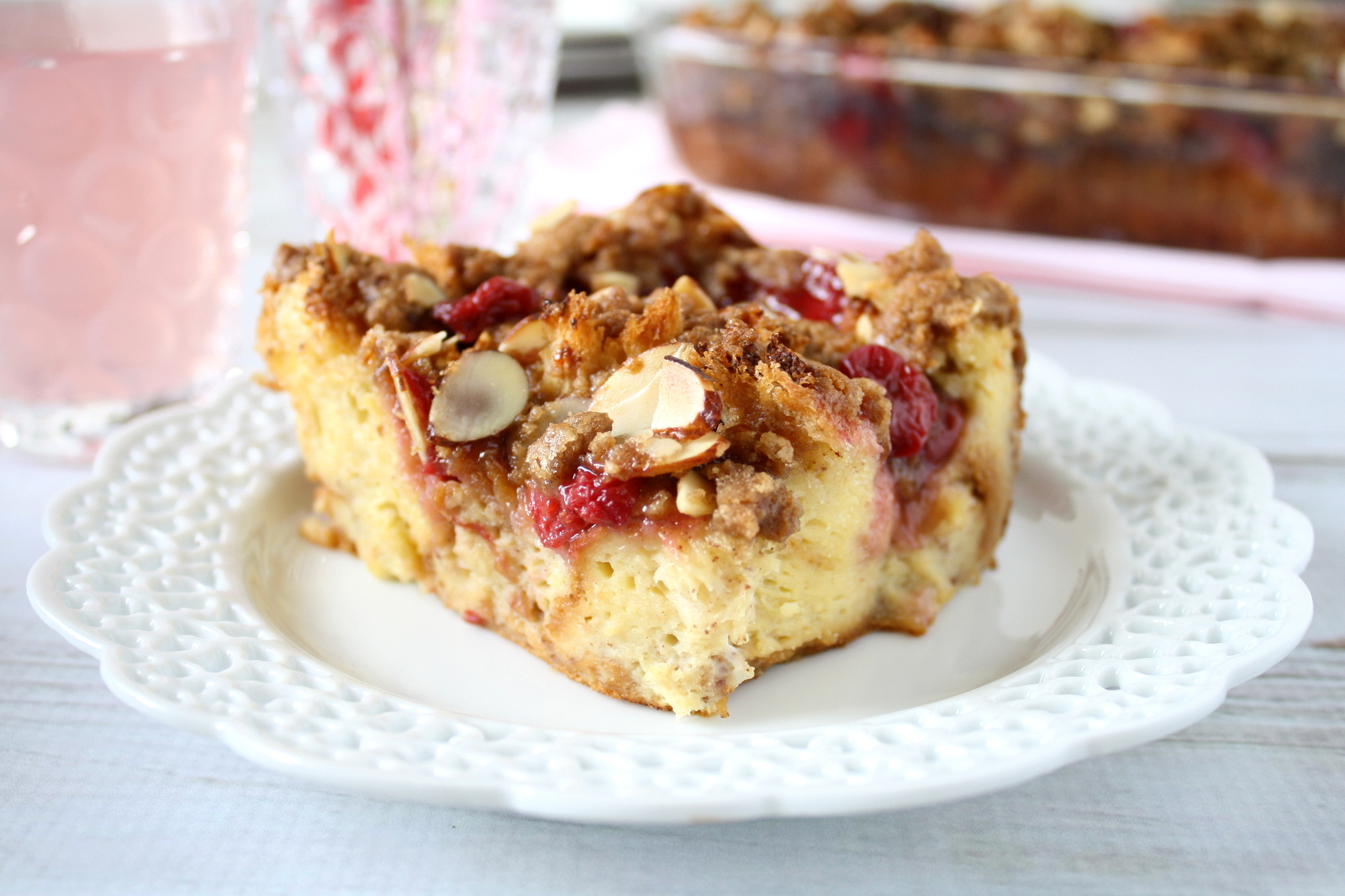 When I first drafted the recipe for this cherry pie French toast casserole, I fully expected it to turn out well, but the finished product surpassed my expectations like whoa. The challah makes for a delightfully fluffy and springy texture to the casserole base, and dollops of cherry pie filling create pockets of juicy sweetness throughout.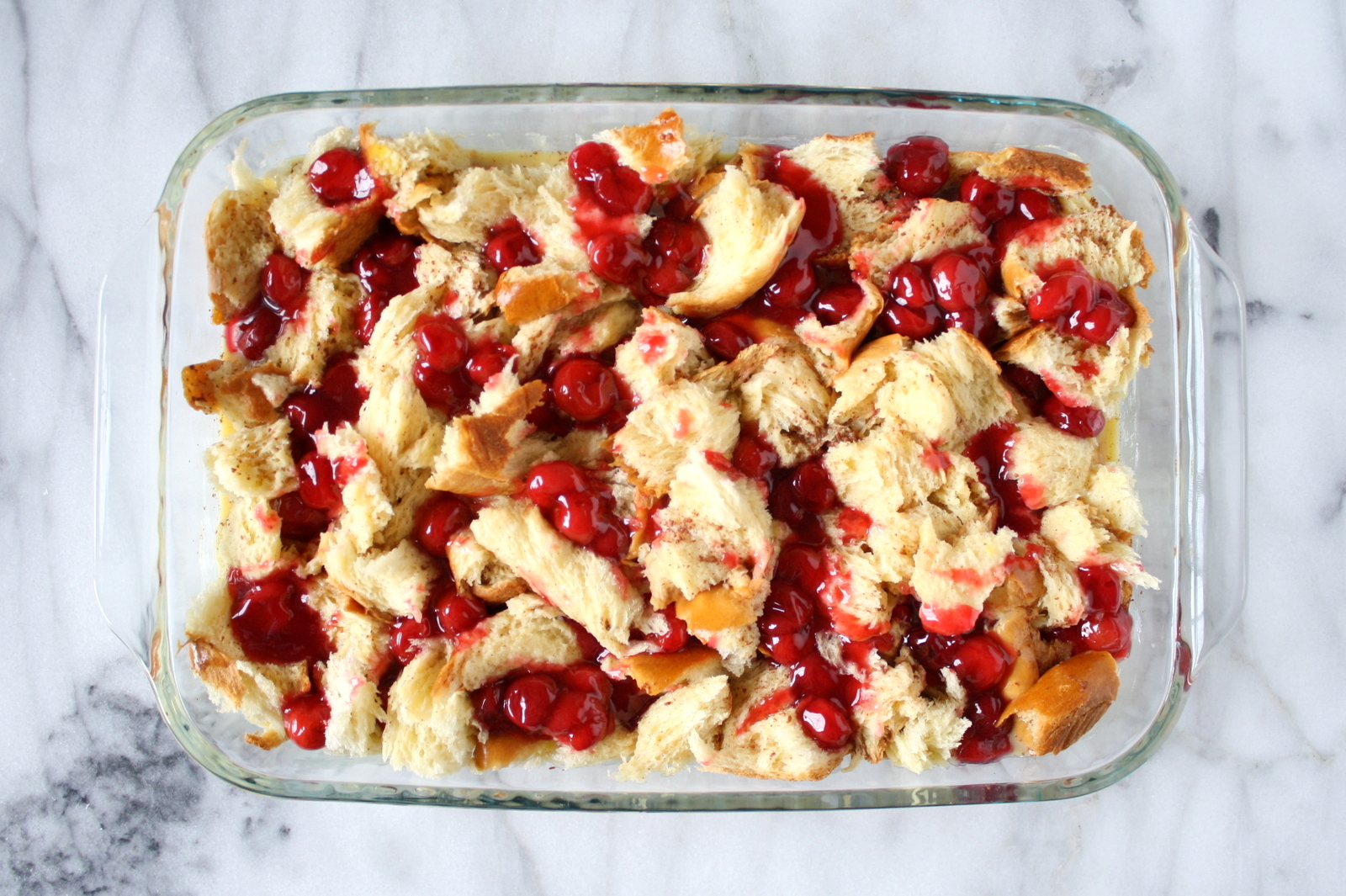 Don't you kind of want to dive head first into that pillowy-soft challah?!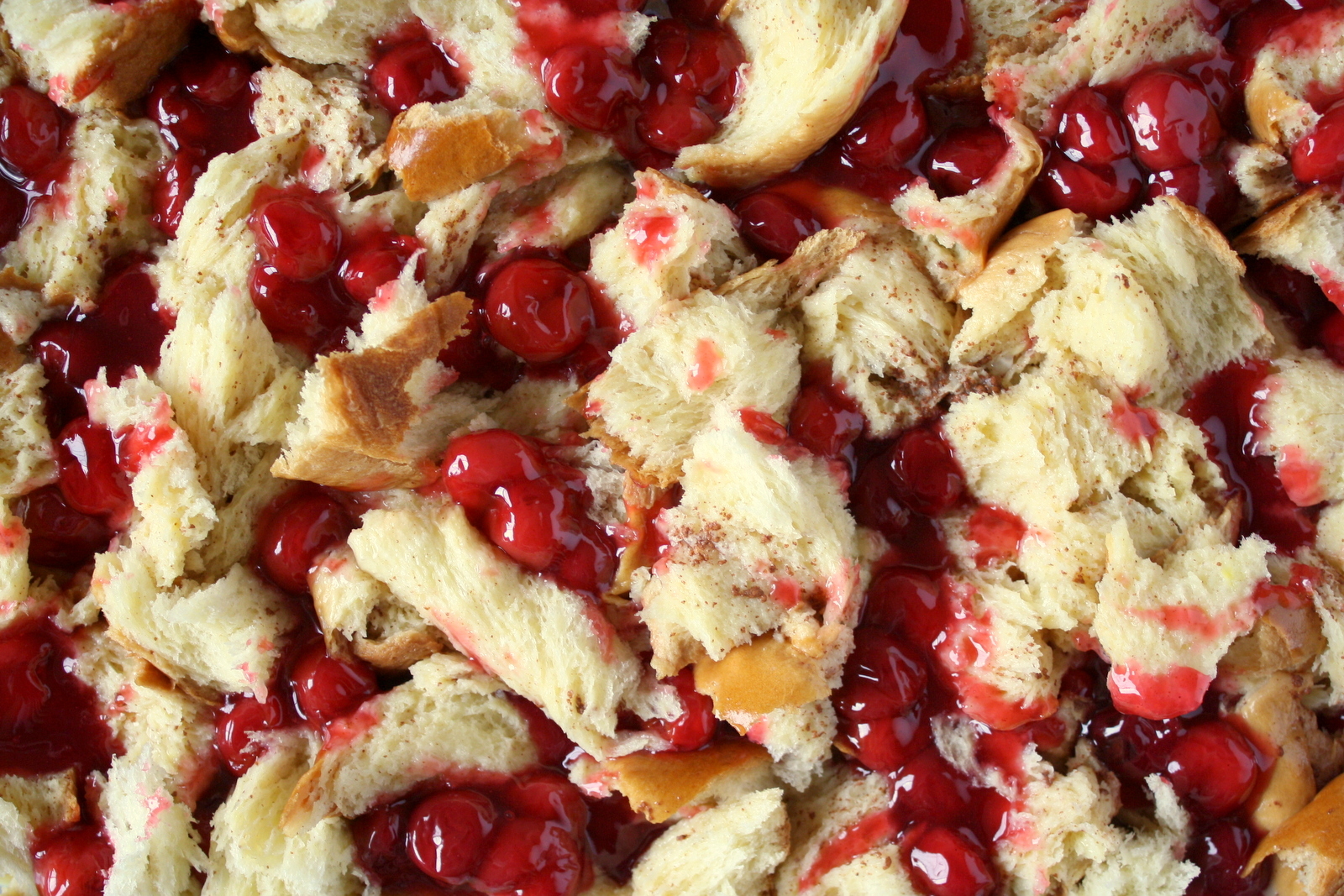 To top things off, a sprinkling of cinnamon almond streusel provides a buttery crunch!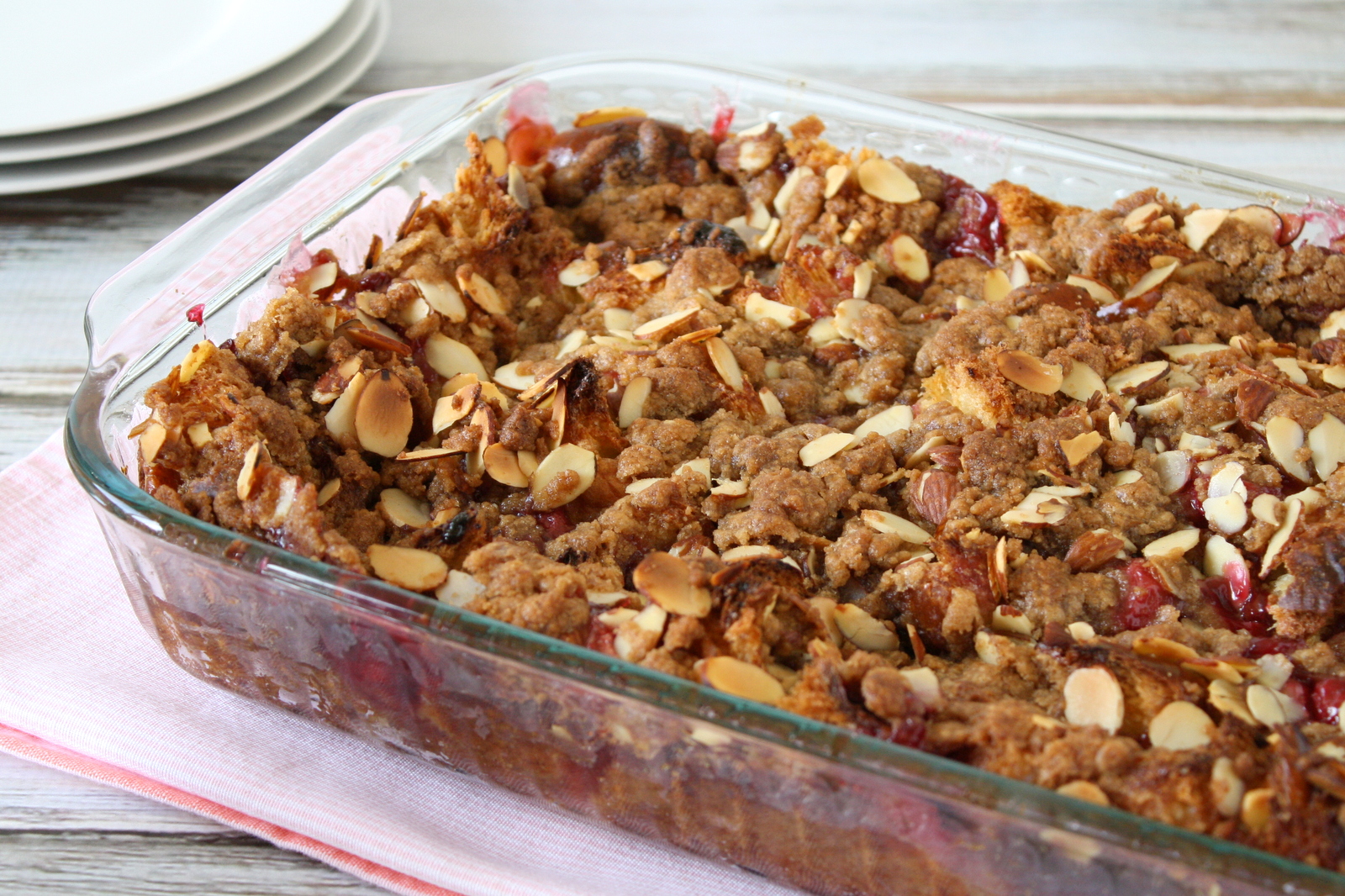 The smell alone is enough to conjure up that cozy feeling of a leisurely weekend day spent at home without a care in the world. As for the taste, well…conversation while we were eating it was pretty much limited to "Oh man, this is SO good," "Mmmmm," and "Wow, this is amazing!" So if you're looking for a way to make Valentine's Day memorable from start to finish, this cherry pie French toast casserole has got the morning covered!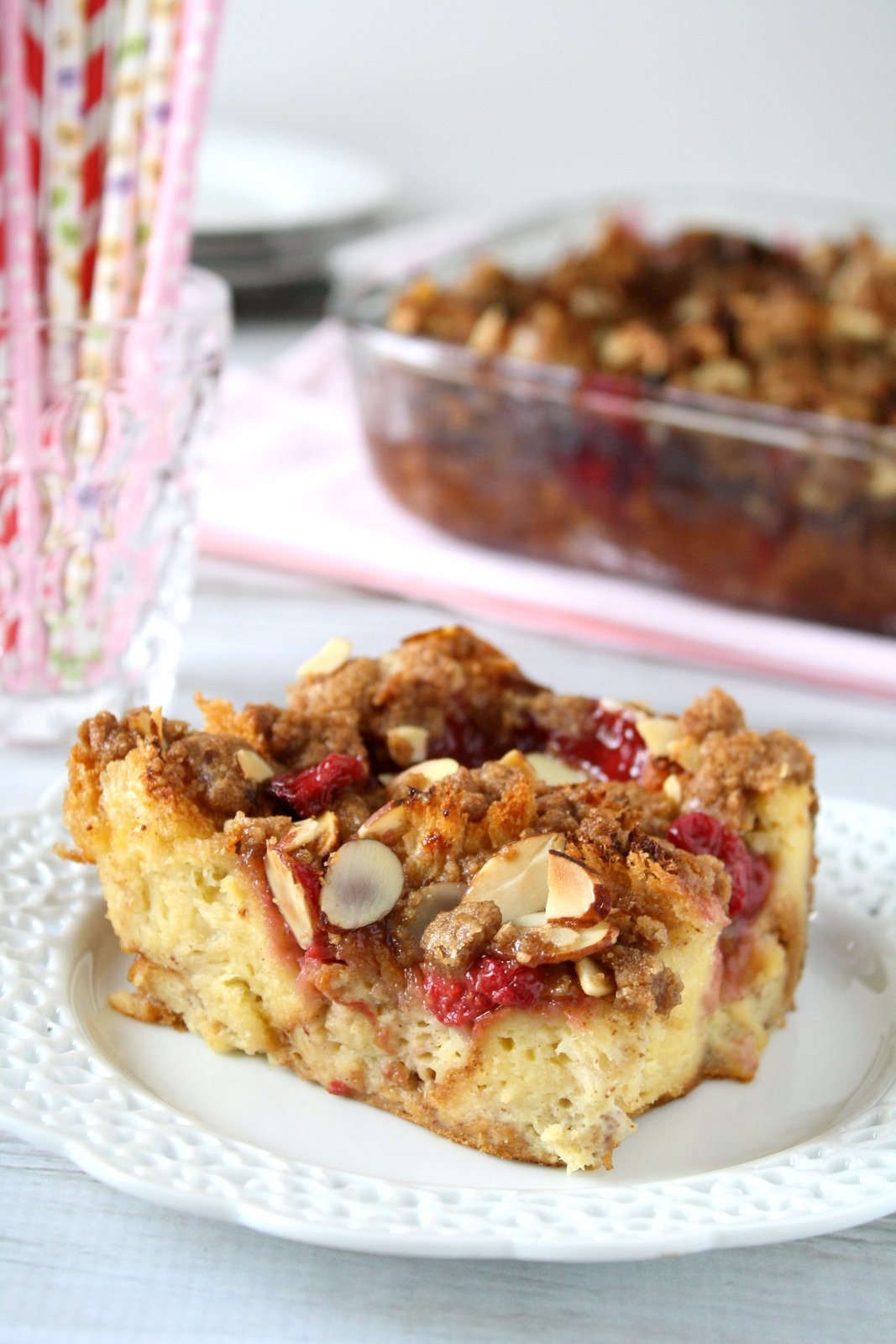 Where do you fall on the spectrum of feelings regarding Valentine's Day?
Foodie FriDIY
,
Fiesta Friday
,
Recipe of the Week
,
Sunday Fitness & Food
,
What's for Dinner?
, and
The Wednesday Showcase
.