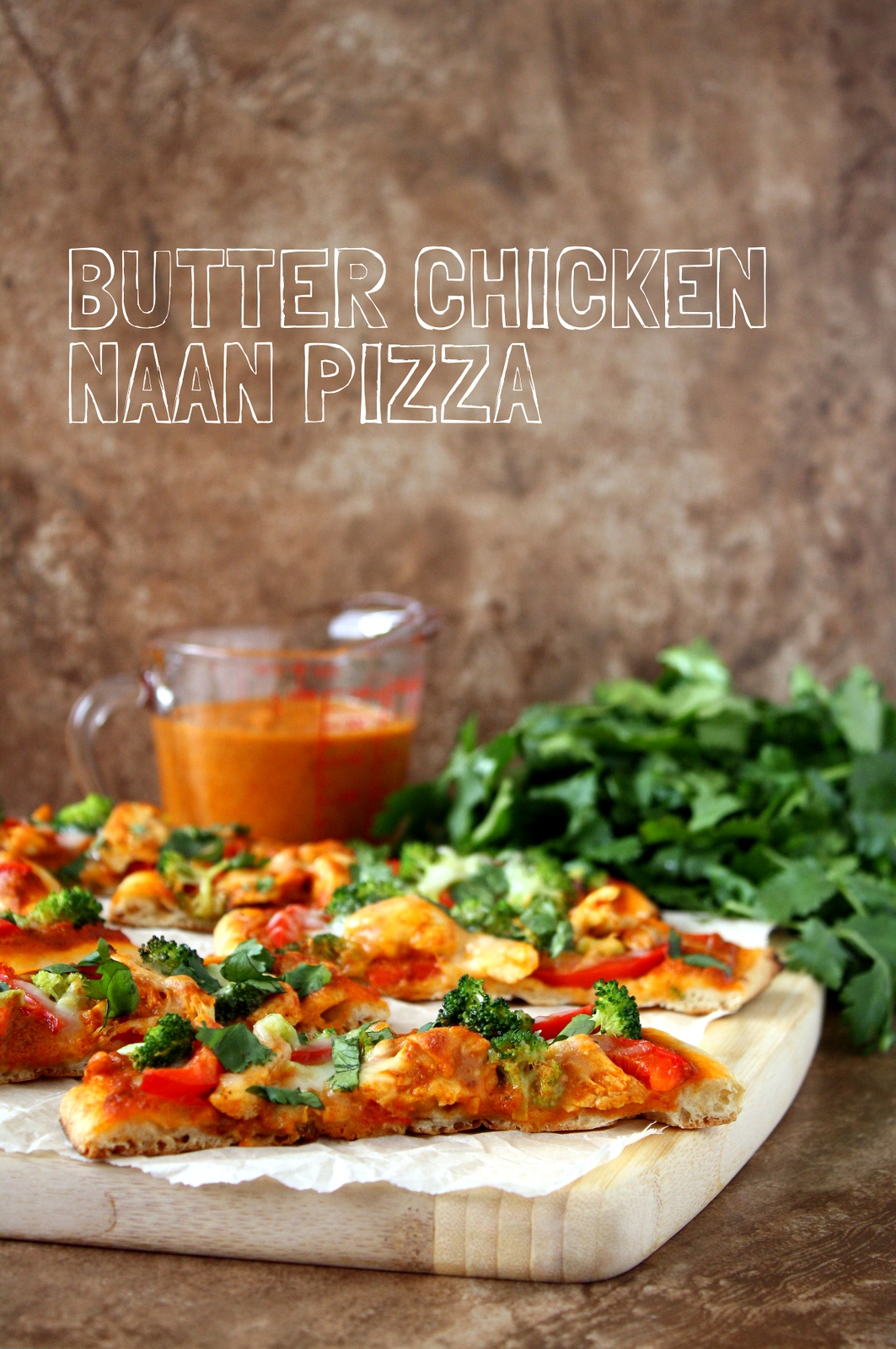 Years ago, when I received my first Indian cookbook as a gift, I was living by myself and cooking for one. The recipe for butter chicken was among the first I tried, and since it didn't naturally lend itself to being halved (I can't be the only one whose leftover half cans of tomato paste languish in the fridge for months, right?), I went all in and made the full amount. One of my friends came over to join me the first night, but regardless, I was still eating butter chicken a week later. It was still delicious, but my enthusiasm had waned slightly, and I decided that in the future, I needed either to cook this recipe only when feeding more people or to find more ways to use butter chicken sauce so as to avoid leftovers monotony.
Since then, the boyfriend has entered the picture, but even with his sometimes alarmingly ravenous appetite, we've still got lots of leftovers when I make butter chicken. When I posted the recipe a couple of years ago, however, Sarah from Devour gave me a great tip (thanks, Sarah!): she likes to make naan pizza with extra butter chicken sauce. It may have taken me a while to try it out, but here you have it: my take on butter chicken naan pizza!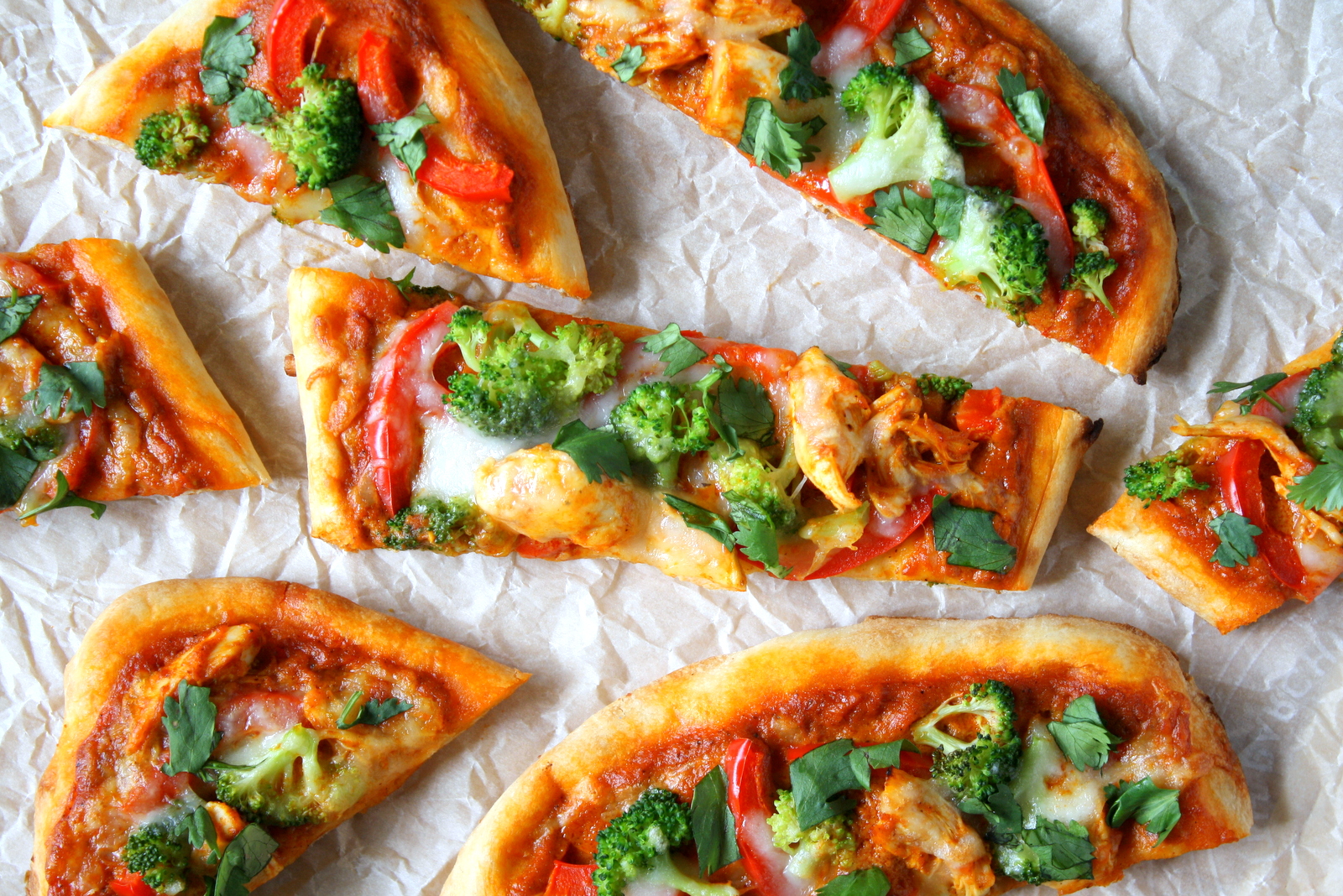 These butter chicken naan pizzas are a prime example of fusion cooking. You take traditional Indian naan and butter chicken sauce and combine them with some traditional pizza toppings: I chose mozzarella, bell peppers, and broccoli, but feel free to play around with the toppings as you see fit! The result is a vibrant and zesty flatbread pizza, which can be served as an entrée or as an appetizer.
What is your personal leftovers limit? How many days in a row can you eat the same thing for dinner without tiring of it?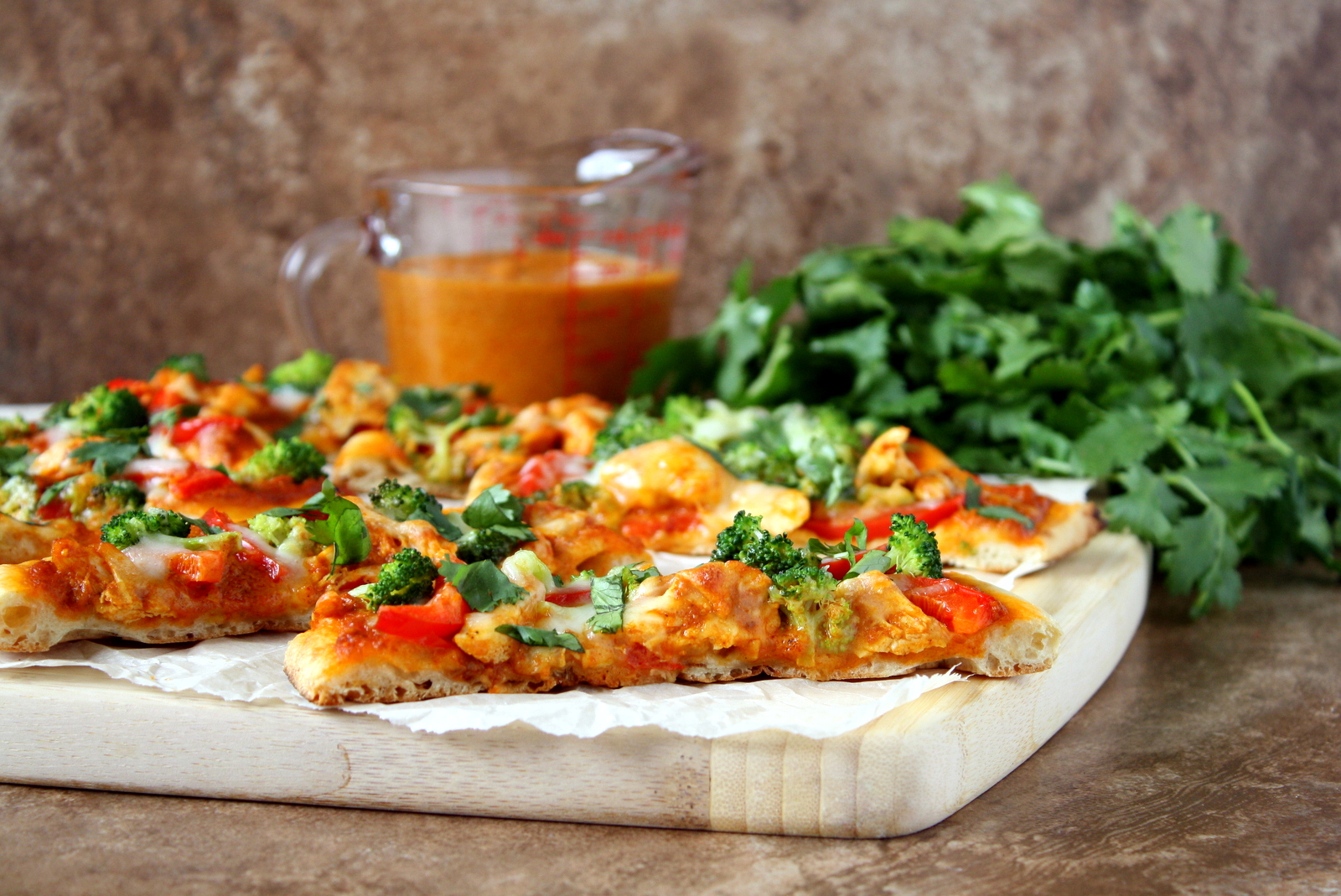 Note: While at first glance it may seem a little excessive to spend an hour making butter chicken naan pizzas, remember that you're actually creating the makings of possibly two or three dinners (depending on the size of your household). To make four butter chicken naan pizzas, you only need about 3/4 cup of sauce, whereas the sauce recipe yields about 3 cups; the 2 1/4 cups remaining is more than enough for another dinner of butter chicken over rice for a family of four.
The Wednesday Showcase
,
Foodie FriDIY
,
Fiesta Friday
, and
Recipe of the Week
.