Is it fall yet? This summer has been the hottest summer I've experienced in Michigan (although the single hottest day I remember was, naturally, the one on which I moved into my first apartment here), and I am ready for some cooler weather. As a kid, I could tell when it was going to be a scorcher of a day whenever I saw my mom making pasta salad in the morning—that was her strategy to avoid heating up the kitchen later in the day. Unfortunately, the temperature doesn't really drop overnight in Michigan the same way that it does in California, where I grew up, and the morning pasta salad method isn't nearly as helpful if it's already roasty toasty when you wake up.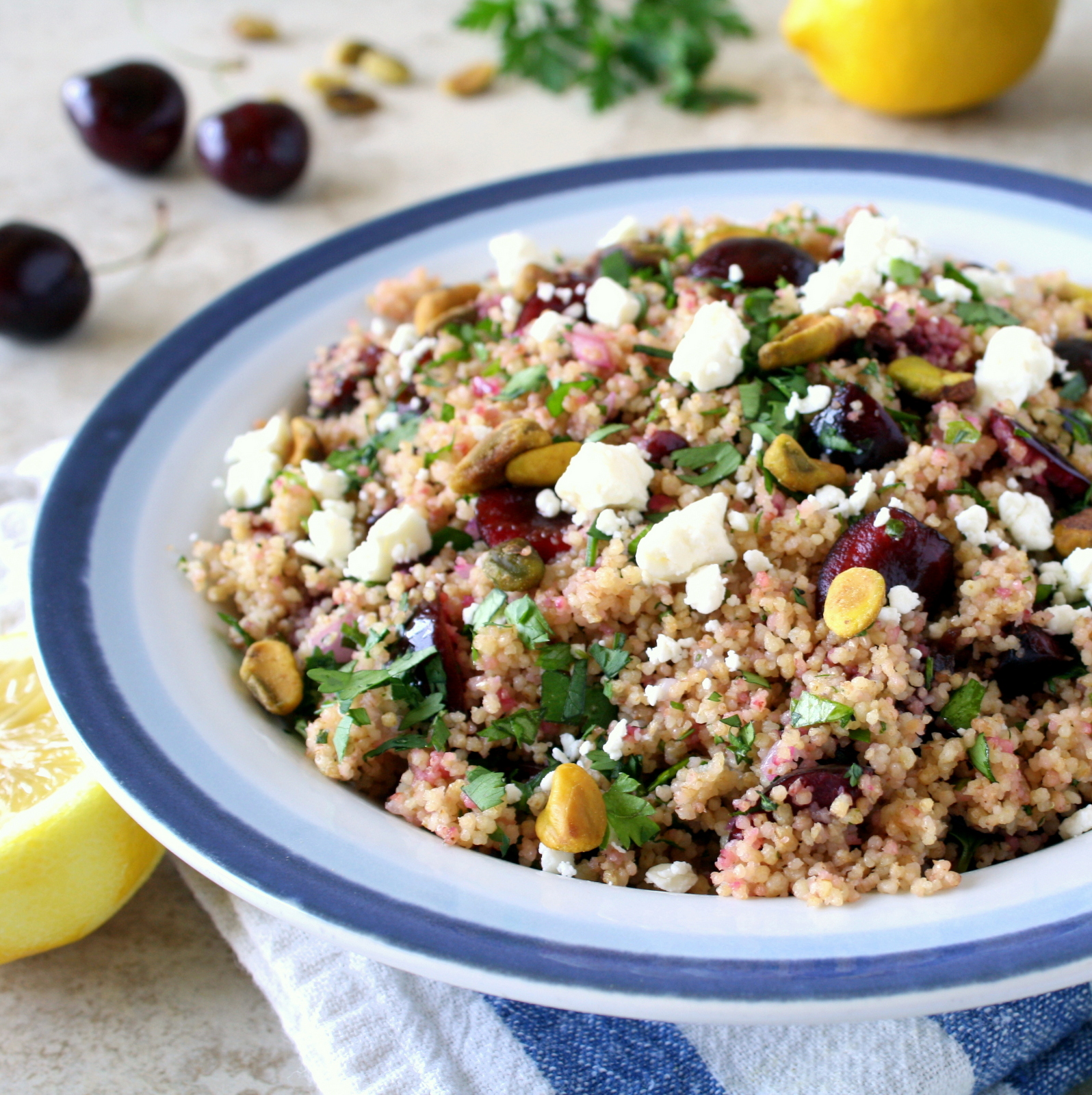 So when the boyfriend and I were headed to a recent potluck, I volunteered to make cherry couscous tabbouleh, since I knew that the stove would only have to be on long enough to bring water to a boil. Traditional tabbouleh usually involves tomatoes, but I wanted to use cherries instead to introduce an element of sweetness. The cherries help balance out the heady flavor of the herbs and the tartness of the lemon juice in a way that most tomatoes can't, while still providing the same refreshing juiciness. I tossed some pistachios on top for crunch and was about to call it a day when I found some leftover feta in the fridge, which turned out to be a welcome addition as well. The tabbouleh is still perfectly tasty without the feta, though, so if you'd like to keep the dish vegan/dairy-free, don't worry about leaving that out. You can also turn this tabbouleh into a main dish by adding a few extra ingredients, like chickpeas or shredded chicken!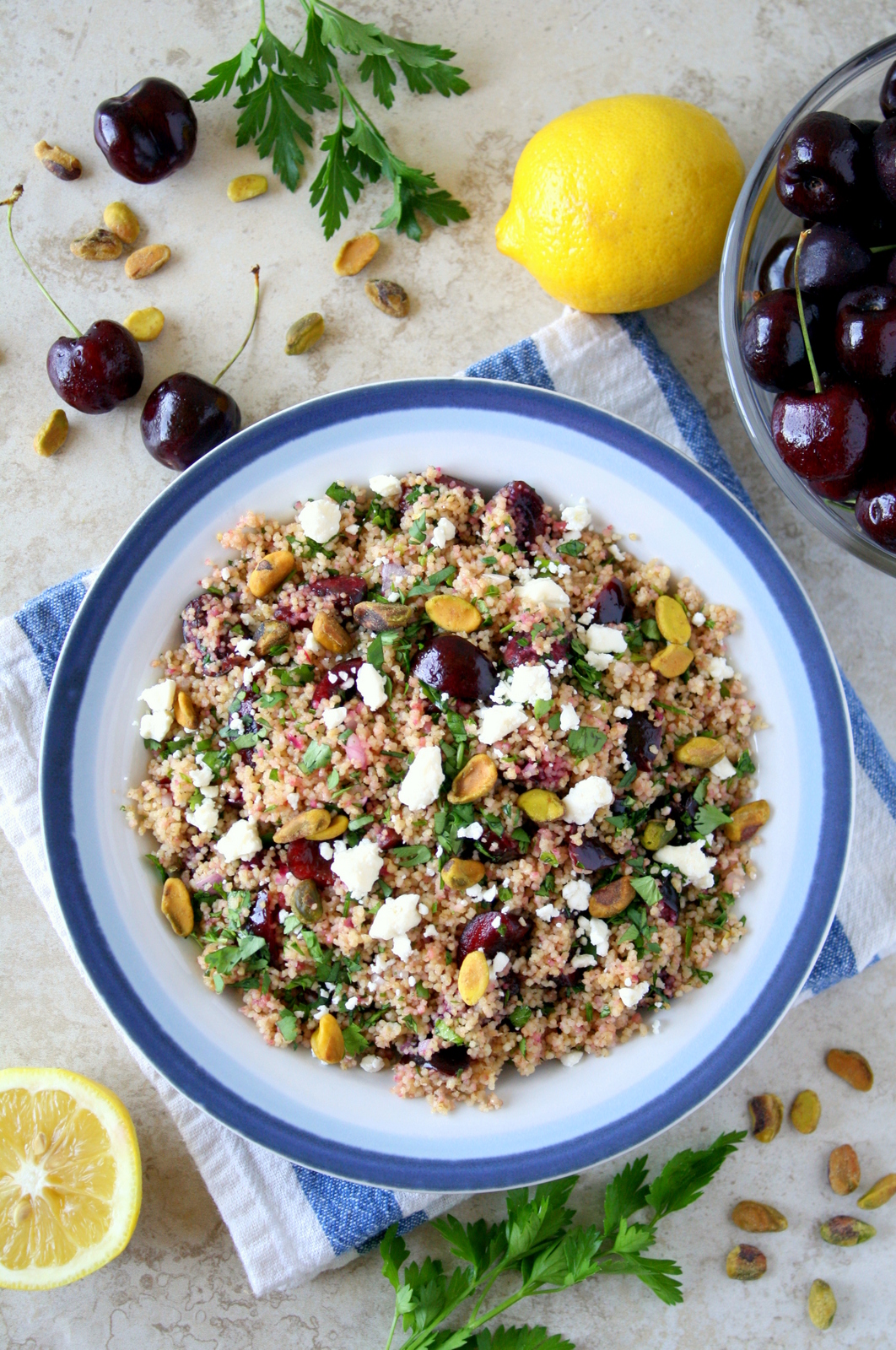 I'm sharing this recipe at A Dish of Daily Life, so head over to Michelle's blog to learn how to make this summery salad. How has this summer compared to previous ones where you live? What are your tricks for keeping cool?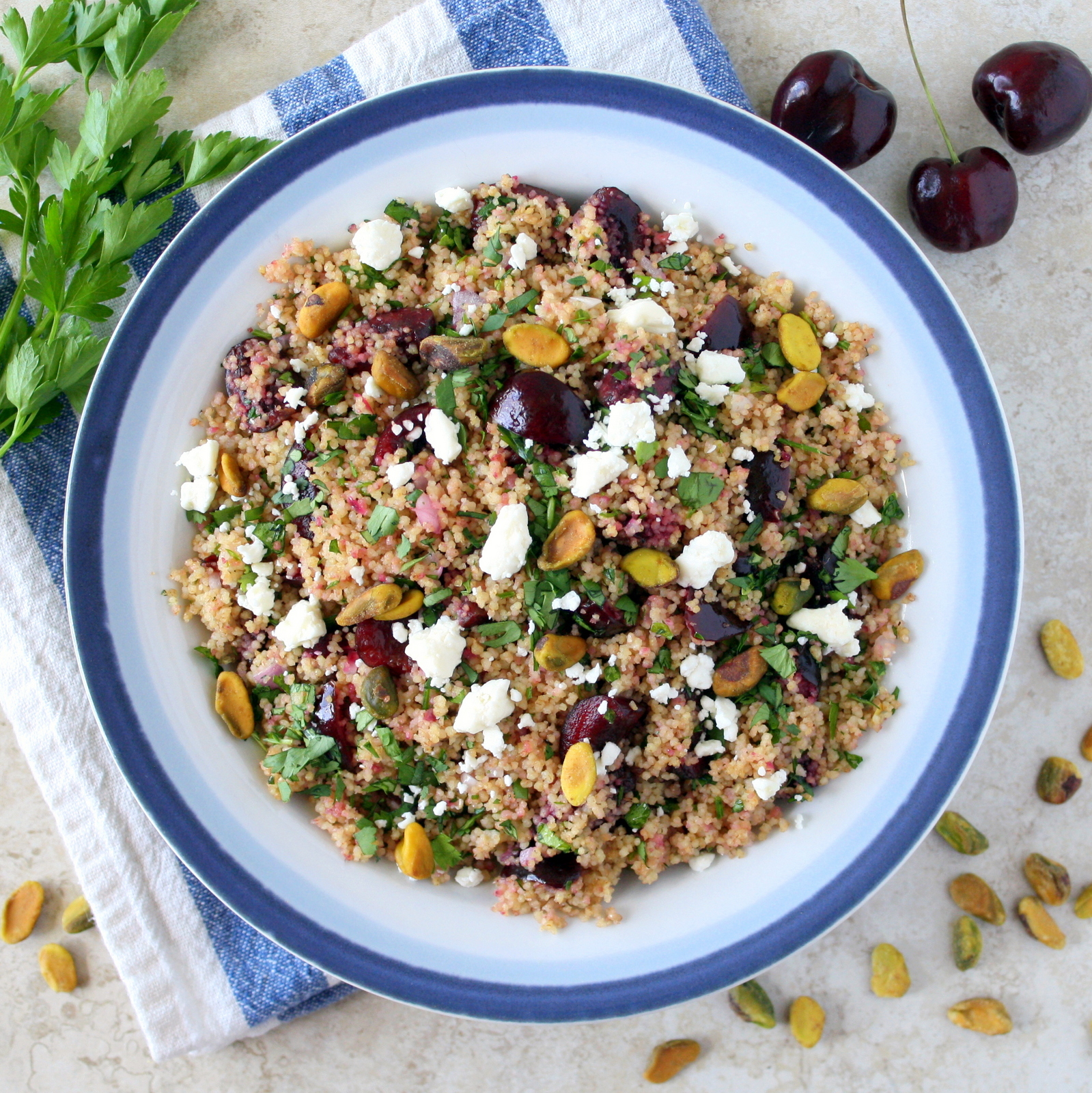 I'm also sharing this post at Recipe of the Week, The Wednesday Showcase, and Fiesta Friday.