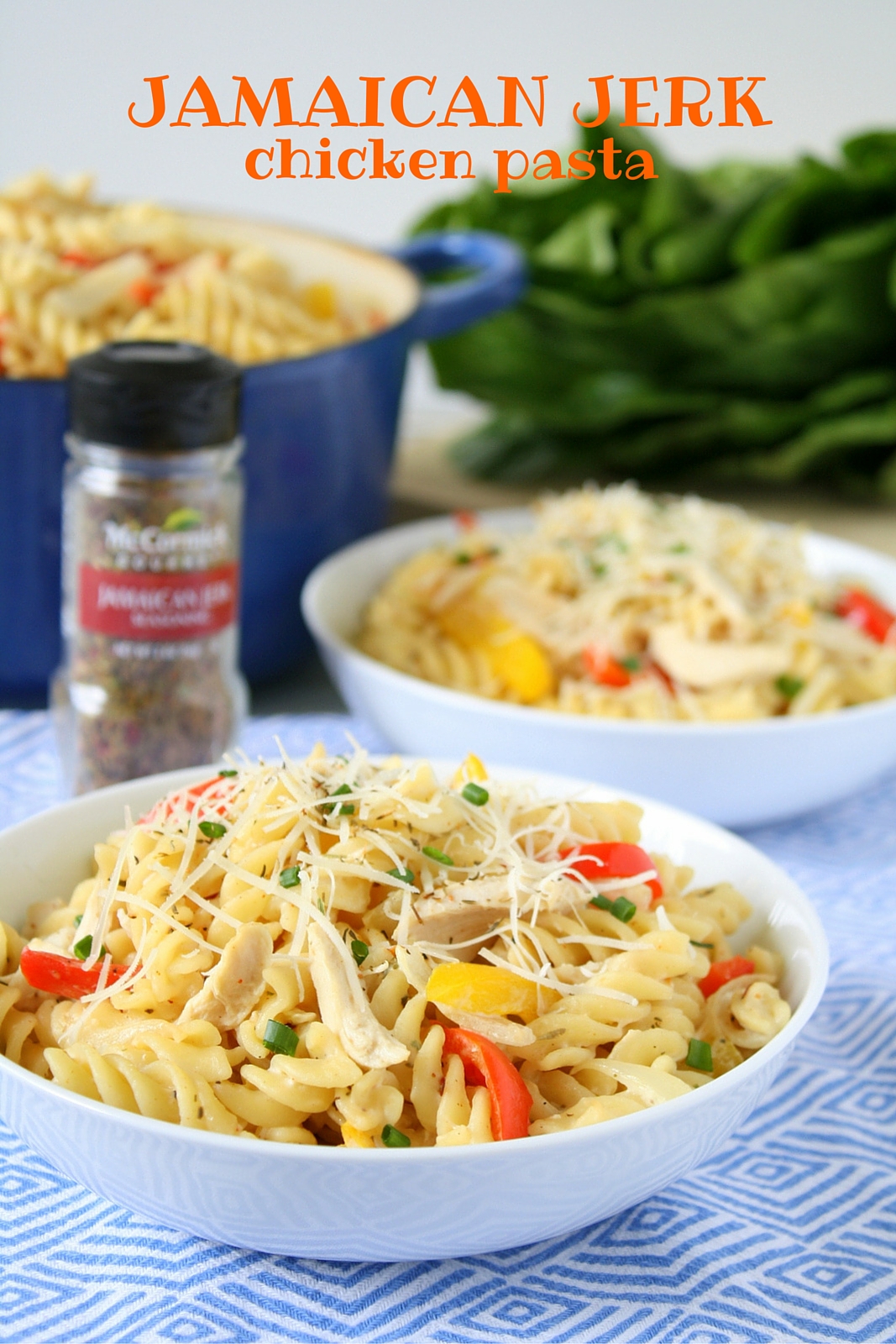 Ever since our trip to Puerto Rico in November, I haven't been able to get Caribbean food off my mind. While I'd love to drop everything and jump on a plane (again), eating tropical food is the closest I can get to a(nother) tropical vacation at the moment.* Perhaps it's because of the winter weather—while this winter has been relatively mild in Michigan, I certainly wouldn't pass up the opportunity to lounge around on a beach! Watching episodes of The Bachelor filmed in the Caribbean hasn't helped me shake my wanderlust, either. But honestly, maybe the real reason I keep craving Caribbean food is simply the fact that it is all-around awesome and bursting with flavor. Sweet, savory, spicy…it's got it all!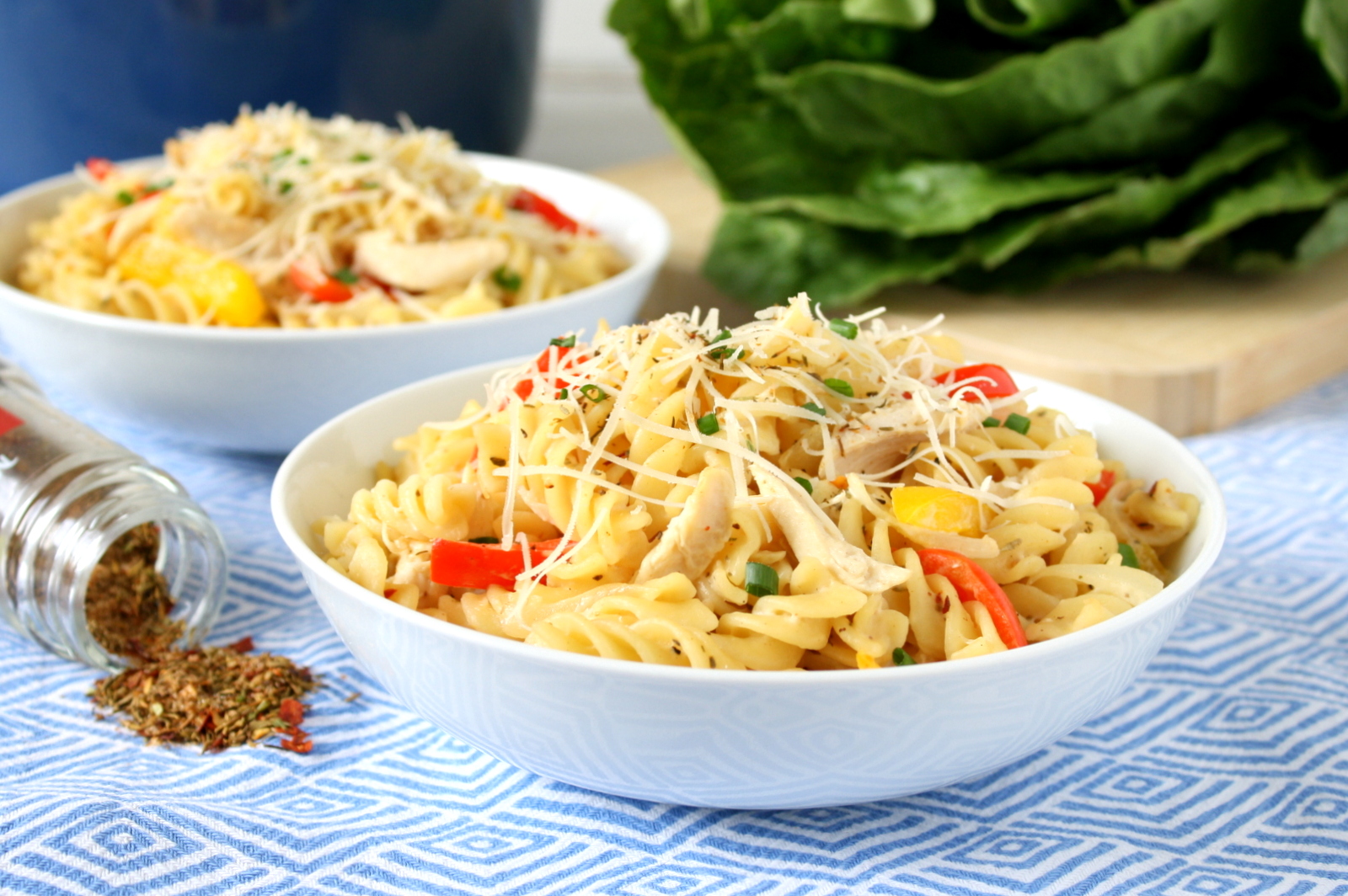 This Jamaican jerk chicken pasta is not a traditional Jamaican recipe, but I drew my inspiration for this dish from a similar one on the menu of a great local Jamaican restaurant. My version combines Jamaican jerk seasoning and sautéed peppers with smooth Alfredo sauce and a sprinkling of parmesan cheese, so it's actually kind of a Jamaican-Italian fusion. Whatever you call it, though, it's lip-smacking good!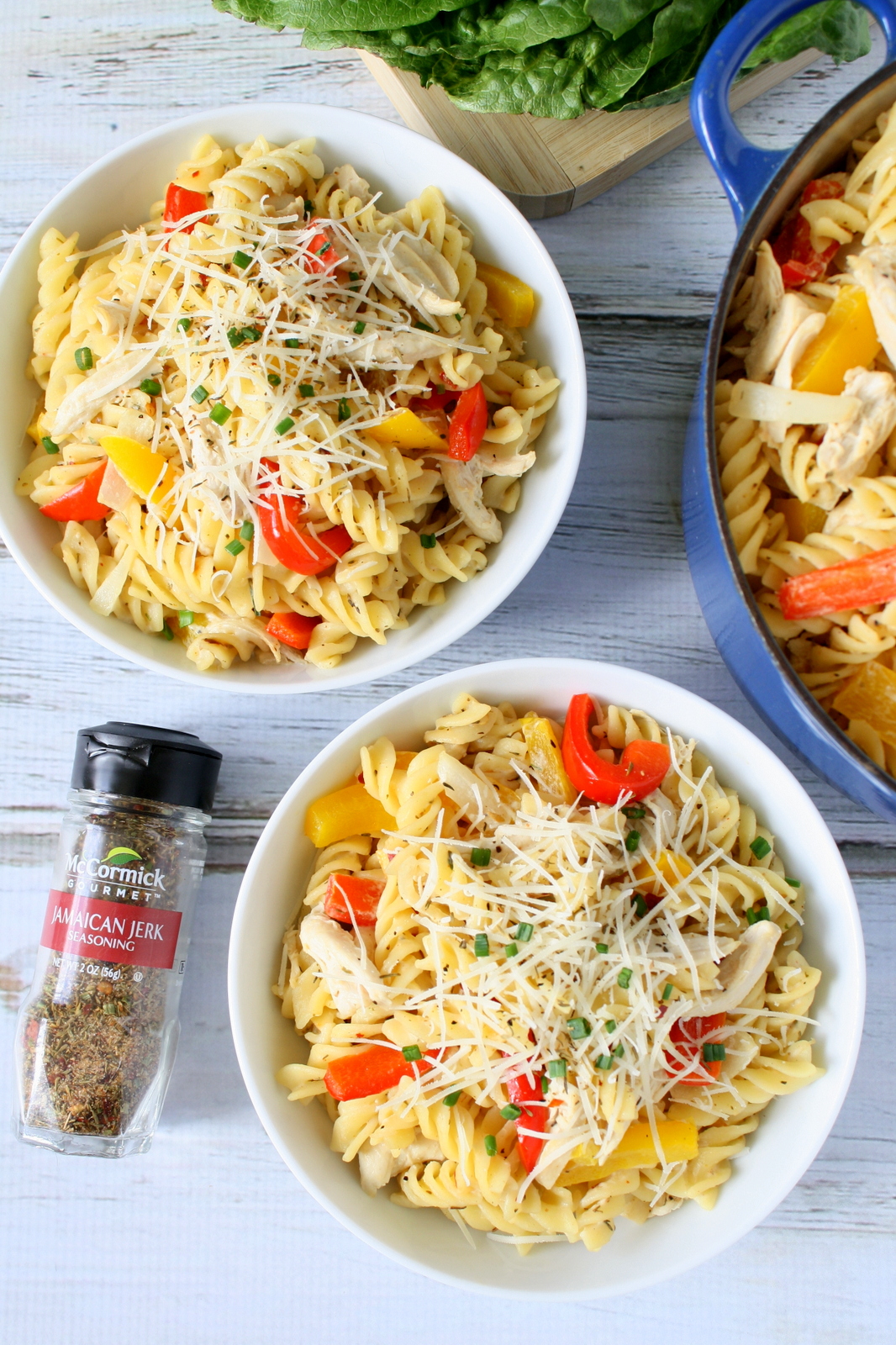 While I wouldn't say that the simplicity of this Jamaican jerk chicken pasta is my favorite part (that honor is reserved for the taste alone!), I do love how quickly and easily it comes together. Just boil the pasta, cut up and sauté the onions and peppers, add some cooked chicken and a jar of Alfredo sauce, and you're good to go! Less time spent cooking means more time for eating and relaxing, mon.
*The trip to Puerto Rico was my gift to myself for completing my master's degree, so apparently I now have to write my Ph.D. dissertation to earn my next vacation. Wish me luck!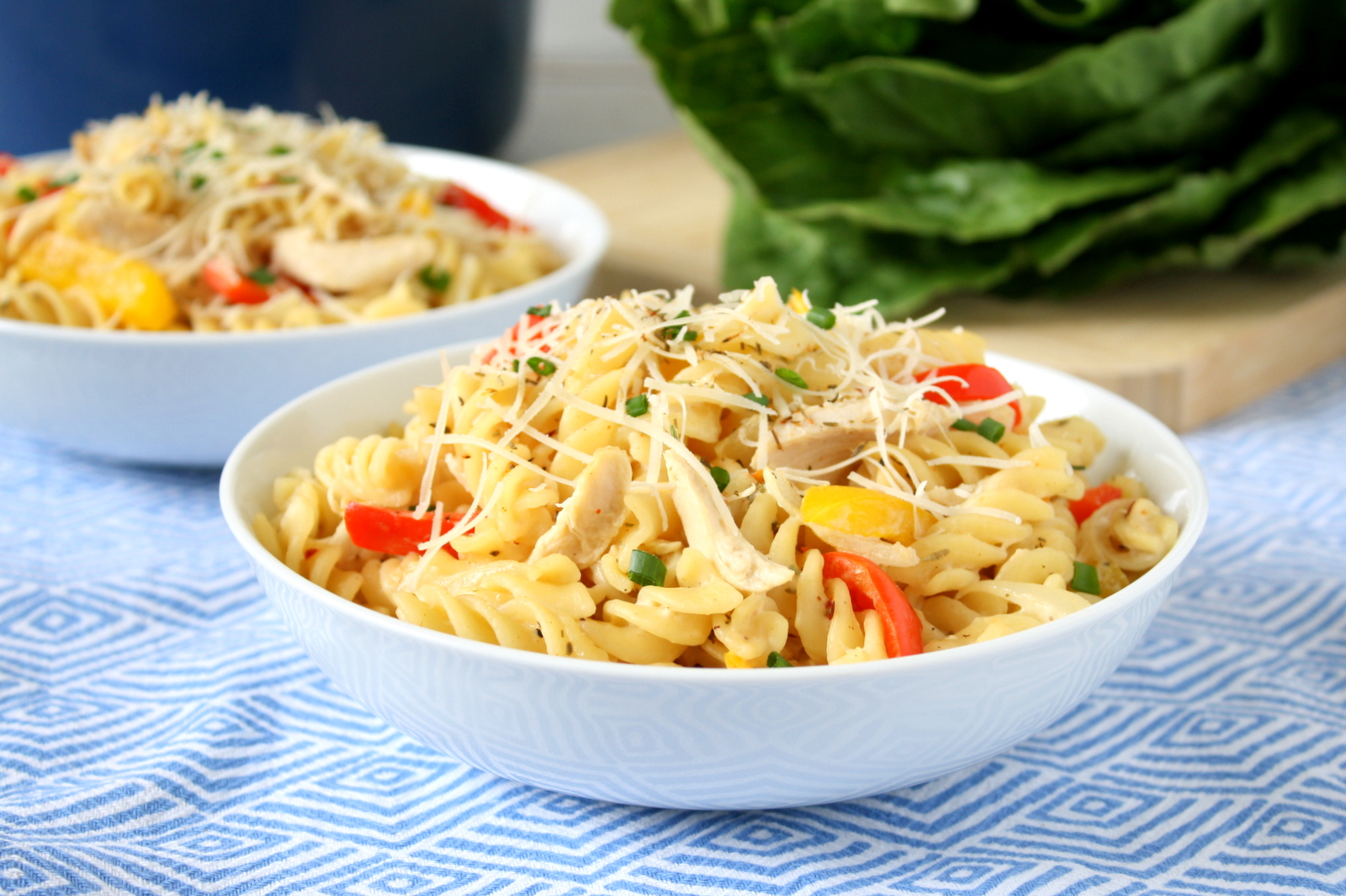 This Jamaican jerk chicken pasta is another contribution to Or so she says…, so head over there to get the recipe!
I'm also sharing this post at the following link parties: The Wednesday Showcase, Foodie FriDIY, Fiesta Friday, and Recipe of the Week.