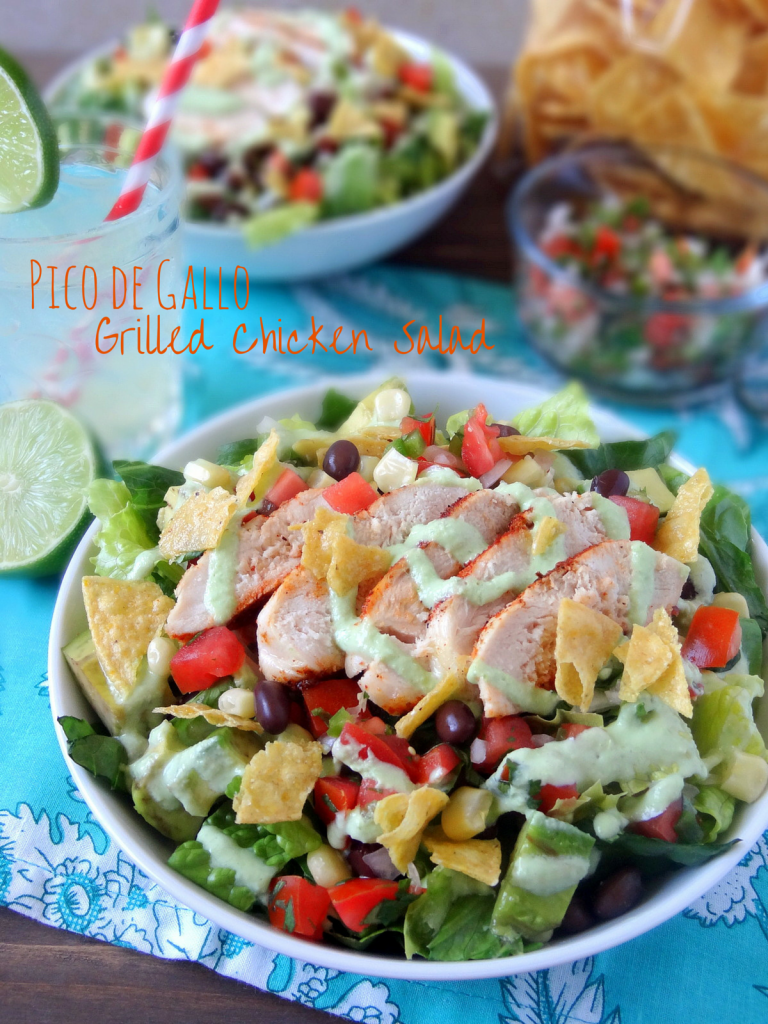 Every time I go to Red Robin, I face the same dilemma: I very much enjoy their southwestern-themed salad, BUT salads don't come with bottomless fries. And if I'm being honest, the bottomless fries are a big part of why I go to Red Robin (I'm not alone in this, right?).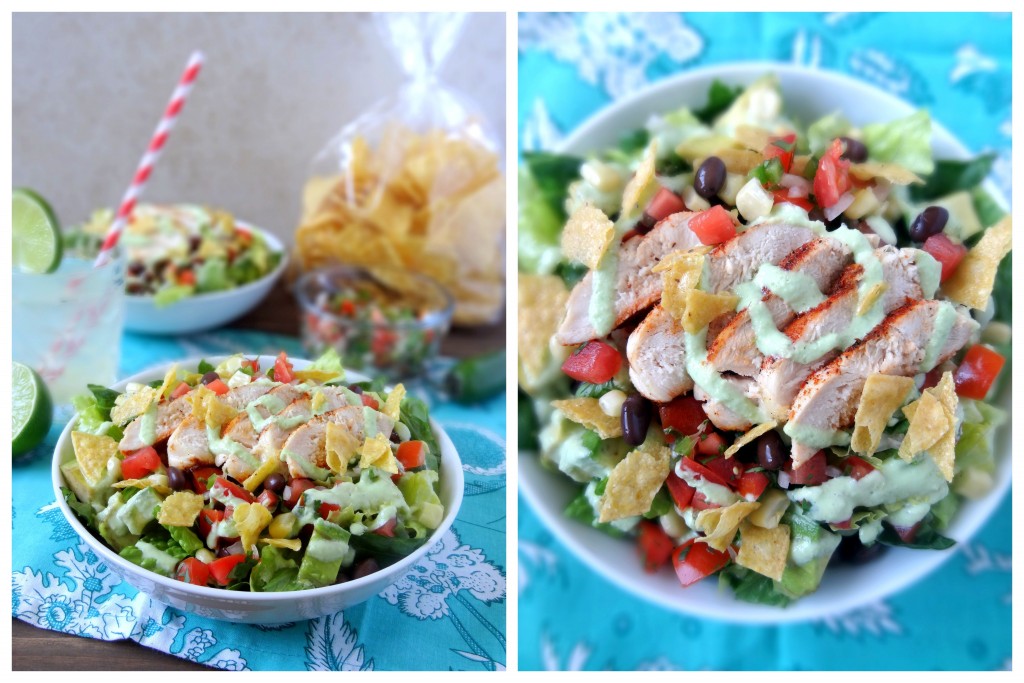 When I go out to eat, I tend to order things that I either can't or won't make at home, so I set out to create a restaurant-quality southwestern salad, hoping that having such a recipe in my repertoire would thus enable me to order fries-included options at Red Robin without all the mental back-and-forth. Inspired by (but not a precise copycat version of) the Red Robin salad, this pico de gallo grilled chicken salad has a generous heap of zesty pico de gallo (also known as salsa fresca), succulent grilled chicken, and homemade jalapeño ranch dressing. A smattering of corn, beans, and chunks of avocado round out the flavors for a salad that will leave you clamoring for seconds – if you have room, that is! This salad is quite hearty. I also splurged a little and bought fresh, house-made tortilla chips at the store. It's worth getting the good stuff here, since the chips are the finishing touch!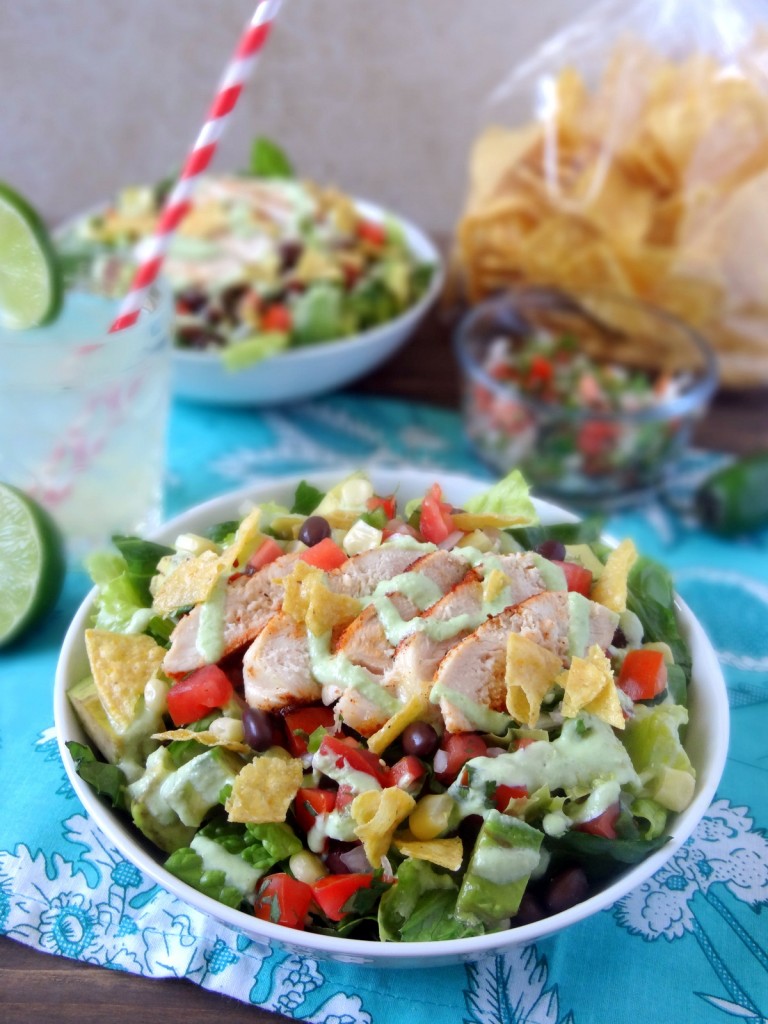 In other news, tomorrow is Put On Your Cake Pants' second blogiversary! In honor of this occasion, I thought I'd take the opportunity to look back and share my favorite recipes from the last year with you. As always, thank you so much for being here and reading along!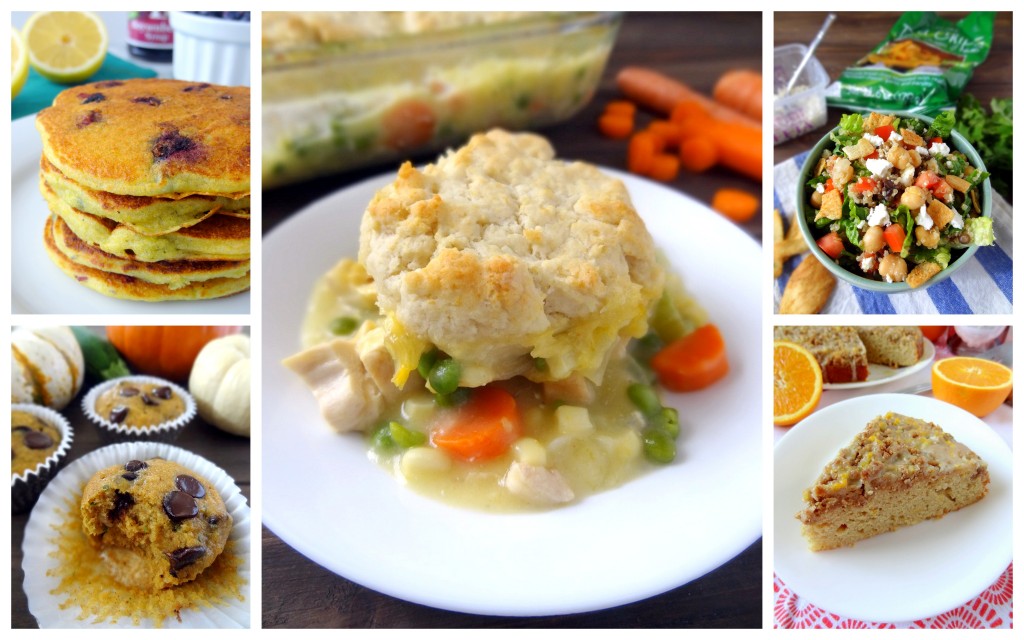 Clockwise, from top left: lemon blueberry cornmeal pancakes, chicken pot pie with biscuits, Mediterranean chopped salad, mimosa coffee cake, pumpkin zucchini muffins
You can also find a list of my favorites from year one here!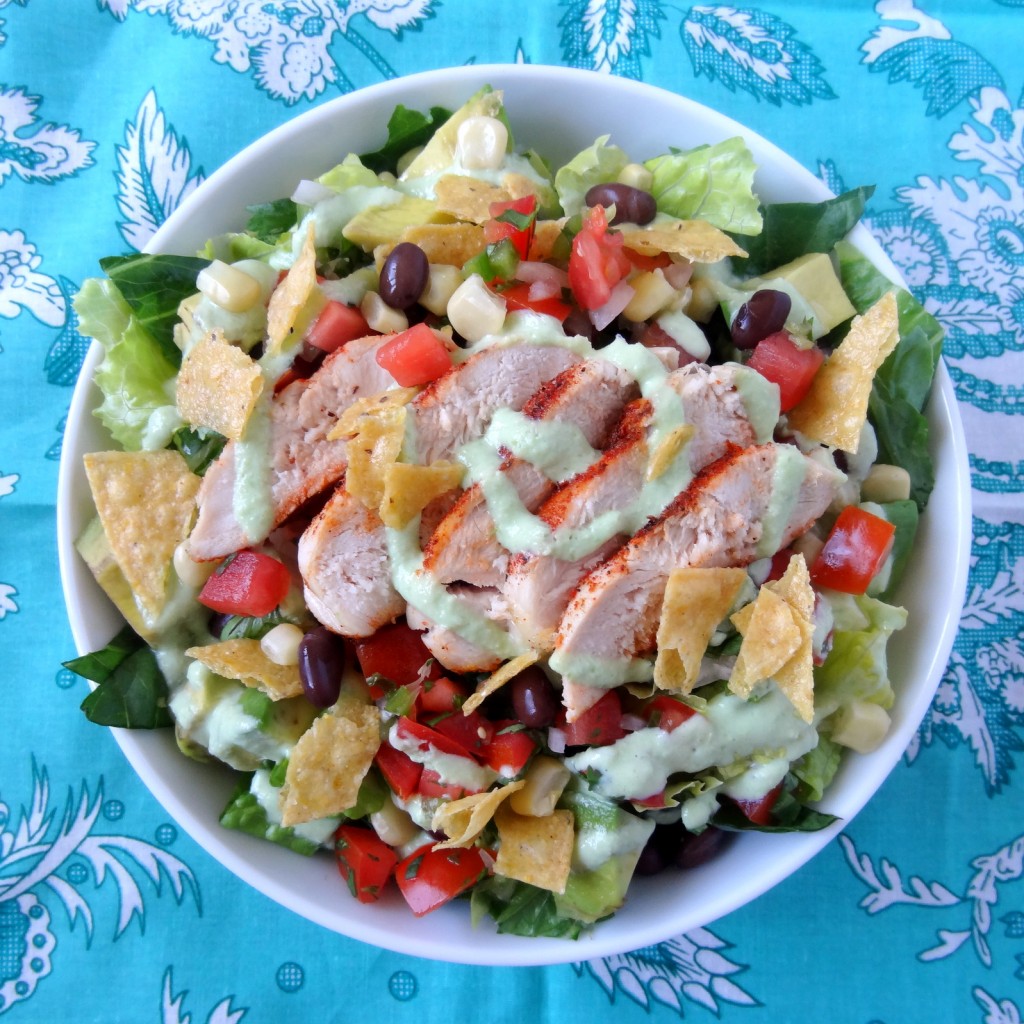 A big thank you goes out to the boyfriend, who handled all the preparation and grilling of the chicken!