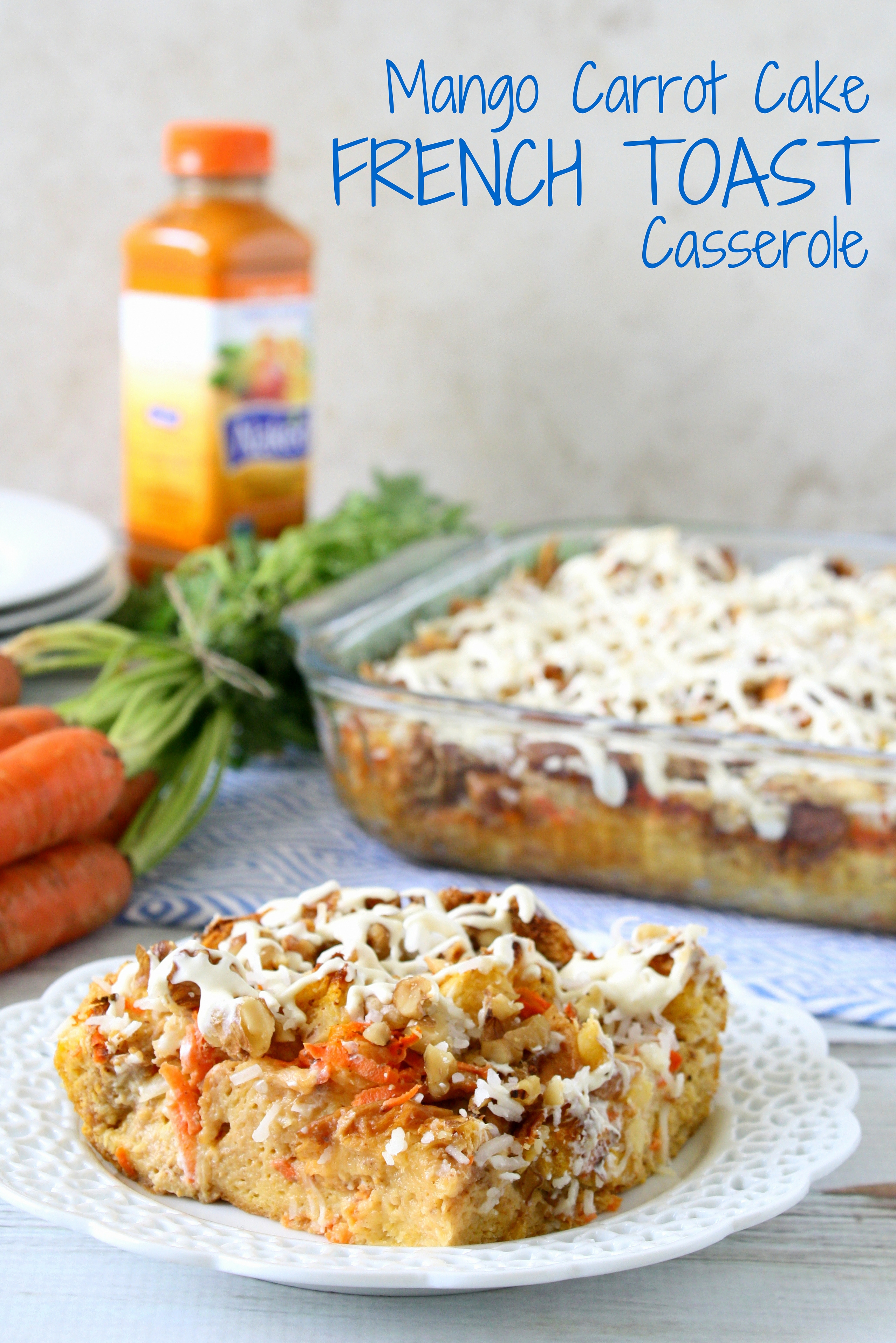 When I first described the concept of this mango carrot cake French toast casserole to my mom, she replied, "You're just trying to have dessert for breakfast, aren't you?" She knows me so well. But really, let's take a minute to break down the recipe, shall we? In my book, there's nothing fundamentally and exclusively dessert-y about challah, carrots, eggs, mango juice, or milk; they're all plausibly breakfast-y. The cream cheese glaze is a little more debatable, since it does in fact resemble frosting, but the bulk of it by weight is still cream cheese, which people put on bagels. At breakfast. So I would argue that this recipe is maybe 75% breakfast, 25% dessert.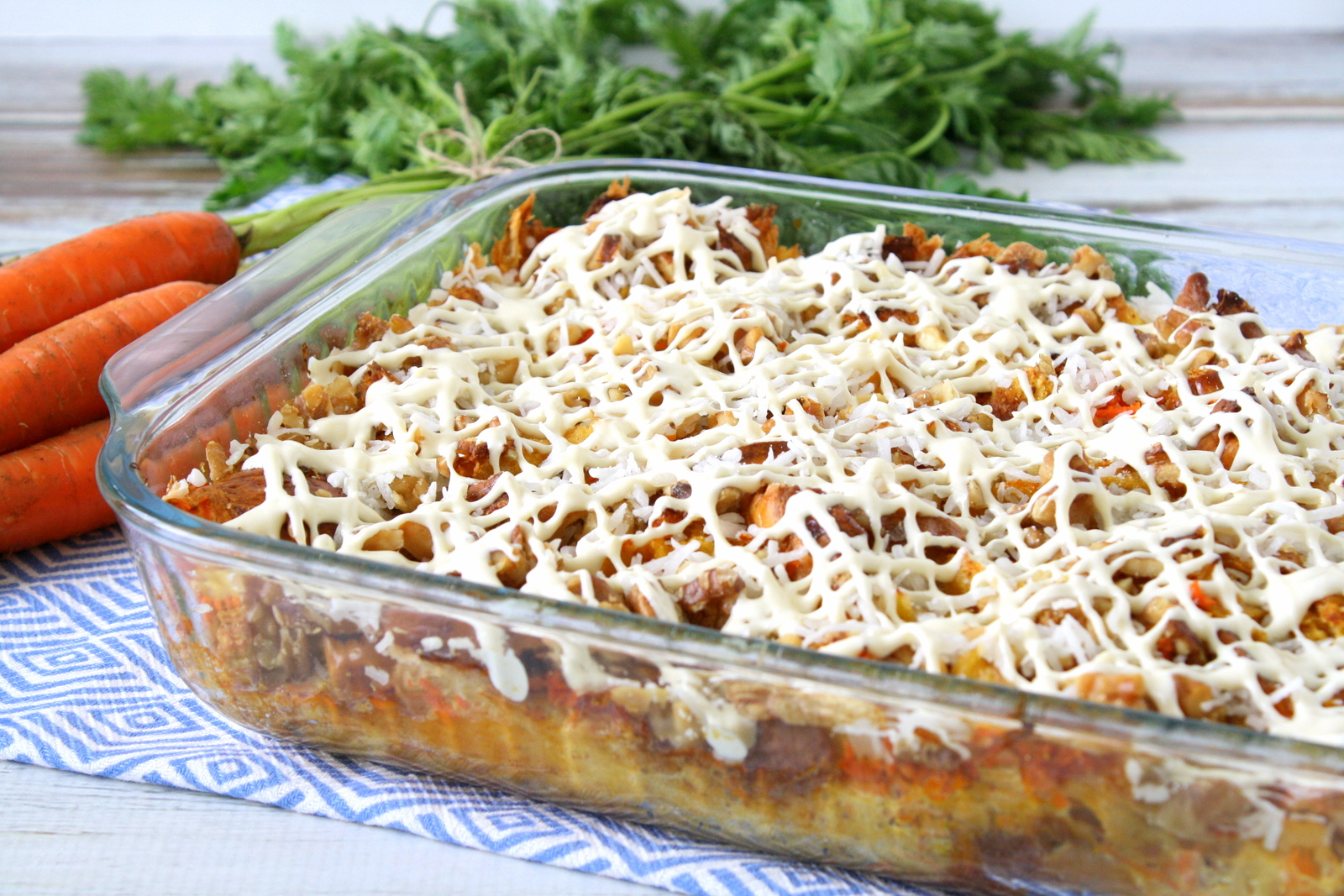 However we categorize it, this mango carrot cake French toast casserole is undeniably tasty! I've pretty much been obsessing non-stop over French toast casserole ever since I made the cherry pie version last month, and I've brainstormed so many more varieties to try out that I may have to change my blog name to Put on Your French Toast Casserole Pants. It doesn't really have the same ring to it, though, you know? Anyway, this version was inspired by the very first cake recipe I shared, which is still one of my all-time favorite cakes: mango carrot cake!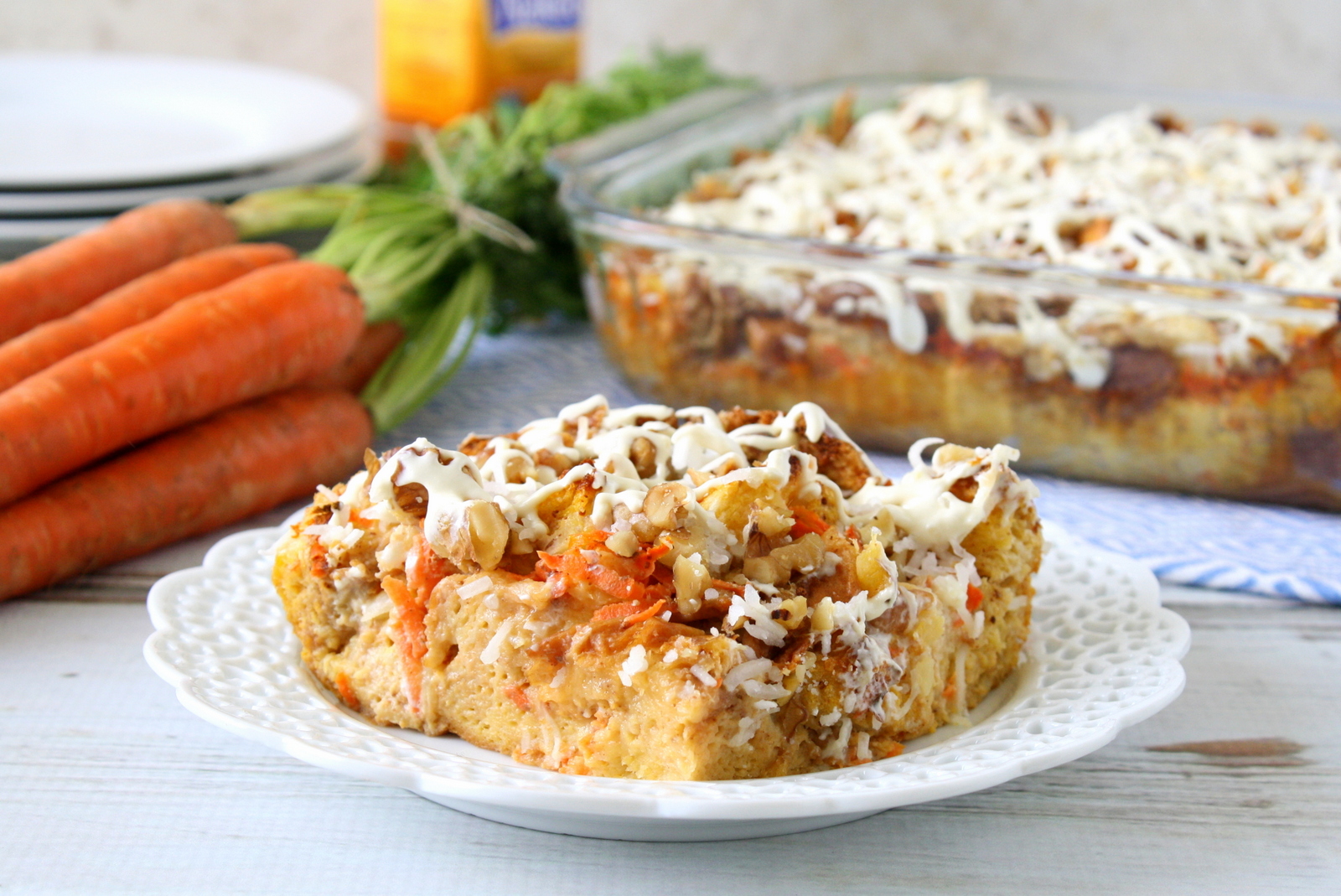 In this breakfast adaptation, the mango juice permeates the challah so that you get a taste of tropical paradise in every bite. The walnuts and coconut on top add some extra texture and visual pizzazz, and then of course, there's the sweet cream cheese glaze. The amounts as listed yielded a bit more glaze than I ended up putting on the casserole, so if you're looking to make this a little healthier, you could easily half the glaze recipe. Definitely don't skip it entirely, though…I mean, just look how pretty it is!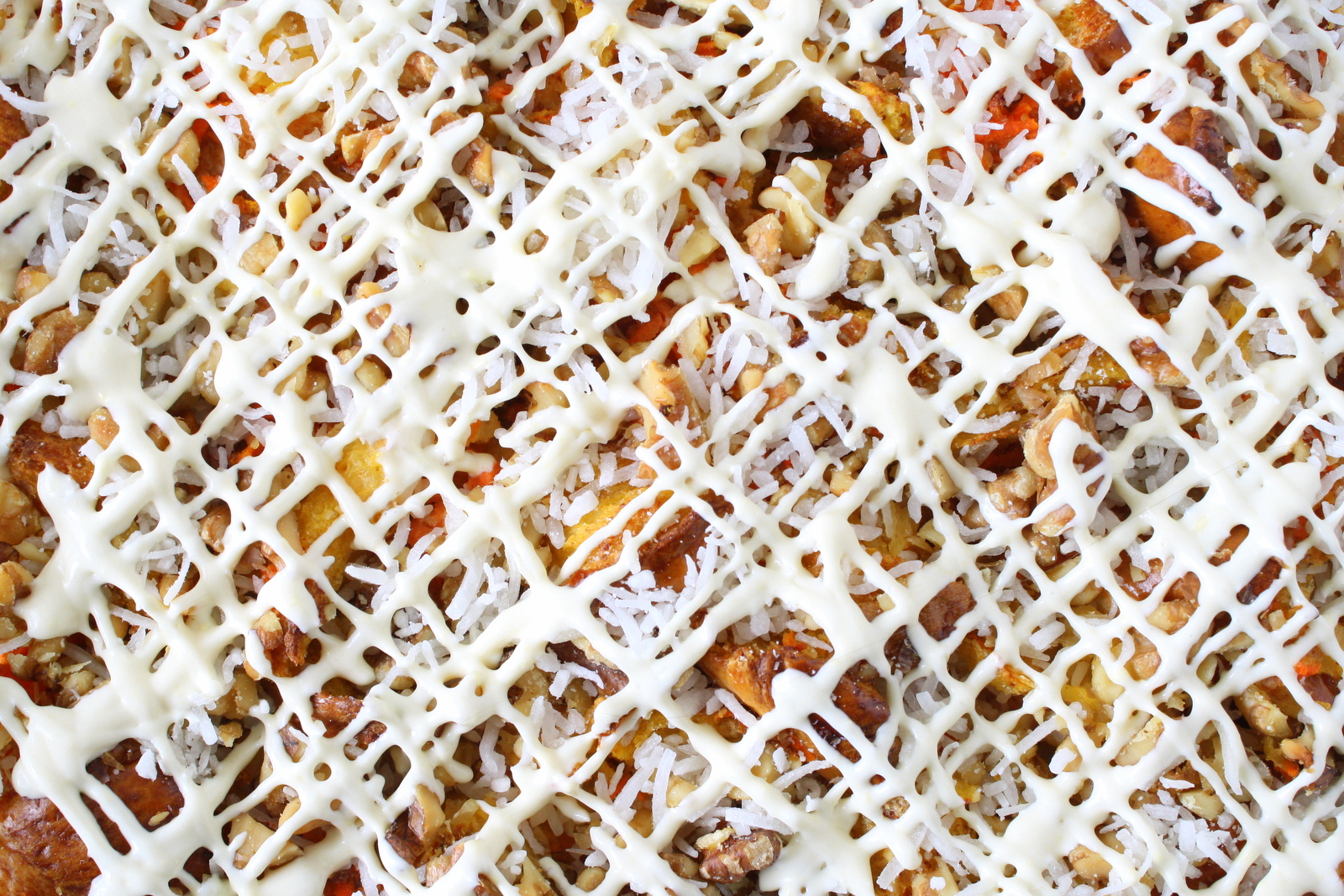 We're only about a week out from the official start of spring! What springtime recipes are you most looking forward to making? Also, in your opinion, what separates dessert from breakfast…or are they sometimes interchangeable? I'm curious to know!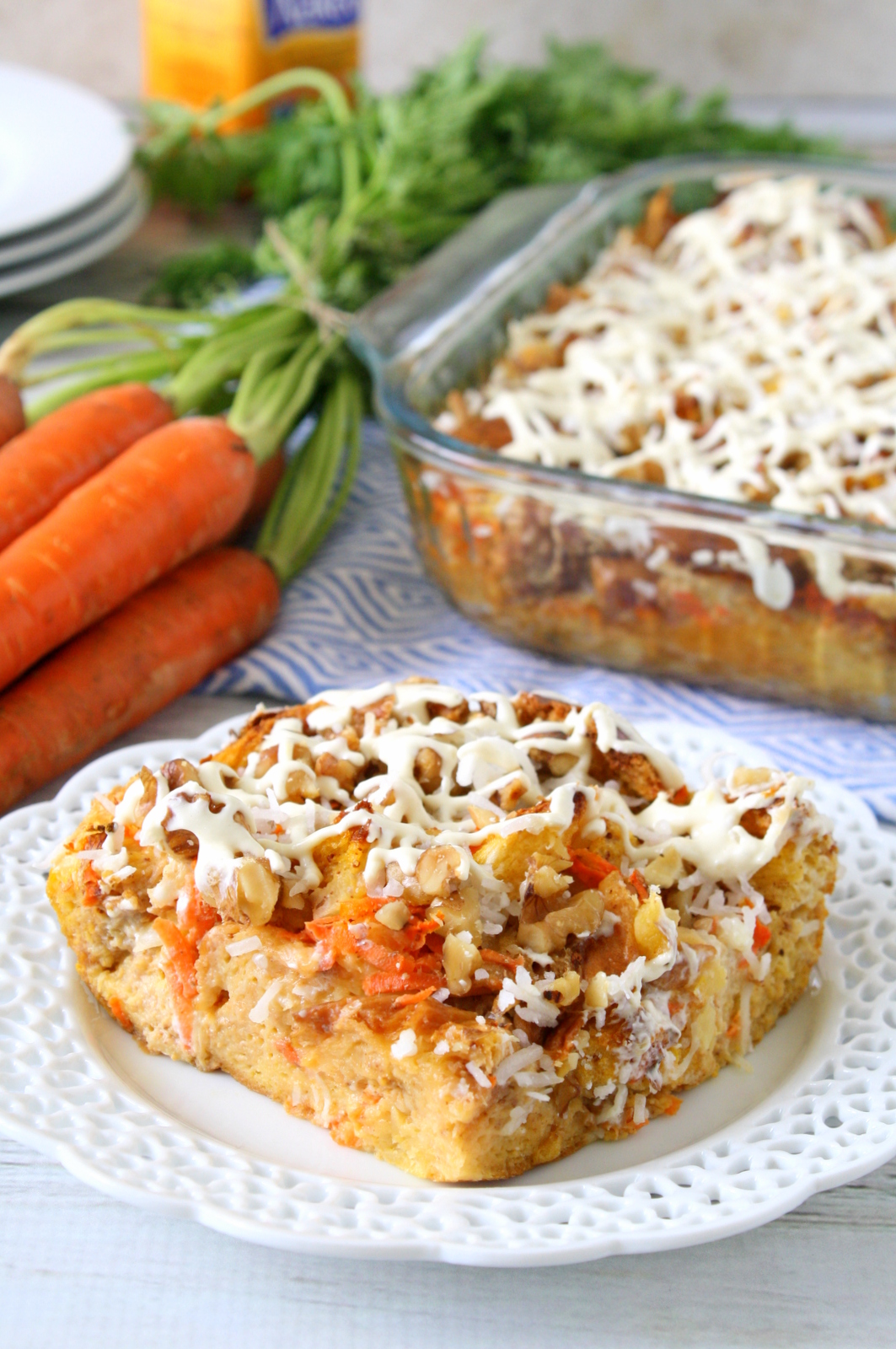 The Wednesday Showcase
,
Foodie FriDIY
,
Fiesta Friday
, and
Recipe of the Week
.