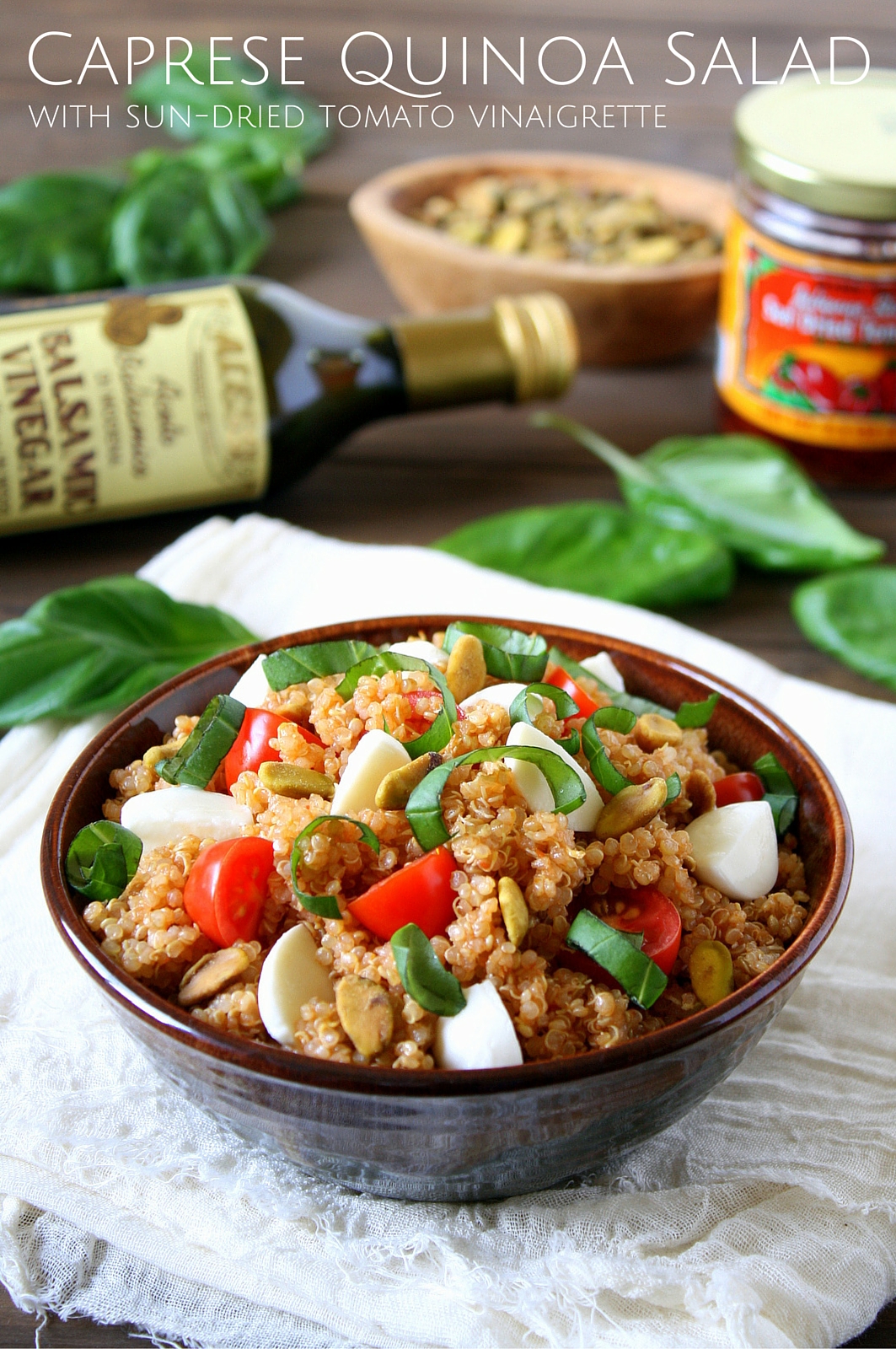 This past week, the boyfriend and I have been visiting his family in Arizona, where the temperatures have been akin to what Michigan experiences during the summer, but without the attendant humidity. Even though we had a mercifully moderate winter (after one winter with record-setting amounts of snow and another winter with record-setting cold), I'm already looking forward to warmer weather, and this caprese quinoa salad is a testament to that!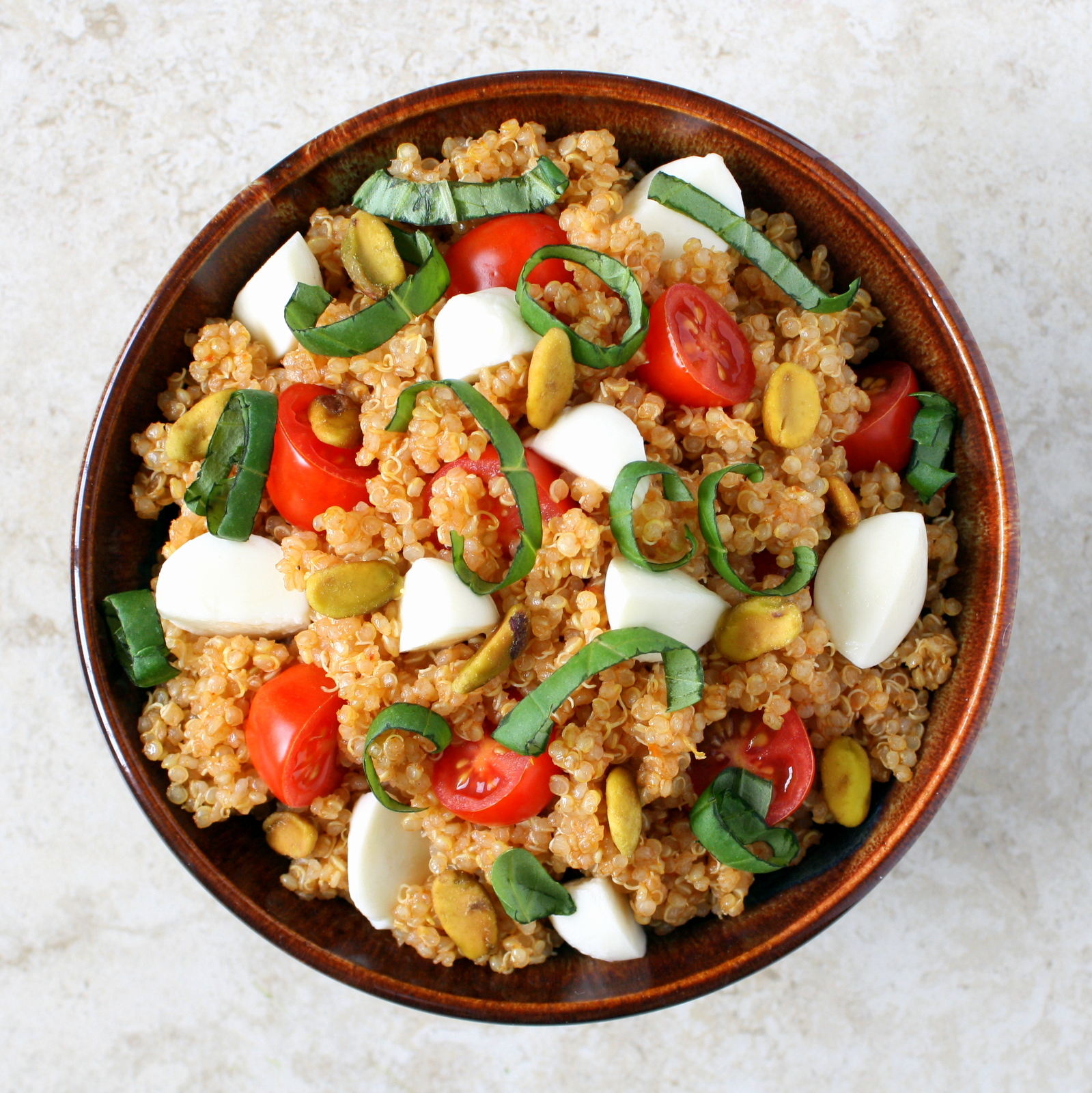 Quick and easy to throw together, this caprese quinoa salad feels like the epitome of summertime cuisine, yet it's a dish we can enjoy any time of year, since it can be served at any temperature and doesn't rely on ingredients that are only available in the summer. Made with two types of vinegar (red wine and balsamic), the sun-dried tomato vinaigrette adds an acidic element that complements the sweet tomatoes and creamy mozzarella. If you can, I recommend making the salad ahead of time, so that the quinoa can fully absorb the vinaigrette and the flavors can mingle—although it's still quite delightful if you serve it right away! And of course, since I'm all about tons of texture, I sprinkled some pistachios on top for added crunch.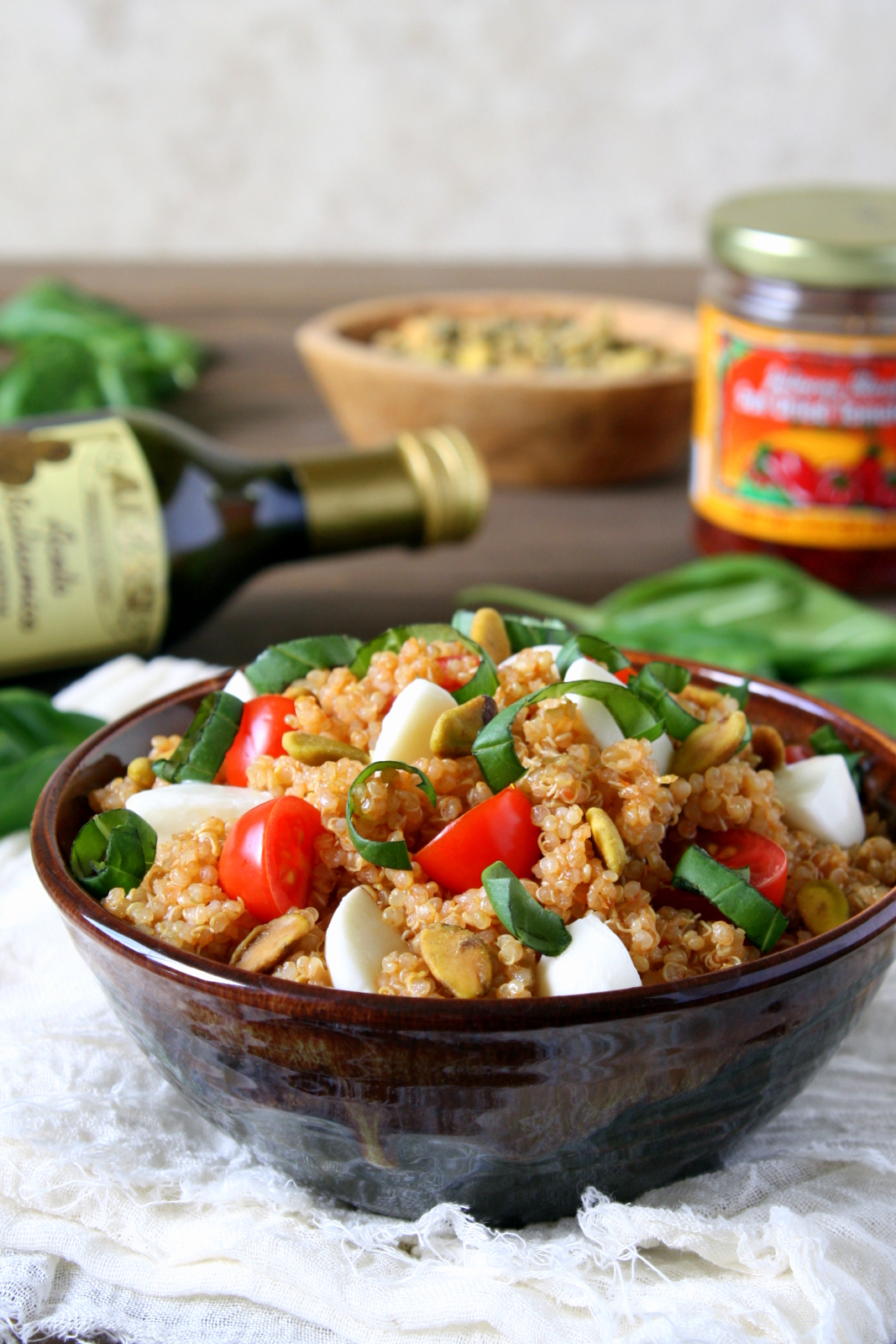 This caprese quinoa salad can act as a side dish or a light entrée; to bulk it up as an entrée, I might add some shredded chicken and/or chickpeas. Well-suited for anything from a desk lunch or afternoon snack to a baby shower or a barbecue, this dish is incredibly versatile—even if you're cooking for people with dietary restrictions, since it's vegetarian and gluten-free!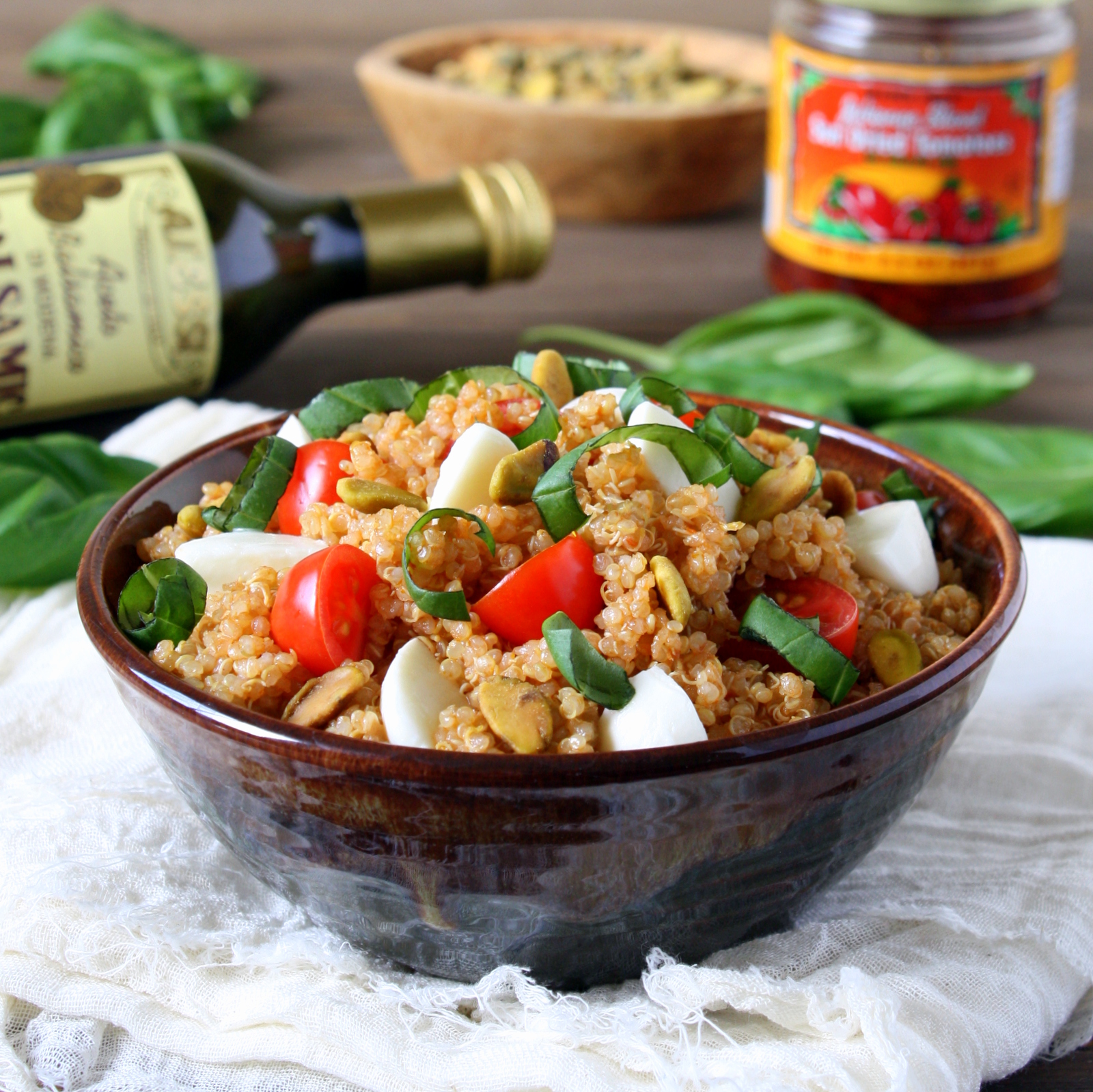 A word to the wise about the vinaigrette: don't be heavy-handed with the raw garlic, since a little bit goes a long way! If you're not a fan of raw garlic but you still want some garlic flavor, you could toast or sauté it before adding it to the vinaigrette.
The Wednesday Showcase
,
Foodie FriDIY
,
Fiesta Friday
, and
Recipe of the Week
.