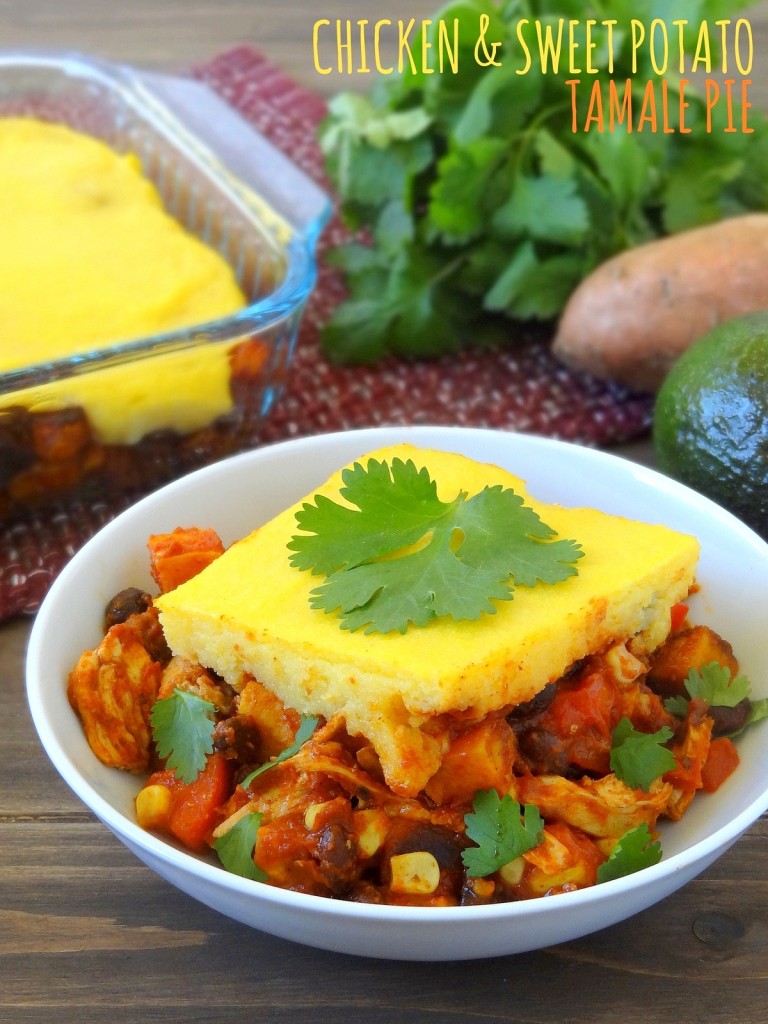 I hope I'm not alone in being completely taken by surprise at how quickly Thanksgiving arrived this year! Just over a week ago, the boyfriend and I were in Puerto Rico, and since it was my first real vacation in over five years (and certainly the first since starting grad school), I'd forgotten/not realized how many things there are to take care of both before and after a trip…and now all of a sudden, Thanksgiving is upon us! As well as at least half a foot of snow. We're definitely not in Puerto Rico anymore…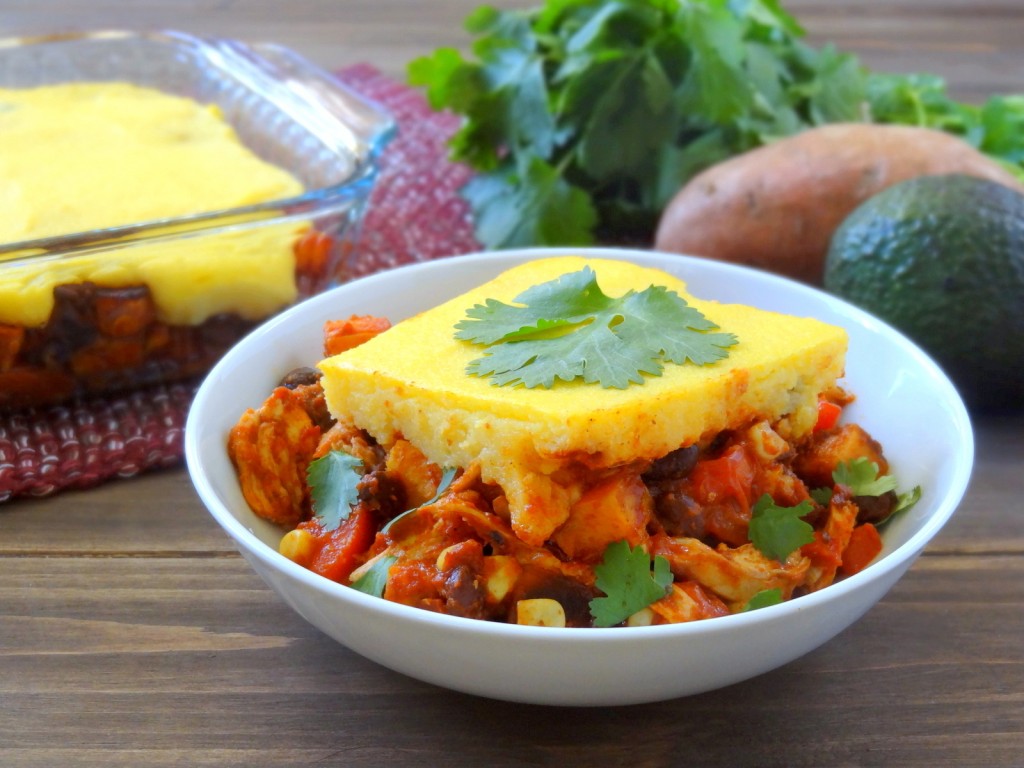 I'm not hosting Thanksgiving dinner this year, which leaves me free to think about other things…like this chicken and sweet potato tamale pie. In a way, though, I'm still thinking about Thanksgiving, because this tamale pie would be the *perfect* way to use up a bunch of leftover turkey and sweet potatoes, if you need a change of pace from turkey sandwiches and such.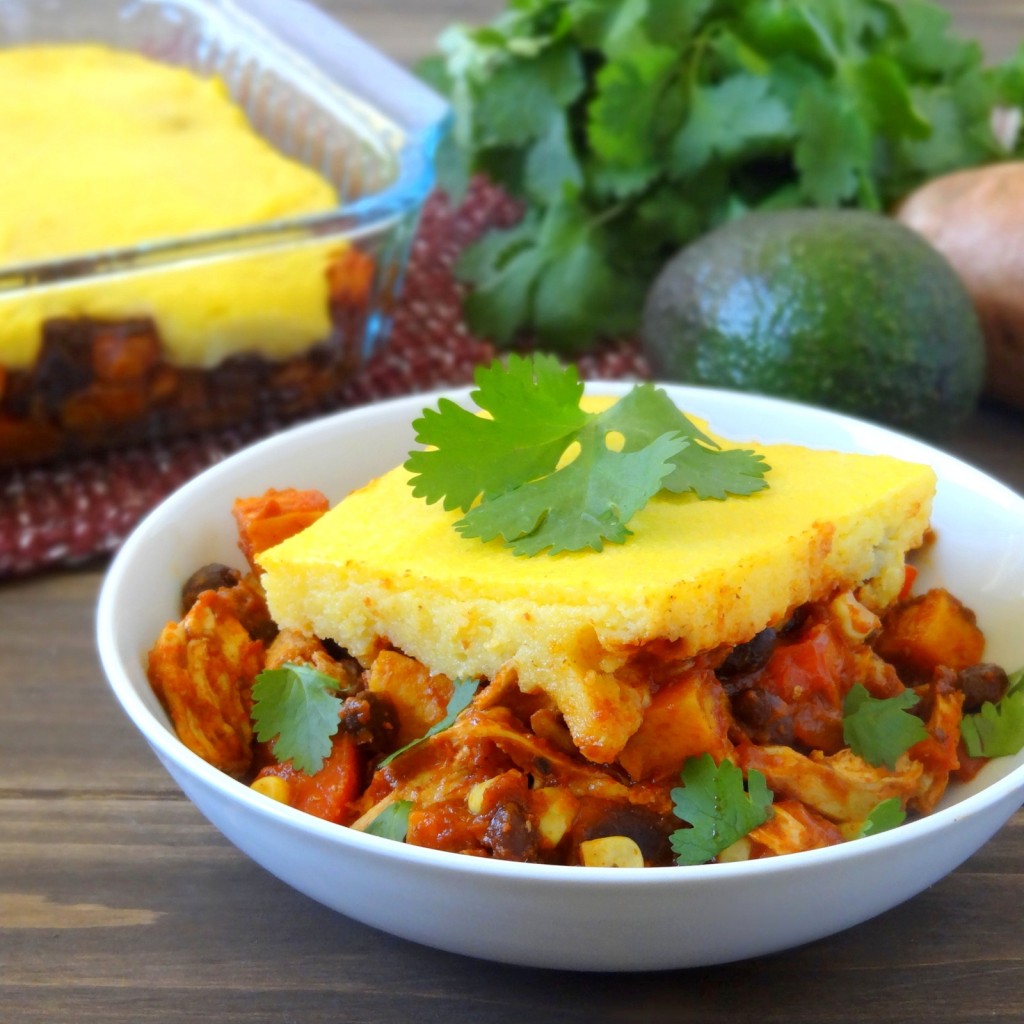 Shredded chicken (or turkey, as the case may be) and roasted sweet potatoes make up the filling of this tamale pie, along with red peppers, black beans, tomatoes, and corn, and on top of all this southwestern goodness sits a layer of creamy, cheesy polenta.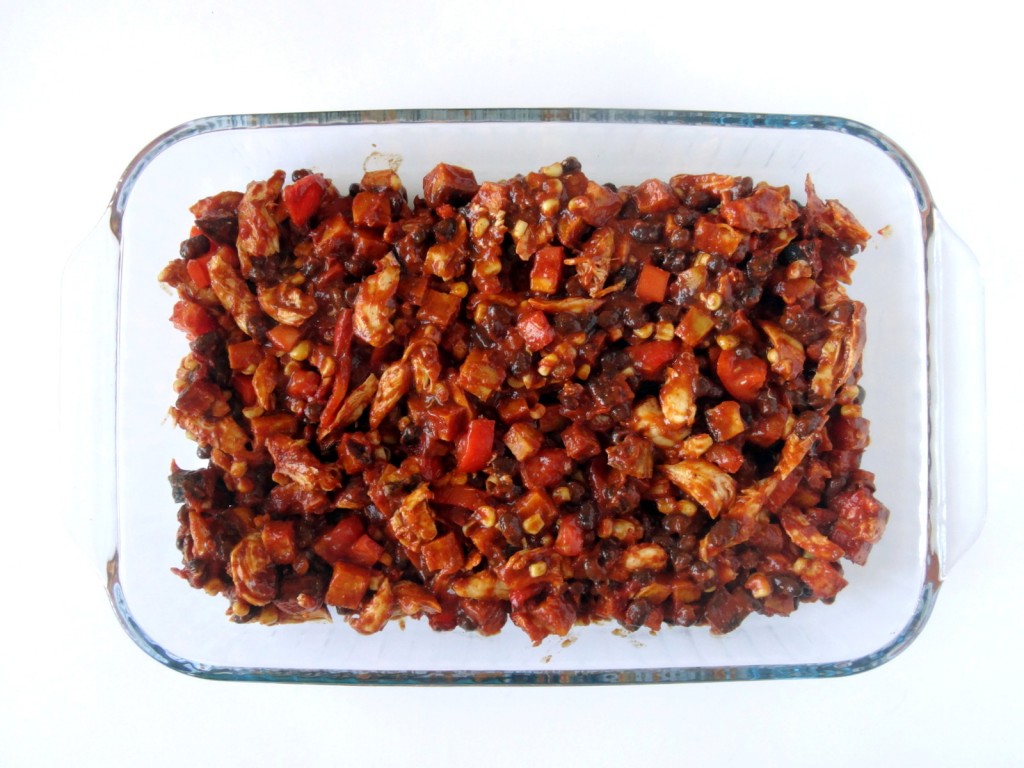 Far easier to make than actual tamales (although I've got a great recipe if you are so inclined!), this chicken and sweet potato tamale pie has quickly become one of our favorites: it's comforting, hearty, and will serve you well in the chilly months to come!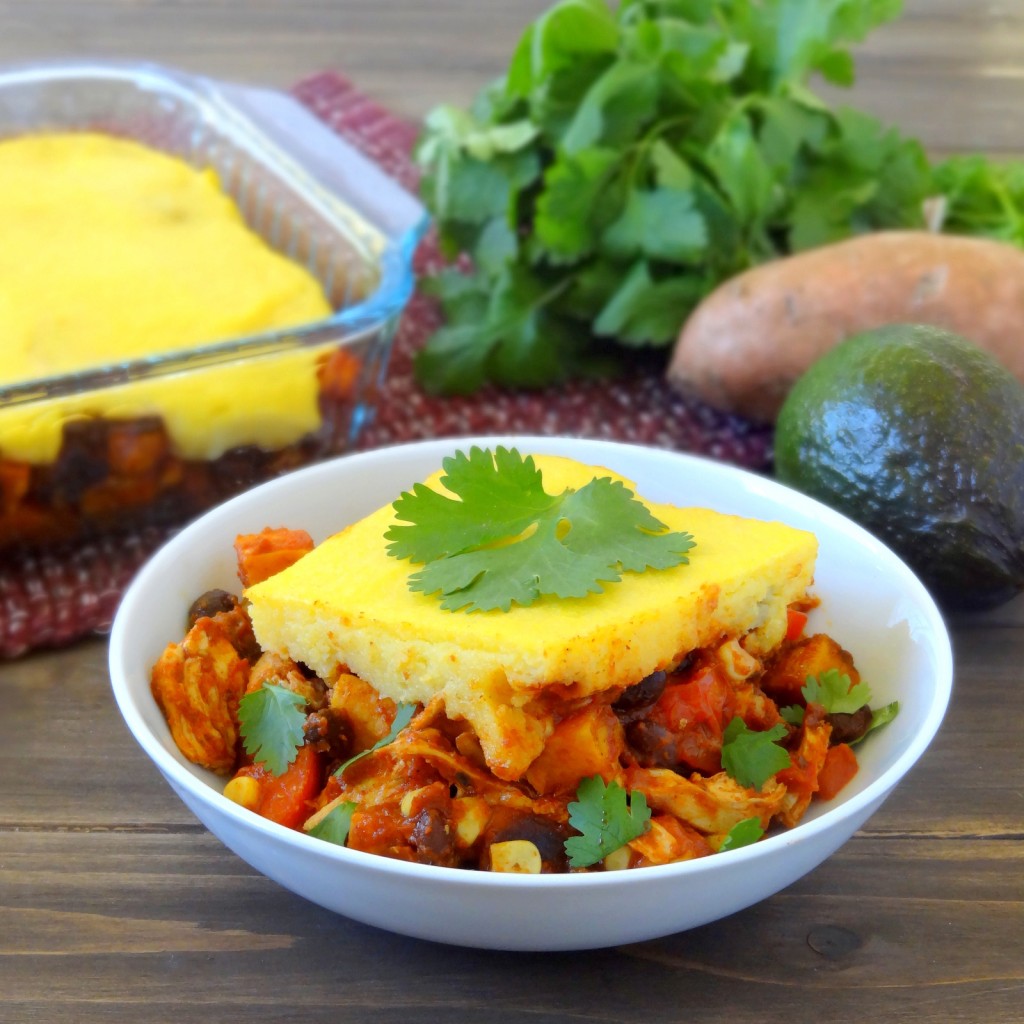 Happy Thanksgiving! Be sure to wear your stretchy pants 😉
In case you're still deciding on a menu for Turkey Day, here are a few of my suggestions:
Sides
Cranberry sweet potato couscous (or quinoa)
Green bean casserole (lactose-free)
Sweet potato and apple stuffing
Desserts
Apple maple pecan cheesecake bars
Chocolate pumpkin swirl bread
Cranberry apple crisp
Cranberry orange white chocolate cheesecake