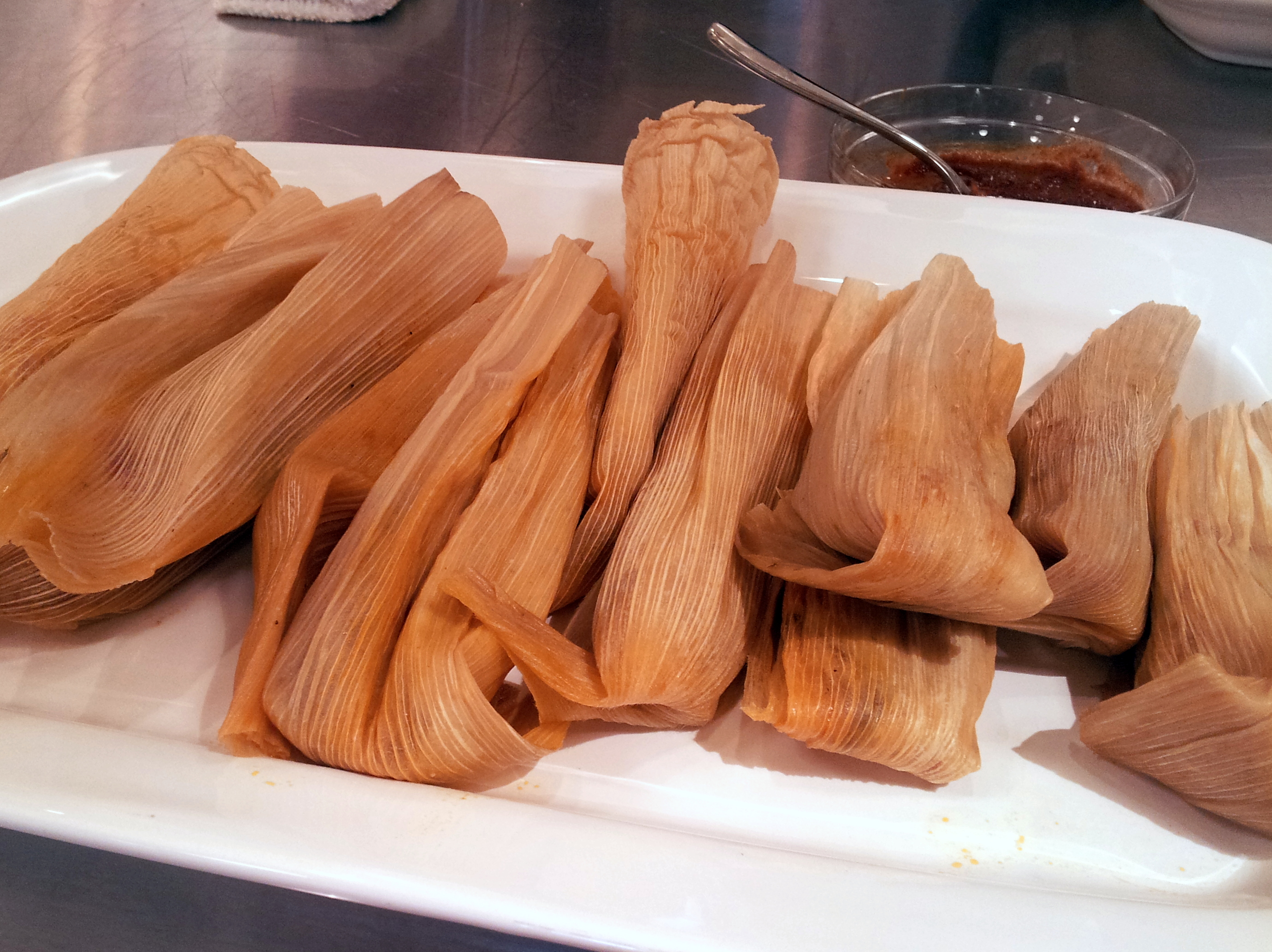 We recently took another cooking class – a tamale workshop at Sur La Table! It was a lot of fun (and the food was phenomenal!), but I had no idea how long it takes to make tamales. It's definitely more of an activity to be shared and enjoyed with other people, rather than just a recipe to make for a meal. Because of the two-hour class schedule, the instructor had done a few of the steps ahead of time, so we didn't prepare the pork ourselves and we used masa preparada rather than mixing it from scratch or from masa harina (dry masa). You should be able to buy masa preparada (as well as cornhusks and dried guajillo chiles) at Mexican grocery stores, and in some regular grocery stores as well.
I'm hoping to make these again over the holidays with my family. Having tamales on holidays (such as Christmas) is a tradition in Mexico, and familes often gather to make them together. My family neither lives in nor is from Mexico (although my high school Spanish teacher thought so), but we've been scarfing down tamales from Trader Joe's for at least a decade, so it's probably about time to practice making them in case Trader Joe's ever discontinues theirs. Plus, it's a nice, hands-on activity to do together while catching up. This recipe makes quite a few tamales, so it's great for a crowd. You can refrigerate or freeze leftovers, but they're definitely best when served fresh. Feliz Navidad!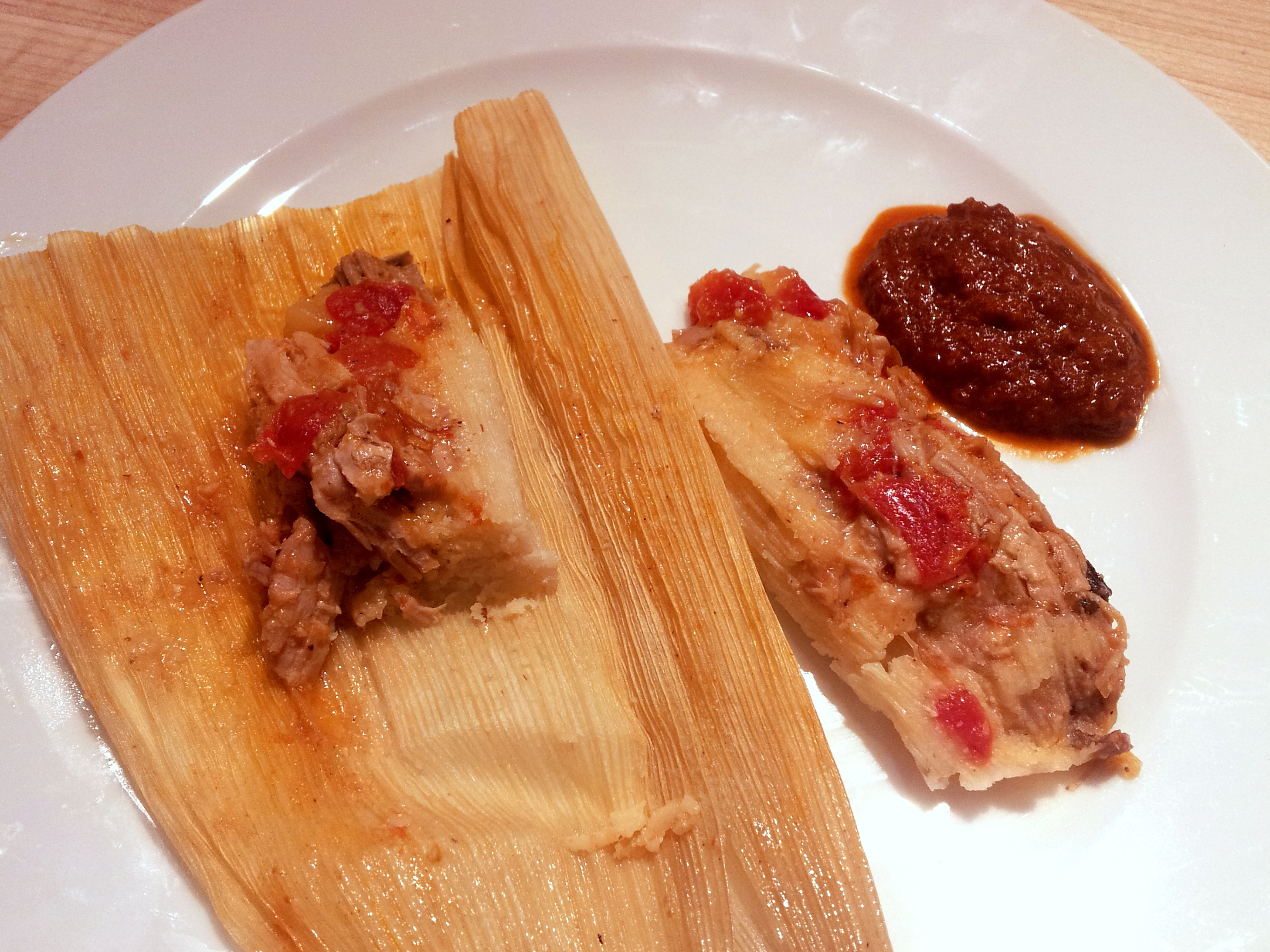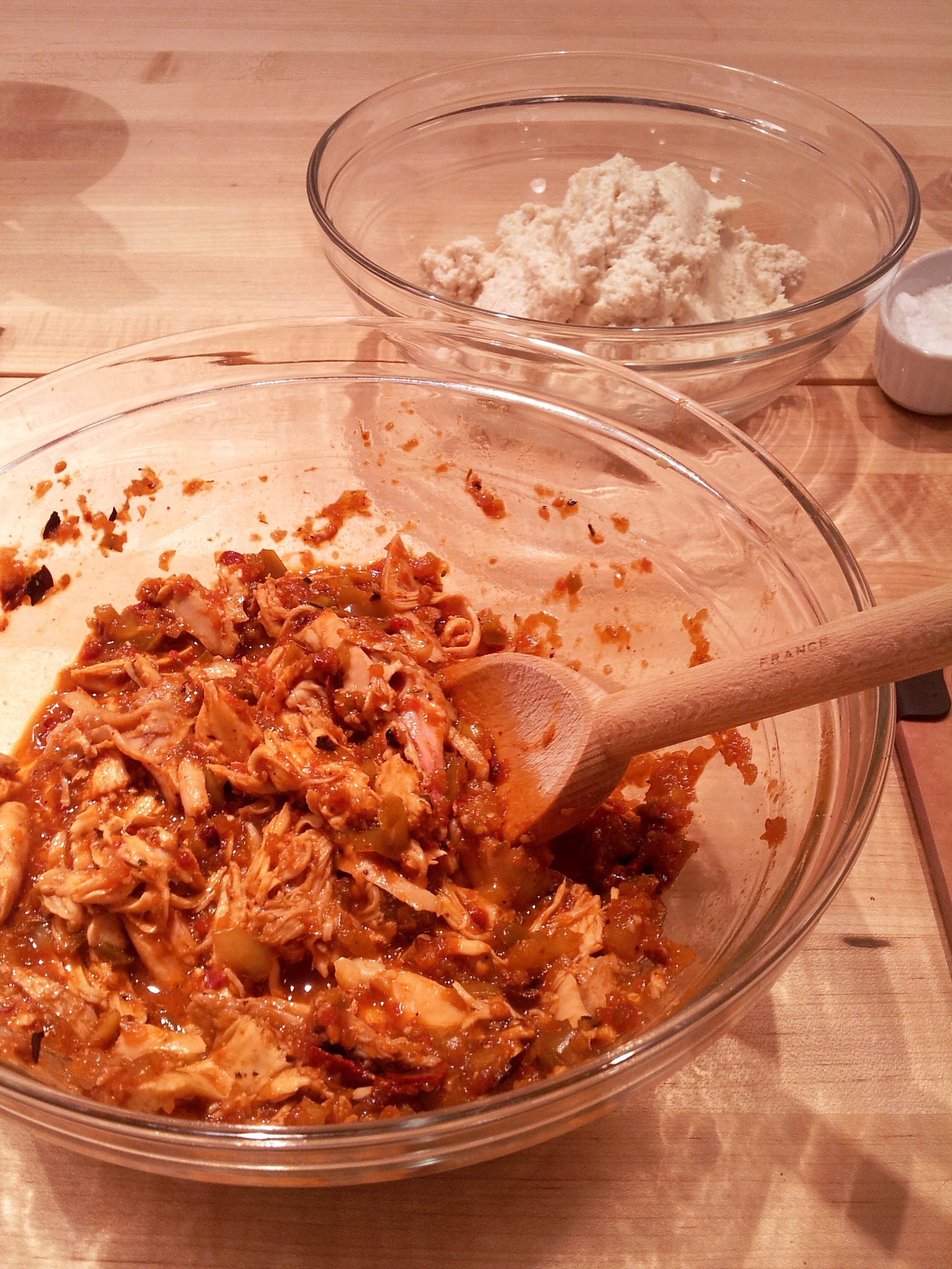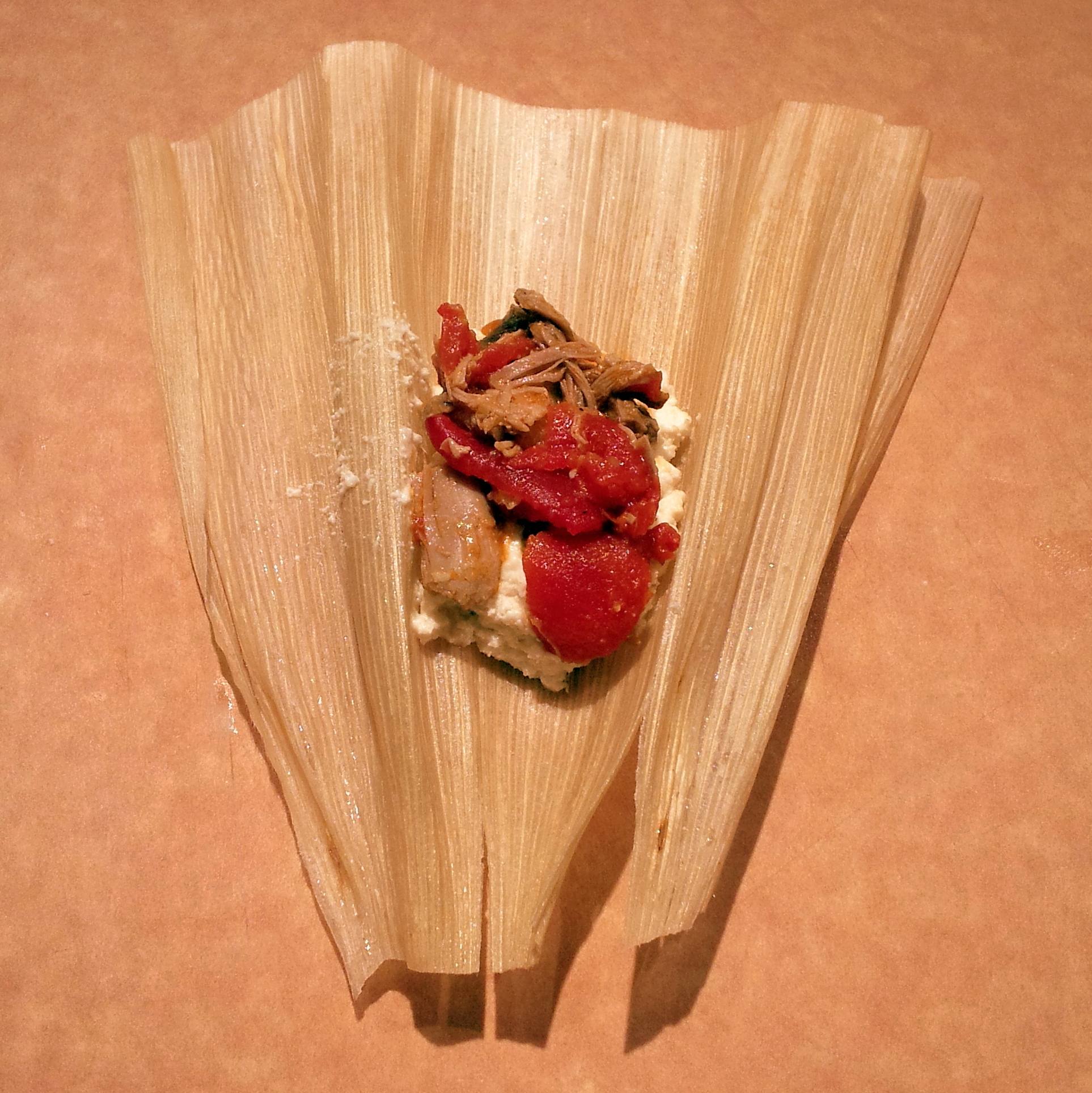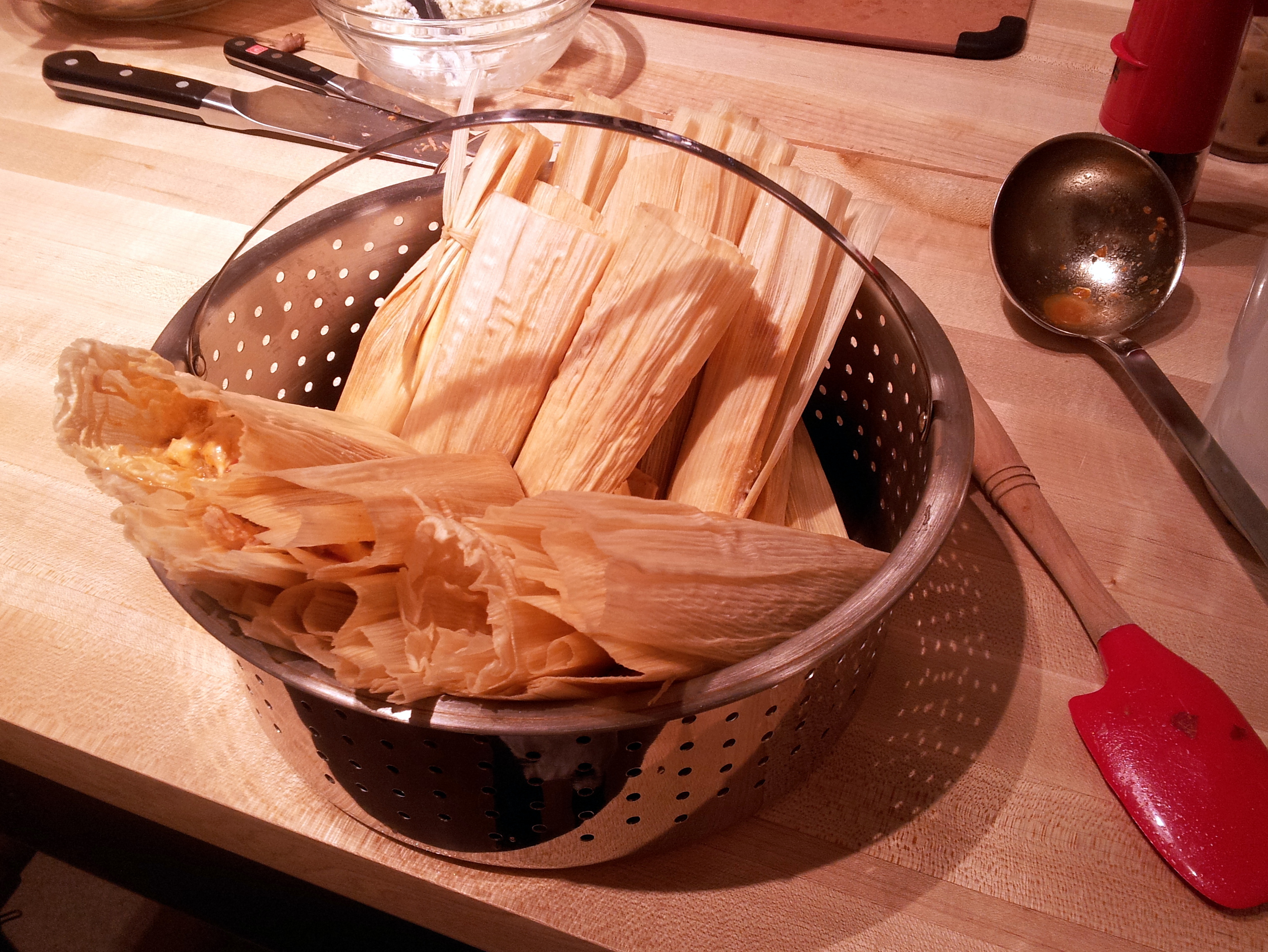 Edit: Here are some notes from when my family and I made these over the holidays.