Today, I'm excited to share with you a recipe that has quickly become a favorite in my household: chicken pot pie with biscuits! It may not be the fanciest dish ever, but its unassuming, wholesome combination of ingredients—chicken, carrots, celery, onions, peas, and corn—makes it one of the best recipes to help you unwind and relax at the end of a long and cold winter day. It's pure comfort food, like a big bear hug in a bowl. Or, you know, on a plate, as the case may be.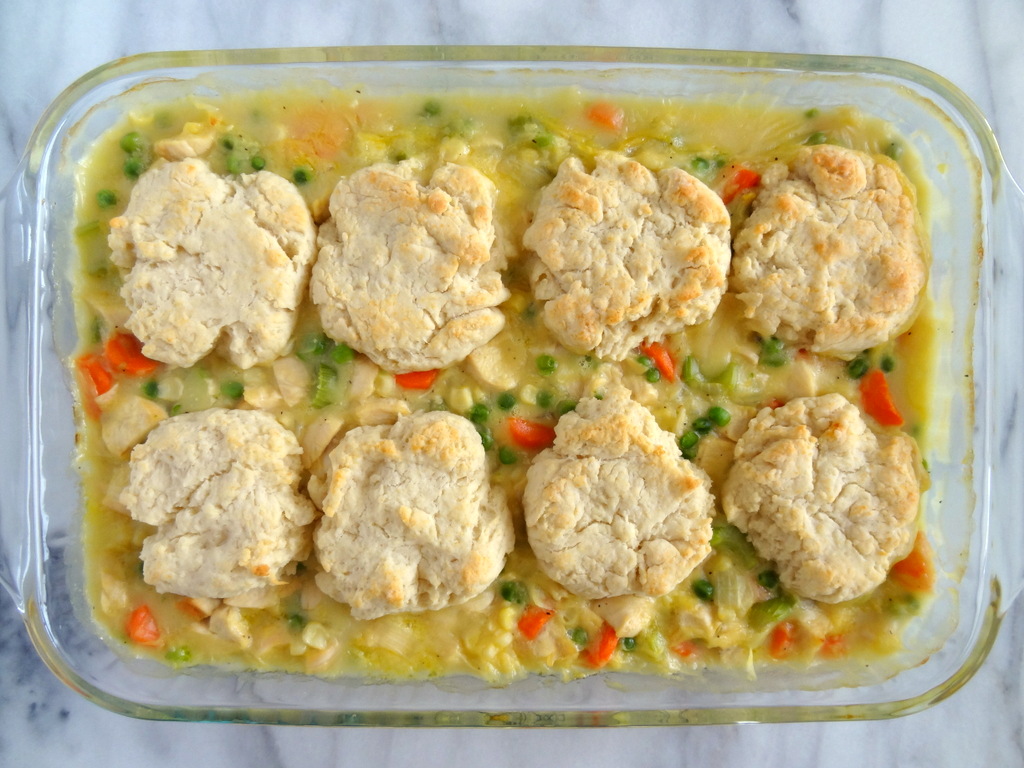 I chose a biscuit topping rather than a traditional pie crust because I wanted something carb-y that I could really bite into. I love dessert pies as much as the next person (exhibits A and B), but in the case of a savory pie for an entrée, I feel like I have to eat a ton of crust to meet my (mostly mental) carb quota. It's just so thin, you know? Anyway, the practical upside of incorporating biscuits instead of pie crust is that the biscuit dough comes together in 2 minutes or less – it doesn't get easier than that! And these biscuits are downright dreamy – they're simultaneously fluffy and filling and they nearly melt in your mouth.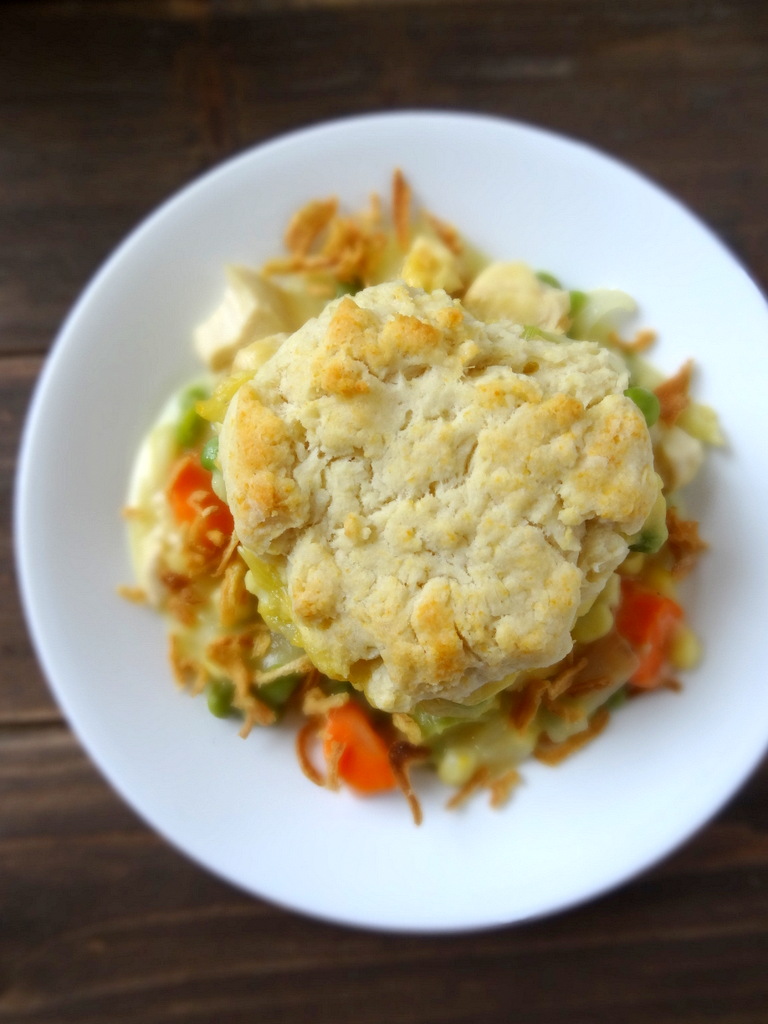 The first time I made this, I didn't quite have the amount of chicken broth right and the end product was still rather soupy. I think the biscuits absorbed some of the excess liquid overnight, though, so the leftovers on the second day had the consistency I was originally aiming for. With the amount of chicken broth reduced (to the 3 cups listed in the recipe), the filling of the pot pie has a perfect stew-like consistency – slightly runny but nothing that the biscuits can't handle and mop up! As for the leftovers (if you have any!), you may want to stir in a little extra chicken broth before reheating.
So, to sum up, this chicken pot pie with biscuits is:
1. Easy to make
2. Total comfort food (but still healthy!)
3. All around fan-freaking-tastic.
I even caught the boyfriend going at the empty casserole dish with his spoon after dinner, just to make sure not a single bit went to waste. Now that's a sure sign of a new favorite dish.