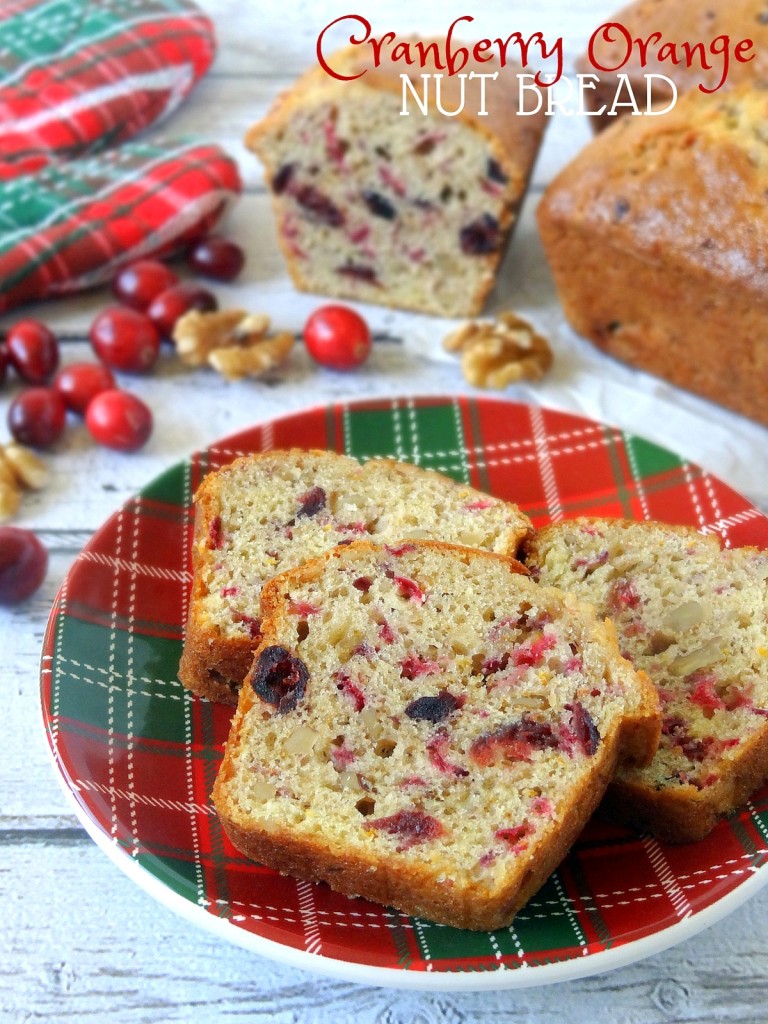 Now that Thanksgiving is over, who else is ready to never cook again?! Okay, okay, I would miss being in the kitchen if I never set foot in it again, but I could certainly use a few days off right about now. To accommodate various schedules, we had Thanksgiving dinner with two different groups on two separate days this past weekend; with contributing several dishes to each dinner, whipping up cookies for the Great Food Blogger Cookie Swap, baking this cranberry orange nut bread for the blog, and throwing together some miniature pumpkin turkey meatloaves for Phoebe (more on that in a minute), I spent what felt like approximately 90% of my waking hours over the last four days in the kitchen.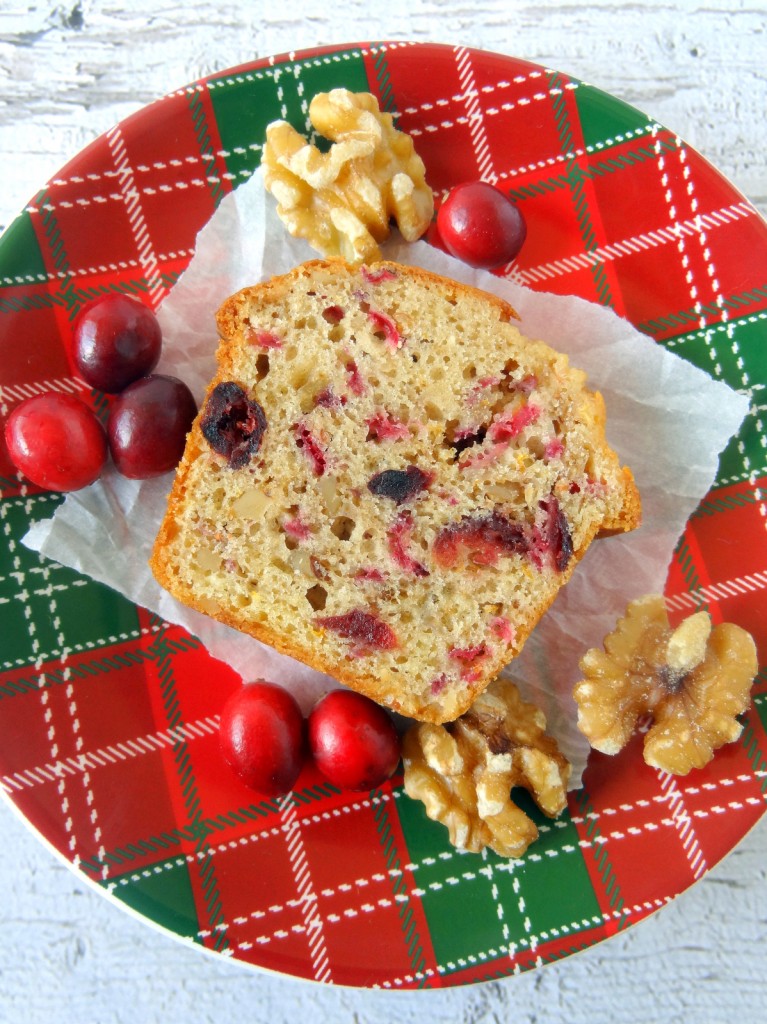 You may be wondering: why did I bother making meatloaf for my dog when there was so much else going on? Understandably so. Well, Phoebe's third birthday is coming up in a few days and I was already planning to make her something special, but on Saturday morning, an encounter with another dog went awry and Phoebe emerged with a bite wound under her eye that required a couple of stitches. I felt so bad for her—she was a real trooper at the vet's office, which, incidentally, was where I spent the other 10% of my waking hours—walking around with a cone and a big swollen lump on her face that I decided she needed a little something to brighten her day, so meatloaf it was. The only problem is that now I feel like I ought to make something in addition on her actual birthday. Any suggestions? #dogownerproblems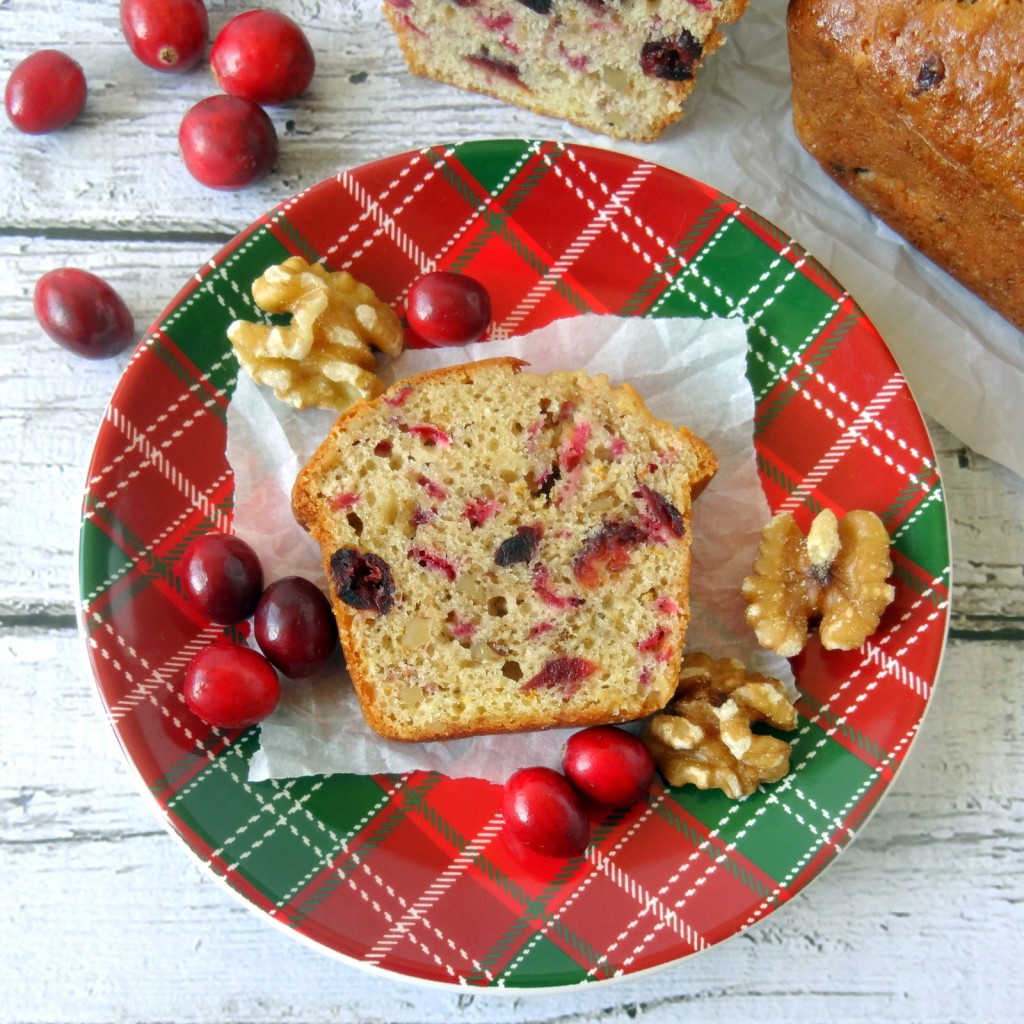 So anyway, let's talk about this cranberry orange nut bread. This is a recipe my mom has been making for several years, but it wasn't until I made it myself that I realized that not only is it delicious, it's also pretty healthy! Packed with both dried and fresh cranberries (antioxidants, woohoo!) and flecked with chopped walnuts, this bread has only two tablespoons of shortening (or butter, if you so choose) and no oil whatsoever! I even called my mom to make sure that she hadn't made an omission when she typed up the recipe, because I couldn't believe my eyes. I've always loved this bread, but now that I know what's in it, I think I may love it even more! I've labeled this as a breakfast food since that's what it feels like to me, but there's no reason you couldn't also offer it up as a healthier dessert option this holiday season.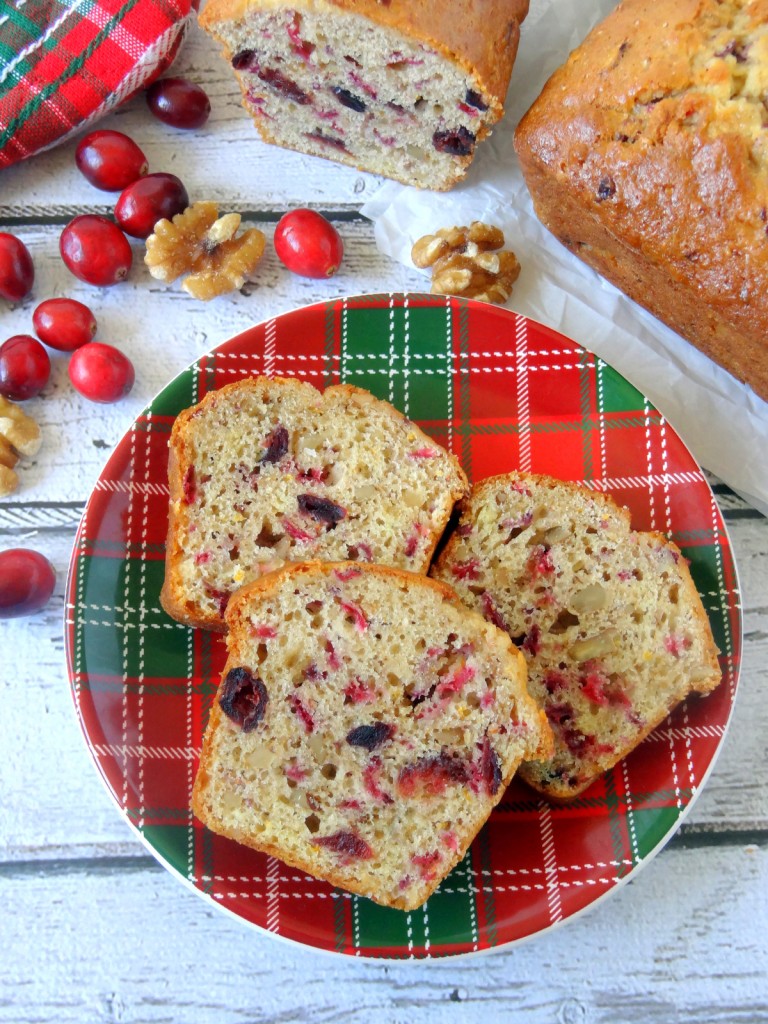 Speaking of holidays…have you begun decking the halls and making merry? I haven't yet put up many decorations, but I did start playing Christmas music as soon as I woke up on the day after Thanksgiving, as I do every year. What are your favorite holiday albums? I'd love to hear!