Green bean casserole! While this recipe evokes associations with Thanksgiving for many people, my immediate family has never relegated it to a holiday side dish. We've never included it on our Thanksgiving dinner menu, nor have we actually eaten it as a side dish. Maybe we're just weird? Green bean casserole was always one of my favorites as a child. In fact, it was a birthday tradition in our house that my mom would make whatever dinner the birthday boy or girl requested, and this was my choice more often than not. Imagine my surprise (and delight) when I got older and realized how easy it is to make! This was one of about three recipes I knew how to make reliably when I moved into my first apartment in college, so for the first year (until I took a genuine interest in expanding my repertoire) I ate a lot of green bean casserole. A lot. Luckily, I never got tired of it.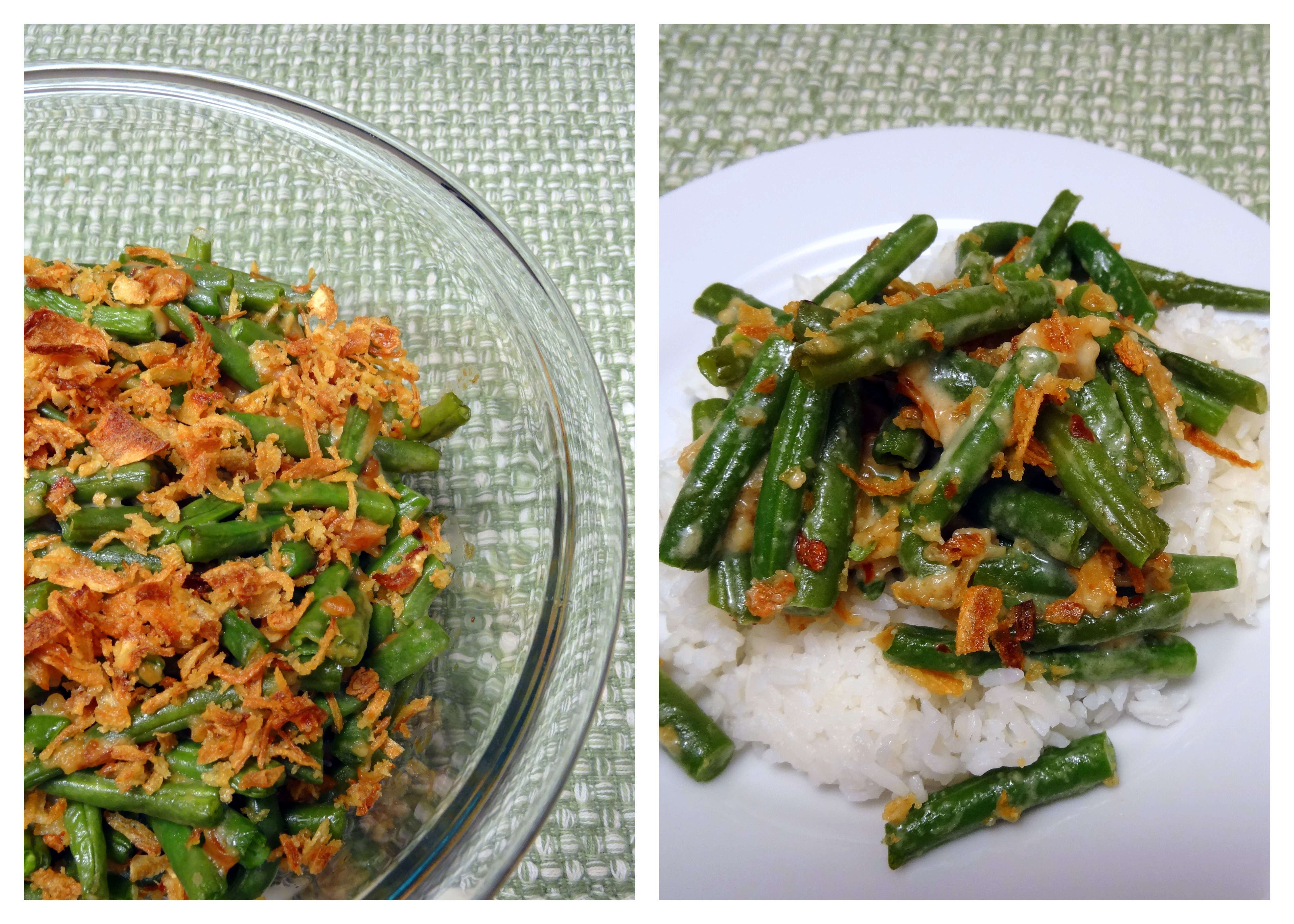 This version is a little different from the traditional recipe in that it uses a milk-based roux instead of cream of mushroom soup. This way, you can easily use lactose-free milk if you choose, and hence the title "Milkless Monday". Now I realize that this a bit misleading, since lactose-free milk is still milk, but "Lactose-free Monday" just didn't have the same ring to it. Plus, in my experience, most people who say they can't have dairy say so because they are lactose intolerant rather than being allergic to milk. If you do have a milk allergy, obviously you'll want to steer clear of this recipe, although I will certainly post some truly milkless recipes for upcoming Mondays.
My family always serves green bean casserole over rice to help make it into a more complete meal. We also pair it with some form of protein—chicken patties when I was younger and then baked chicken once we started trying to cut out more processed foods.