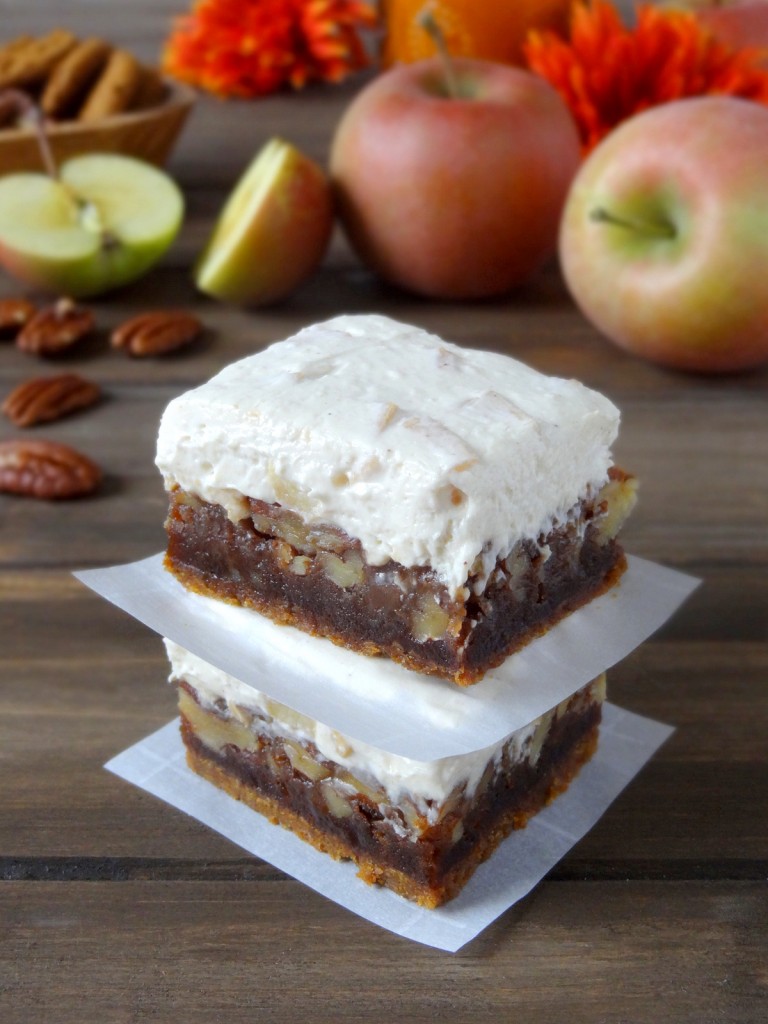 Today, I'm excited to share with you one of the most quintessentially fall recipes I have ever created. It's got apples. It's got maple syrup. It's got pecans. It's got gingersnaps. It does not have pumpkin, but there are more pumpkin recipes in the works, so worry not! I've been planning out the details of these apple maple pecan cheesecake bars ever since our trip to the apple orchard a few weeks ago, and they are everything I imagined they would be and more—your taste buds won't be disappointed, I promise!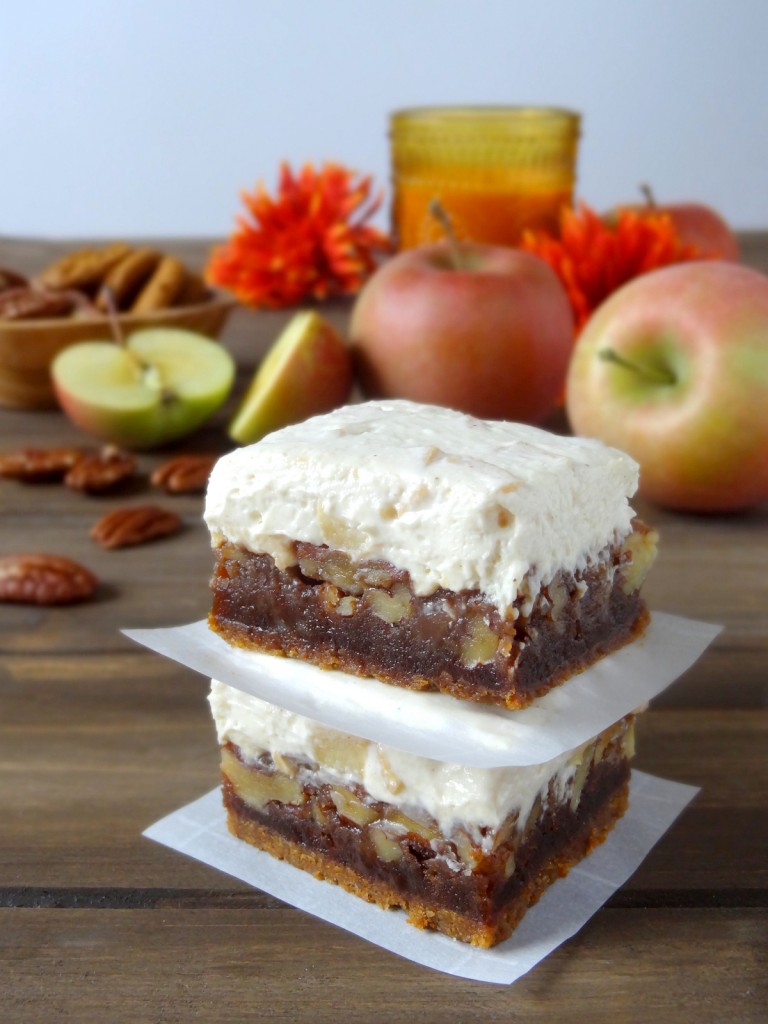 We went out to dinner directly before I made these bars, and armed with the knowledge that there was luscious, decadent cheesecake in my near future, I became one of those people. You know, the ones who substitute broccoli in place of French fries. On National Potato Day, no less.
It was so worth it.
These apple maple pecan cheesecake bars are a bit time-consuming—I won't lie—but there's nothing very complicated about any given step. First, you crush up some gingersnaps and make a crust, which goes into the oven for a few minutes. Next, you cook up a mixture of pecans and maple syrup and pour that on top of the gingersnap crust, and it goes back into the oven for a bit longer. Then, once the maple pecan layer has cooled, you sauté a bit of diced apple and whip up some no-bake cheesecake (which, by the way, is like heaven in a bowl), spread the cheesecake into an even layer on top of the pecans, pop the whole thing into the fridge, and you're done!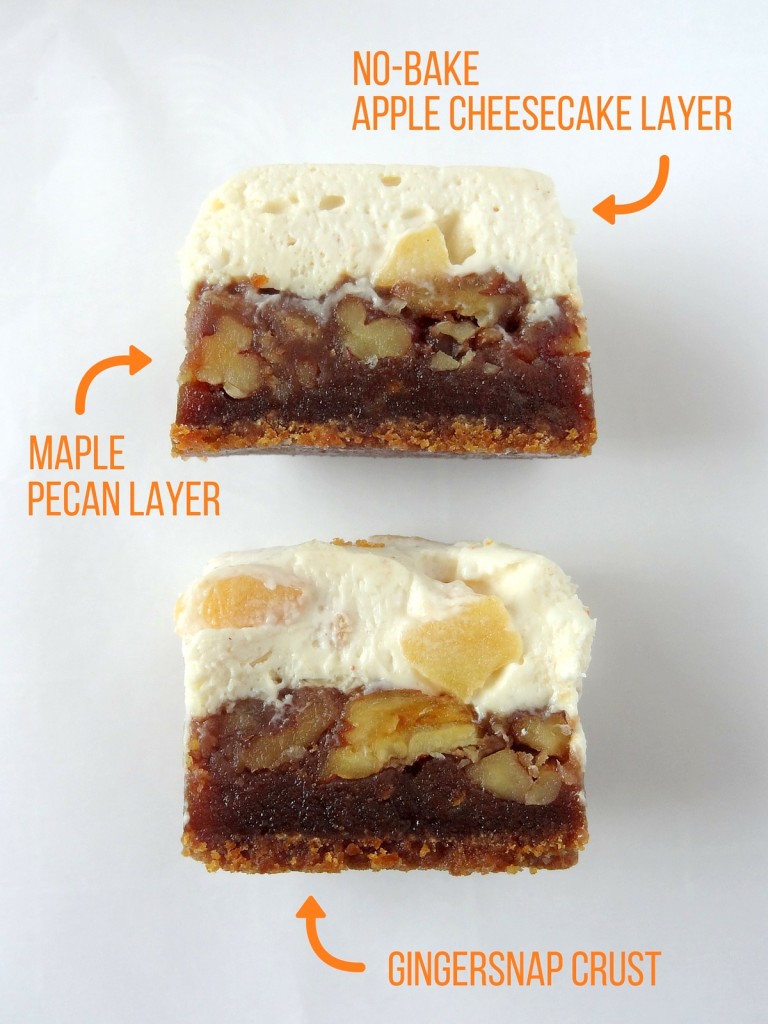 See? Nothing too fancy. Once they're chilled and cut into bars, however, they look pretty fancy, if I do say so myself!
And now I have a very important question for you: how do you pronounce the word "pecan"? Do you say pee-KAHN, pick-AHN, PEE-can, or PEE-kahn? According to a geographic study, as a native Californian, I most likely grew up pronouncing it pee-KAHN, but apparently I've lived in other regions of the country long enough that I now go back and forth between different pronunciations, sometimes even in the same conversation!
Luckily, these apple maple pecan cheesecake bars are ridiculously delicious no matter how you pronounce their name. After all, a rose by any other name…