I've been thinking about this chocolate pumpkin swirl bread for quite some time now, but thanks to our overzealousness at the apple orchard last month, I haven't been able to bring myself to bake anything that doesn't involve apples. Last Friday, I baked a cranberry apple crisp (post forthcoming!) and so, with my apple obligation for the day thus fulfilled, I could finally turn my attention to chocolate and pumpkin.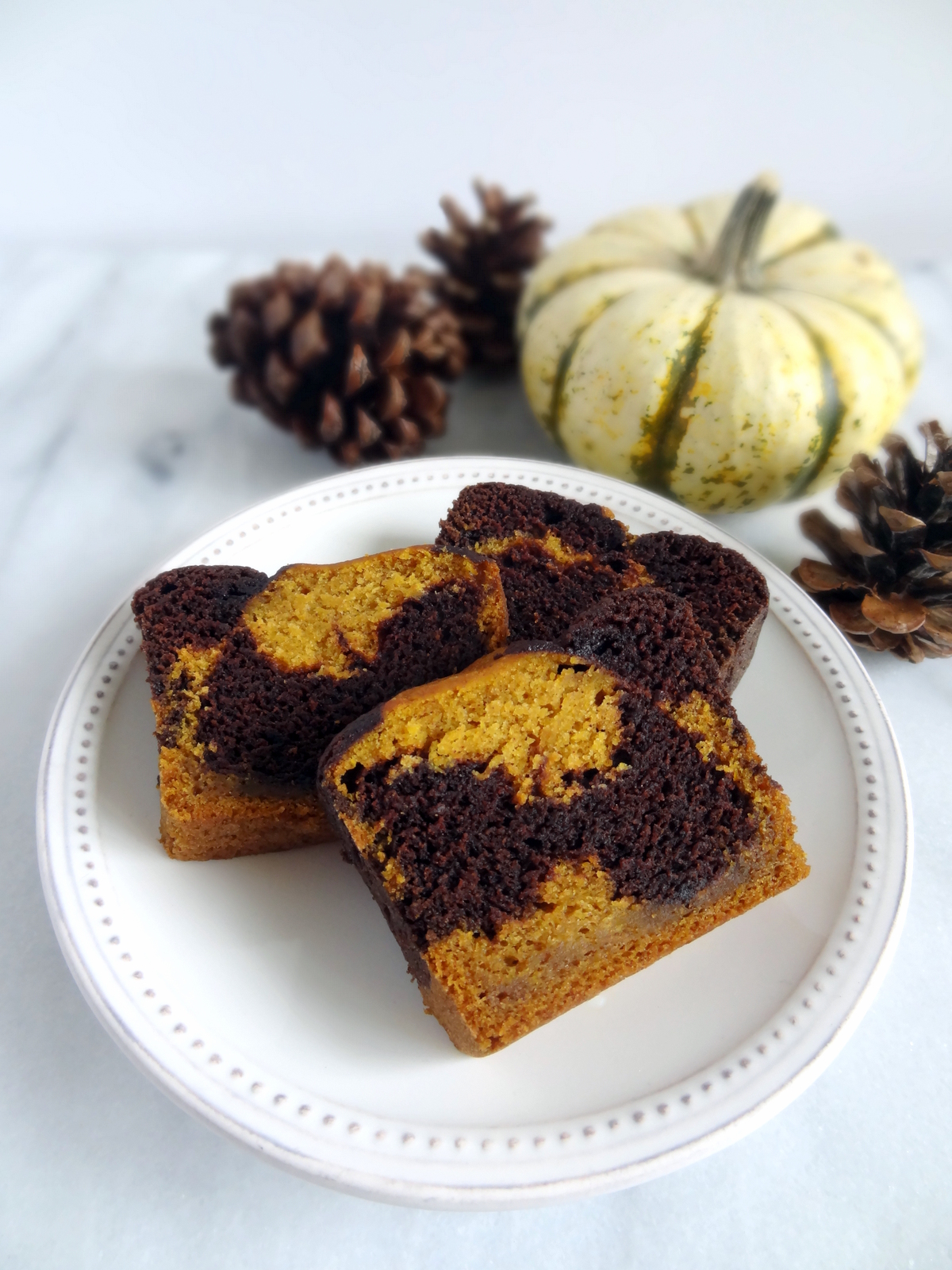 My first attempt yielded bread that was decent but a tad dry and not very remarkable. For the second version, I substituted oil for some of the margarine and chocolate pudding mix for the cocoa powder, which resulted in bread that I can only describe as "luscious."
This chocolate pumpkin swirl bread has a luxuriously moist crumb and a festive pairing of flavors – it's a lovely accompaniment for a cup of tea or coffee in the morning, but it will also make a welcome addition to a Thanksgiving dessert spread.
Speaking of which…what's on your Thanksgiving dessert menu?