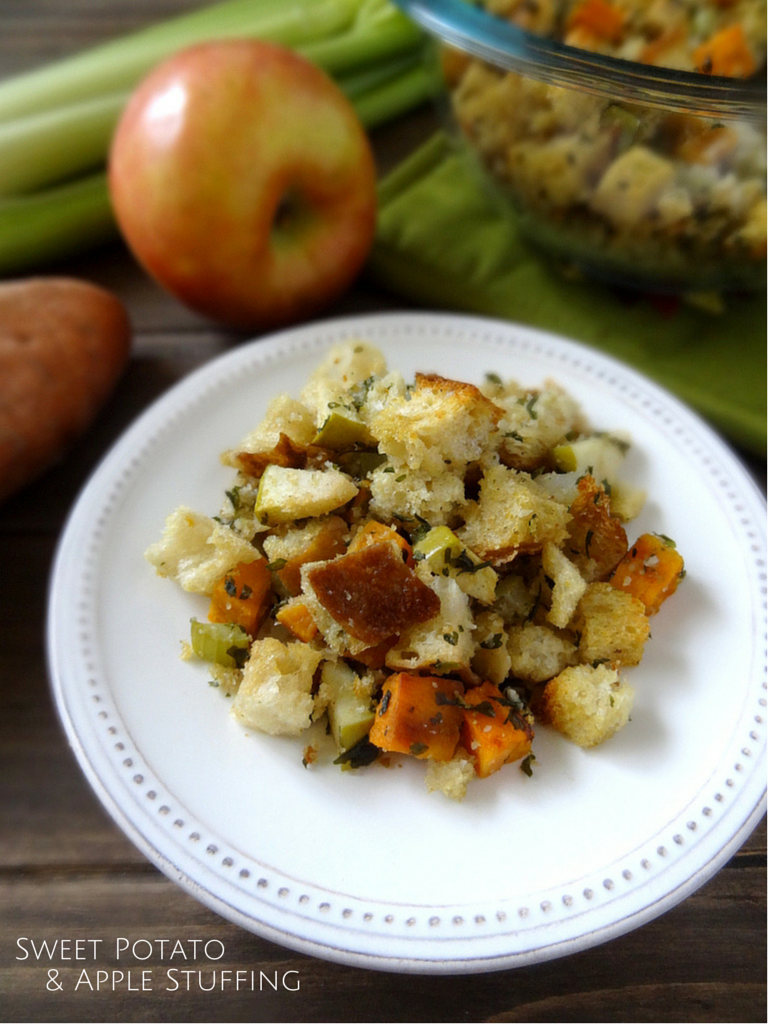 I'm going to level with you: I have no words left in my brain. After writing two research papers in the last week and a half, have words my brain nope no longer. I don't even have a new recipe for you this week (sadface), BUT I do have new pictures of an old recipe: sweet potato and apple stuffing!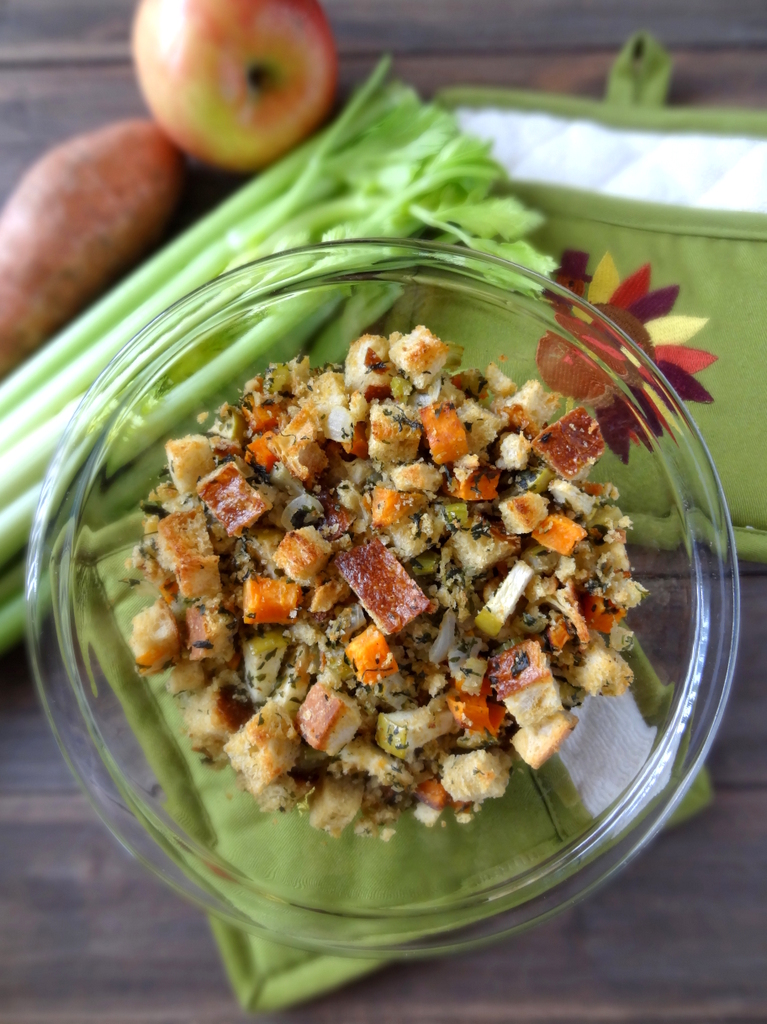 I didn't get this post out in time for Thanksgiving – this semester has really been kicking my butt, apparently – but it's all good because I think a lot of people repeat a lot of the same dishes at Christmas. Right? Well, my family does, at any rate. And there's always the family in A Christmas Story (one of my family's favorite holiday films), who would have had their yearly Christmas turkey if not for the Bumpus family's dogs. Major sadface!
I had every intention of writing a super festive Christmas-y post, but then finals and papers and my brain words can't anymore. In lieu of a super festive Christmas-y post, how about a picture of Phoebe during her visit to Santa?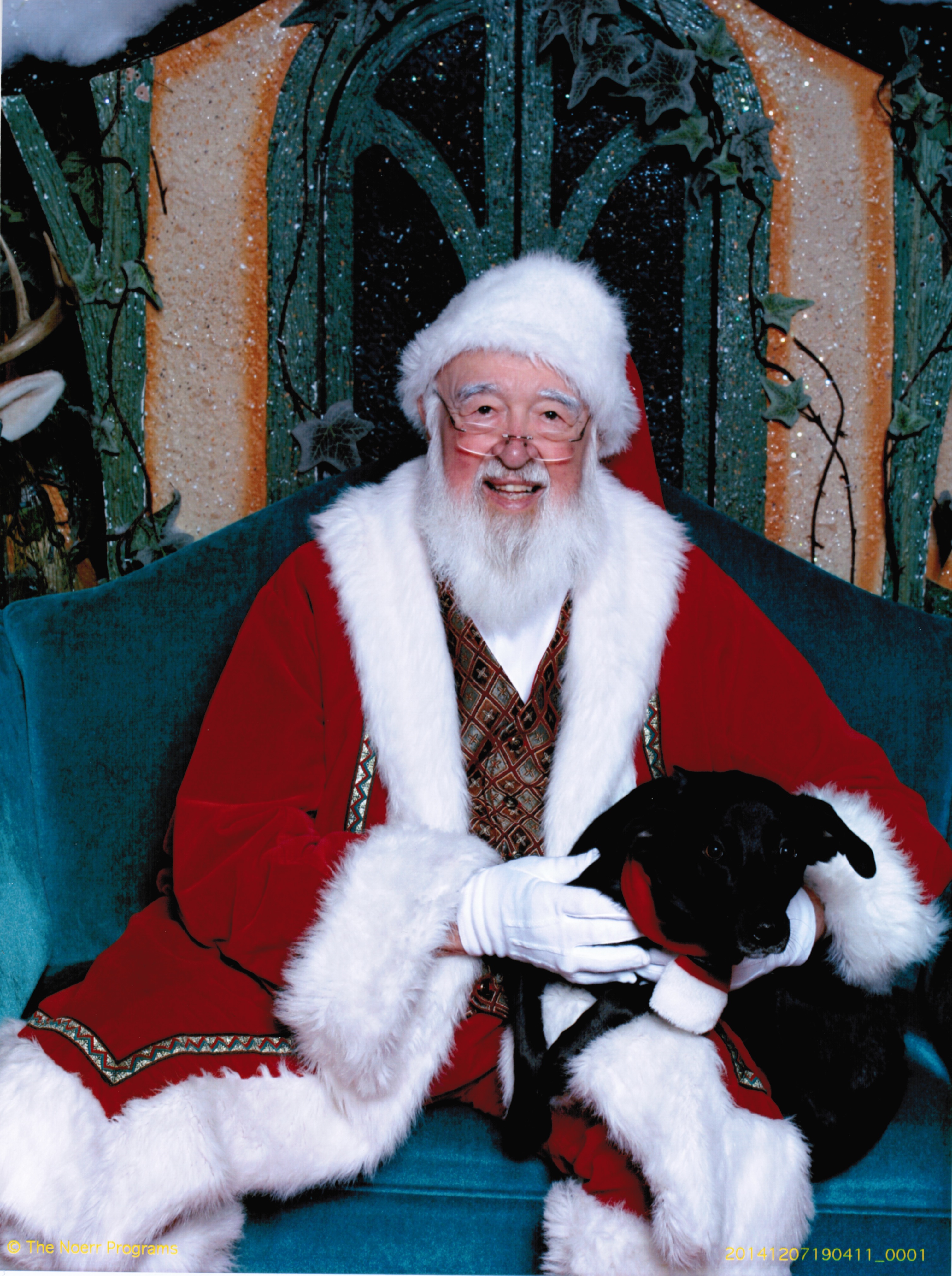 So anyway, I'll let the stuffing photos do the talking for me, and then you can head over to the original post for the recipe! Merry Christmas!