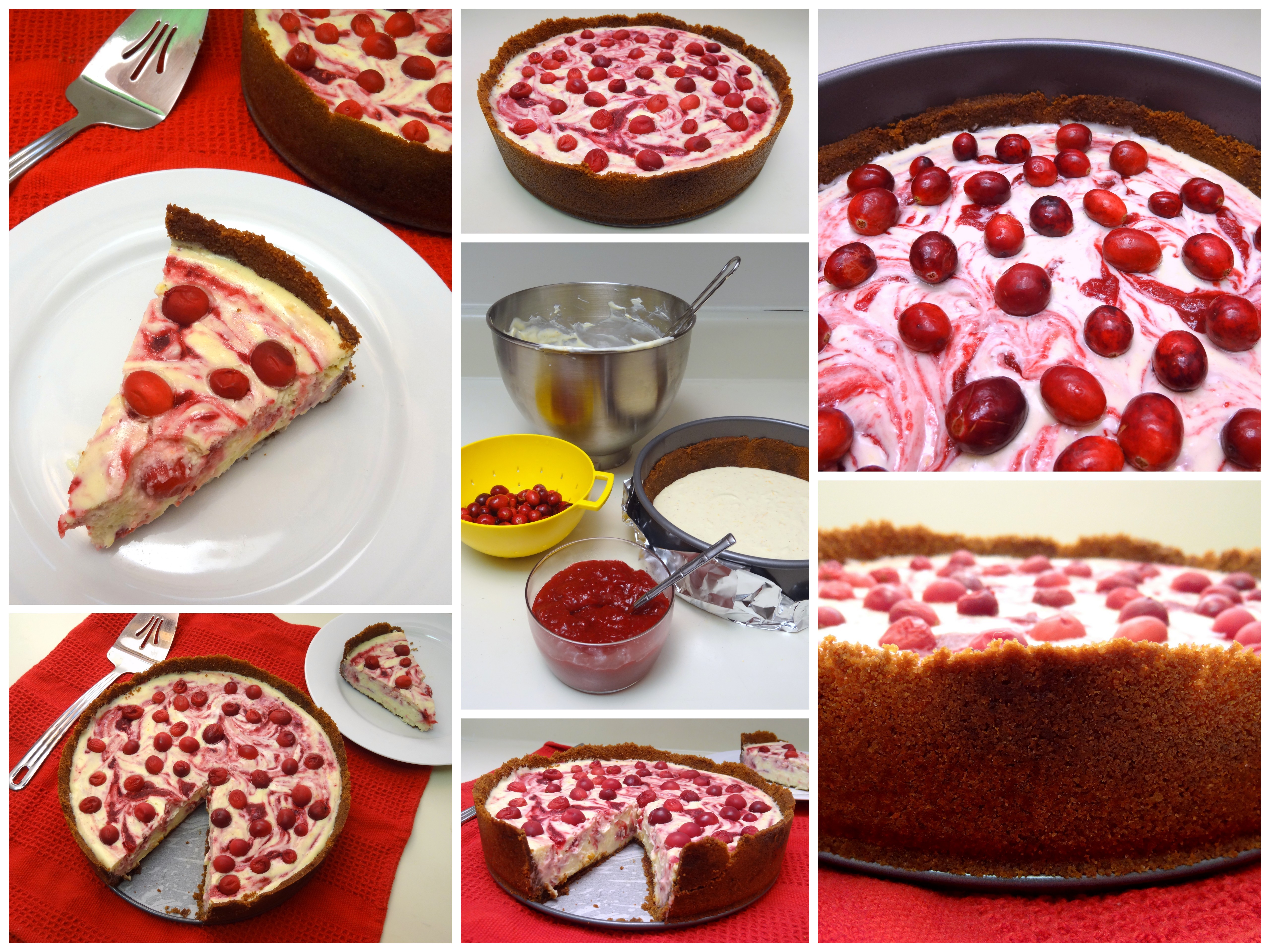 In my opinion, the hardest part of making this cheesecake is waiting three or more hours for it to chill properly in the refrigerator before serving. It's worth the wait, though, and believe me, I have been waiting quite a while for this cheesecake. Several weeks, in fact.
I've been seeing bags of Michigan-grown cranberries in grocery stores for over a month now, but since cranberries aren't really the type of fruit you snack on by themselves, I wanted to have a specific recipe in mind before buying some of the tantalizingly bright berries. When I saw that National Cake Day was looming on the horizon, I jumped at the chance to create a cranberry-based confection. And here you have it: a cheesecake that combines the traditional cranberry-orange flavor pairing with creamy white chocolate, nutmeg, and spicy gingersnap cookies.
I'll be converting this recipe into cheesecake bars for a potluck Thanksgiving dinner later this week. I hope you all have a very happy Thanksgiving, filled with family, friends, and fantastic food!