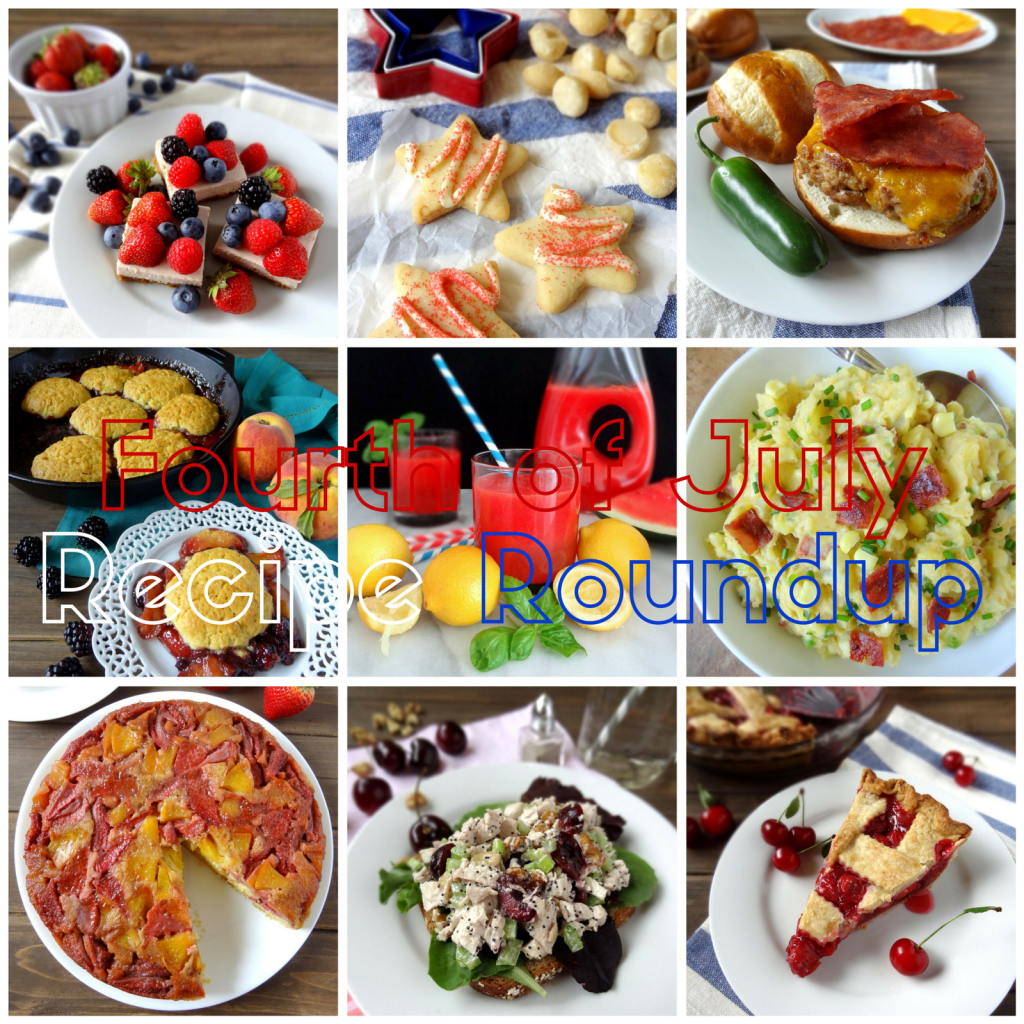 With only a couple of days left before the Fourth of July (although the fireworks shows have already begun and Phoebe has taken permanent refuge under the bed), I thought I'd pull together a few of my favorite summery recipes from the archives. This roundup is a little dessert heavy, but what else would you expect from a blog named Put On Your Cake Pants?! Without further ado, here they are:
Appetizers & Sides
Cherry chipotle salsa (dairy and gluten-free)
Dill potato salad (dairy and gluten-free)
Jalapeño ranch potato salad (gluten-free)
Pepper jack macaroni cups
Tuna tarragon pasta salad
Mains
Cherry poppy seed chicken salad (dairy and gluten-free)
Spicy peanut butter bacon cheeseburgers
Strawberry sourdough grilled cheese
Desserts
Blackberry peach cobbler
Classic tart cherry pie (vegan)
Strawberry peach upside-down cornbread cake (dairy-free)
Very berry cheesecake squares
White chocolate macadamia shortbread cookies
Beverages
Basil watermelon lemonade
Cocktails with rhubarb simple syrup
Have a great holiday weekend!