Let's just get this out of the way up front: this cornbread is not what you'd serve alongside ribs, chili, or fried chicken. It could very well be what you'd serve afterward, though, because this strawberry peach upside-down cornbread cake—whew, what a mouthful, huh?—belongs solidly in the dessert category. Or possibly brunch. In my mind, there's only a fine line between dessert and brunch: if it doesn't have frosting, it's fair game at any time of day (and sometimes even if it does!).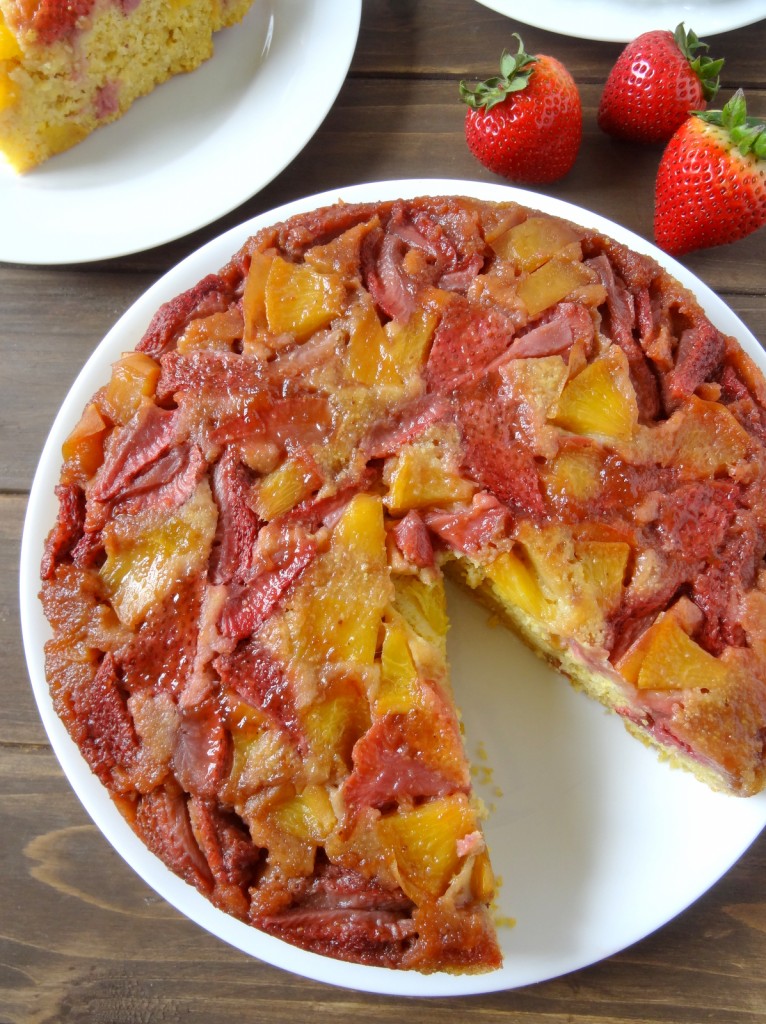 At first, I was going to call this a "strawberry peach cornmeal upside-down cake," but then I was afraid that might be a tad misleading. You see, this cake is literally a cornbread recipe combined with an upside-down cake topping (fruit/butter/sugar). Have you ever tried Trader Joe's cornbread mix? That's where I originally got this idea—that stuff is so good, I've actually eaten it for dessert. So while this cornbread cake is definitely more dessert-y than side dish-y, it also has a wonderfully rustic feel: just a touch of sweetness, a subtle coarseness, and a lightness that is perfect for disgustingly humid balmy summer evenings.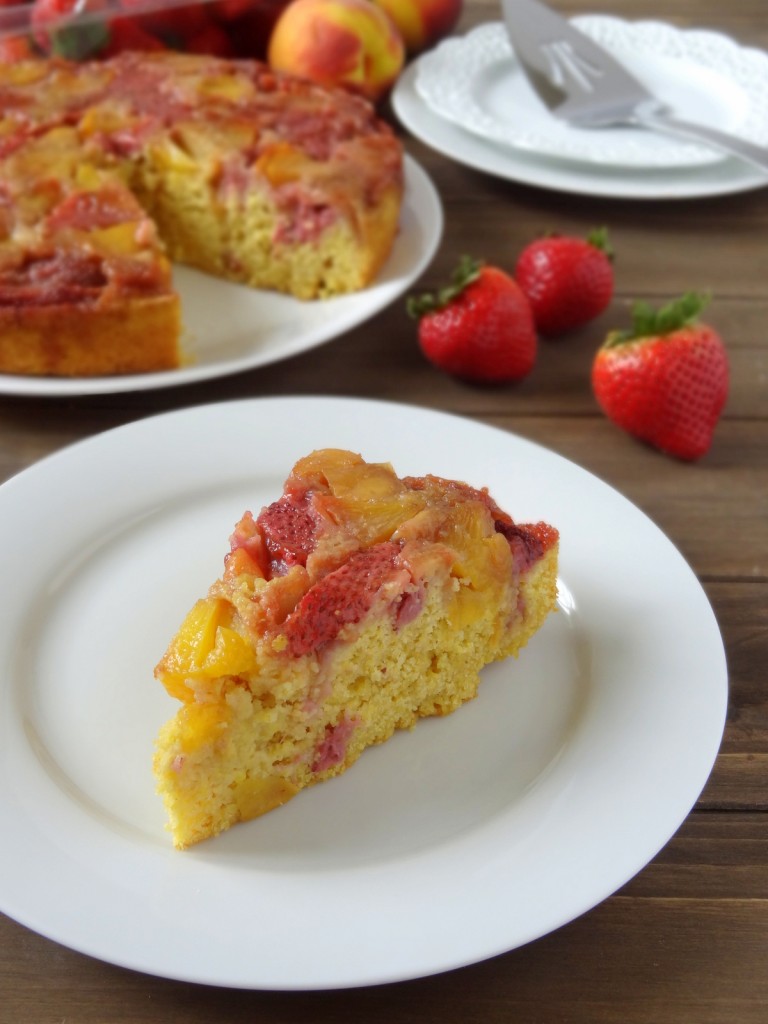 A note about timing: while this cake still tastes great after a day or two, it looks best on day one, so if you are making this for company, I recommend making it the same day you'll be serving it. I baked mine in the evening and took pictures the next day, and its appearance had already changed somewhat overnight.