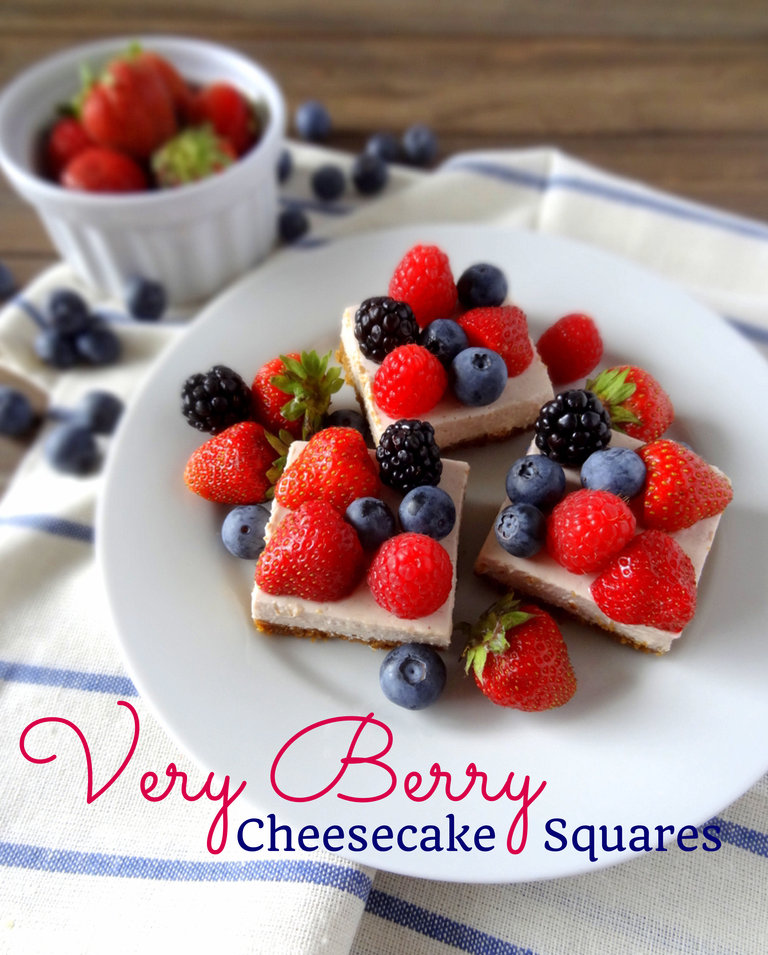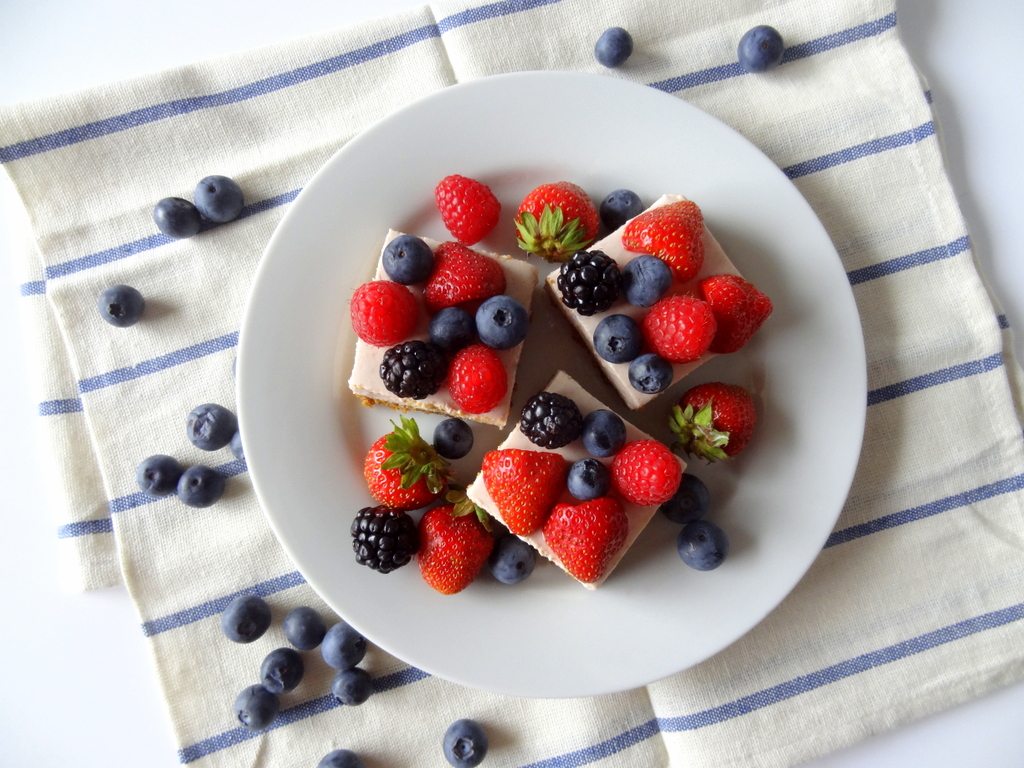 The Fourth of July is one of my favorite holidays – cookouts, beach bonfires, fireworks…ah, fun times! One of the things I love about this holiday is how laid-back it is: you don't have to worry about figuring out gifts to give or fancy outfits to wear, because what's more important is just spending time with friends and family and hopefully enjoying a great meal.
When it came to brainstorming Fourth of July recipes, though, I hit a bit of a road block. Part of this road block is because I personally would probably be content with just a huge bowl of potato salad (as I've discussed previously, I have a bit of a potato obsession), but I suspect other people might like some more variety. Of course, I had somewhat intended the peanut butter bacon cheeseburgers from my last post to be a possible Independence Day menu item, but I still wanted something that looked distinctly patriotic. That said, excessive amounts of food dye freak me out, so that basically left me with…berries. I toyed with the idea of fresh berry French toast, but then I heard how ridiculous that sounded (Fourth of July French toast? Back to the drawing board…), and I eventually landed on cheesecake. So here you have it: very berry cheesecake squares!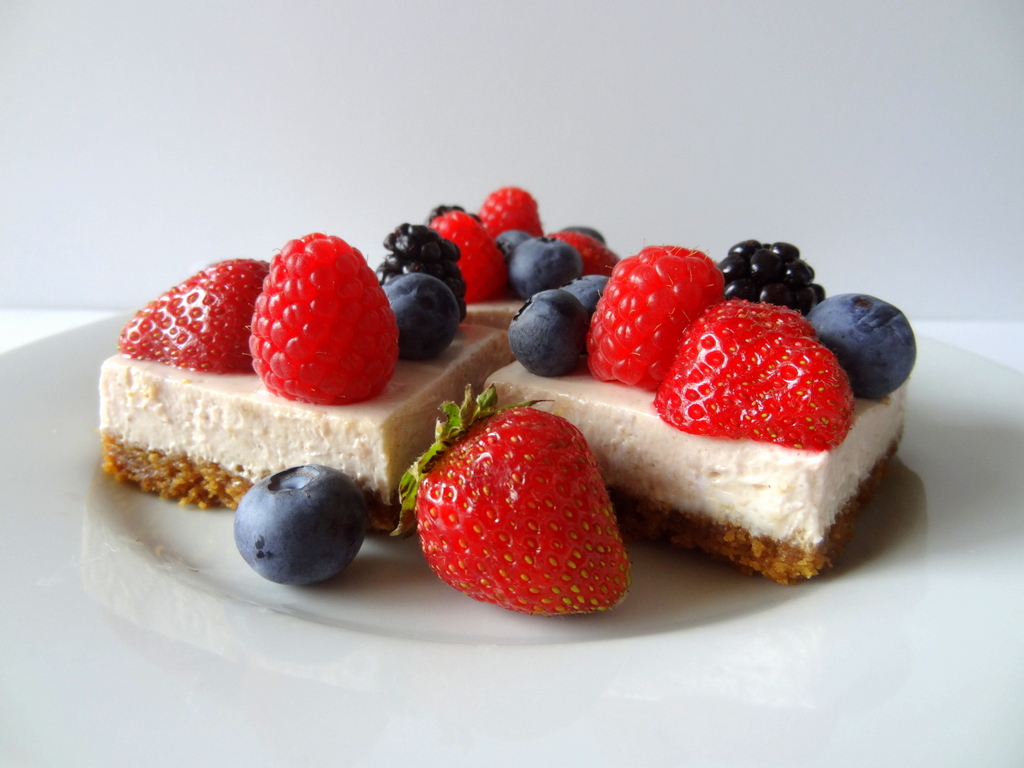 It's hard to tell from the photos, but in addition to the burst of color the berries on top add, the cheesecake squares themselves have a lovely pink tint, thanks to the pureed raspberries mixed in. You can use any combination of berries you like – whatever looks good to you! I even splurged and bought a quart of Michigan-grown strawberries, which were nearly too pretty to eat. They're like little fruit jewels with their vibrant color and miniature size – aren't they gorgeous?!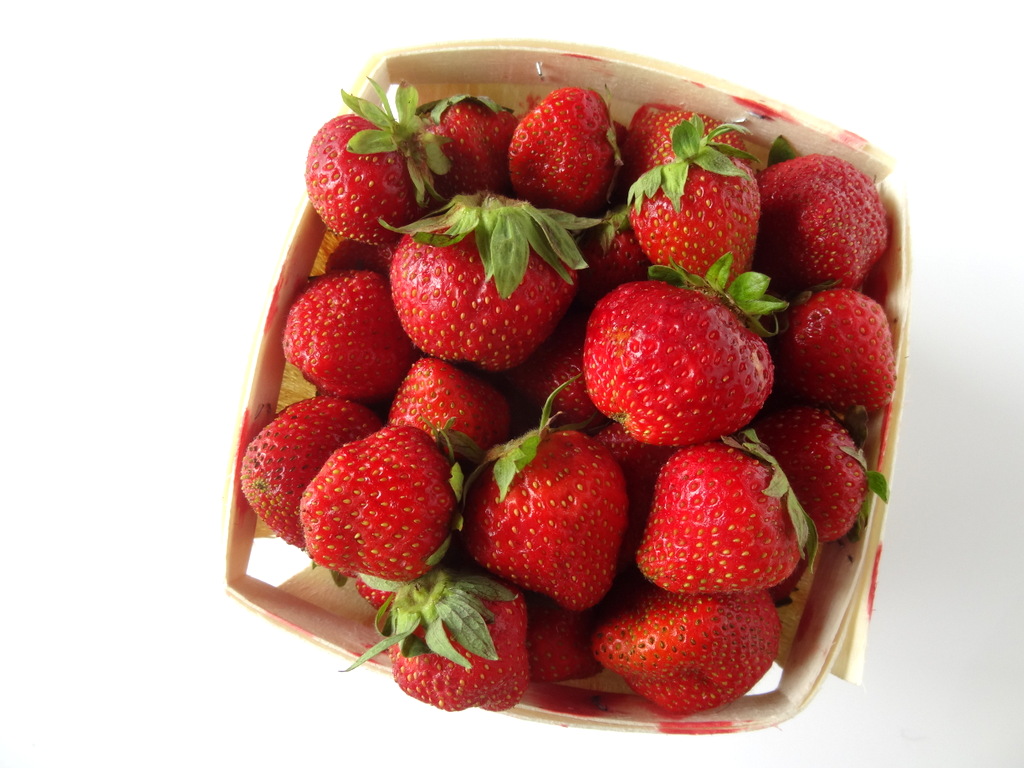 These very berry cheesecake squares will make a great addition to any Fourth of July spread – just be sure to keep them refrigerated or in a cooler until you're ready to eat them!
What is your favorite thing about the Fourth of July?