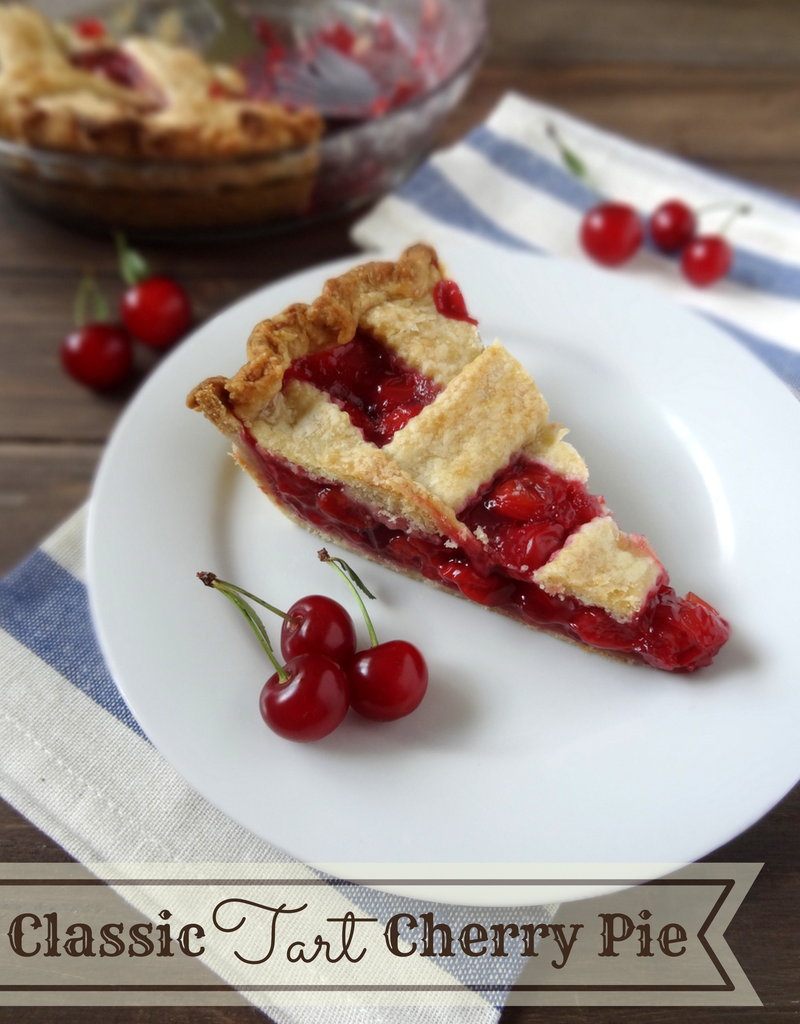 Last week, my parents came to visit and we took a short trip up to northern Michigan. We spent some time on Mackinaw Island (more on that later!) and in Traverse City, and before heading back south, we stopped by King Orchards to do some cherry picking! I've always wanted to bake a pie with fruit I picked from the tree myself, so I was elated to find that our trip coincided with the short two-week window for picking tart cherries (which are what typically go into cherry pies, rather than sweet varieties). King Orchards is a truly beautiful place, and if you're in the Traverse City area during the summer or fall, I highly recommend making a visit!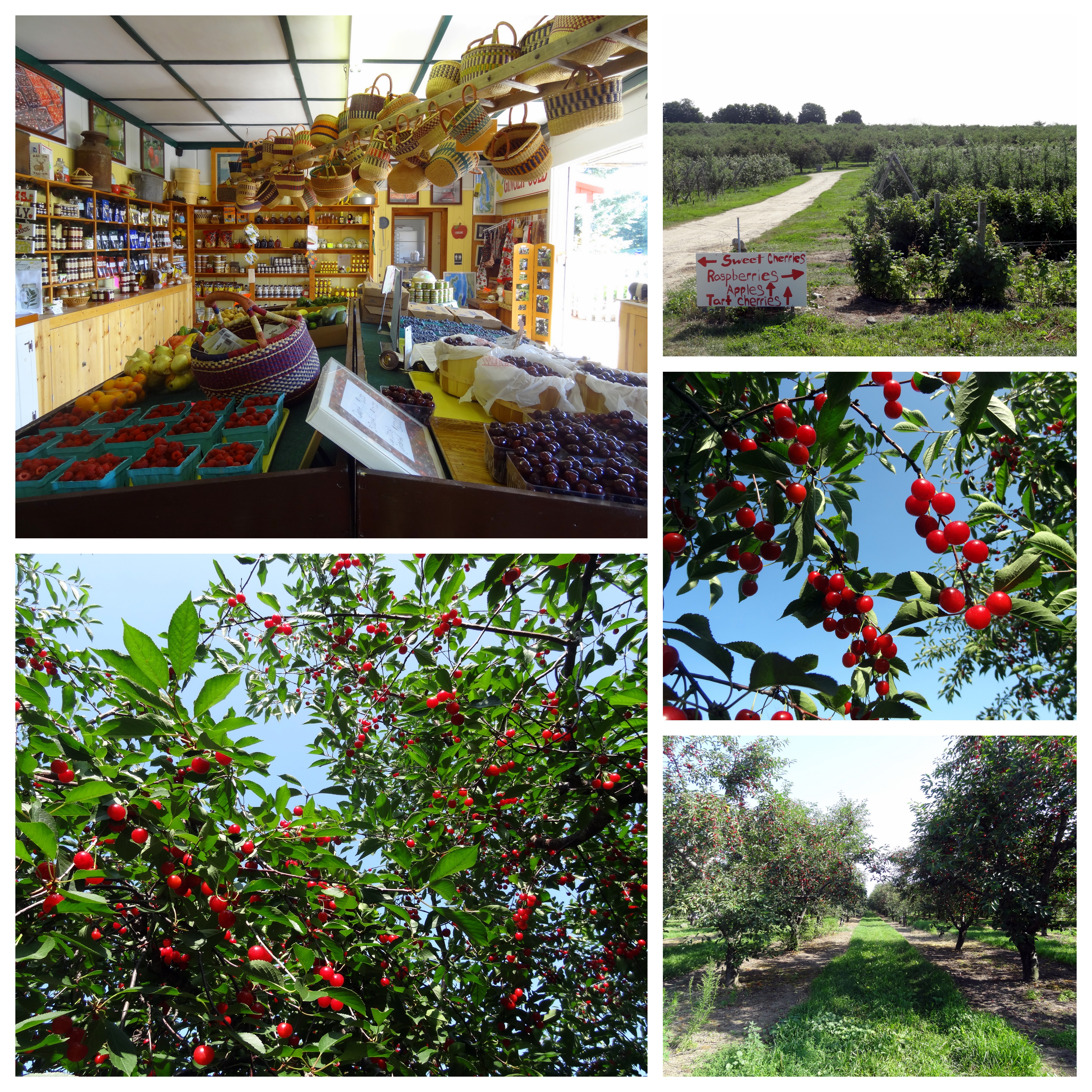 The cherries we picked (well, some of them anyway – with so many hands, we gathered six pounds of cherries in no time at all) were quickly turned into pie…which was then also quickly devoured. Because really, this pie was the most mouth-watering, drool-worthy, gorgeous pie I have ever made. The tartness of the cherries melds wonderfully with the cinnamon and almond flavors, and the fruity filling strikes the perfect balance between too runny and too sticky – cooking the fruit on the stove before putting it in the oven helps activate the cornstarch in order to achieve this consistency.
My parents had never had a fresh cherry pie before; my mom was amazed to see that tart cherries can produce such a vibrant hue all on their own (isn't the color stunning?), and my dad said it was the best cherry pie he's ever had. Can't say I disagree!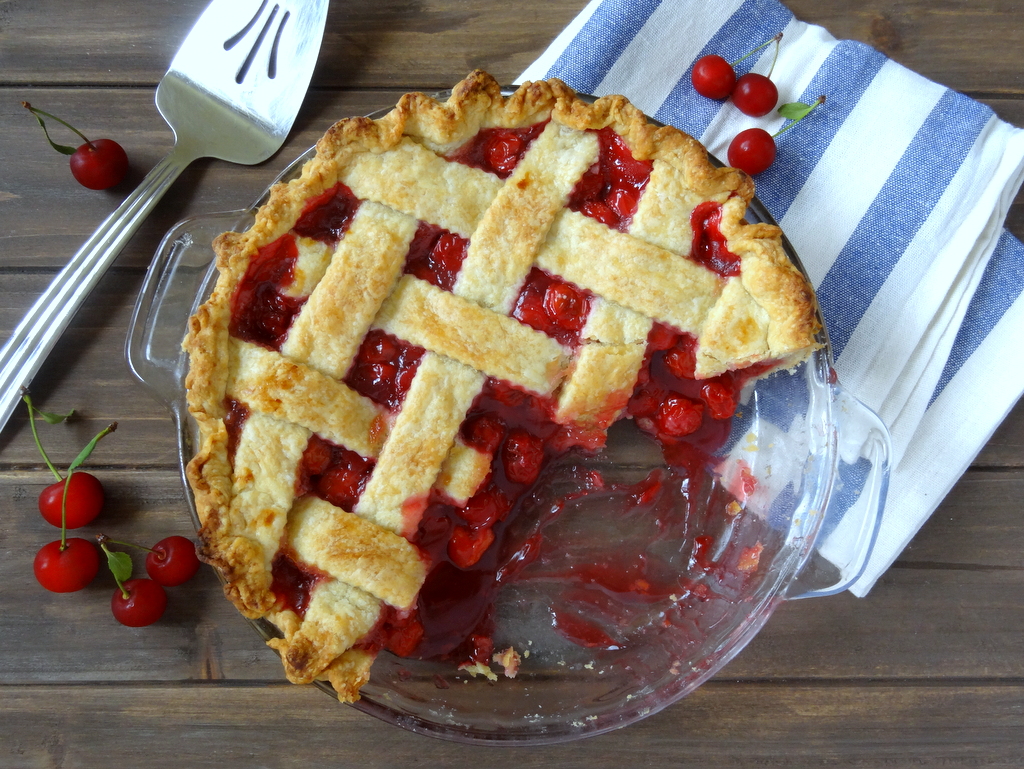 Since I've now got a boatload of cherries in my freezer, I'll hopefully be posting another tart cherry recipe or two…unless I give in to temptation and just bake more pies with them! What are your favorite recipes to make with cherries (sweet or tart)?