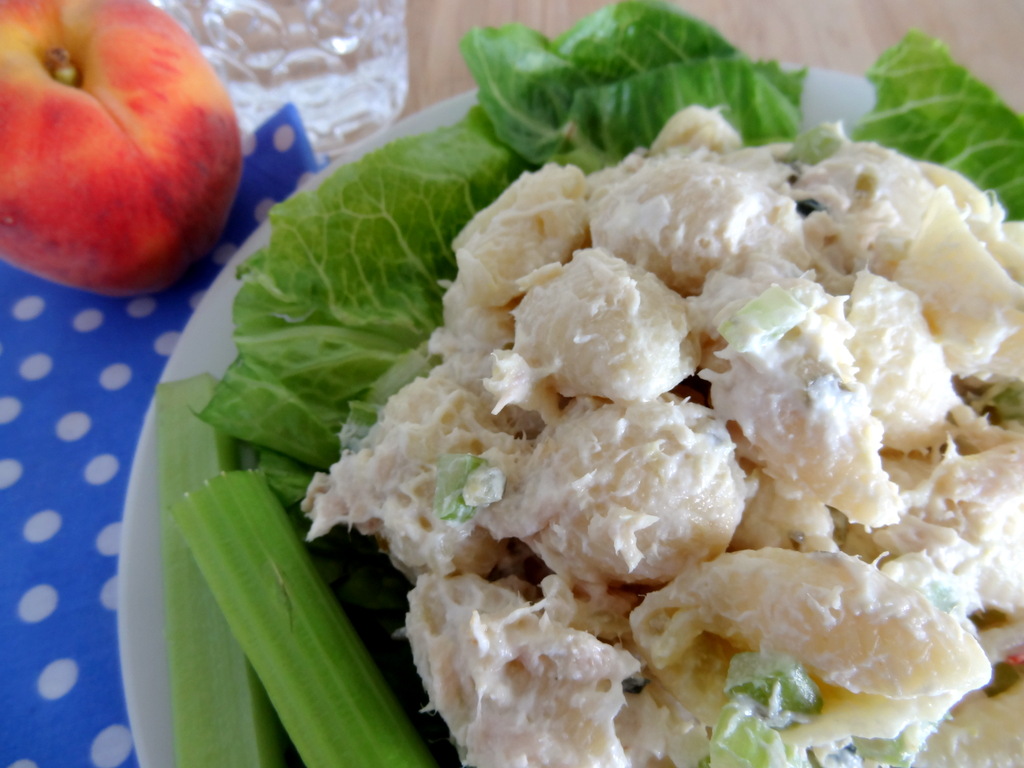 As a child, my all-time favorite restaurant was Fresh Choice. It's probably not a coincidence, either, that my favorite restaurant was the one and only buffet-style restaurant we frequented. Let me assure you, my parents were getting their money's worth whenever they took me to Fresh Choice! As a child, I relished the opportunity to make my own salad with all the good stuff (iceberg lettuce, tomatoes, eggs, and croutons—croutons as high as I could pile them!) and none of the icky stuff (non-iceberg lettuce, cabbage, chickpeas, etc.), and after my mom persuaded me to try it, I even grew rather fond of a particular pasta salad, named "Tuna Tarragon", even though it had those dastardly celery bits mixed in.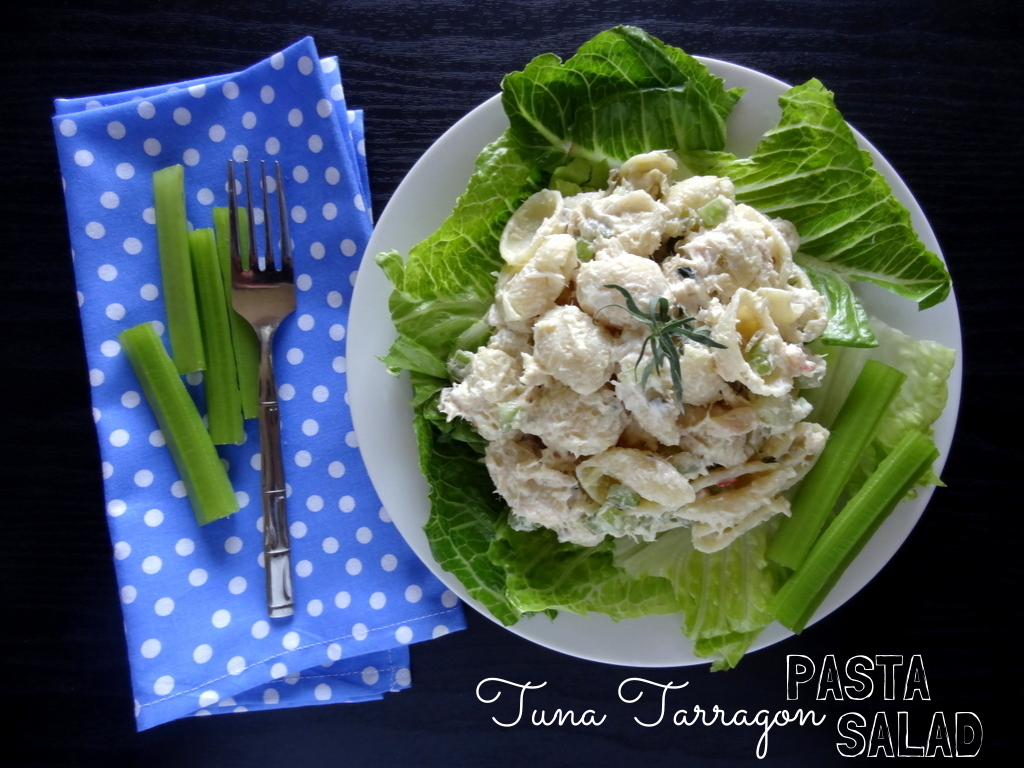 I haven't been to a Fresh Choice in ages, but I still remember that pasta salad and how much I enjoyed it. This recipe is my best recreation of it, and it's pretty darned delicious, if I do say so myself! It's creamy yet has some crunch from the celery, it's simultaneously tangy and a little bit sweet, and it's sure to tempt your taste buds and make your mouth water!
I hope you all have a lovely Memorial Day weekend! What delicious foods will you be cooking or grilling?