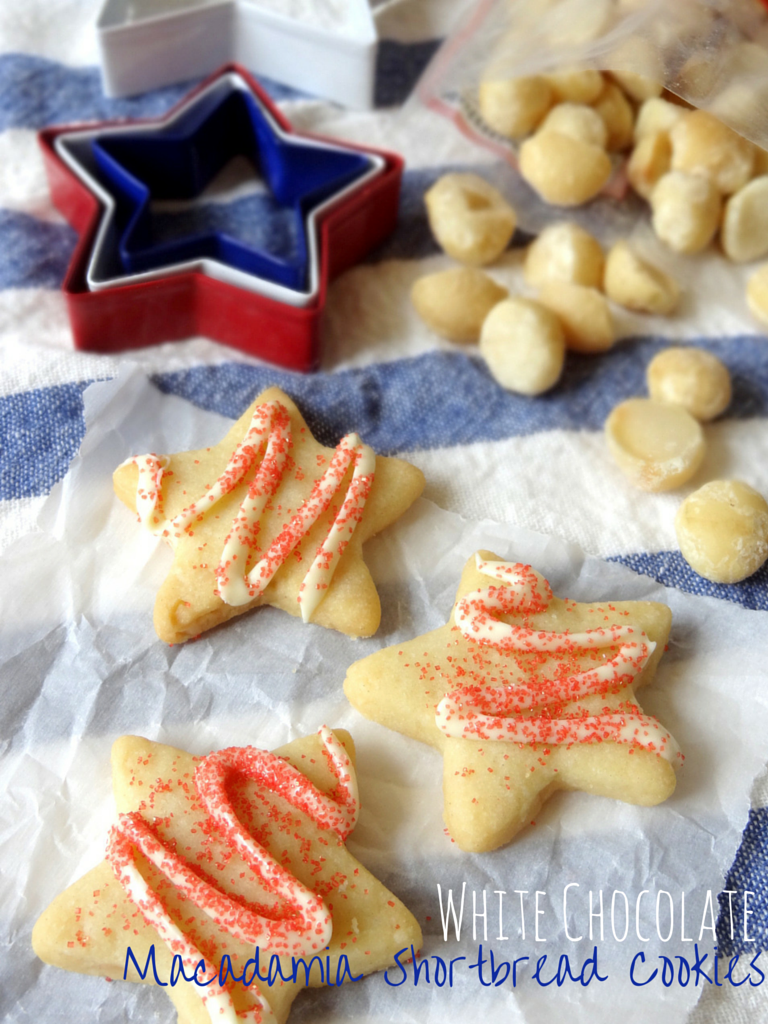 Yesterday was a day full of fail. It began when I realized that the Fourth of July is less than a week away and not, as I had somehow convinced myself, a week and a half out. I had bought ingredients to make a patriotic-themed dessert and wanted to be able share it with you, so I put my other plans for the day on hold and started making a mess in the kitchen. And I mean that literally. By the time I was done, there was freeze-dried fruit powder all over the table, colored sugar and smudges of white chocolate everywhere (accompanied by crumpled paper towels from my half-hearted attempts to clean up after myself), both the mixer and the blender had been called into service, and I was up to my elbows in flour.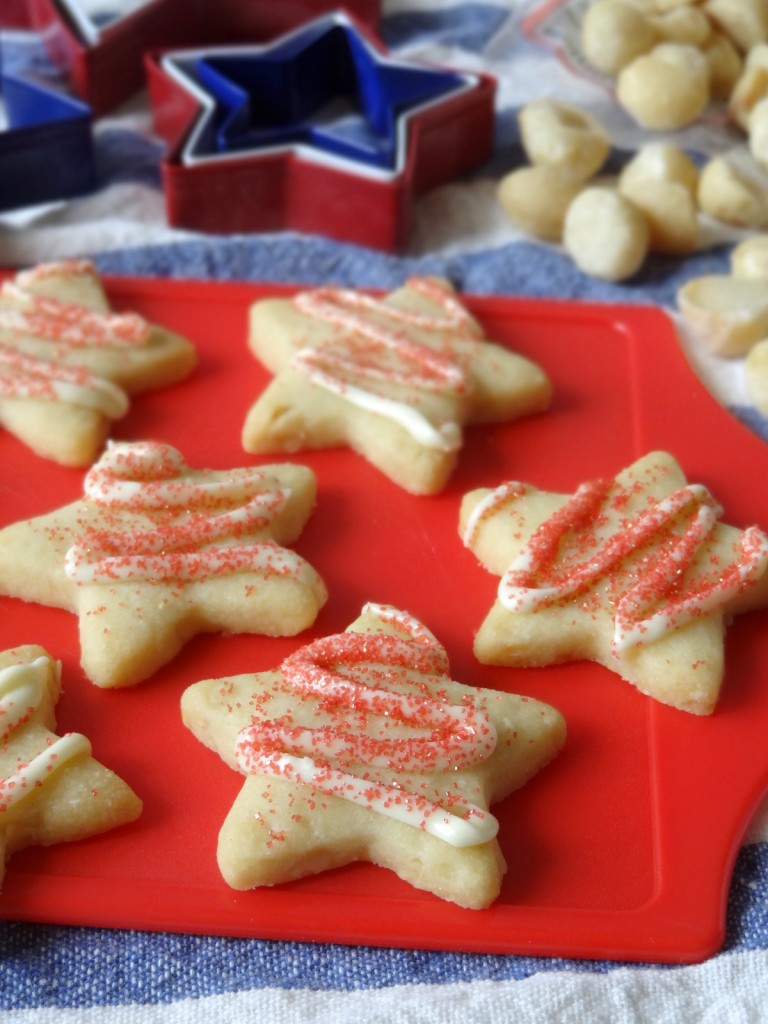 In my ill-fated yet noble quest to create another naturally-colored Fourth of July dessert, I learned:
Freeze-dried berries, when crushed into powder, do NOT make a good natural food coloring, contrary to what I have read on the internet. Maybe I didn't read closely enough. Or maybe some people are just full of it. *2016 update: they do work!*
Combining melted white chocolate and pureed homemade blueberry sauce yields a gray-ish purple paste that is not conducive to dipping cookies.
If you dip cookies in white chocolate first and then in blueberry sauce, the blueberry sauce will not harden. This should have been pretty self-evident, but I was naively hopeful.
I am terrible at frosting things neatly. Help, please?
There is a reason most sane people just use food dye, colored sugar, or sprinkles in the first place.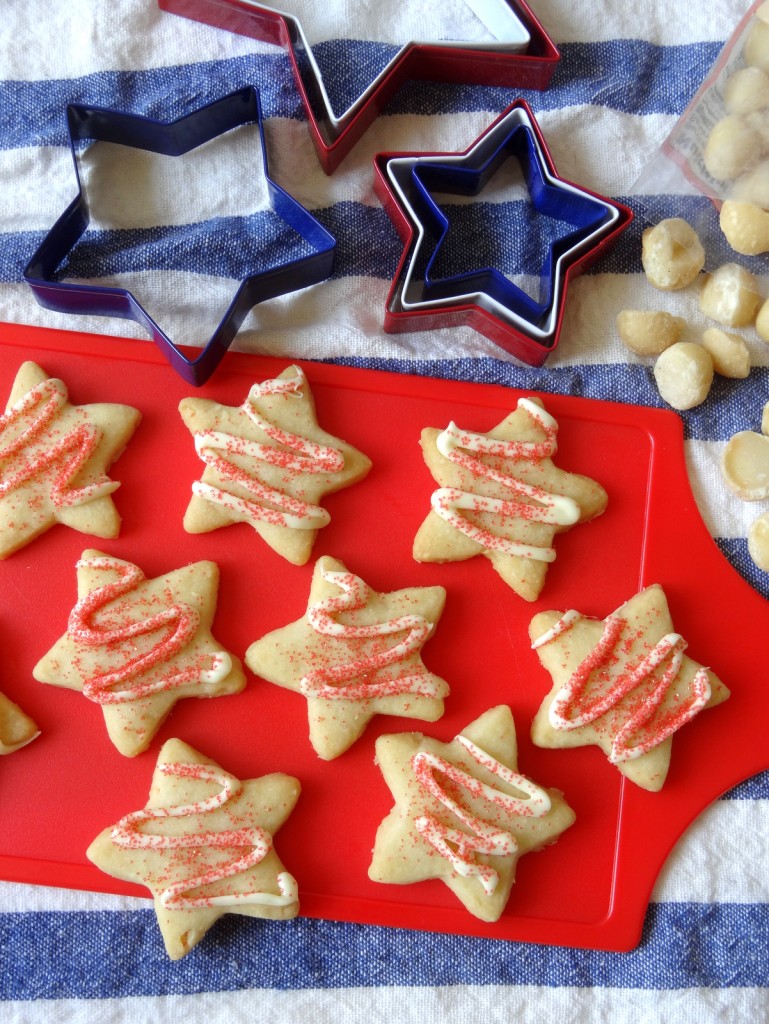 Luckily, these white chocolate macadamia shortbread cookies are tasty enough to make up for the frustration that I endured (and that you hopefully should NOT have to endure!). The shortbread's rich, buttery flavor would be marvelous even by itself, but the bits of macadamia nuts take these cookies to a new level of scrumptious. The white chocolate is just icing on the top (quite literally) – and since shortbread can be a bit plain visually, I like to think that a squiggle of icing and some sprinkles help give the cookies an appearance worthier of their flavor.
I hope you all have a happy Fourth of July! Be sure to keep your pets indoors and wearing proper identification! After all, it's not just the Fourth of July; it's also Scare-The-Crap-Out-of-Your-Dog Day.