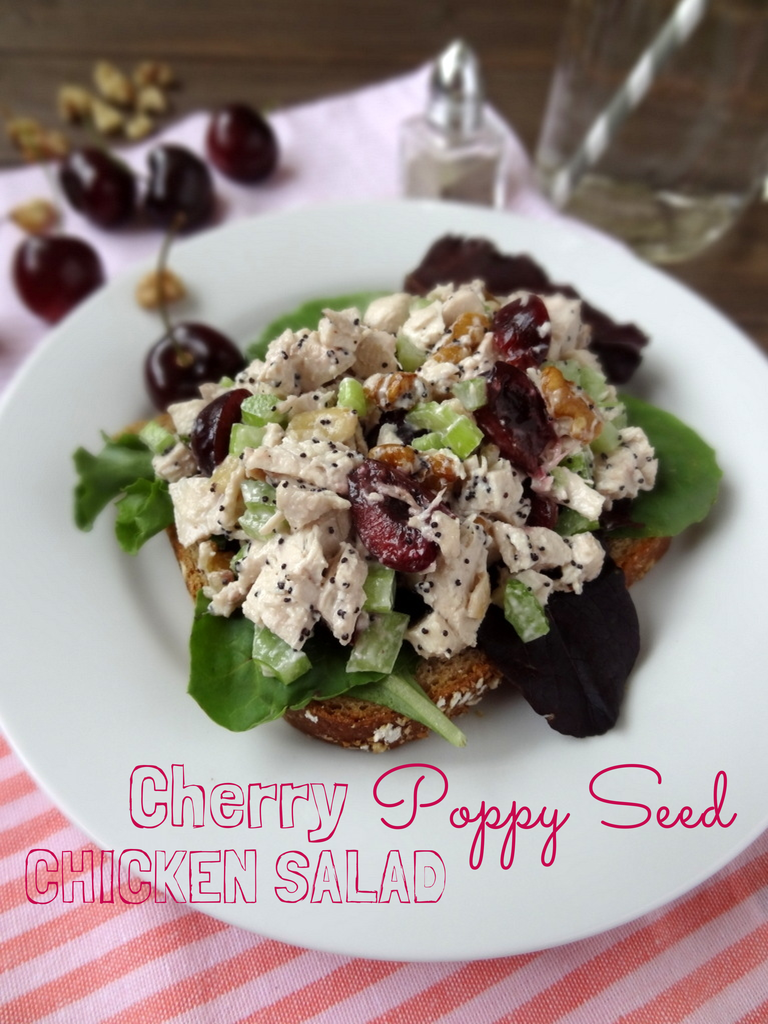 Happy Monday! Today, I'm bringing you another recipe along the same lines as last week's cherry cornmeal buckle, to continue taking advantage of cherry season: cherry poppy seed chicken salad!
In college, I didn't eat out much. I didn't have a car, so anywhere I went had to be within walking distance, but more importantly, I didn't want to develop costly eating habits. Once in a while, though, I'd treat myself and go to my favorite café or to the Whole Foods deli. Now I know that Whole Foods doesn't exactly sound like the place to go to splurge on a gourmet meal, but remember: student budget. Whole Foods on a college student budget is a treat. Heck, Whole Foods on a several-years-post-college budget is still kind of a treat.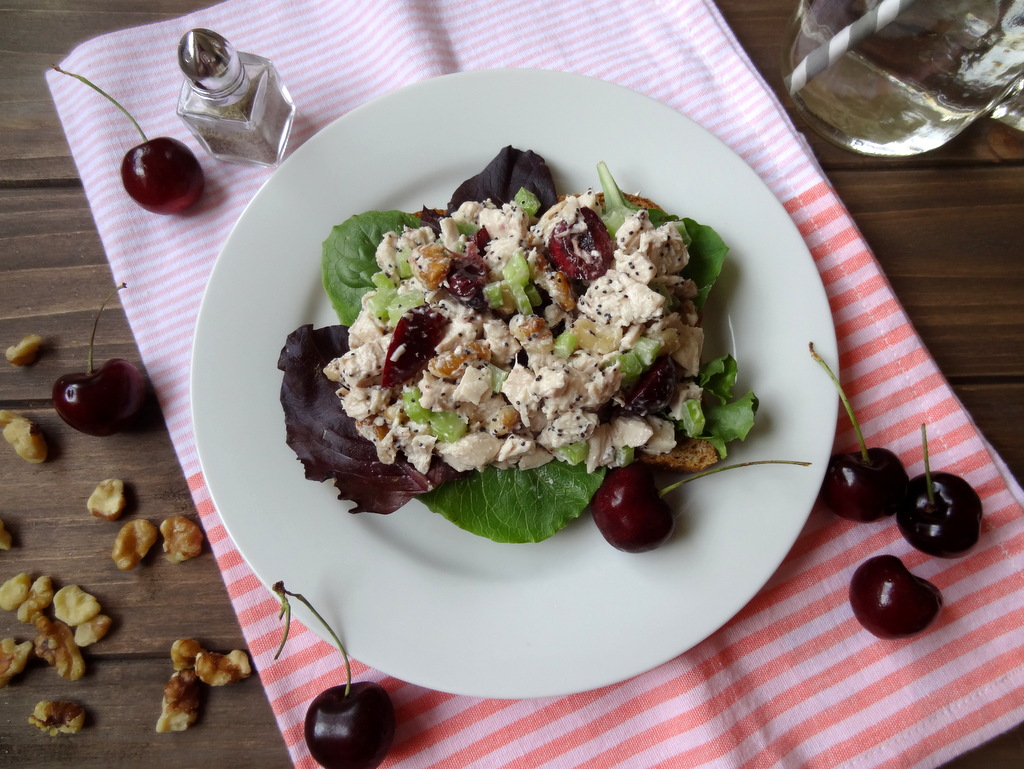 I especially loved going to Whole Foods during college because it was where I could be surrounded by real adults – it had a certain appeal in that there were people with real jobs and real careers and salaries and leisurely weekends and fully-stocked kitchens…all of which was still beyond my reach, but I liked the shopping experience of being among such people. It was a refreshing break from the college culture of late-night pizza and quesadillas and questionable produce crammed in the back of a fridge that was so full from trying to accommodate four different people's dietary preferences that air circulation was a mere pipe dream.
My favorite meal from Whole Foods was a chicken salad sandwich (again, I know – does not sound like a typical splurge. I'm weird, what can I say?). I've recreated that chicken salad here, but with a few key differences: I swapped fresh Bing cherries for the original red grapes, walnuts for pecans, and omitted the onions. I love the juicy sweetness the fruit adds to the salad, and the rich crunch of the walnuts, but most of all I love the poppy seeds. They add such a lovely texture and subtle nutty flavor, and they help elevate the chicken salad from basic, everyday lunchtime fare to a salad fancy enough to bring to picnics and potlucks, to be eaten in sandwiches, in wraps, on crackers, or even on its own.