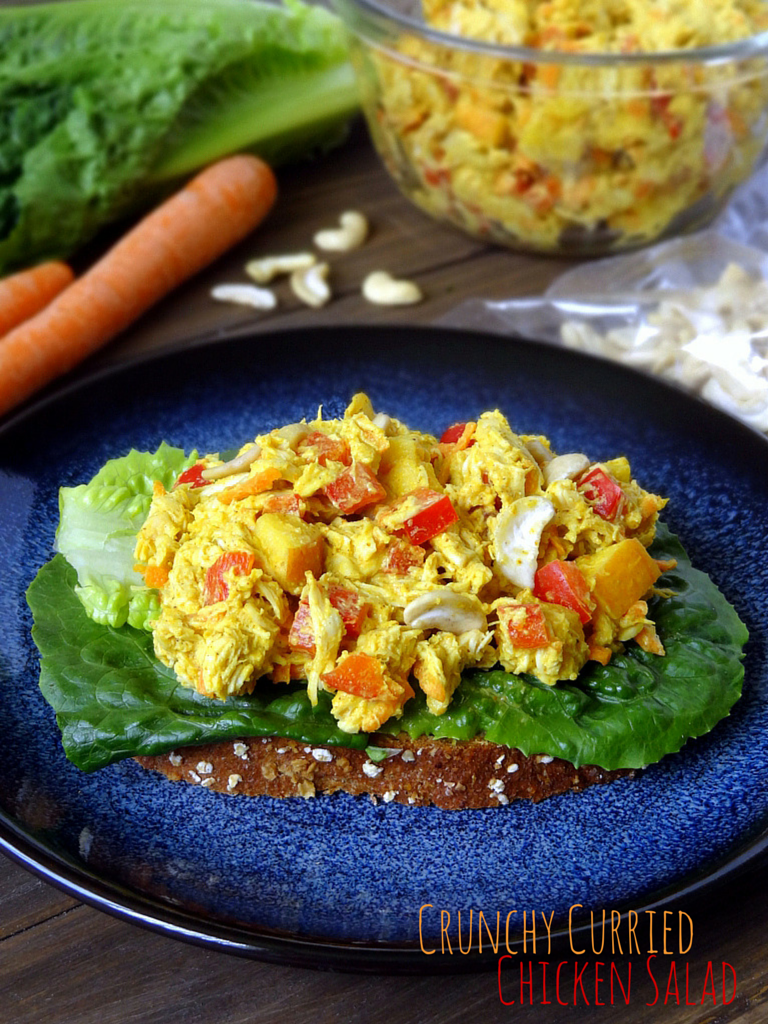 A few weeks ago, I shared a recipe for a mayo-free potato salad and was surprised by how many people commented about sharing my reluctance to consume the ubiquitous condiment. Paradoxically, in baked goods, I sometimes use mayo in place of sour cream or yogurt in order to keep them dairy-free, yet in non-baked goods, I sometimes opt for sour cream or yogurt in order to keep them mayo-free. If you're puzzling over that, it's okay: I already know I'm kind of weird. But let's not dwell on that…
I've been wanting to make a mayo-free chicken salad for a while, and when I tried this amazeballs curried chickpea salad by Alexis over at Hummusapien, I knew she was on to something. I adapted her tahini and curry dressing and added a dollop of Greek yogurt for extra creaminess, and voilà: a super flavorful base for some super crunch-tastic chicken salad!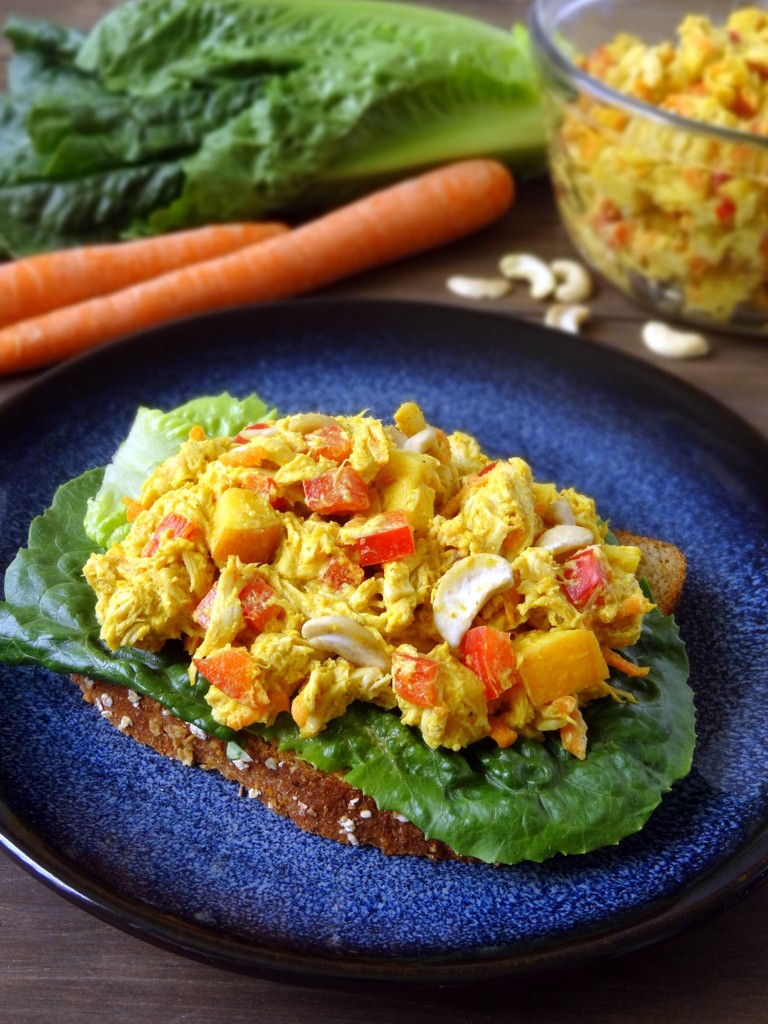 If the last chicken salad recipe I shared is any indication, I'm all about texture when it comes to my salads. As you may have guessed from the name, this crunchy curried chicken salad has tons of CRUNCH: pieces of red bell pepper and juicy apple, crisp shreds of carrot, and bits of velvety cashews. I tossed in the apple as an afterthought—this recipe ended up being a good clean-out-the-fridge meal—but I'm so glad I did! The tahini has an ever-so-slightly bitter taste, and the sweetness of the apple (along with a smidge of maple syrup) helps balance it all out.
What are your favorite chicken salad additions?