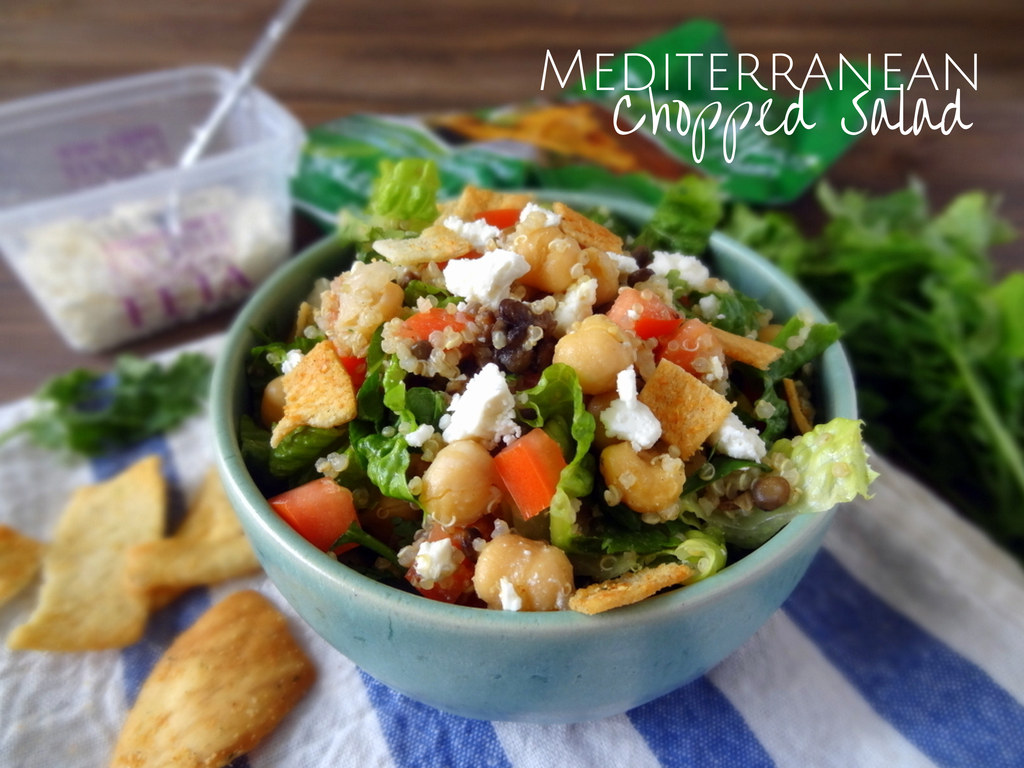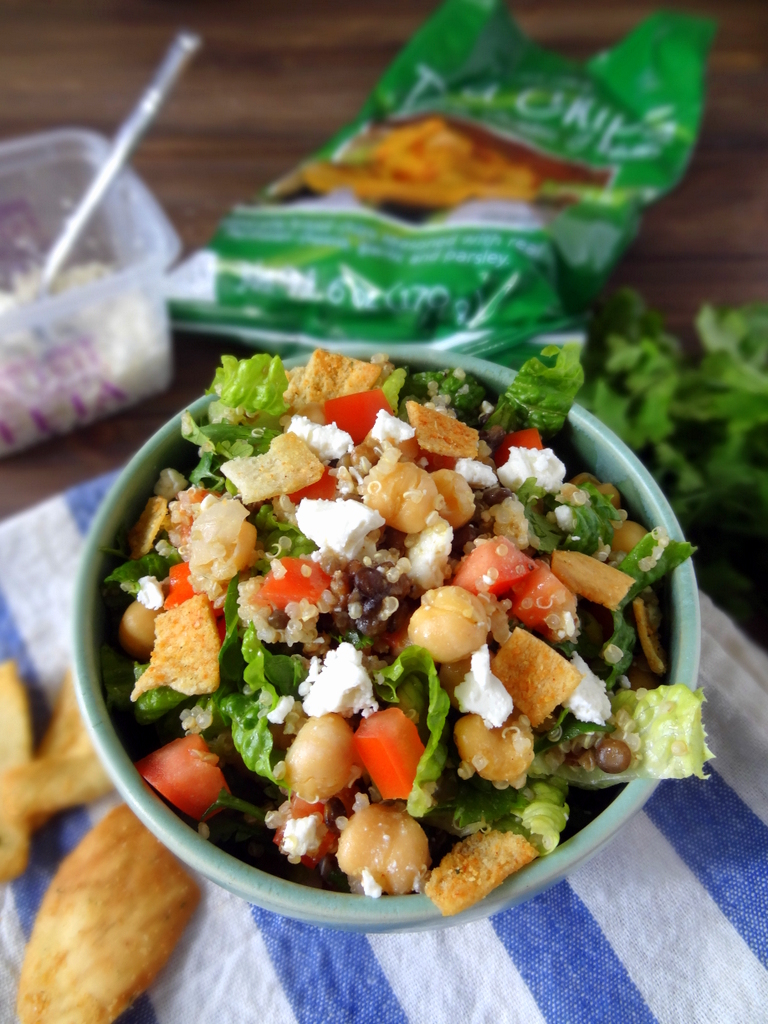 It's always a challenge for me to put together quick, healthy dinners. I'm no good at planning a whole week's menu and sticking to it, so when I go to the grocery store, I usually buy the ingredients for two or three specific recipes and then figure that I can create the remaining dinners from whatever happens to be on hand. Sometimes I'll throw together mish-mash dinners like fried eggs, random veggies, and guacamole over rice, but sometimes (and more often than I'd like) I end up resorting to take out, which is generally far more caloric and leaves me feeling kind of blah.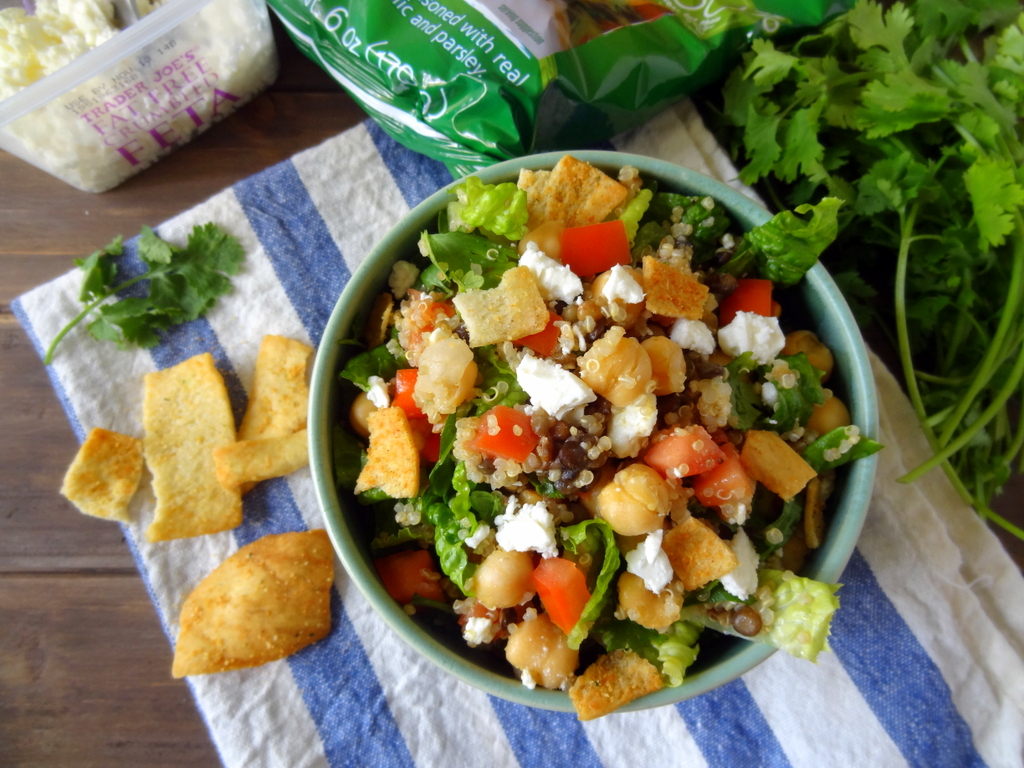 This Mediterranean chopped salad is one of the few dinners I've managed to assemble at the last minute that is actually presentable and looks like some planning went into it. It's not only a great dinner option, though – I love this salad so much that I've had it for lunch at least half a dozen times in the last two weeks! It's a great lunch to pack for school or work; you can, of course, eat it with the quinoa still warm from the stove, but it's every bit as good with all the ingredients chilled. Like a lot of my meals, this one is vegetarian and relies on ingredients like chickpeas and lentils for protein – if a meal isn't complete for you without meat, though, feel free to add some chicken or tuna.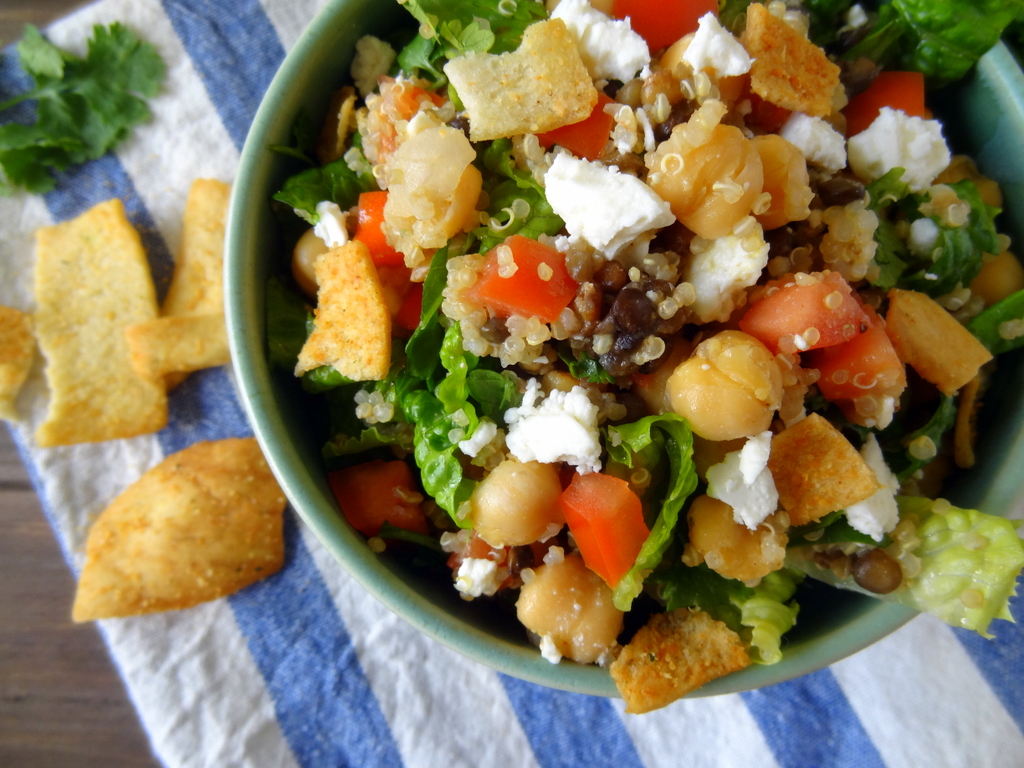 That's one of my favorite things about a dish like this: it's so easily customized! You can toss in whatever veggies you've got sitting around, you can swap couscous for quinoa, etc. Just promise you won't skip or skimp on the pita chips on top – their crunch and saltiness really help tie all the textures and flavors together!
What are some of your favorite quick, healthy dinner options?