This post has been a long time in the making. For one thing, I had intended to make a mimosa-inspired coffeecake for New Year's Day this past holiday season, but as is the case with many people (or so I suspect), I was overly ambitious in estimating what I'd have time/energy to do and ended up having to ignore half of my holiday to-do list. C'est la vie. Secondly, I'd been meaning to take the plunge into self-hosting with my blog since last summer, but life kept getting in the way. After wrapping up my teaching responsibilities for the year (yay grading! …said no instructor ever) and checking an oral PhD exam off my list this past week (whew!), it seemed as good a time as ever, and so…(drumroll please)…this post is the first to be published on the newly self-hosted putonyourcakepants.com!
Thankfully, the boyfriend is far more tech-savvy than I am, and he has been incredibly helpful in making the transition. Hopefully you'll bear with us as the dust settles; things should be more or less functional, but if you notice anything wonky, please let me know! And if you're an email or WordPress follower, you don't need to worry about re-subscribing or changing anything. That has all been taken care of for you!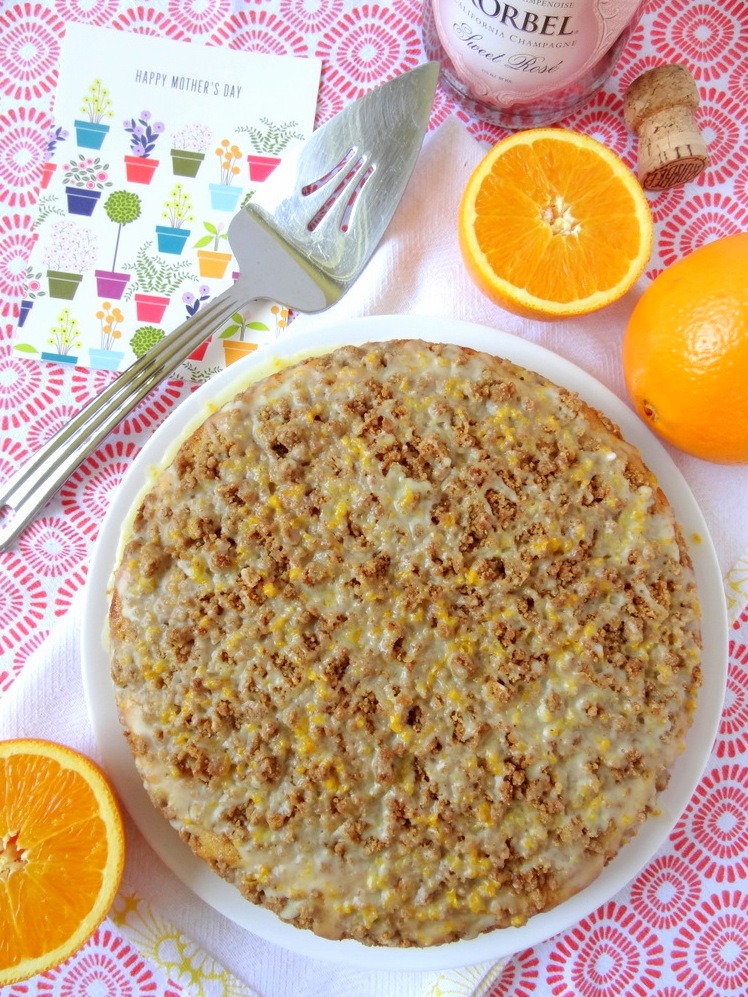 Now, let's talk about food! This coffee cake is inspired by the quintessential brunch cocktail, the mimosa. The cake is bursting with orange flavor, thanks to a trifecta of orange zest, orange juice, and orange extract, with just a hint of cinnamon. The champagne flavor is much subtler, but the champagne's fizziness renders the cake delightfully light and spongy. The alcohol itself bakes out of the cake, but there are a couple of tablespoons in the icing—obviously, no one is going to get tipsy from that, but I figured I'd throw in a warning in case you want to hoard the cake for yourself are concerned about the kiddies. (Believe me, you're going to want to hoard it!)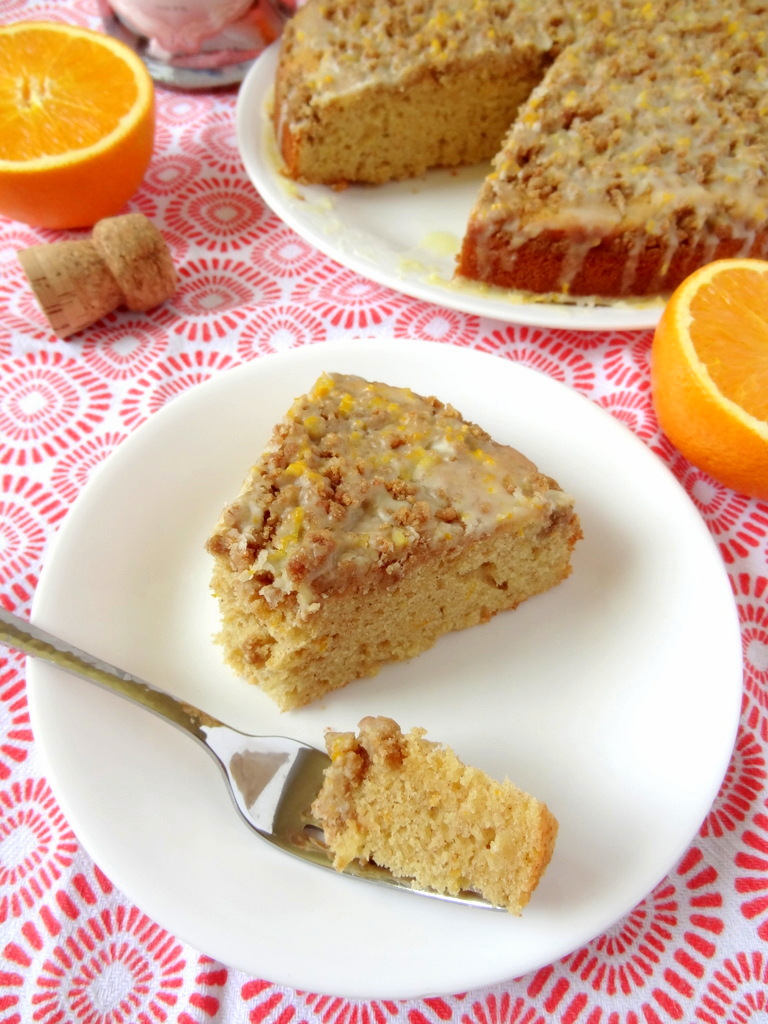 This mimosa coffee cake is the perfect way to make any morning more festive, to celebrate the end of a school year (or just the end of another week), a graduation, a birthday, or that holiday that is just around the corner…Mother's Day! Even though I didn't get around to sharing this with you for New Year's, there's still plenty of time to go out and grab the ingredients to make it for Mother's Day. Happy (early) Mother's Day to all the moms out there!