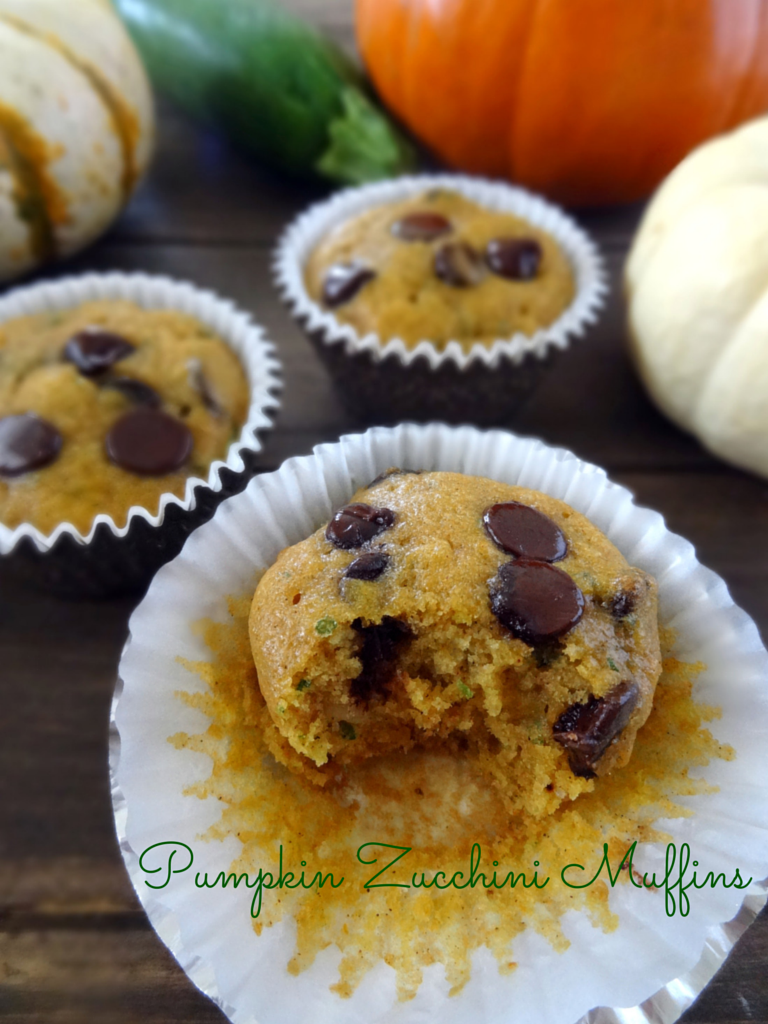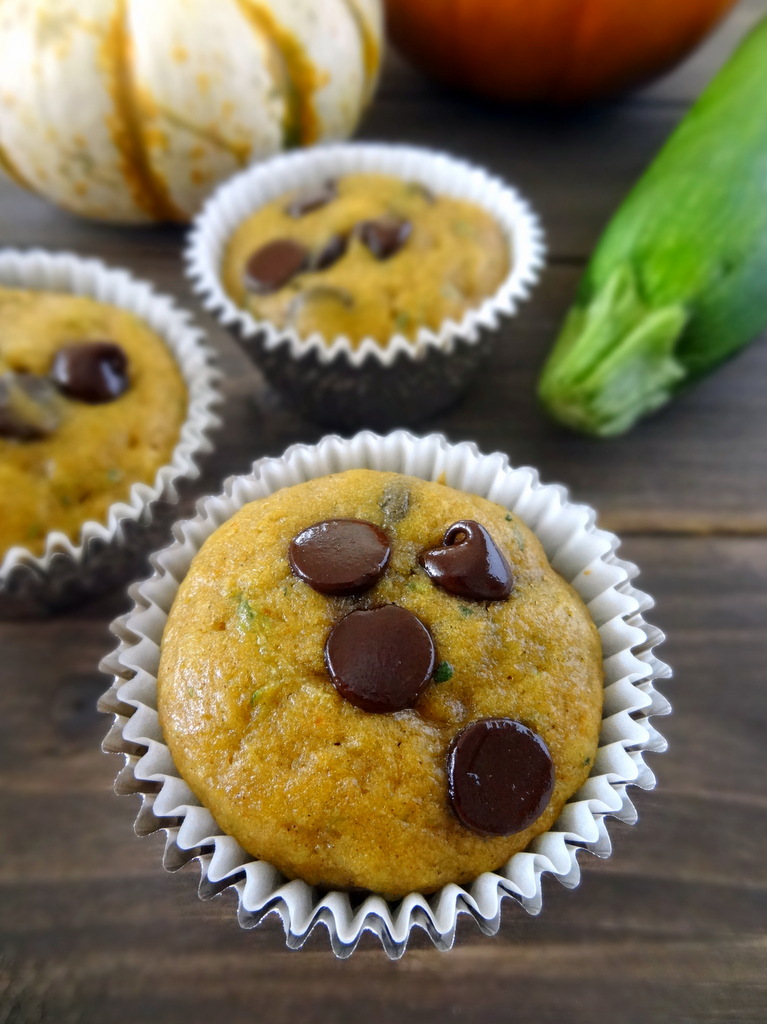 There are times when I really just need to get into the kitchen and bake something. It helps me take my mind off other, more stressful things, and it's always nice to fill the apartment with warm, comforting smells of cinnamon and chocolate, you know? In fact, whenever I hear Taylor Swift's "Shake It Off" on the radio, I like to pretend that the lyrics are actually "I'm just gonna bake, bake, bake, bake, bake, I bake it off, I bake it off." Maybe that's just me, though…
In the course of my research this last week, I came across an article that described the topic of my current project as "one of the most challenging black holes" in this particular subfield. Now, that's not to say that it's not still worth studying and examining, but this description seems pretty fitting, in my opinion, which means that this research project is frustrating as hell, which means…I needed me some pumpkin zucchini muffins. Desperately.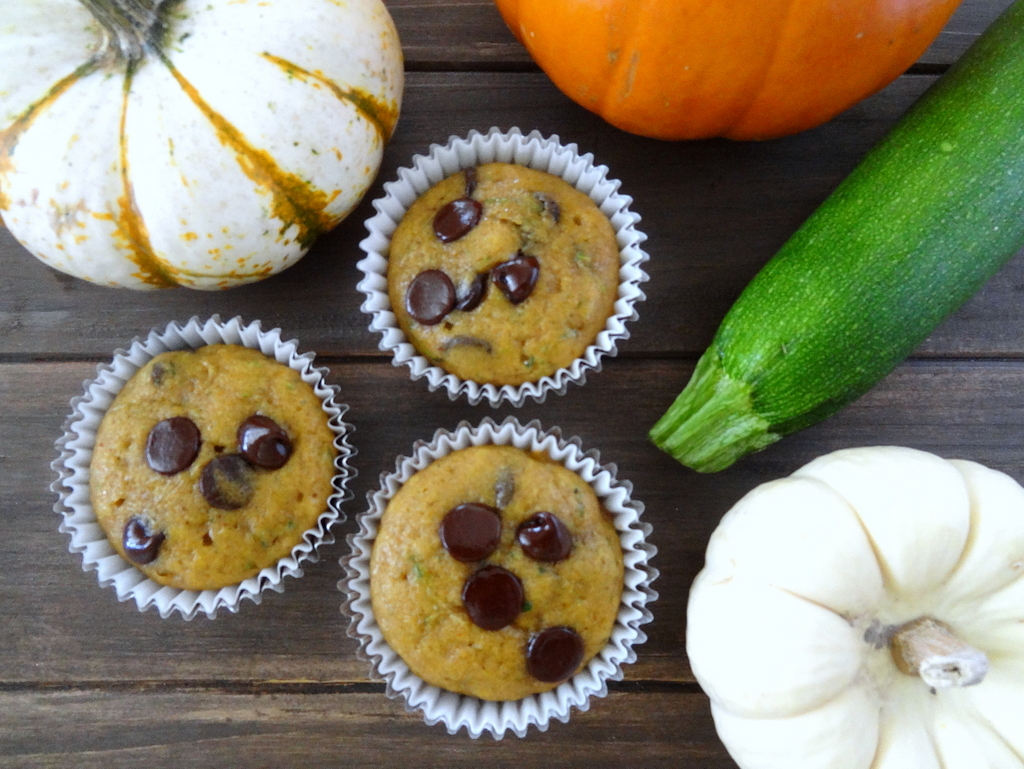 Luckily, these pumpkin zucchini muffins come together pretty quickly and are actually relatively healthy as far as baked goods go – only 1/3 cup of margarine, and plenty of pumpkin and zucchini goodness! If you want to make these uber healthy, you could skip the chocolate chips – but it was one of those weeks in my household where chocolate was really a necessity…you know how it goes.
What are your favorite things to bake when you're feeling a bit stressed and overwhelmed?