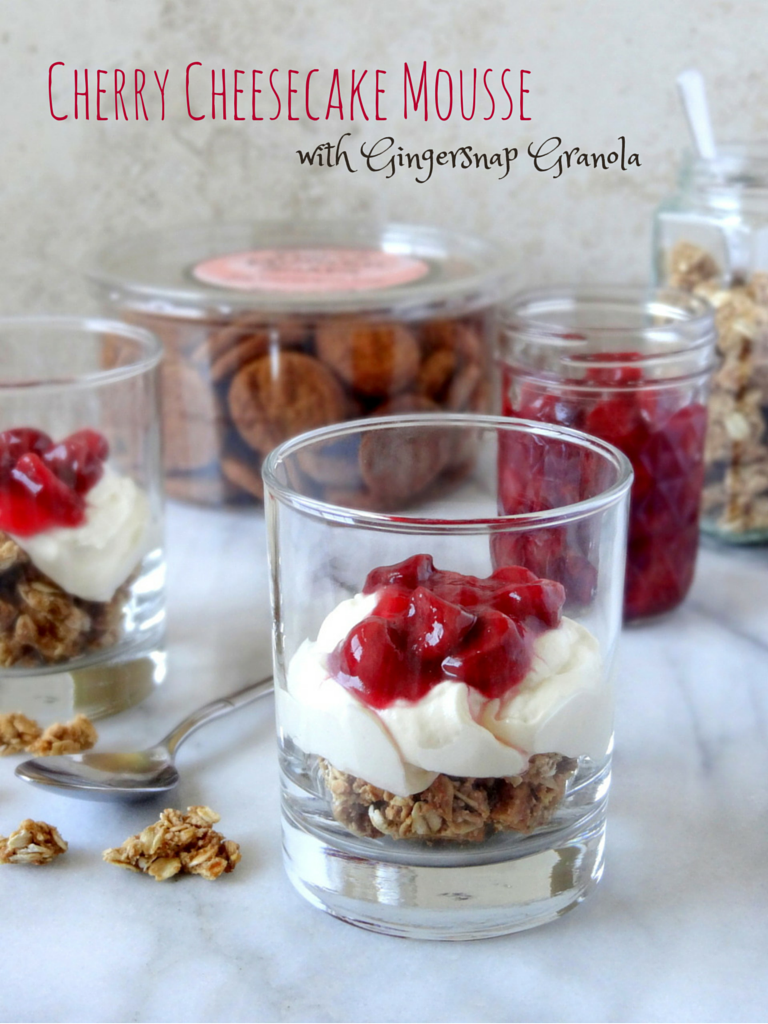 Hello, hello! It's been a few weeks since my last post, and a busy few weeks it has been! I've been laser-focused on studying for the last (and arguably most comprehensive) of my five PhD qualifying exams – which, thankfully, I passed! – and could hardly find time to cook anything at all, let alone think about new recipes. Then my brother and sister-in-law flew in for a visit a couple of days after my exam, we celebrated the boyfriend and the brother's birthdays on consecutive days, and then we all drove to western New York to spend time with my dad's side of the family, where Phoebe impressed everyone with unprecedented levels of athleticism and endurance in the nearby pond. If only she could ride a bicycle, that puppy could probably win a triathlon!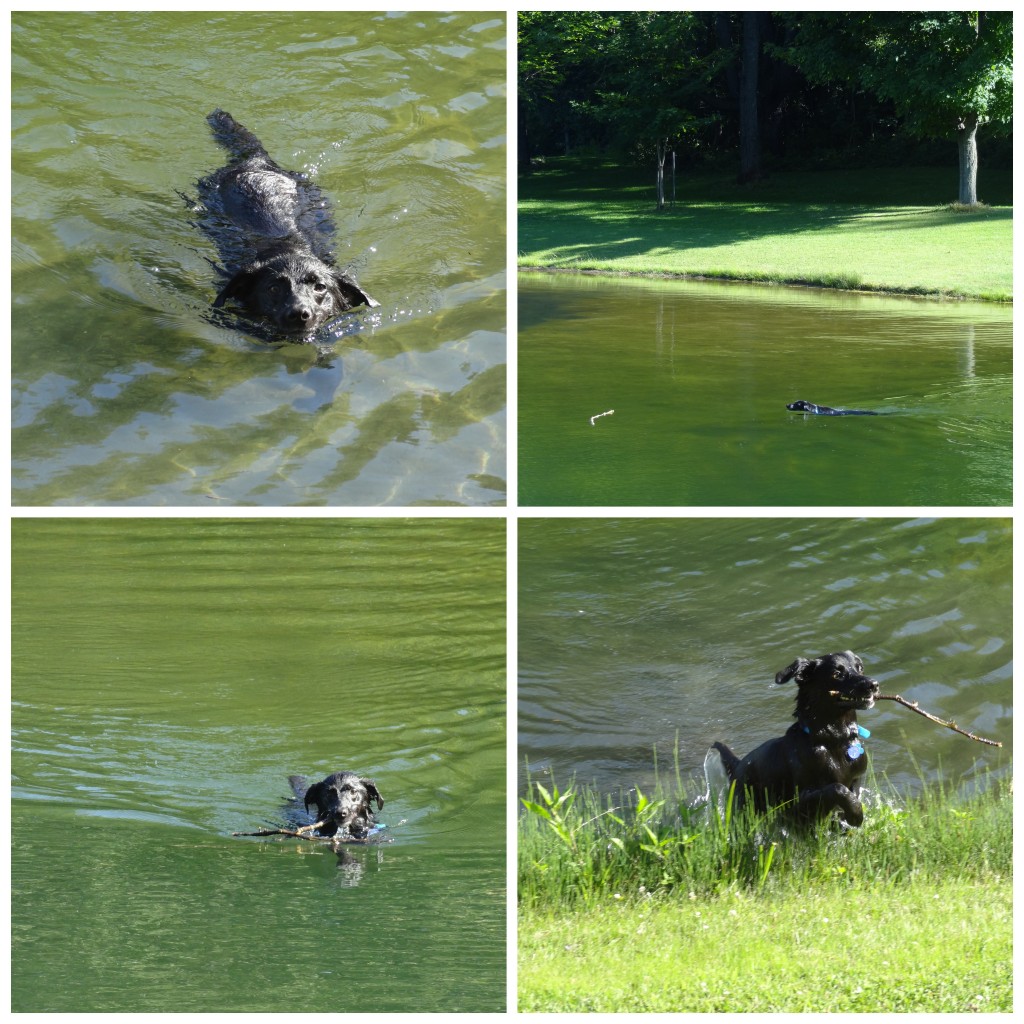 While in New York, we paid a visit to Bittner-Singer Orchards (on the edge of Lake Ontario) to pick cherries (both sweet and tart), now that our supply from last summer is finally dwindling. While I used cherries to top this cheesecake mousse, you can use just about any of your favorite summer fruits – peaches, blueberries, blackberries, etc. I know the instructions for this recipe are about a mile long, but it's really not a fussy dessert at all – and you can always swap in your favorite store-bought granola if you're short on time!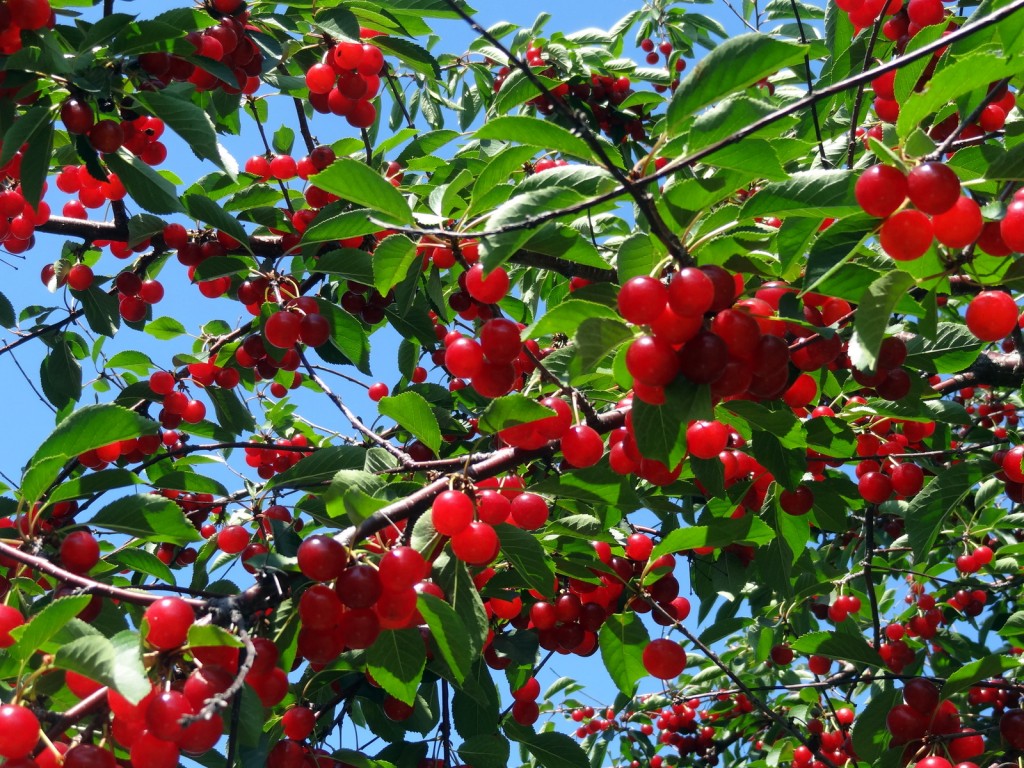 This cherry cheesecake mousse is such a lovely dessert for a warm summer evening. The mousse is ethereally light and creamy, the tangy cherries are bursting with juice and a pop of color, and the granola…well, what should I say about the granola? Little pieces of gingersnap cookies add a little spunk to the granola, and I threw in a bit of peanut butter as well, because…have you ever spread peanut butter on a gingersnap? It's a seeeriously under-rated combo. I probably shouldn't have even mentioned it, because it's also high addictive (#sorrynotsorry)! These flavors all come together to make a dessert so dreamy that it's taking some major willpower on my part not to mosey on back to the fridge this very minute to assemble a little evening pick-me-up.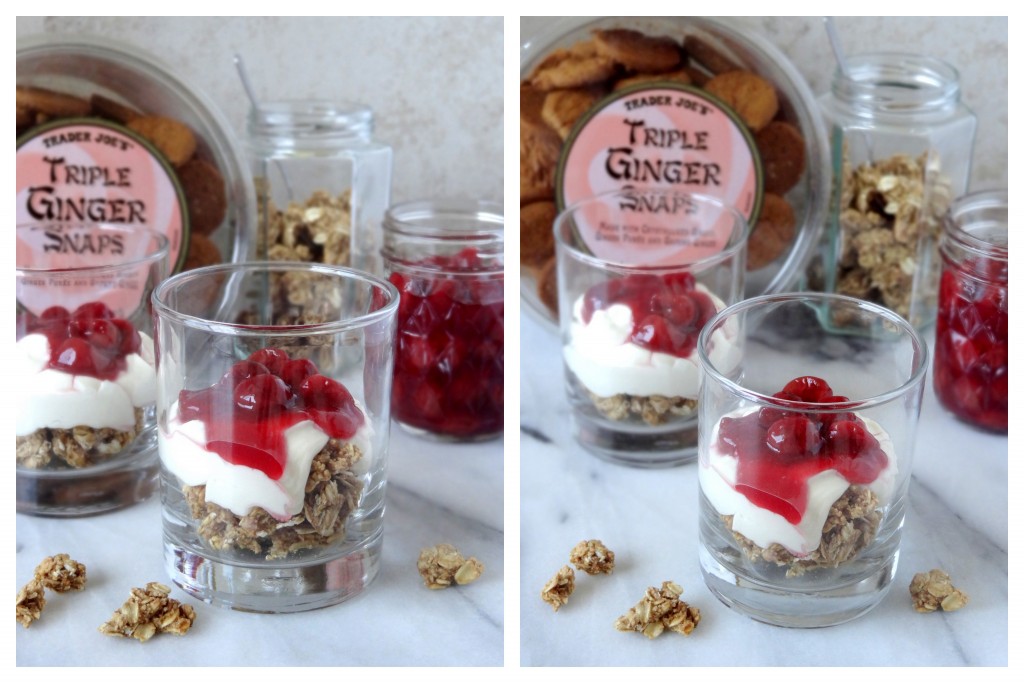 How have the dog days of summer been treating you all?