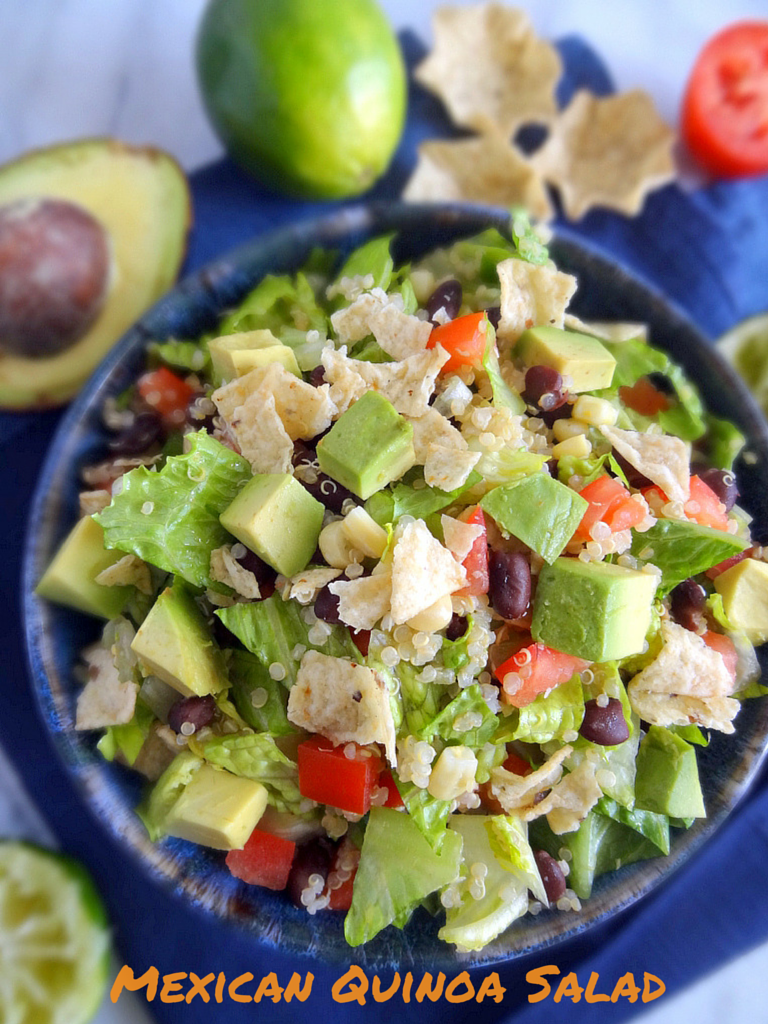 Today is my first ever REAL snow day! I'm not going to lie – I'm pretty darned excited about it. In true graduate student fashion, however, I'm excited about it because it means that I can stay home and have time to work without interruption. My university cancelled class once last year as well, although technically that wasn't because of snow accumulation, but rather because the temperature was going to be around -30F: it was an "extreme wind chill day."
Anyhow, regardless of how giddy the few and far between snow days and "extreme cold days" make me, during the winter I sometimes like to pretend that I live somewhere other than Michigan, somewhere warmer. I could crank the heat to 80 degrees, walk around in shorts, and blast the Beach Boys, but since that would make for an uber cringe-worthy next heating bill (not to mention it would *probably* irritate the neighbors), making dishes inspired by the flavors of a warm climate cuisine seems like the next best option.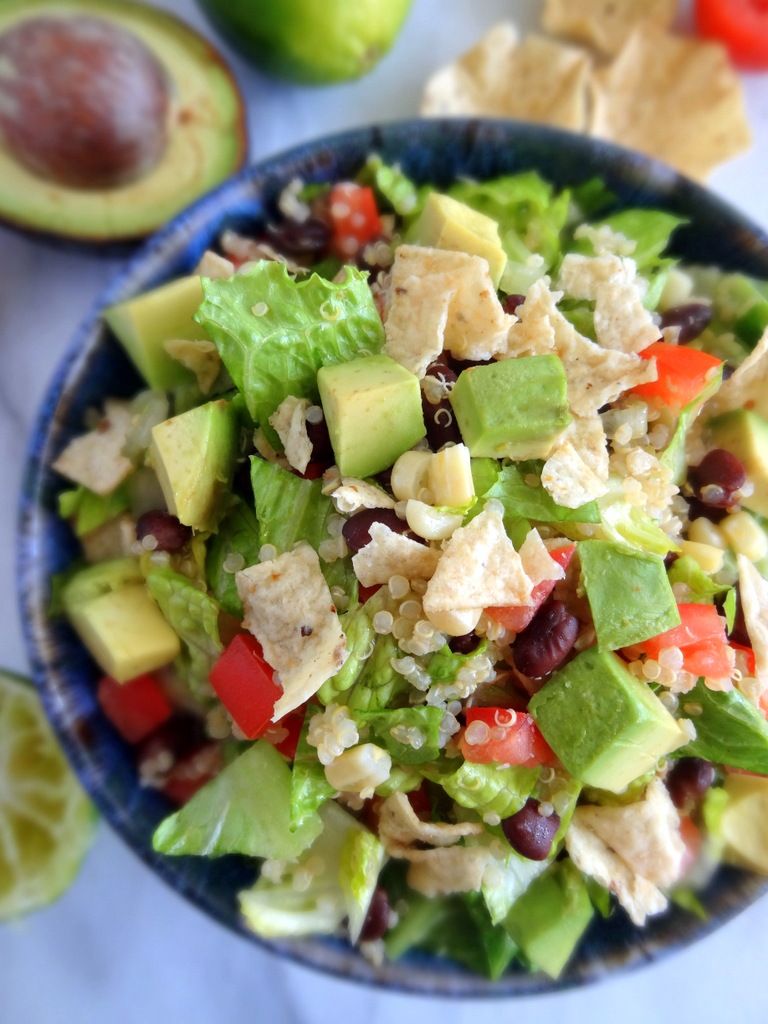 This Mexican quinoa salad is a variation on my Mediterranean chopped salad, which I adore and make on a regular basis, but I wanted to change things up a bit, so I swapped out the Mediterranean flavors for Mexican ones. Instead of chickpeas, feta, and pita chips, we've now got black beans, chunks of creamy avocado, and crunchy tortilla chips, plus a lime and cumin dressing to top things off! This salad is also vegan and gluten-free, so it'll fit right in with a lot of healthy-eating resolutions. I originally served this as a side salad (along with some awesome chicken enchiladas that the boyfriend whipped up!), but you can also easily make this a meal salad, in which case I recommend adding a bit more protein – extra quinoa or some grilled chicken, and maybe some cheese too.
[Side note: I completely forgot to add the cilantro before taking these pictures, but I did remember by the time we sat down to eat! Be sure to remember the cilantro – it's practically a requirement for Mexican/Mexican-inspired food!]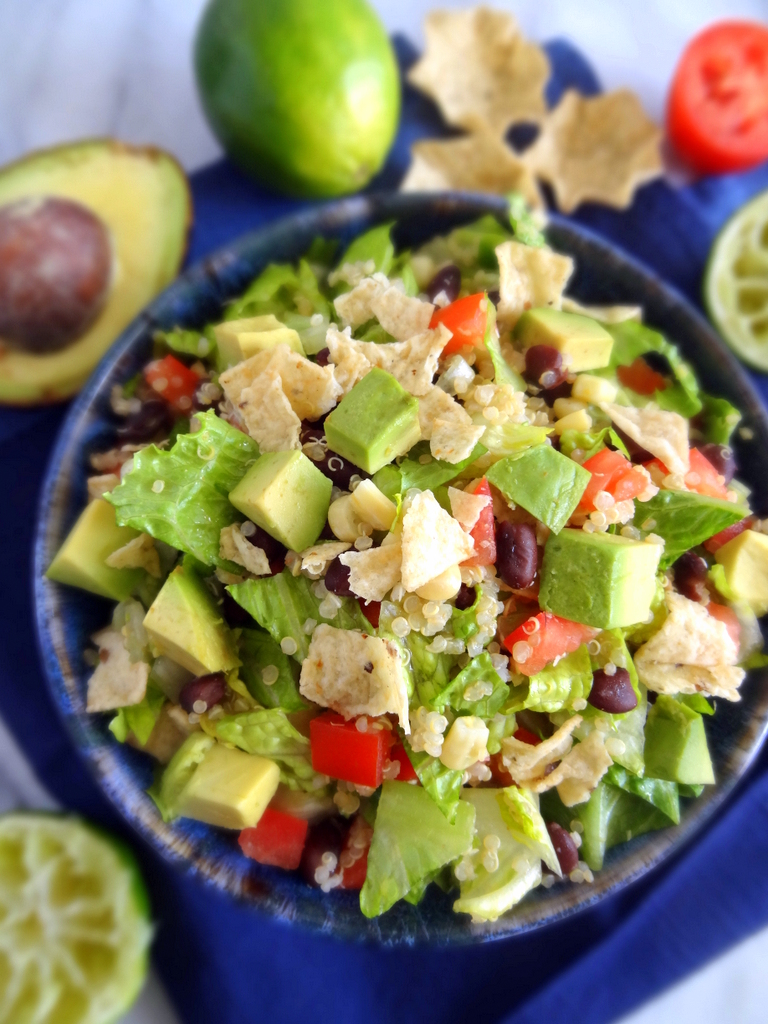 How is this winter treating you all? What are your favorite winter-time meals? Are they hearty meals that warm you up or ones that help you pretend you're somewhere warm and tropical?