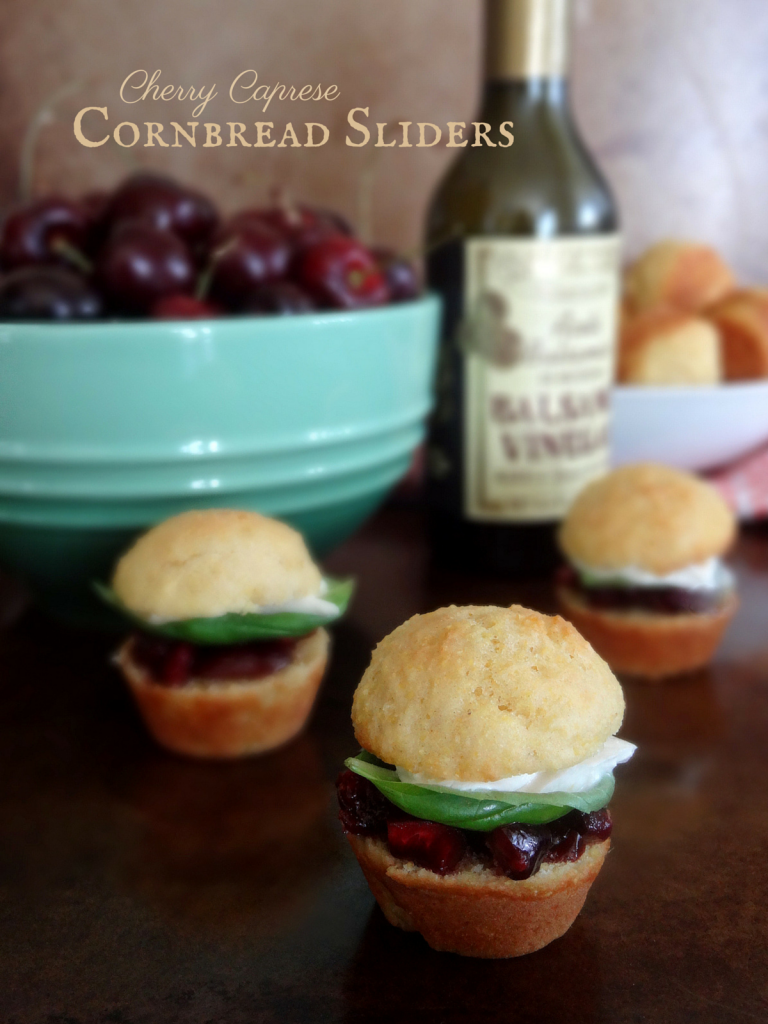 When I posted the recipe for cherry cheesecake mousse a few weeks ago, I mentioned on Facebook that I hoped you had all stocked up on cherries, because there would be a few more cherry recipes headed your way. Well, I'd like to modify and/or rescind that statement, because there will not be as many recipes as I'd anticipated. As it turned out, the cherries we bought—they were so cheap!—were…not the best. They weren't particularly sweet or even flavorful, and while they weren't exactly mealy, their texture still left something to be desired. There are few things in life (okay, I exaggerate: few things within the food realm) that make me sadder than bad fruit does, and these cherries made me very sad. But throwing away food also makes me sad, so I decided to power through.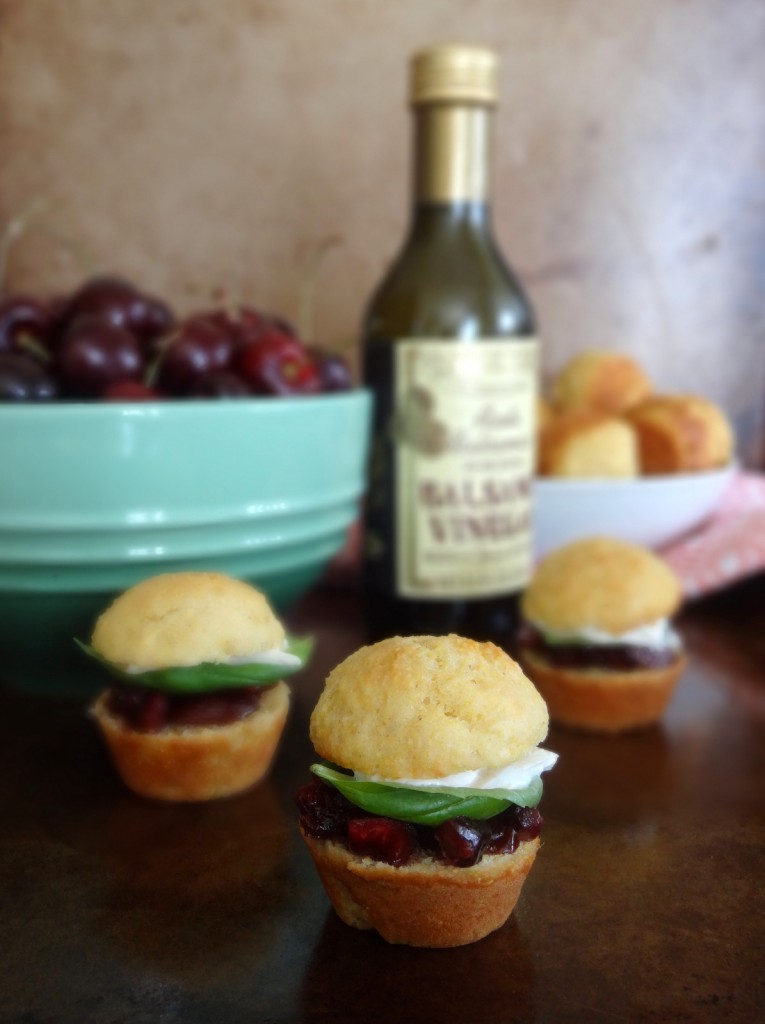 I had already been thinking about creating a caprese cornbread appetizer, to be filled with a mixture of fresh tomatoes, sundried tomatoes, and balsamic vinegar, but when I found myself stuck with mediocre cherries, I remembered these fruity caprese-inspired bites and decided to try using cherries in place of tomatoes in the sliders.
The good news about these cherry caprese cornbread sliders is that it does not matter whether the cherries you have are the best of the season or just meh. Mixed together with a little splash of balsamic vinegar, even lackluster cherries provide enough sweetness and juiciness to make a complex and satisfying filling for these little sliders. Add in some creamy mozzarella and a pop of spicy-sweet basil and voilà! An elegant and wonderfully seasonal little appetizer! And since these sliders are total finger food, they can easily be served in a variety of contexts: from dinner parties and cocktail parties to grill-outs and picnics, these are sure to impress, no matter the occasion!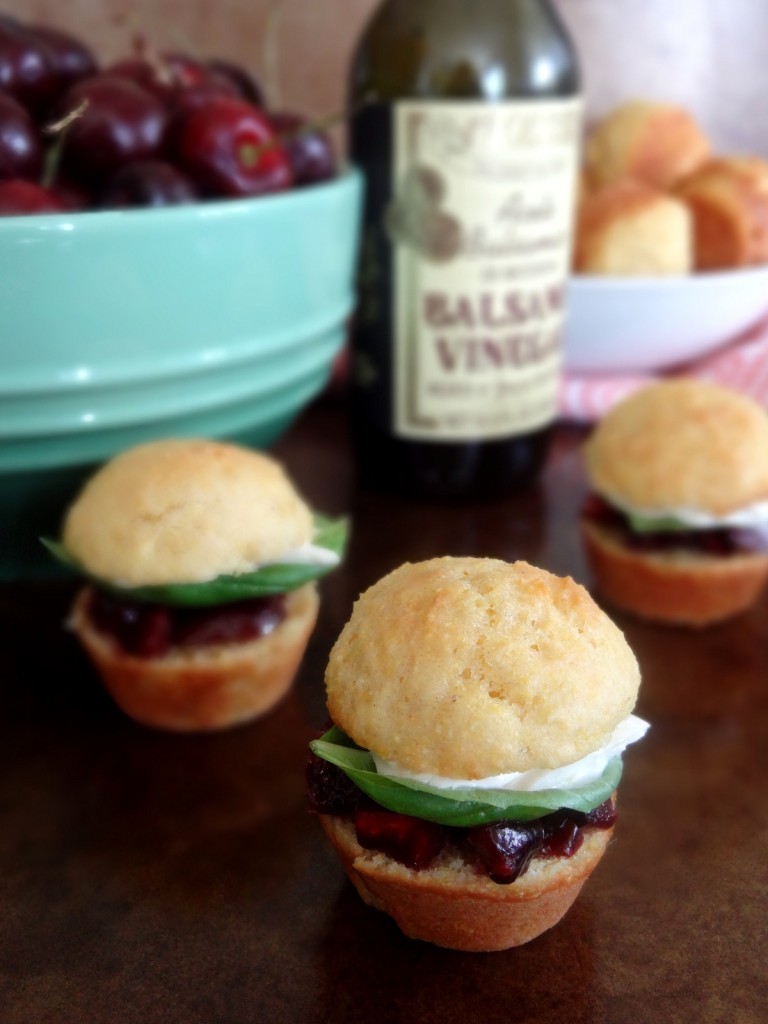 And in case you're still looking for more cherry recipes, might I suggest some cherry cornmeal buckle? Or some cherry chipotle salsa? Or some cherry poppy seed chicken salad? And of course, there's always classic tart cherry pie.
What are your favorite cherry recipes? Do you have any tricks for using up suboptimal fruit?