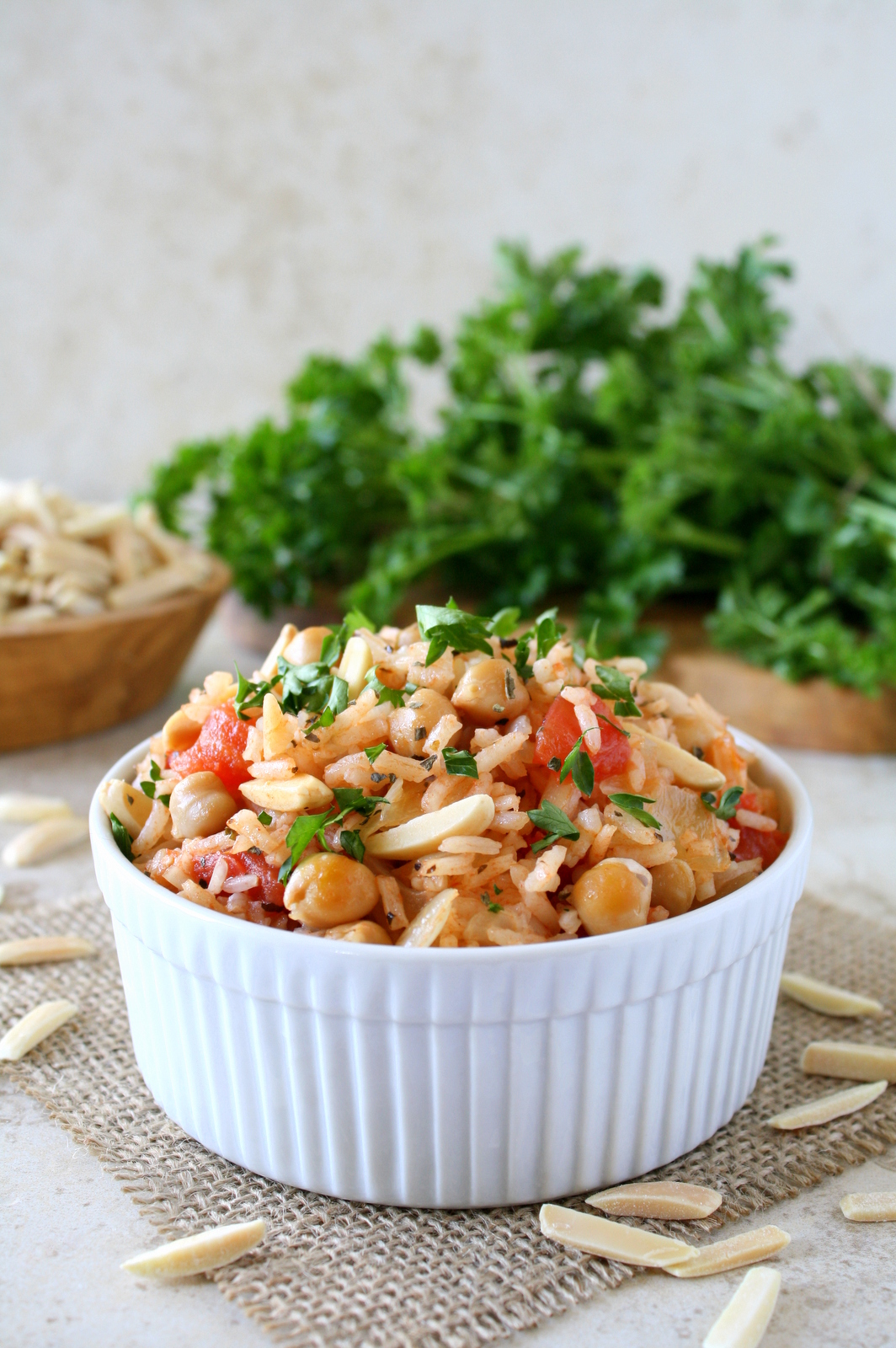 A few weeks ago, after passing his defense and going from Mr. Cake Pants to Dr. Cake Pants, the fiancé moved to California to start a new job. One of the biggest changes for both of us (in terms of practical matters, anyway) has been making the transition to meal planning and cooking for one. Since I'm finding myself busier than ever, I'm not terribly keen on the idea of making partial recipes and cooking more often, so I've been relying on dishes that I know will hold up well as leftovers, like this Mediterranean rice pilaf.
Also on the topic of the challenges of cooking for one: I've found that recipe testing for the blog can be a bit trickier with Dr. Cake Pants out in California. My willingness to persevere through multiple iterations of a recipe has decreased, given that I'm the only one consuming the beta versions. I've already had a spectacular amount of Baileys leprechaun chow that (tragically) went into the garbage when I realized that the liquid renders it unfit for consumption by the next day, as well as a colossal banana bread fail (although at least that was still edible). When I texted this photo to the fiancé, he replied, "Those look neat. What are they supposed to be?"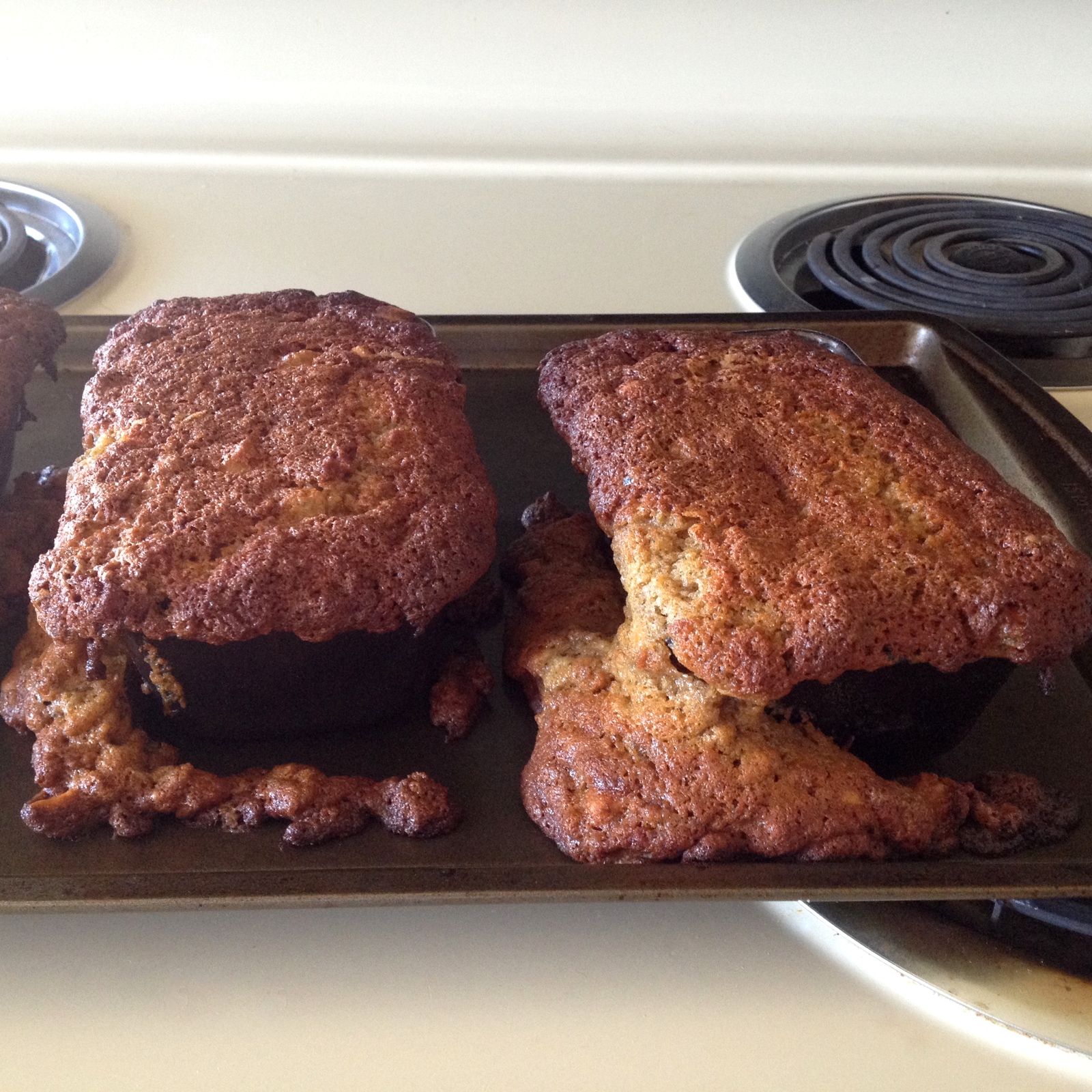 I rectified the leprechaun chow situation later in the week by making a small batch and testing it every thirty minutes to see how long it stayed fresh, but I'm still a little put off by the banana bread incident, so I'm holding off on round two for the time being. Thankfully, this Mediterranean rice pilaf turned out perfectly the first time I made it!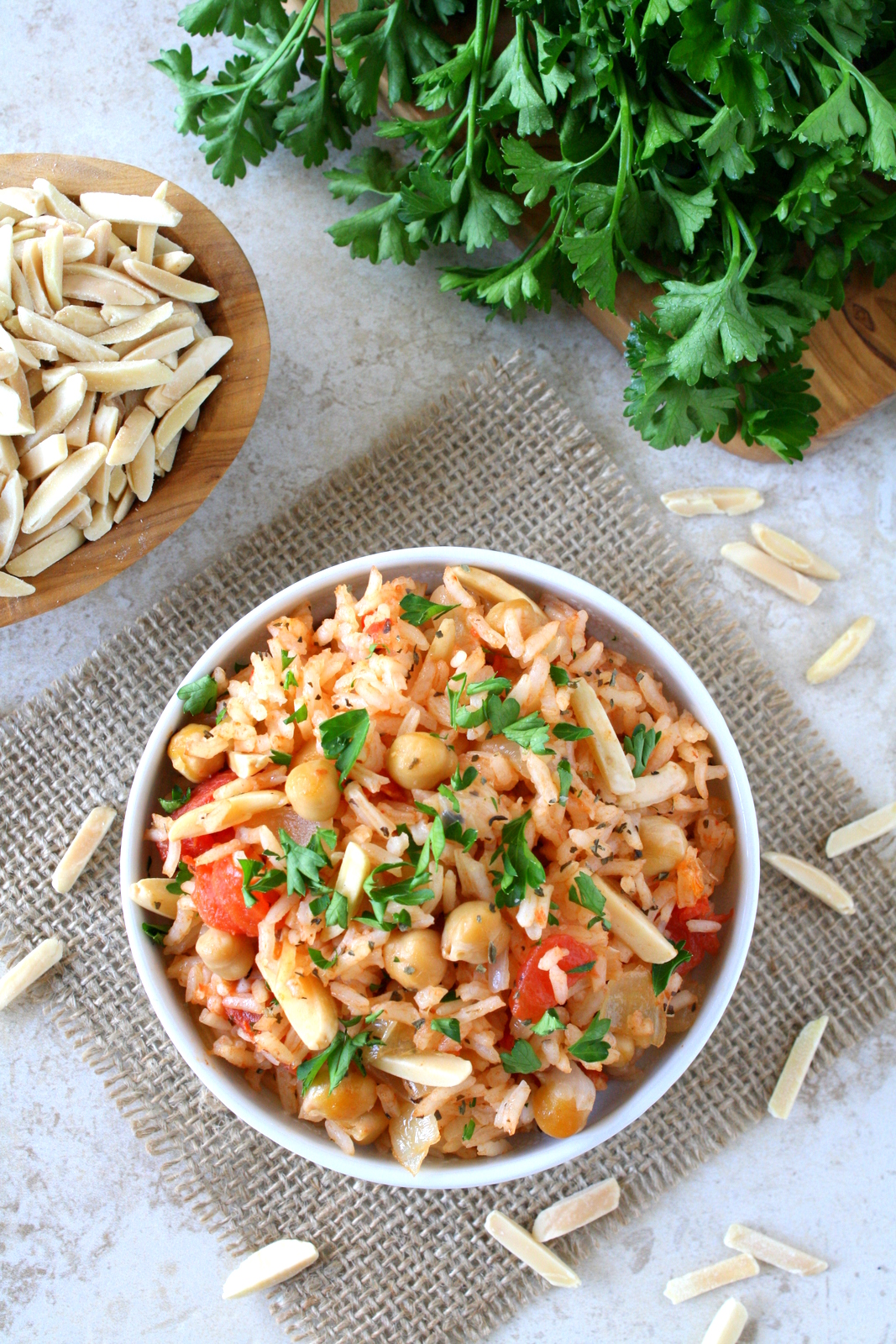 This rice pilaf is adapted from a recipe for stuffed peppers that I got from a Greek cookbook years ago. Every time I make them, I end up stealing extra bites of rice from the peppers while the oven preheats—there's something about the crunch of slivered almonds that makes it so irresistible!—so I decided to make the rice into a dish all on its own. To change things up a bit, I tossed in some chickpeas and some extra seasonings (garlic, oregano, and parsley) and cooked the rice in broth for added flavor. As far as the leftovers potential of this Mediterranean rice pilaf, I can personally attest that it lasts up to six days in the fridge. I was, however, getting a bit bored by day four, so instead of pairing it with chicken, I topped it with a fried egg and was quite pleased with the results—it's quite versatile in that regard! It also has a variety of ingredients believed to boost cardiovascular health, such as almonds, chickpeas, and tomatoes, so your heart will be as happy as your taste buds!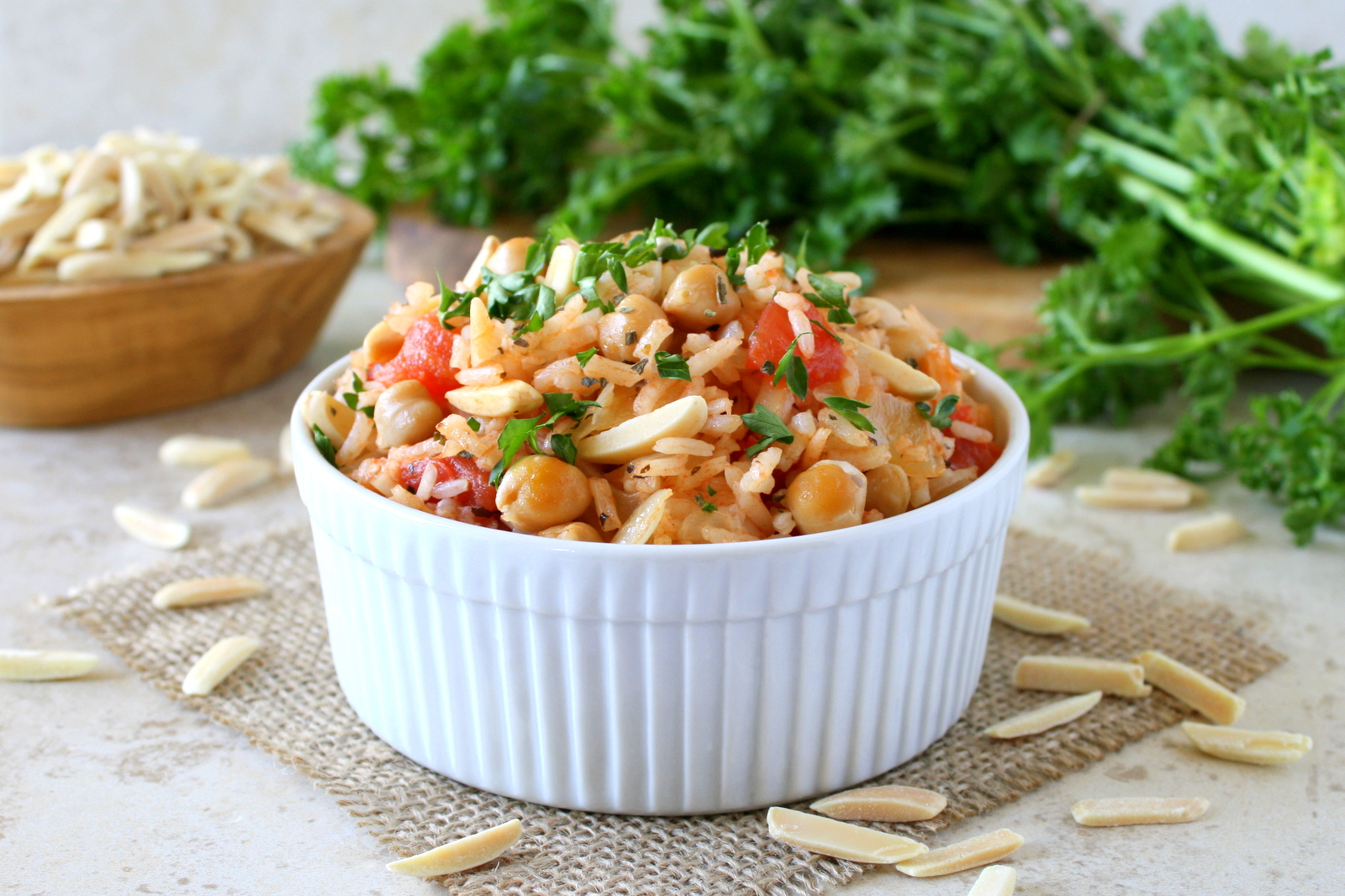 What are your favorite leftovers-friendly dishes? And have you had any recipe testing flops lately? Let's hear about them…after all, everyone loves bloopers!
Recipe of the Week
,
Welcome Home Wednesdays
,
Fiesta Friday
(cohosted by
Of Goats and Greens
and
Everyday Healthy Recipes
), and
Sunday Fitness & Food
.