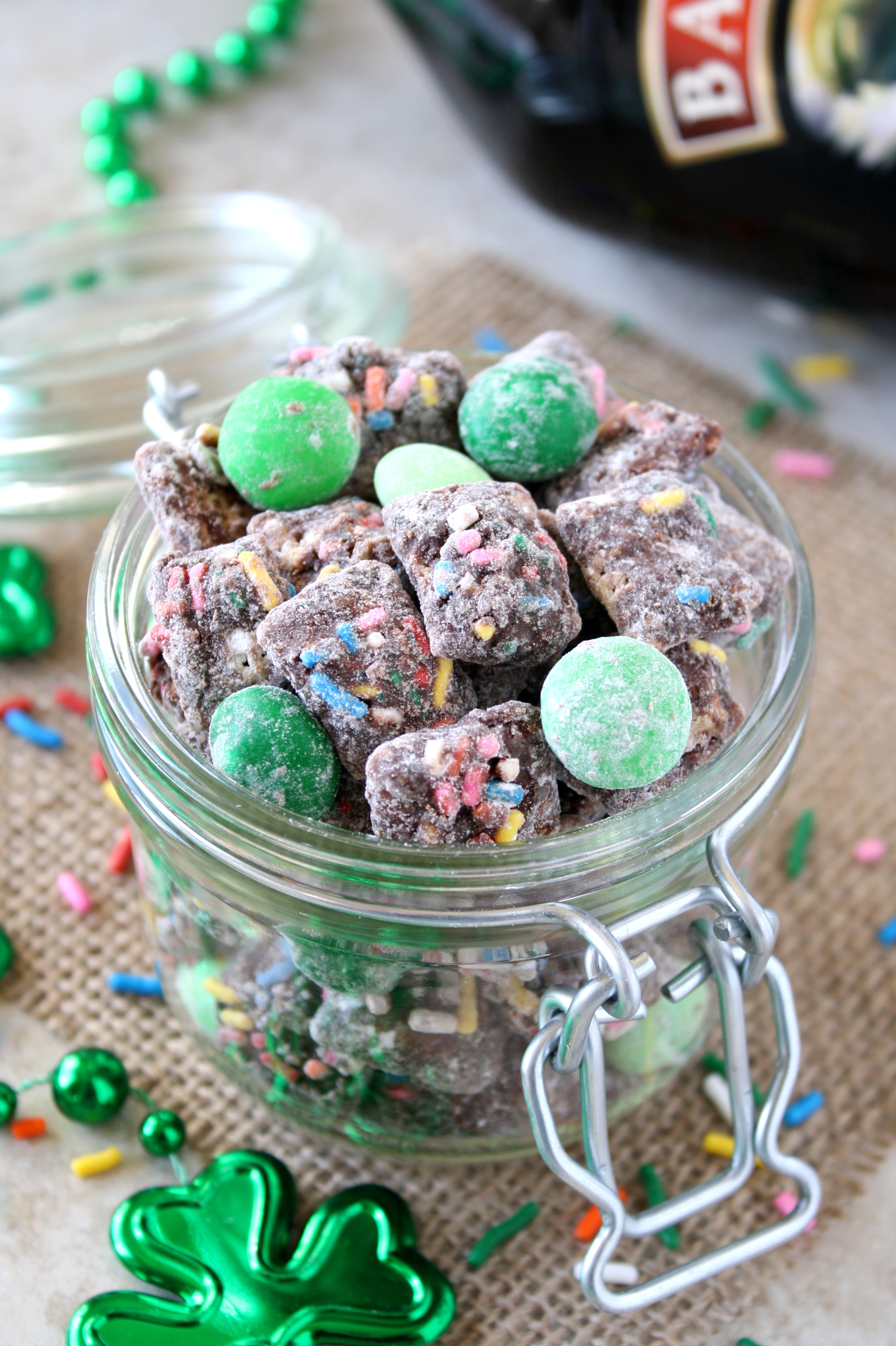 In elementary school, I learned that leprechauns are mischievous and elusive beings. Tasked with devising a leprechaun trap, however, I was unable to come up with anything more elaborate than a shoebox with some (chocolate) gold coins inside—in retrospect, this probably should have been an early indication that I was not cut out to be an engineer, which is what most of my family members are! Not surprisingly, my shoebox and chocolate coins contraption was unsuccessful, but perhaps if I had used some of this Baileys leprechaun chow as bait…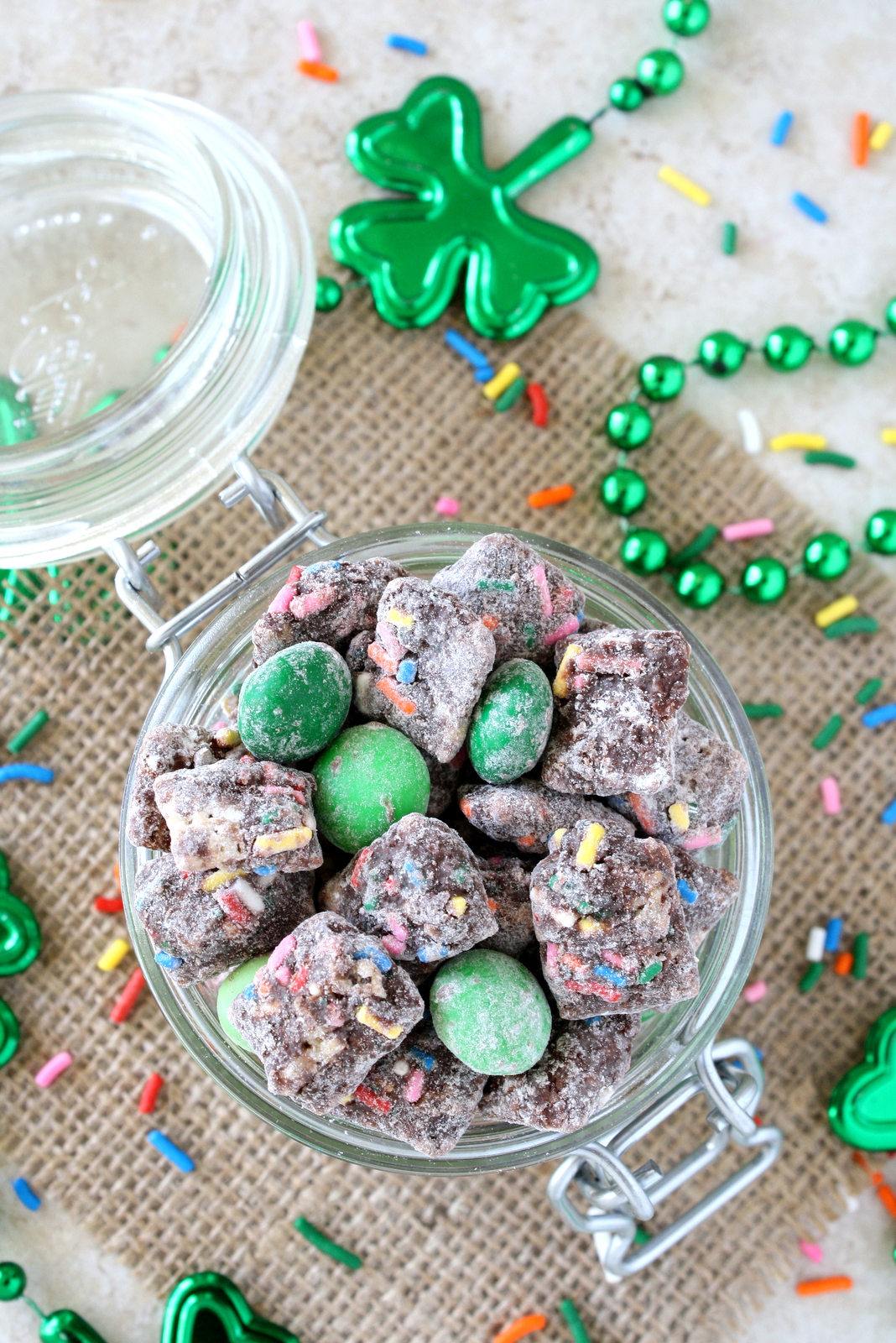 Since leprechauns are tricky little creatures, it's fitting, in a way, that the recipe for this Baileys leprechaun chow was a bit tricky to develop. For starters, it's problematic to incorporate liquid into a recipe for leprechaun chow (aka puppy chow, aka muddy buddies) because the cereal will inevitably absorb that liquid over time, so I cannot emphasize enough that you should plan on serving it soon after making it. I left some overnight and tried a handful the next day, and trust me, you won't be attracting any leprechauns with that sad, stale snack.
Mixing Baileys and chocolate can also be complicated. I've had success in the past with adding Baileys to chocolate melted with butter, but not with adding it to pure melted chocolate. But…I usually forget this—after all, I only bring out the Baileys roughly once a year!—so of course my first attempt led to the chocolate seizing up as I watched in horror. I salvaged it by whisking in some cream, but I decided to try again with a different method to find out whether it's possible to omit the cream. This time, I heated the Baileys and poured it over the chocolate chips; the chocolate didn't seize, but it also didn't have the silky, smooth texture I knew would be necessary to coat the cereal pieces. I tried again with equal parts Baileys and cream, using the same heat-and-pour method, and this time, the consistency was much better.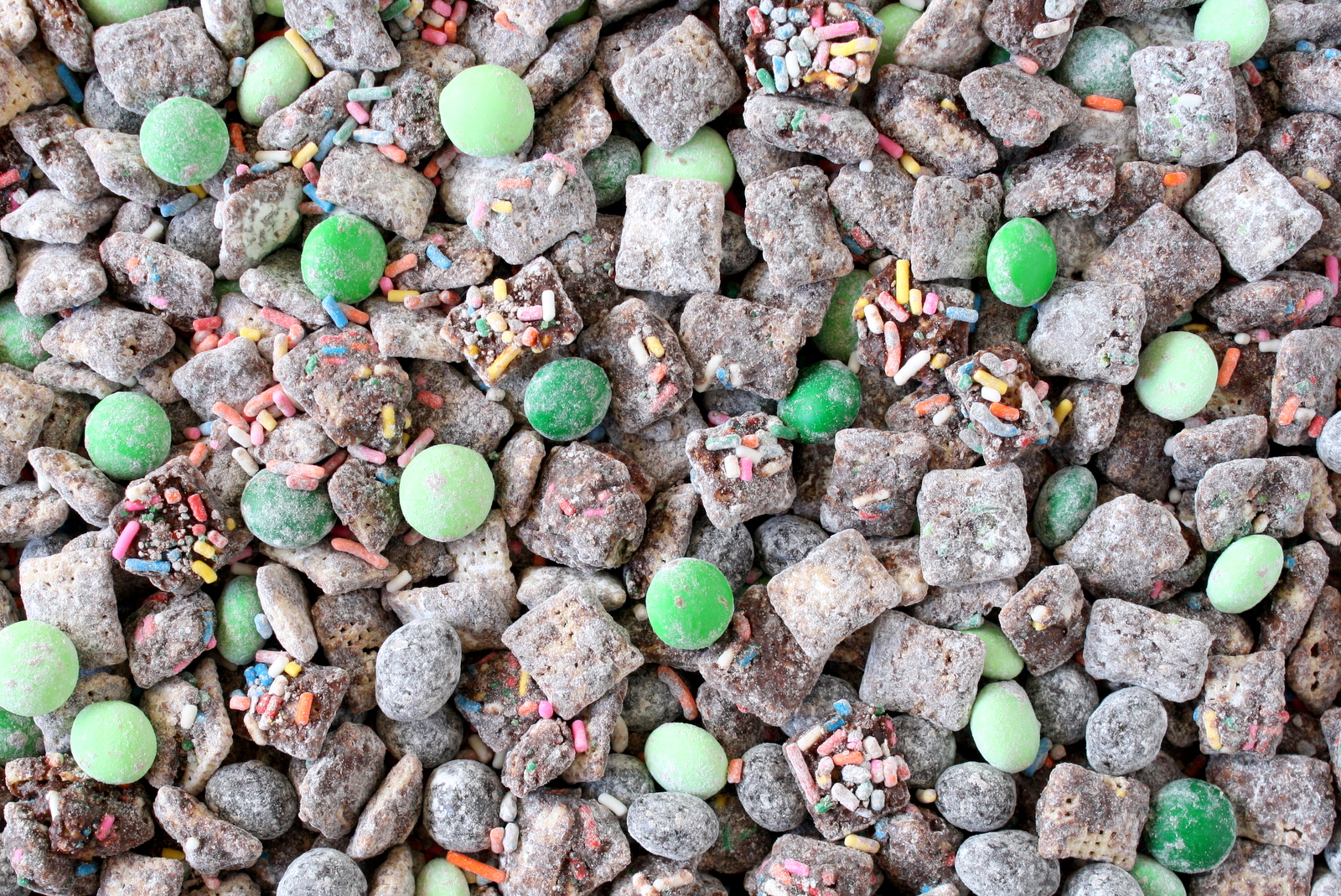 But let's put aside the difficulties that using Baileys in this recipe introduces (and I hope that my trials and tribulations will help you avoid the same pitfalls!) and talk for a second about the leprechaun chow itself! The smooth flavor of Baileys subtly permeates the chocolate coating, balancing its sweetness, and you have your choice of candy additions—mint chocolate complements Baileys extremely well, and the same is true of coffee. You could also forgo the candy and add something for crunch, like roasted hazelnuts! I included rainbow-colored sprinkles for aesthetic reasons (plus, you know, leprechauns and rainbows…), but they don't really add anything taste-wise, so feel free to skip them if you prefer. You do you!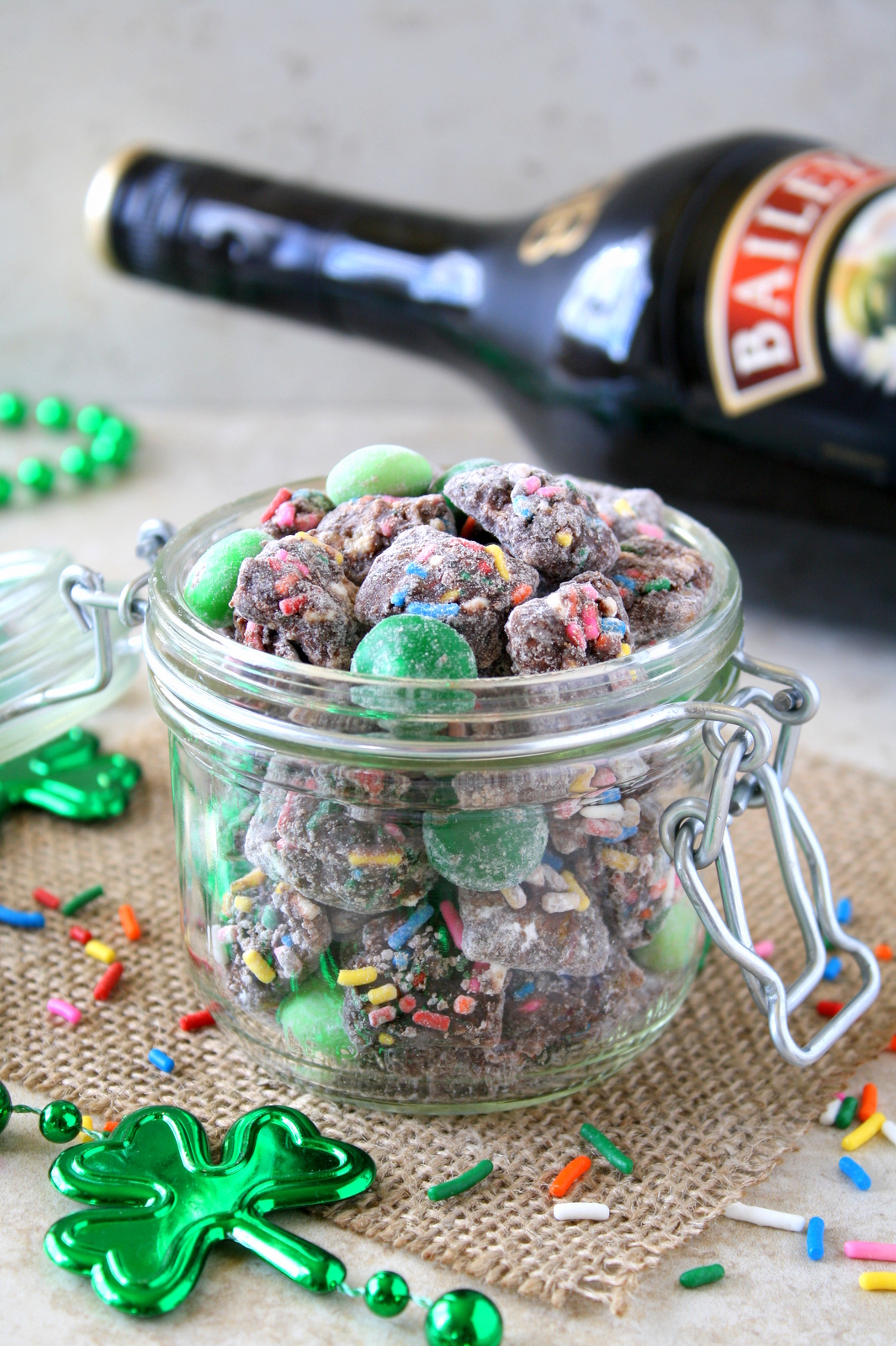 What St. Patrick's Day activities did you do in school as a kid? Have you ever designed a leprechaun trap? And in all seriousness, I wish I knew more about the science behind combining chocolate with liquids/fats/alcohol, so if you have any insight or can point me in the direction of a good article, please let me know!
Recipe of the Week
,
The Wednesday Showcase
,
Welcome Home Wednesdays
,
Fiesta Friday
(cohosted by
Tales From The Kitchen Shed
and
Spades, Spatulas, and Spoons
), and
Sunday Fitness & Food
.