Halloumi, where have you BEEN all of my life?! Besides, you know, Cyprus. Apparently. This was my second time using this glorious Cyprian cheese, and I have a feeling I'll be buying a lot more of it in the coming months. I've never been to Cyprus, but given its ties to the Greek world—trade networks between Cyprus and Greece existed even as far back as the fourteenth century BC—and the similarities among various types of Mediterranean cuisines, I'm surprised that I never encountered or even heard of halloumi during my time spent in the Mediterranean.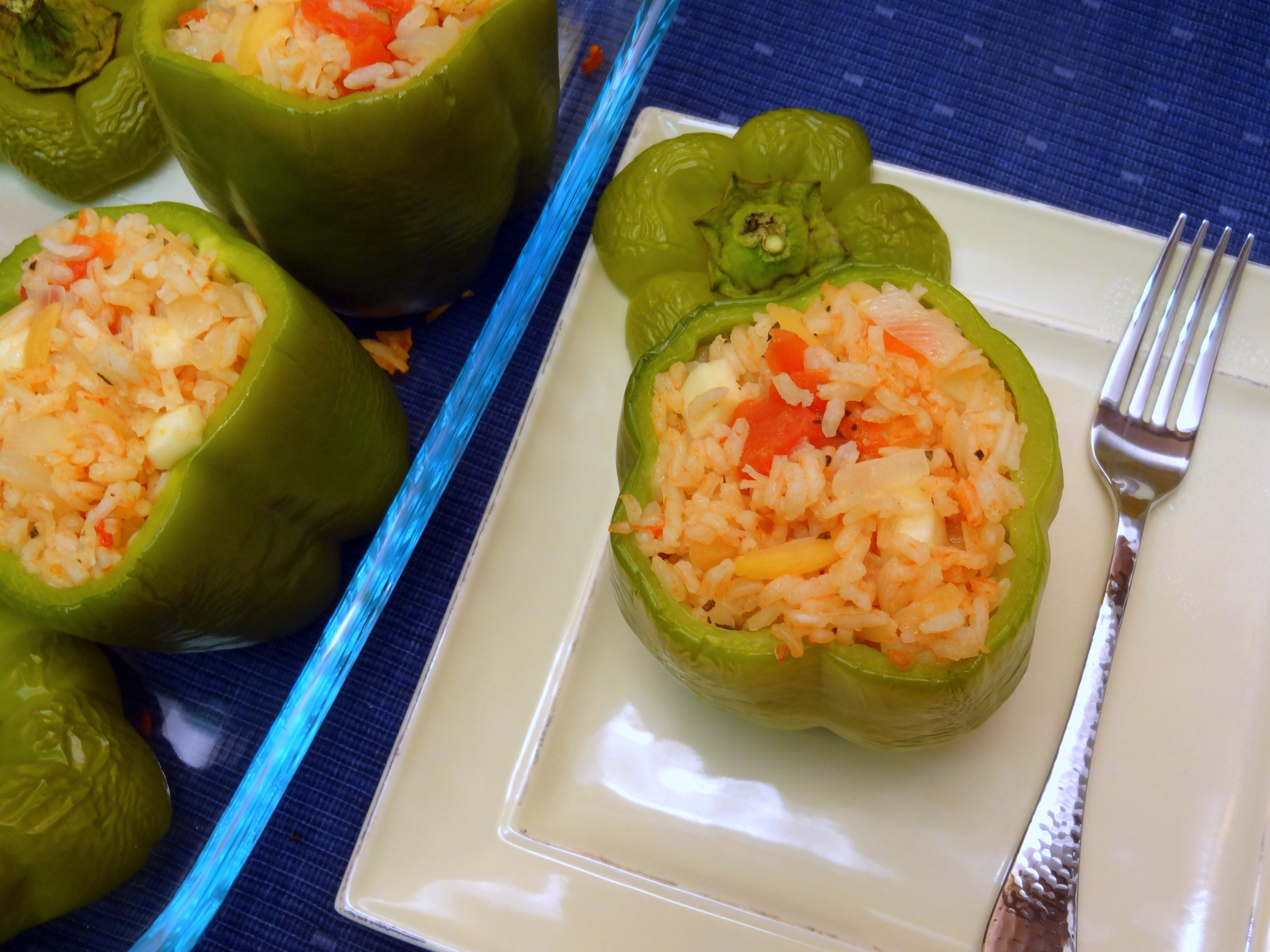 I did, however, encounter plenty of stuffed peppers while I was in Greece. At restaurants, my roommate and I would sometimes order two dishes and then split them—one "safe" dish we knew we'd like, and one more adventurous dish. It was our way of getting to try various local delicacies while ensuring we wouldn't go hungry if we found neither to our liking. Stuffed peppers was one of our favorite "safe" dishes. It was a good system, since…well, let's just say, octopus is really not my thing.
While many stuffed peppers incorporate ground beef, these are a bit lighter—most of those I had in Greece were vegetarian and I wanted to stick to that. Slivered almonds and halloumi supply the protein, with the almonds adding some nice crunch as well.