My grandma has long practiced what we call "cookie diplomacy." She keeps a regular supply of home-baked cookies on hand so that she can gift them to her hairstylist, her doctor, her butcher, etc.* While I have yet to reach a first-name basis with anyone at the grocery store, I do share with my grandma a firm belief in the power of cookies to say "thank you."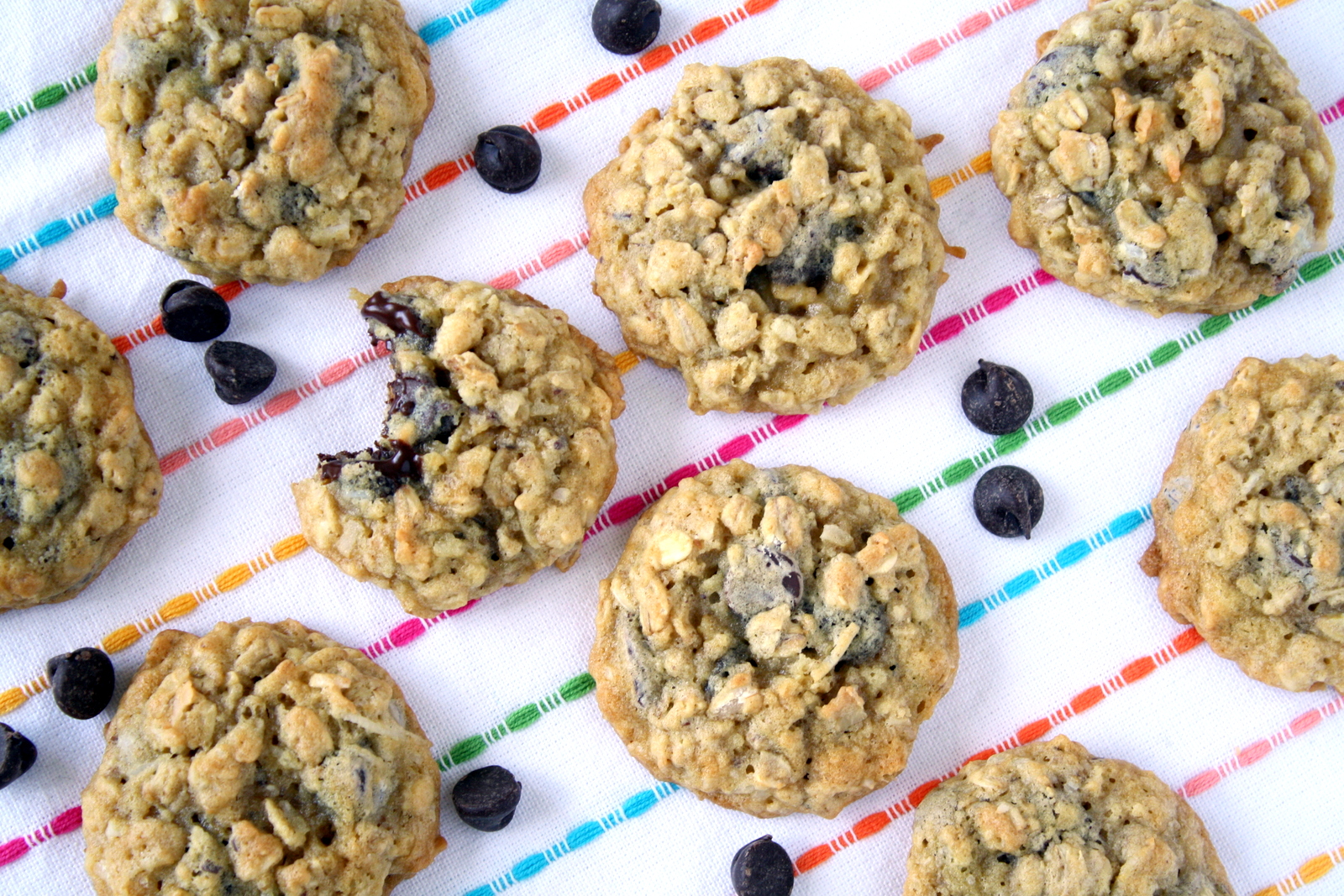 When the fiancé and I took a day trip to Holland, Michigan, to see the tulips last spring, our friends were nice enough to look after Phoebe (who happens to be celebrating her fourth adoptiversary today!). As a thank you, I decided to bake them some cookies, but unfortunately, my first attempt at these chocolate chip coconut oatmeal cookies produced cookies so hard that the fiancé claimed he nearly cracked a tooth on one. Since they would have been more of a punishment than a thank you, I tried again, working from a different recipe. Thankfully, I didn't have to wait for the third time to be the charm, because the second recipe (from Quaker Oats, with small modifications) created the marvelously chewy cookies I had envisioned! In addition to using chocolate chips and coconut in place of raisins, I also reduced the amounts of butter and sugar slightly.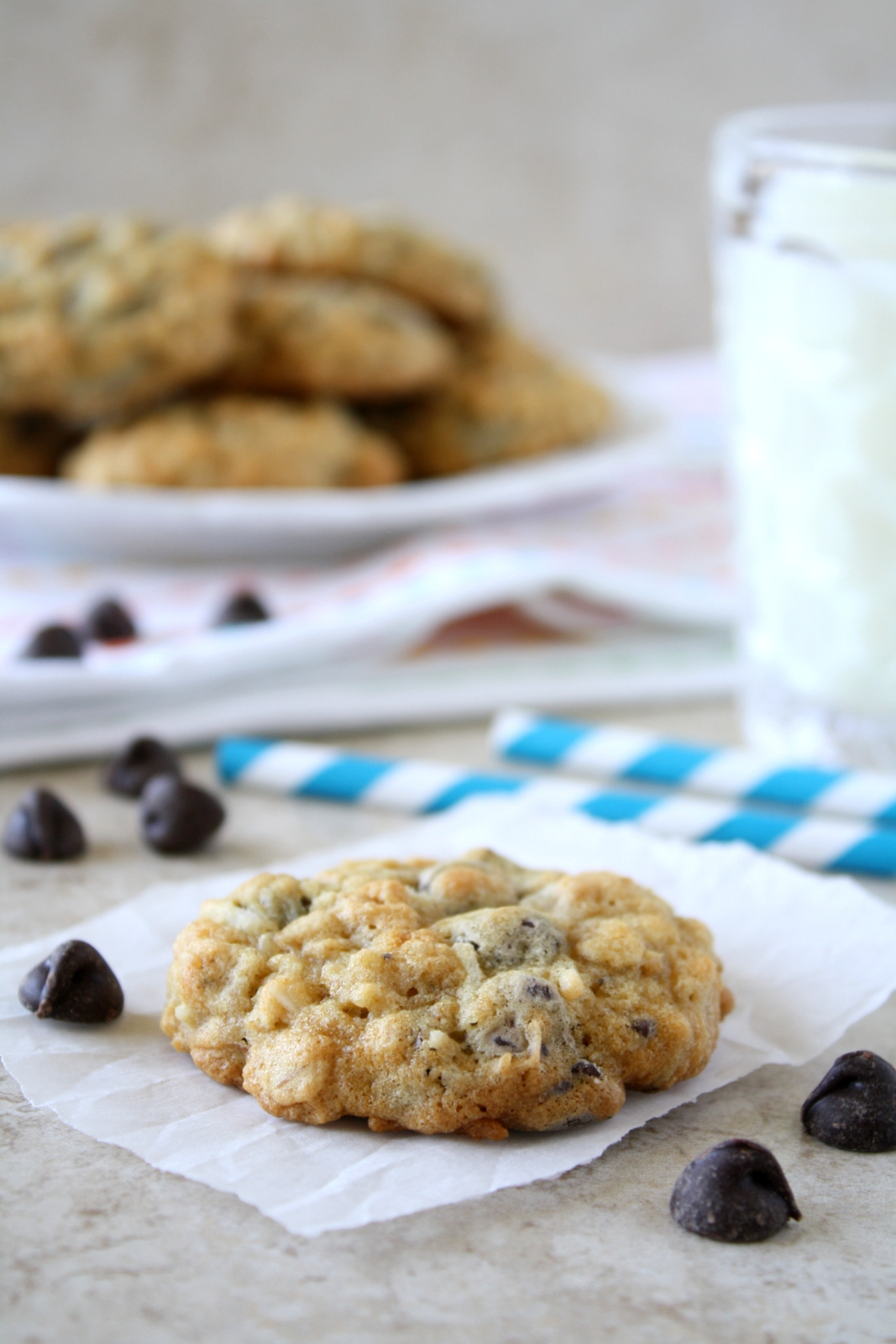 These chocolate chip coconut oatmeal cookies are a nod to Almond Joy and Mounds candy bars, some of my all-time favorites. They're chewy and subtly sweet, with an amount of chocolate chips that borders on the obscene. There was one cookie that I swear was about 75% chocolate by volume. And hey, what better way to say thank you than with loads of chocolate?!
*I should note that my grandma practices "cookie diplomacy" in addition to, rather than in lieu of, actual payment.
Recipe of the Week
,
Welcome Home Wednesdays
, and
Fiesta Friday
.