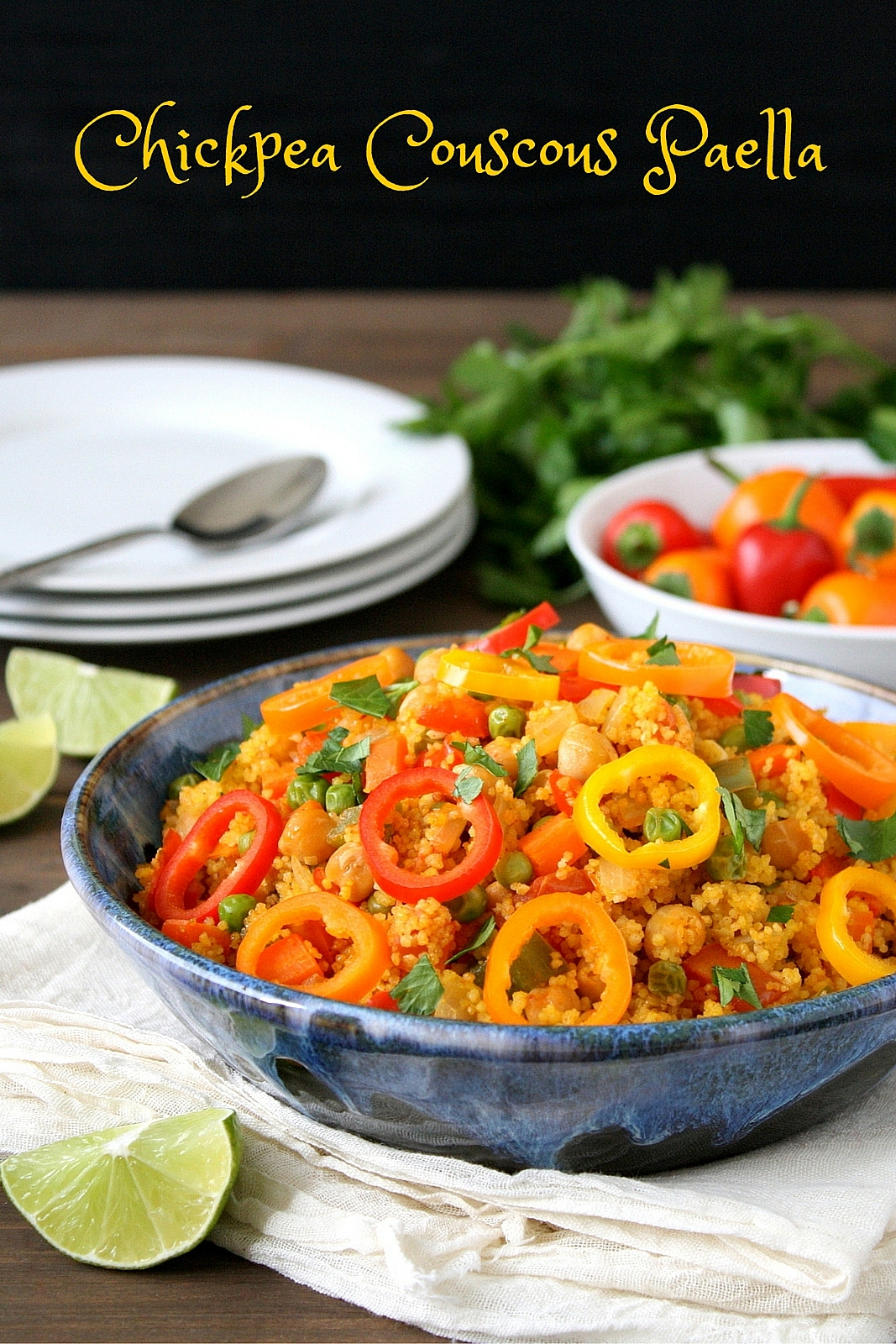 When I was in high school, my Spanish teacher required all of his students to participate in a certain number of designated, off-campus "cultural events" each semester. Unfortunately, Señor (as we called him) completely dropped the ball on scheduling these events, and by the end of the year, he had only offered a fraction of the number we were supposed to attend. Obstinately unwilling to waive the requirement and with time running out, he suggested that we have an end-of-the-year party, and if we made and brought a dish from a Spanish-speaking country, he would count that as a cultural experience. At that point in my life, I didn't have much experience with cooking, so it was with no small amount of trepidation that I undertook the task of making enchiladas from scratch. Much to my surprise, they turned out well and my teacher and classmates devoured them! Granted, the bar wasn't exactly set very high: one of my classmates purchased cookies from a store and then stuck them in the oven at home, hoping that slightly-burned cookies would give off the impression of being homemade. And no, there was nothing remotely Spanish/Mexican/etc. about the cookies, either. Señor no estaba contento.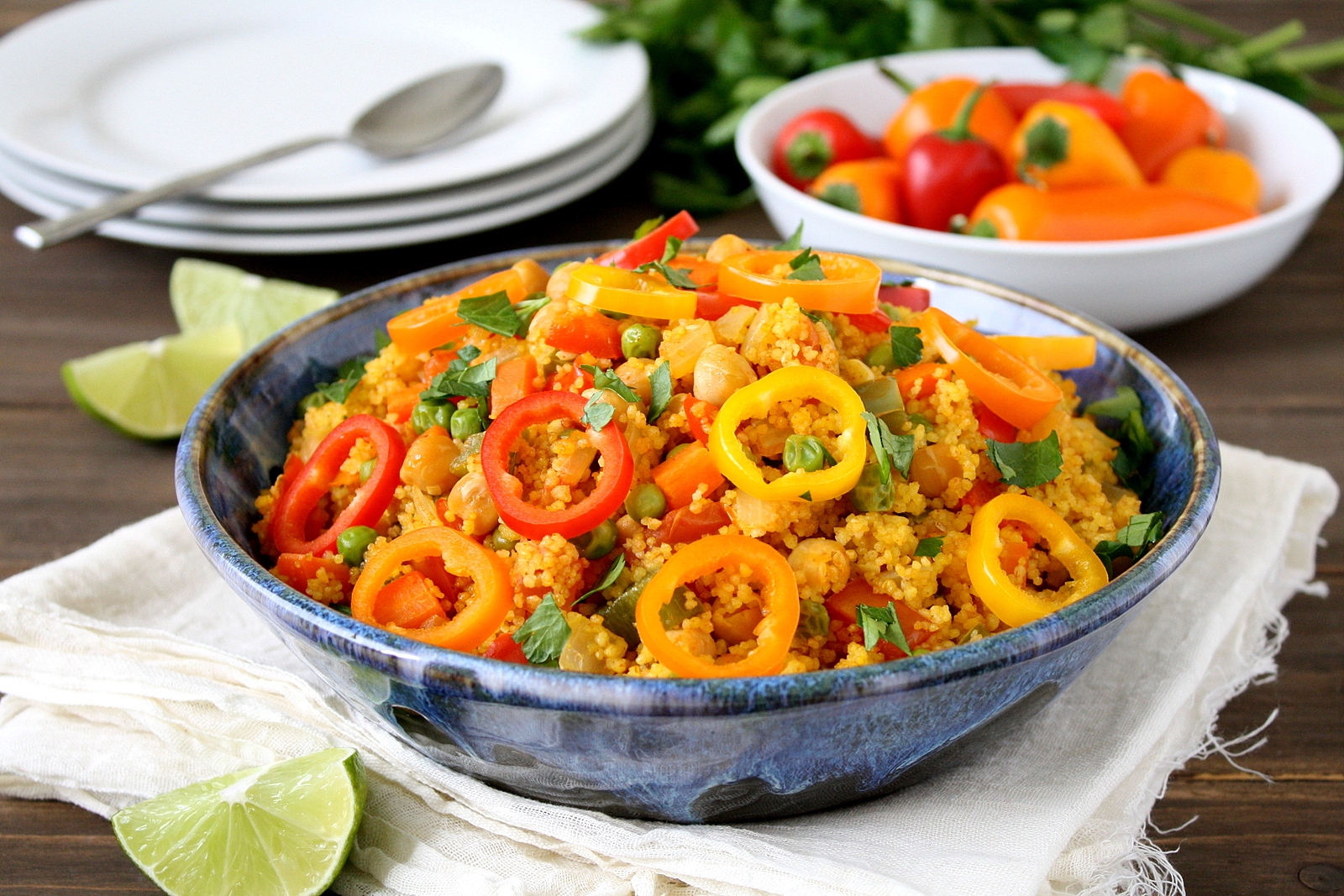 Although I received full credit for my enchiladas, had I known how easy this chickpea couscous paella was, I would have opted to make paella instead. This recipe is not the most traditional—it has couscous in place of rice and I'm pretty sure chickpeas aren't usually involved—but it comes from Bon Appétit, and that's good enough for me! Couscous cooks much faster than rice, so once you get all vegetables chopped up and ready to go, this paella comes together in no time. Simple to make and full of rich flavor (thank goodness a little bit of saffron goes a long way, right?!), this chickpea couscous paella is just as colorful and visually stunning as its more traditional counterparts. Now that's an A+ recipe in my book!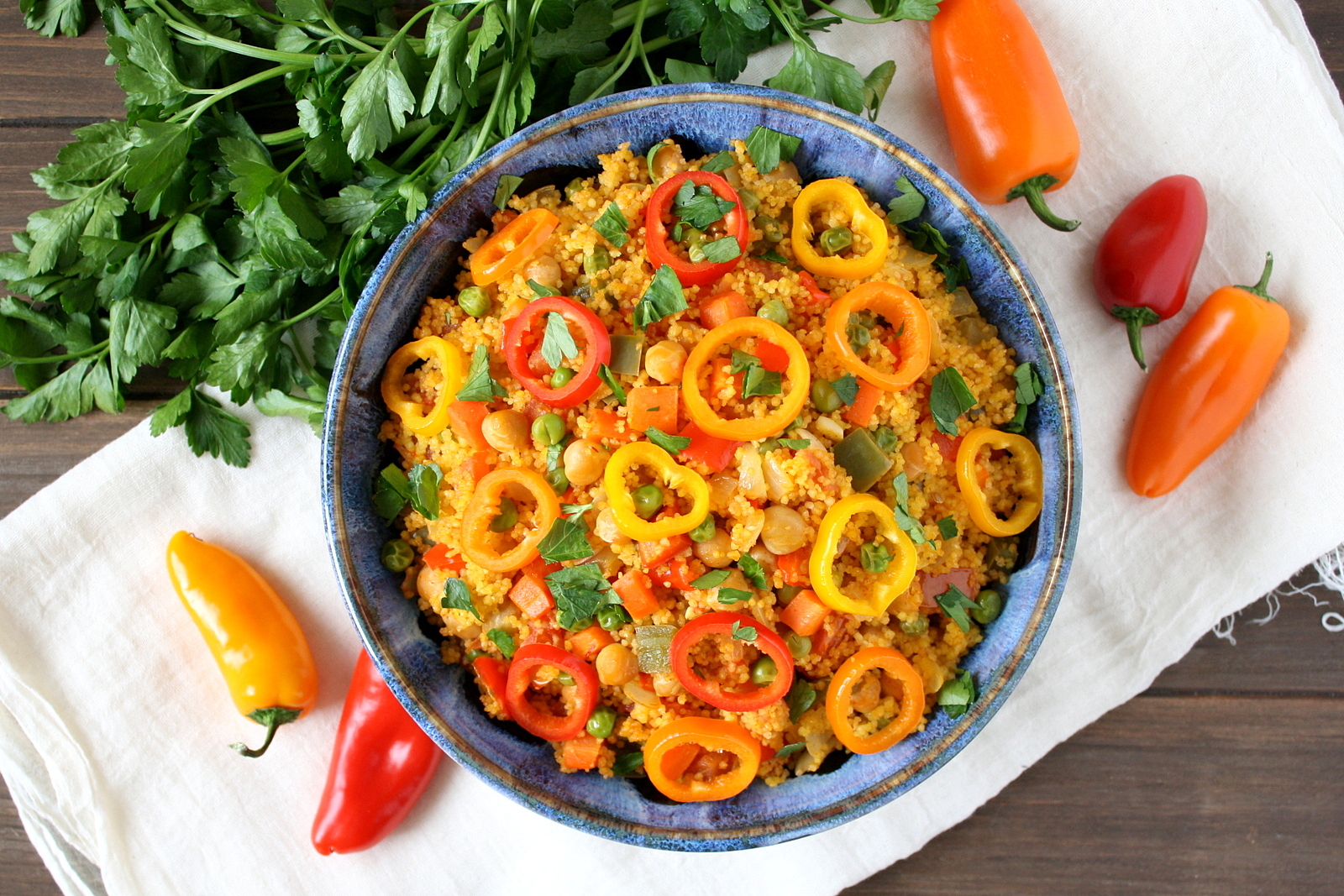 A few notes:
The recipe as it appears is vegan (provided that you are using vegan vegetable broth), but we often serve it with chicken sausage, giving it a jambalaya-like feel. Bon Appétit's original version also included artichoke hearts and lemon wedges on top. I skipped the artichoke hearts because I'm not keen on them, and I used lime wedges because I forgot to buy a lemon but had an extra lime on hand. You do you, you know?
The Wednesday Showcase
,
Foodie FriDIY
,
Fiesta Friday
, and
Recipe of the Week
.