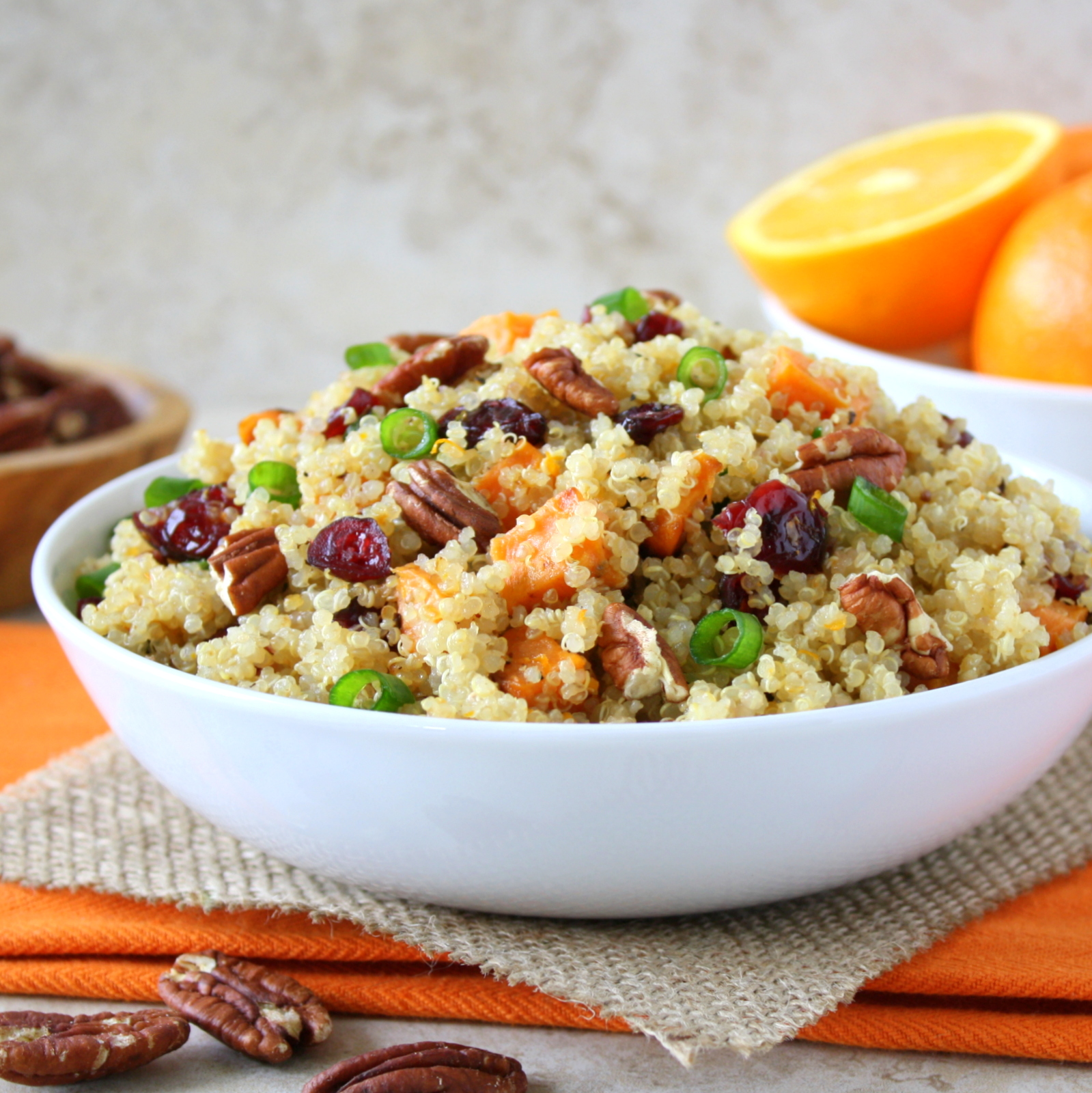 When we awoke this past Saturday morning, we found the outside world blanketed with a layer of fresh powdery whiteness. With a backdrop of swirling snowflakes, it felt like the perfect day to spend some quality time in the kitchen! Number one on the list of things to make was this colorful cranberry sweet potato quinoa, which has been one of our fall and wintertime favorites ever since we got the recipe from a cooking class several years ago. Numbers two and three, in case you were wondering, were homemade chicken broth and chicken pot pie!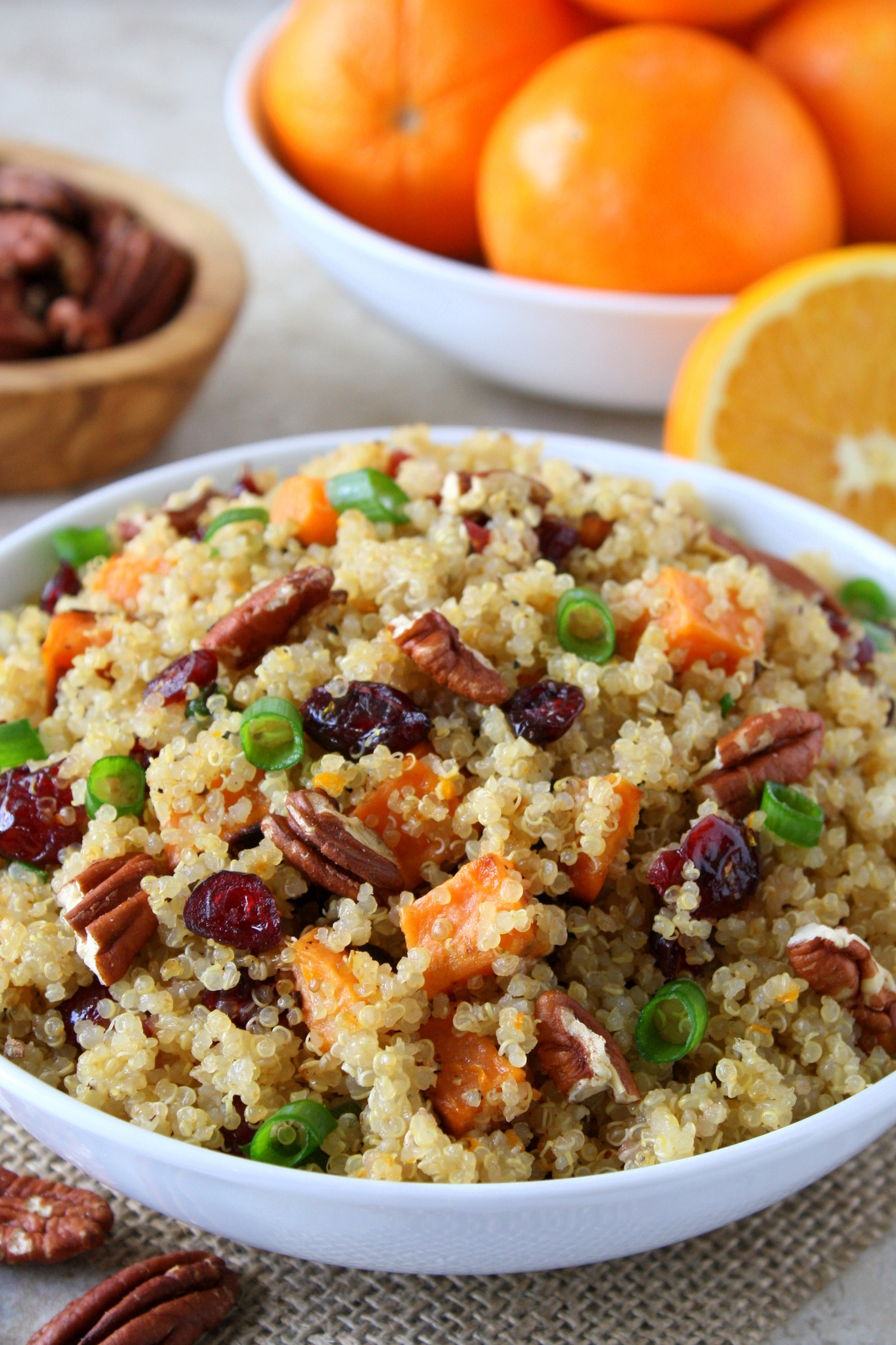 This cranberry sweet potato quinoa is one of those dishes that looks fairly involved but in actuality is quite simple. Once you toast the pecans and pop the sweet potatoes in the oven to roast, all you have to do is cook a pot of quinoa and mix together a few ingredients for a quick dressing. We've taken this dish to multiple potluck-type events, and it's an especially great option for those because A) it's super convenient to make a double batch; B) you can make it ahead of time and just microwave it for a minute or so when you arrive; and C) it's vegan and gluten-free, so pretty much everyone can enjoy it!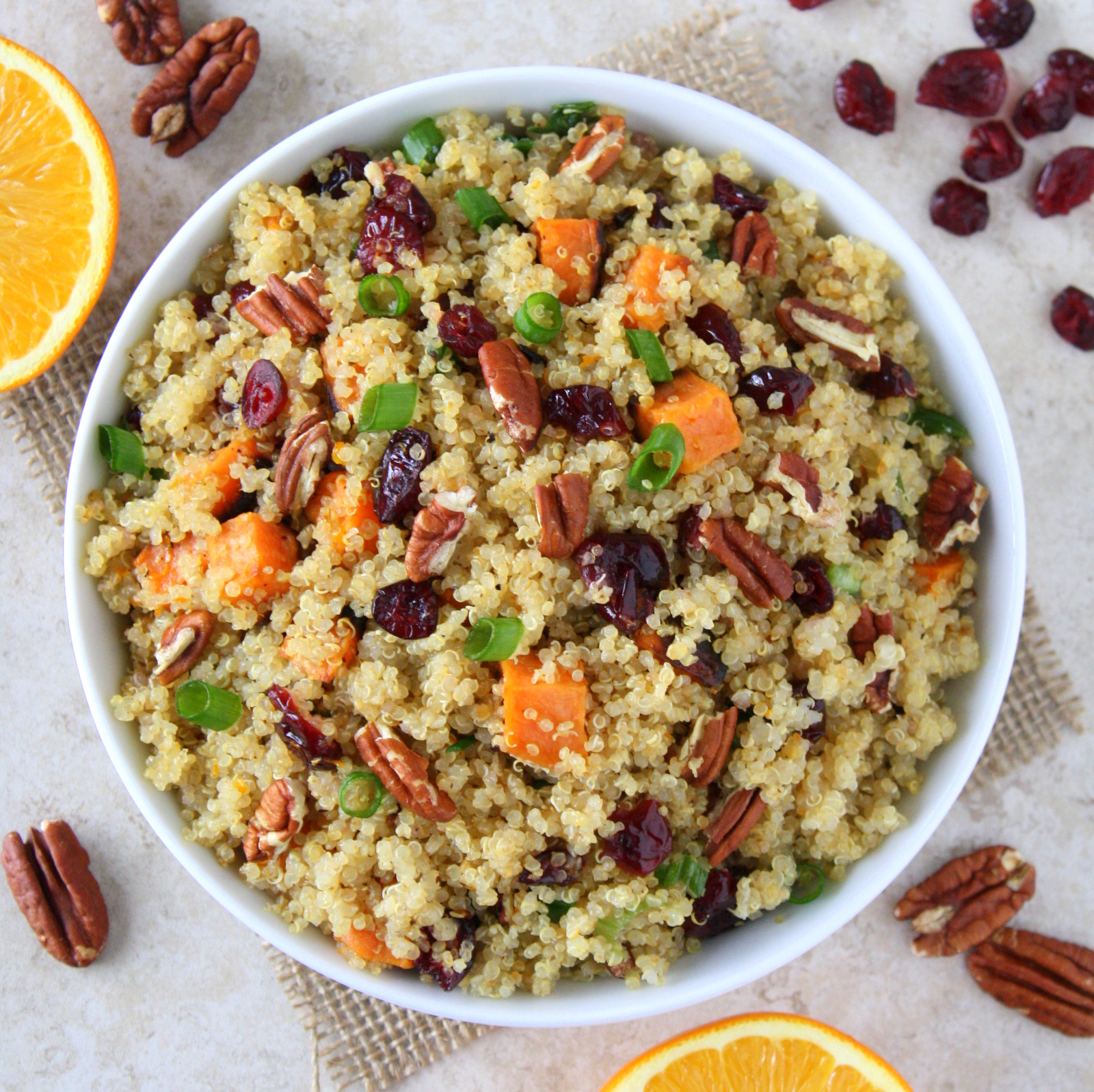 Cranberry orange is one of my favorite flavor combinations (exhibit A, B, and C), and I love that it works well in savory dishes like this in addition to sweet ones. It's light and refreshing yet festive and welcoming all at the same time! I first posted a version of this recipe in 2013, but we make it often enough that I figured it was worth sharing again (with improved photos, of course!). I've recently started adding a few teaspoons of apple cider vinegar for a bit of acidity to balance the sweetness, but otherwise the recipe is very similar to the original.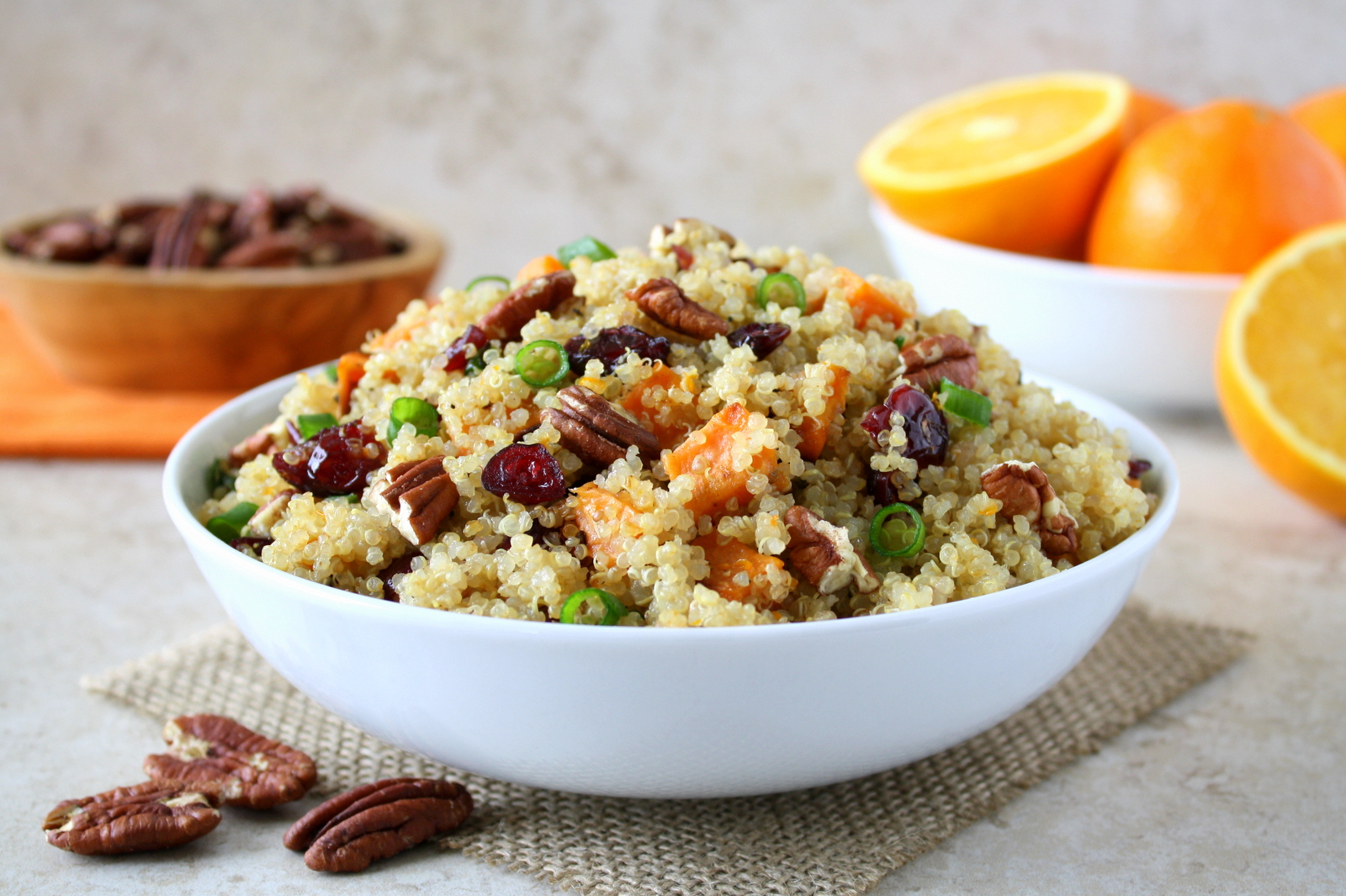 What do you like to do when the first real snow of the season comes? Make snow angels? Watch the dog frolic outside? Stay indoors and bake?
Recipe of the Week
,
The Wednesday Showcase
,
Welcome Home Wednesdays
, and
Fiesta Friday
.