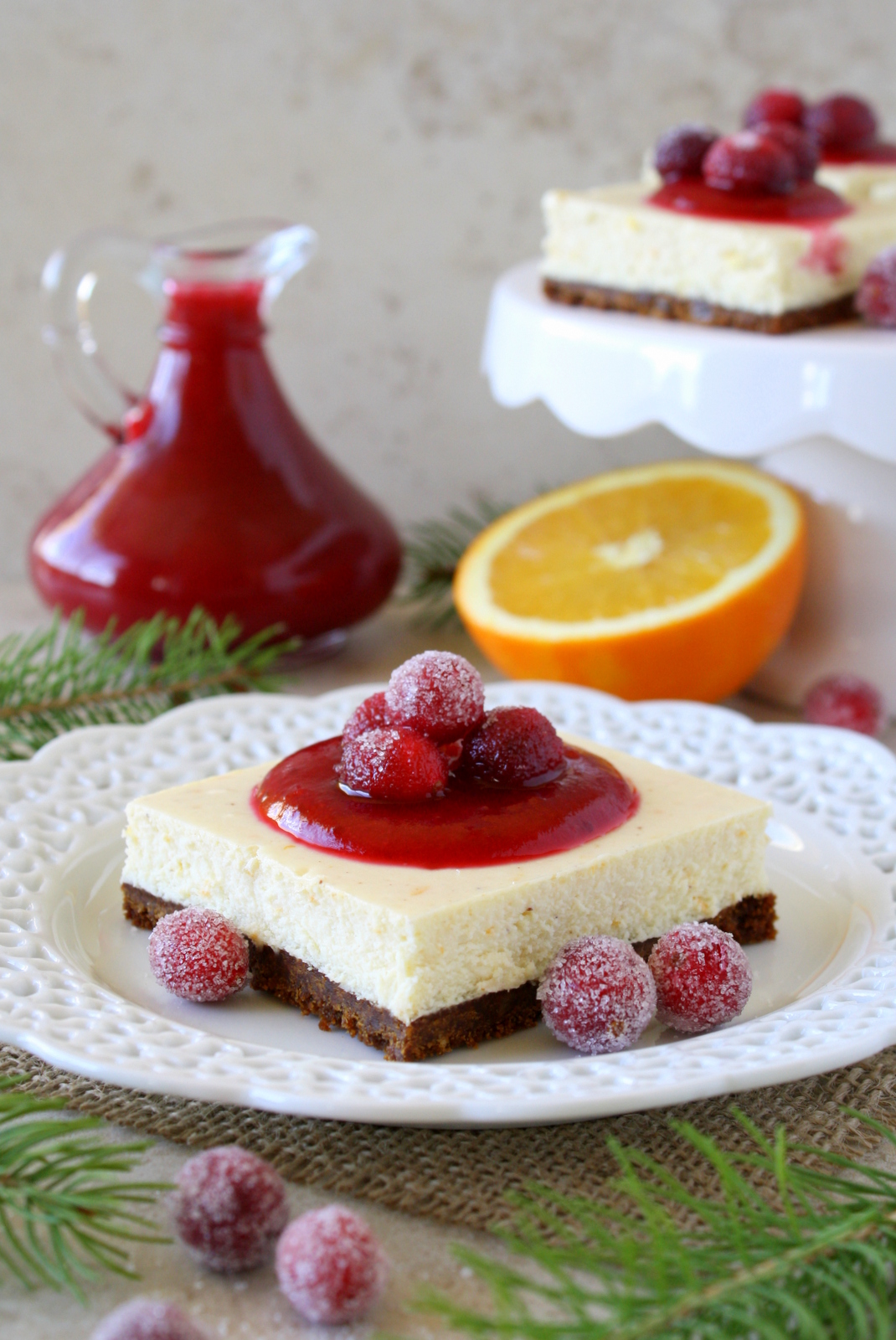 No joke: these cranberry orange white chocolate cheesecake bars nearly ruined all other cheesecakes for me. Under normal circumstances, I gravitate towards the chocolatiest desserts I can find. In fact, if it's been more than a couple days since my last chocolate fix (even if that's just a handful of chocolate chips), I start to get a little antsy. These cheesecake bars don't have any (real) chocolate, but they won me over nevertheless and it was love at first bite, so much that I didn't make any other type of cheesecake for several months afterward. Even though I first made and shared these bars in 2013, I'm still obsessing over them now, so I decided it was time to take some new photos to better convey their awesomeness!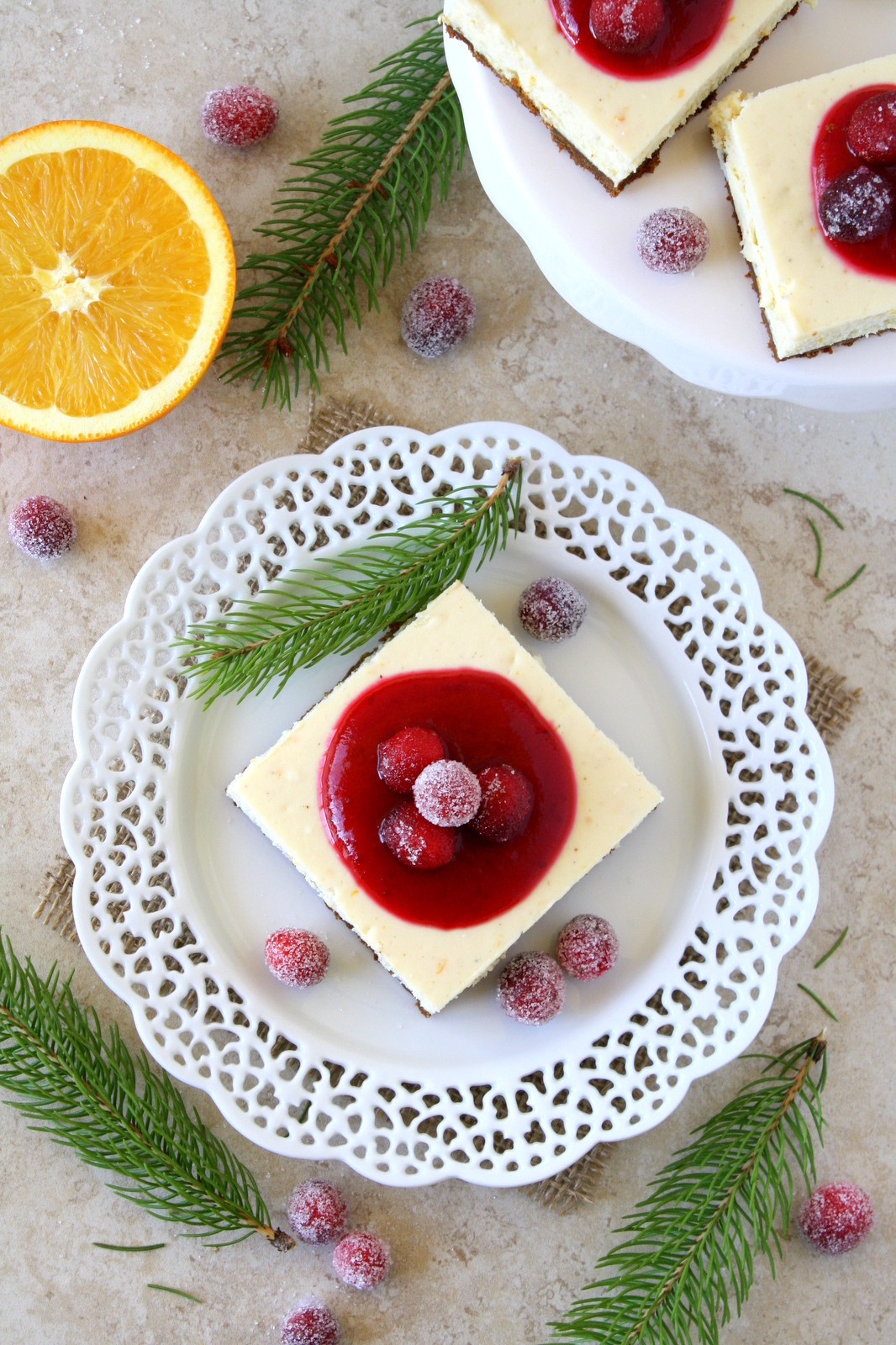 Lightly spiced and flavored with smooth white chocolate and bright orange zest, these cheesecake bars perfectly encapsulate the spirit of the holidays. They also feature a ginger snap cookie crust (which is so delicious that I would happily eat it just on its own) and a tangy, vibrant cranberry sauce, so they're decked out for the holidays literally from top to bottom! I added some sugared cranberries on a whim to give the bars an even more festive feel, but these are optional. They're a little tart for my liking, to be honest, but I find their sparkly, snow-like appearance completely enchanting!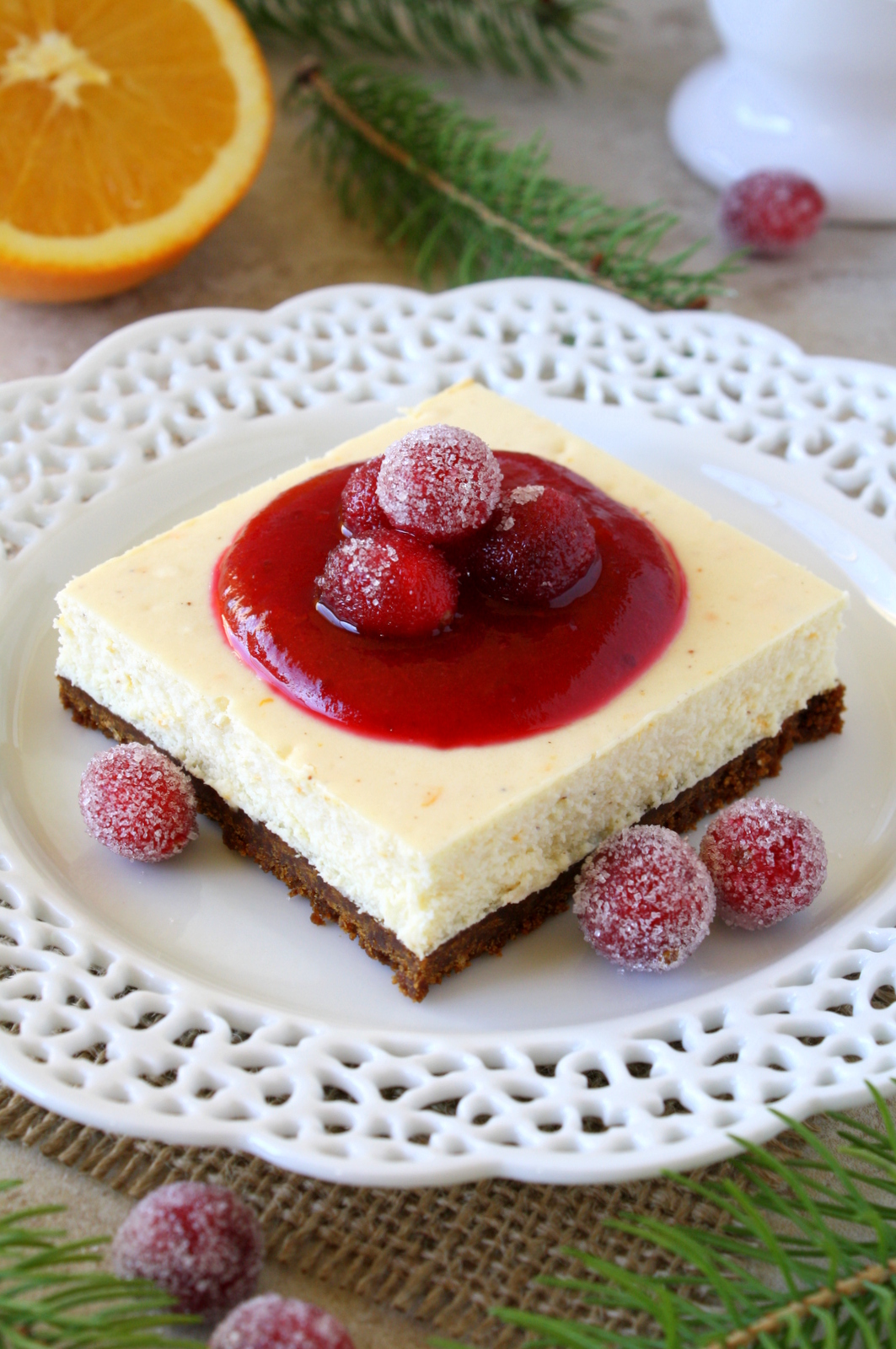 Like any cheesecake recipe (except the no-bake varieties), these bars do take some planning ahead. They need to sit in the refrigerator for at least three hours before you cut and serve them, but I promise, they're well worth the wait! You can also make them a day or two in advance, so they're a great option for Thanksgiving, when you've got multiple dishes competing for oven space. What's on your Thanksgiving menu this year? Have you started planning yet?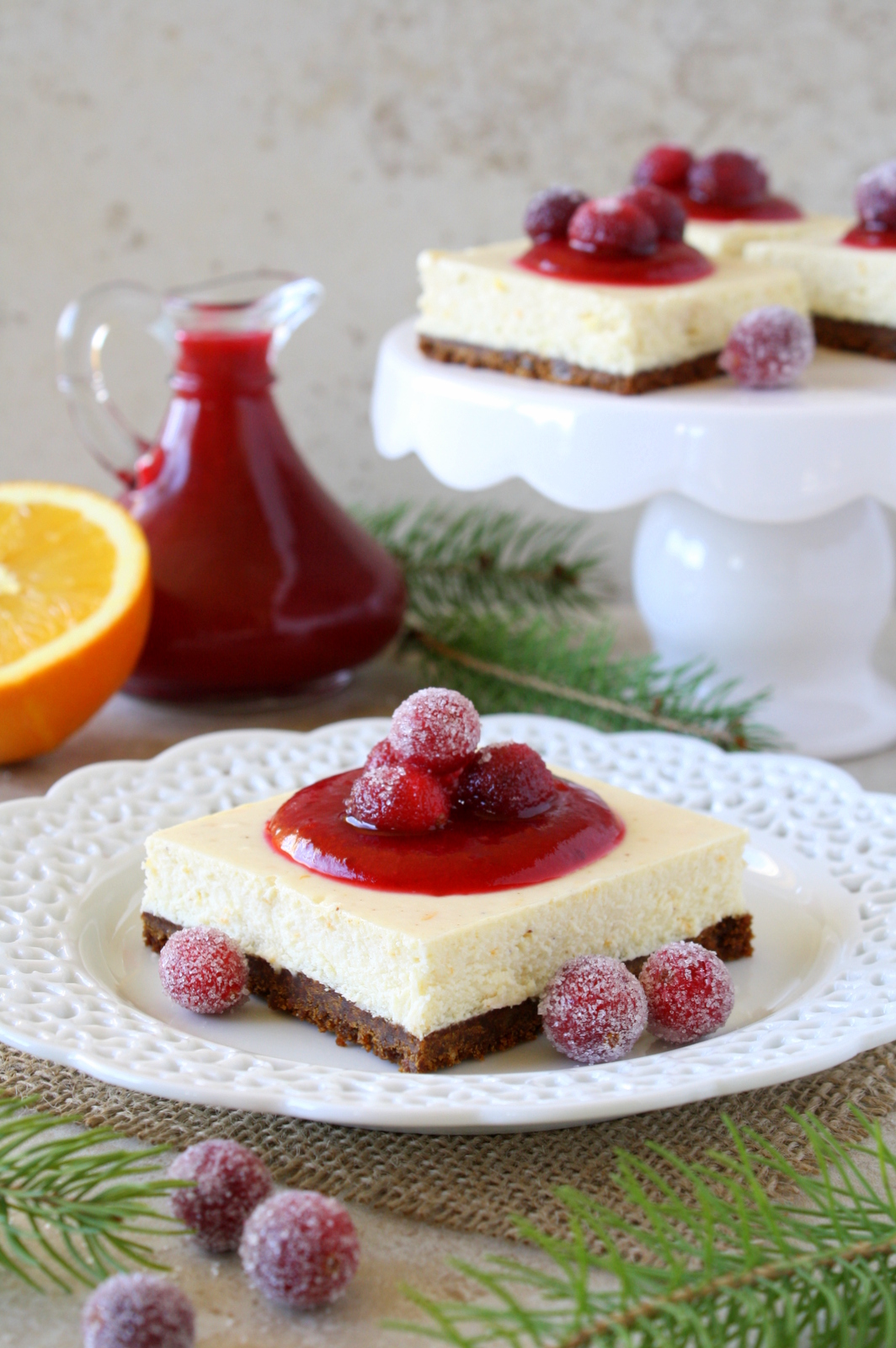 Recipe of the Week
,
The Wednesday Showcase
,
Welcome Home Wednesdays
,
Foodie FriDIY
, and
Fiesta Friday
.