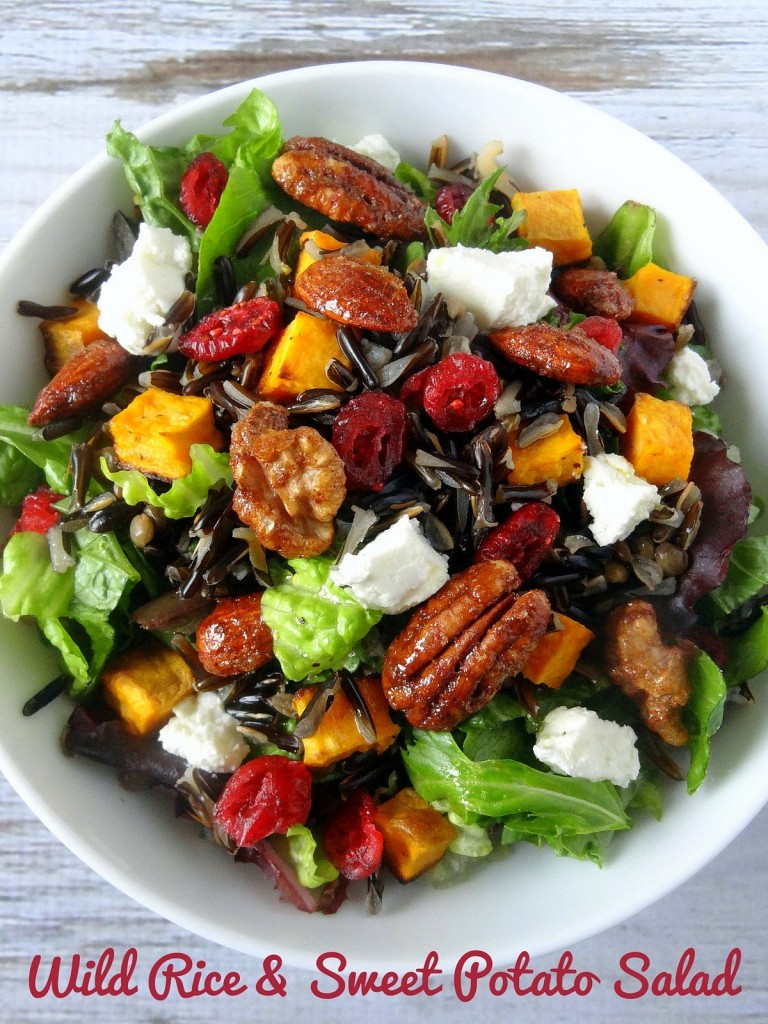 After several weeks of plying you (and myself) with holiday treats, I figured we could all use some extra greens. I know, I know…most people don't want to hear about salads until January, when the cold reality of New Year's resolutions sinks in, but hear me out, because this wild rice and sweet potato salad is about as cheerful and celebratory as they come!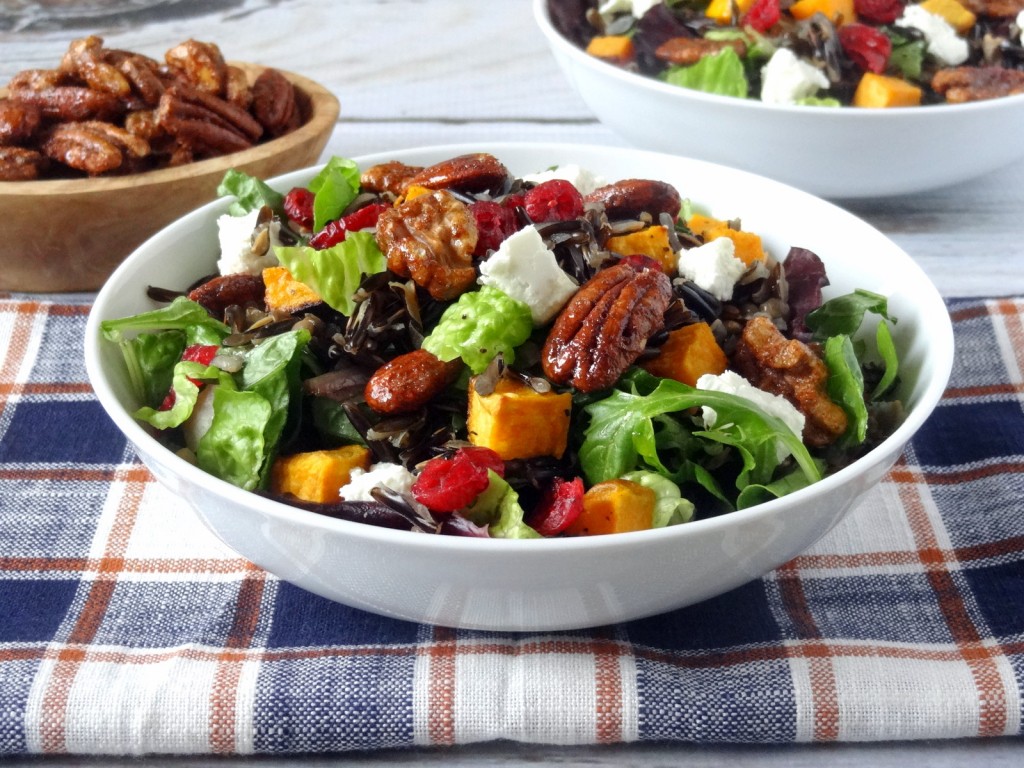 Pops of color from sweet potatoes and dried cranberries make this salad merry and bright, while crunchy spiced nuts and smooth goat cheese add a hint of indulgence. The lentils and wild rice also give it staying power, so you'll be full for hours afterward. And to top things off, a tangy champagne vinaigrette—after all, New Year's Eve is just around the corner, and what is New Year's without a little champagne?!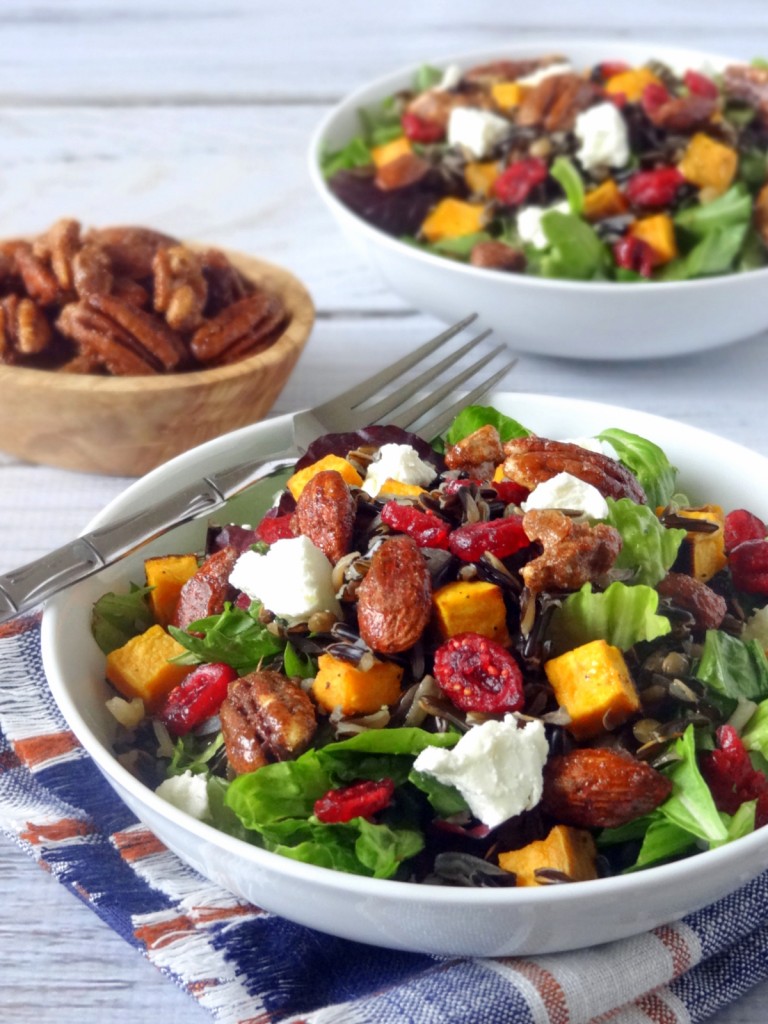 I'm keeping things short today because time during the holidays is at a premium and I'm sure many of you have a to-do list a mile long. This is my last post in 2015, so I'd like to take the opportunity to say thank you to all of you for being here and reading Put On Your Cake Pants! Have a wonderful (and safe!) New Year's Eve, and best wishes for the new year!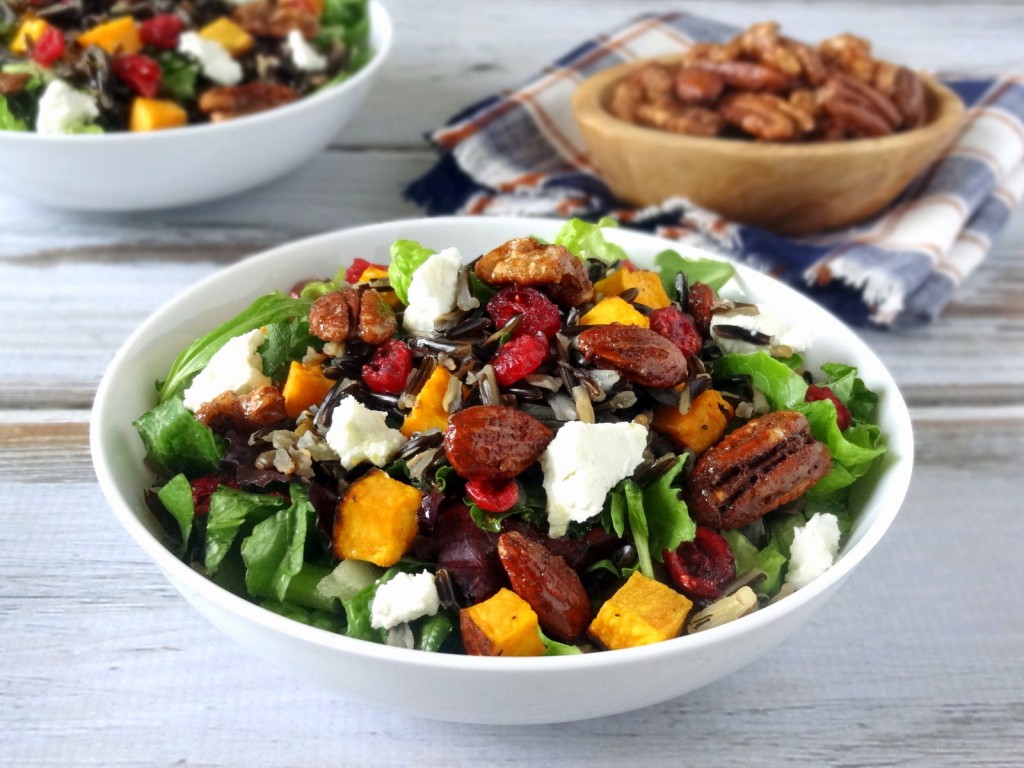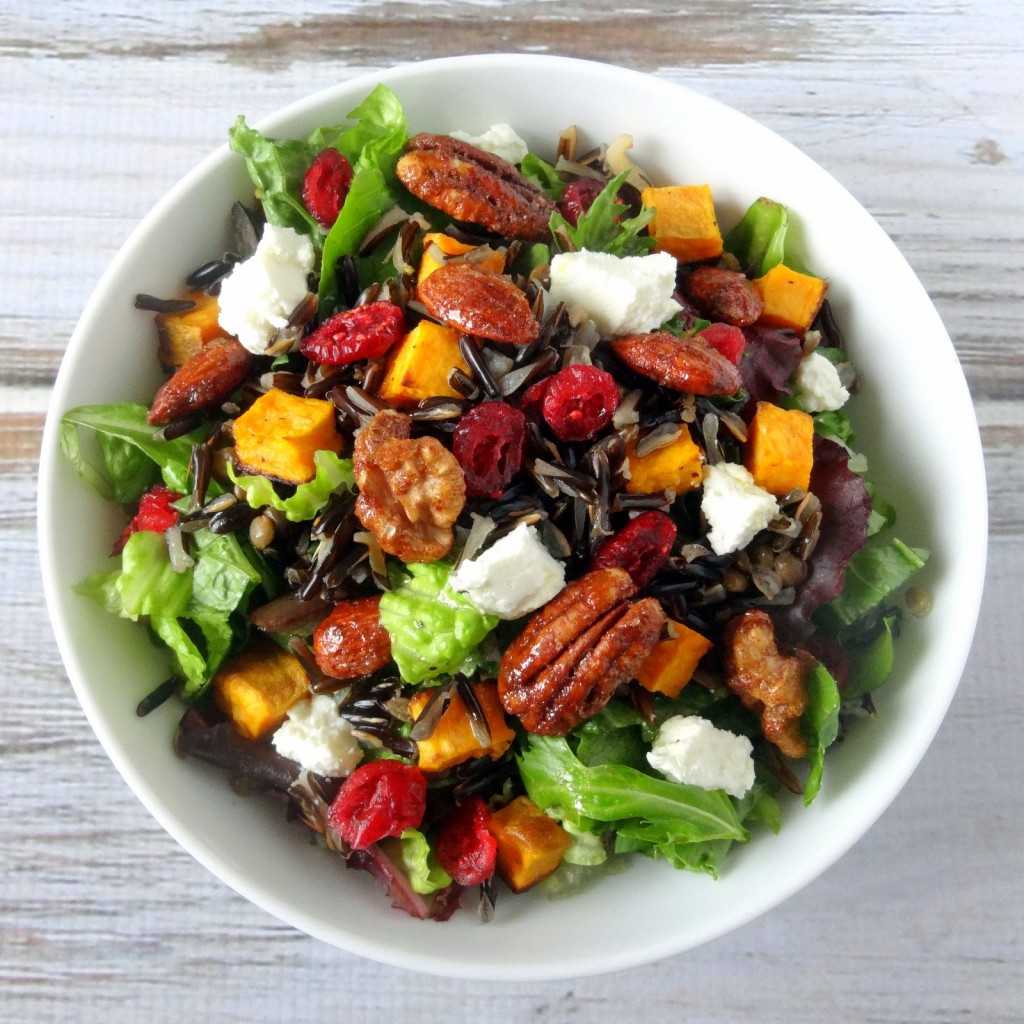 I'm sharing this recipe at Fiesta Friday and Recipe of the Week.