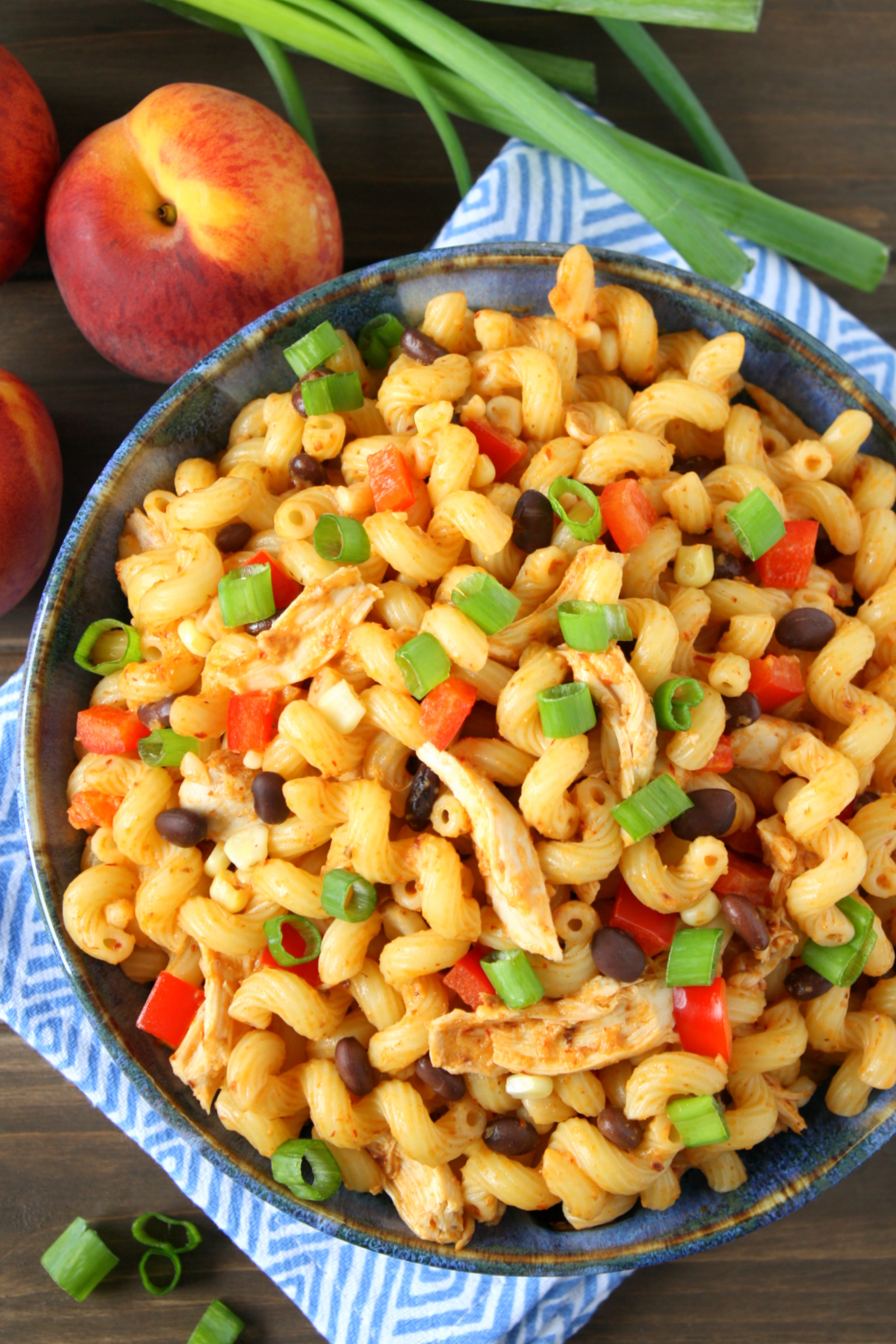 Today, I'm bringing you the third installment in this summer's impromptu chipotle-peach series: chipotle-peach chicken pasta! This recipe was inspired in part by the amazeballs chipotle-peach vinaigrette with which I have been o.b.s.e.s.s.e.d. since my first taste and in part by my frustration with the (lack of) pasta options in restaurants I've visited lately.
Given that I don't eat red meat, I already find it a bit difficult at times to find certain types of pasta dishes. Think about it: when was the last time you saw a chicken or turkey lasagna on a restaurant menu? Of course, there are sometimes completely vegetarian versions, but it'd be nice to have the option of a lasagna with a bit more protein as well. If you then add in the fact that I'm lactose intolerant, things become even more complicated, because many pastas are slathered in cream sauces or pestos containing cheese. And sure, I can take lactase enzyme supplements (and I often do, because let's be honest, cheese is my spirit animal), but I don't always want to and I don't always remember to bring them. It seems like 90% of the restaurant pasta dishes I've seen recently fall into either the beef-y category or the dairy-laden category, which strikes me as odd, since in reality there are lots of other possibilities. Enter: dairy-free chipotle-peach chicken pasta!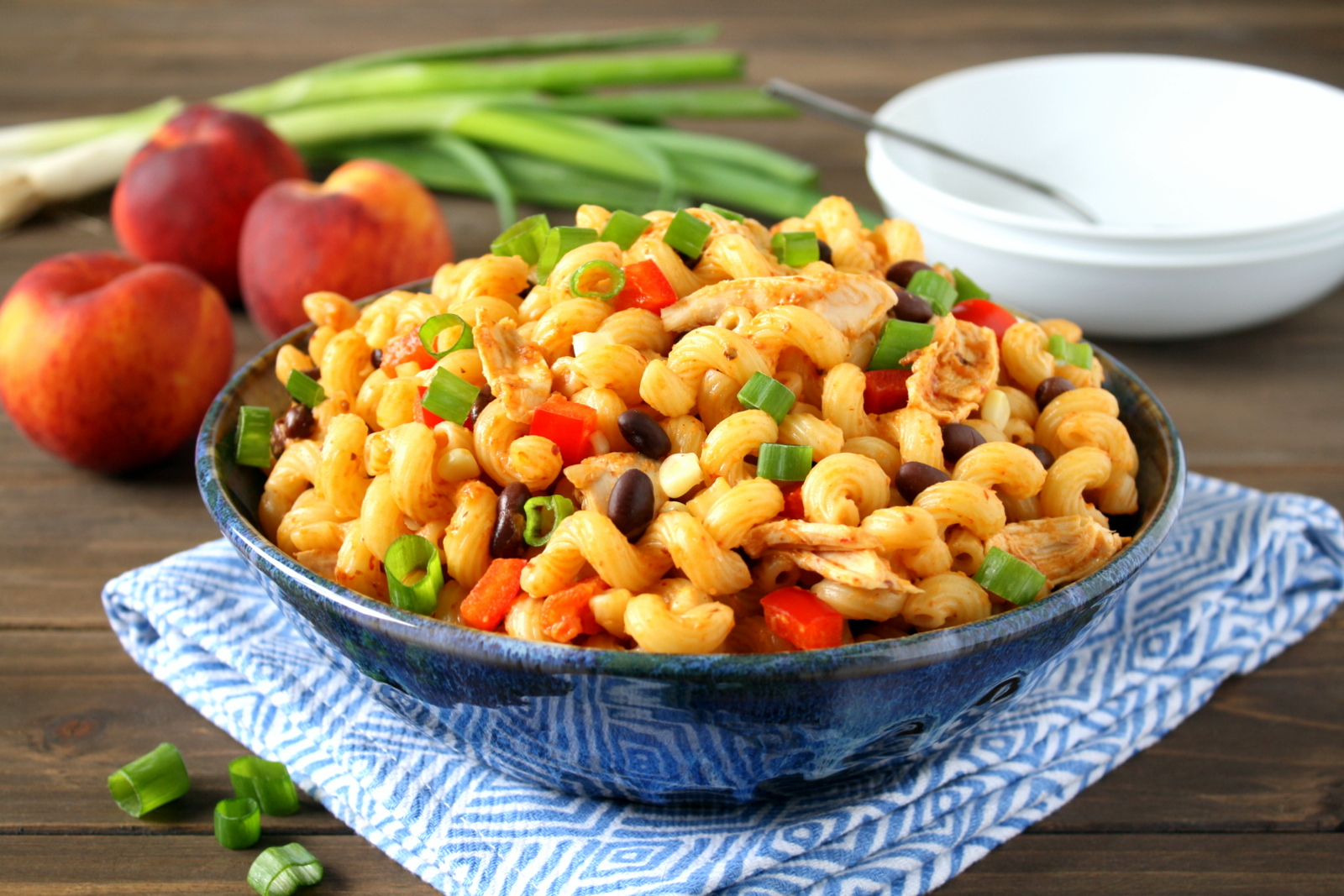 This summery pasta is simultaneously light and filling—a great combination for those hot, sticky days when you're ravenous but a heavy meal is super unappealing. If it's going to be a scorcher, you can cook the pasta in the morning and reserve half of the vinaigrette to add just before serving—the pasta absorbs the vinaigrette over time, so adding some before serving prevents it from appearing dry. The addition of corn, black beans, and red bell pepper gives off a bit of a southwestern vibe, but instead of a sprinkling of cheese to round out the dish, the chipotle-peach vinaigrette steps in with its smoky, fruity smoothness. The taste of the vinaigrette is a bit subtler in this pasta than in the quinoa salad or the three-bean salad, but I find that it makes for a mighty tasty meal nonetheless! If you're really craving a major flavor punch, though, I recommend making 1.5 times the amount of vinaigrette.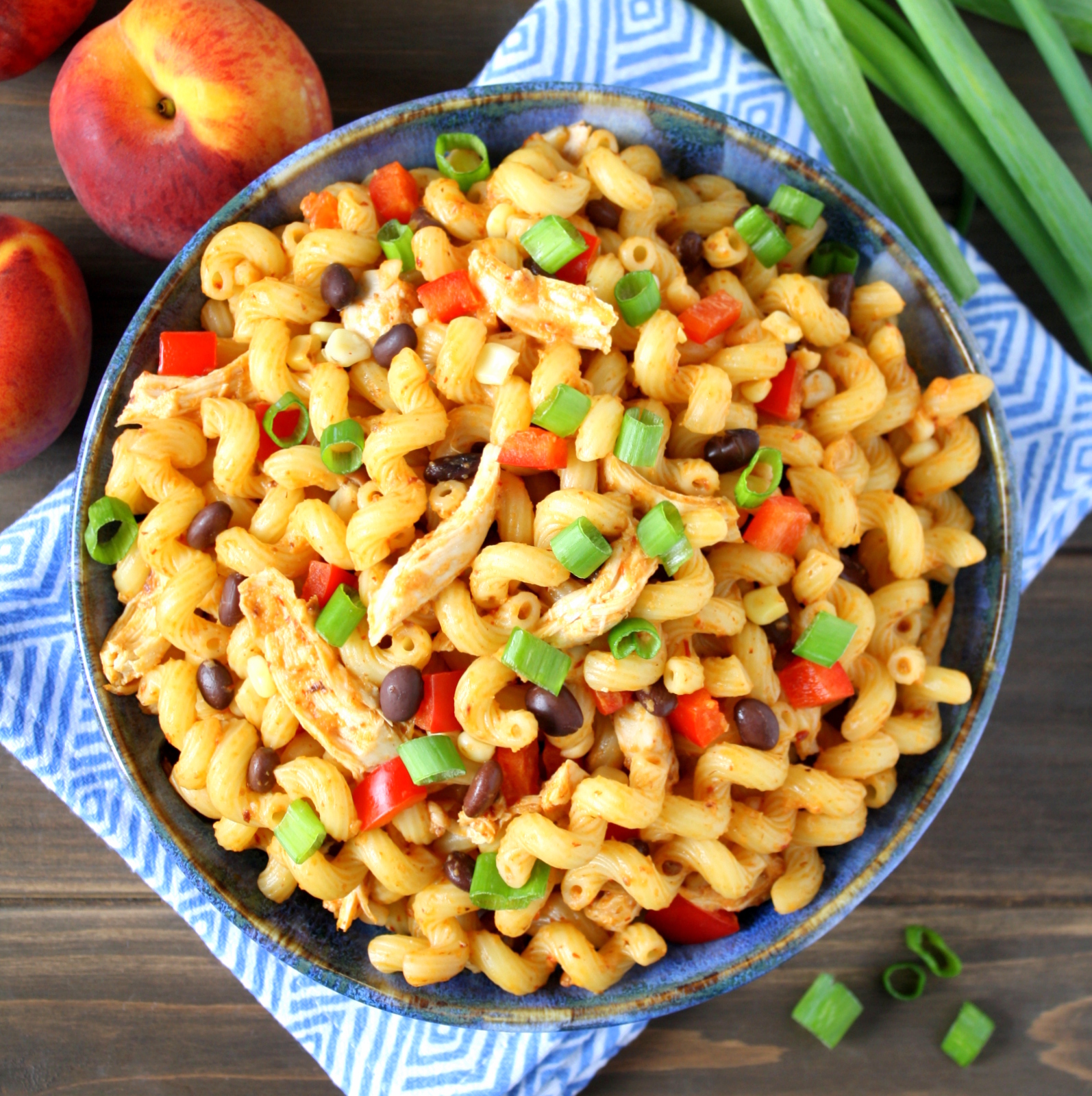 If you're looking for other dairy-free pasta recipes, here are some of my favorites (and please pardon the quality of the early blog photos!):

From left to right:
Asian peanut noodle stir-fry
penne al boccalone
tuna noodle casserole
We're now a week away from the official start of summer! What are you most looking forward to in the next few months?

Recipe of the Week
,
The Wednesday Showcase
,
Foodie FriDIY
, and
Fiesta Friday
.