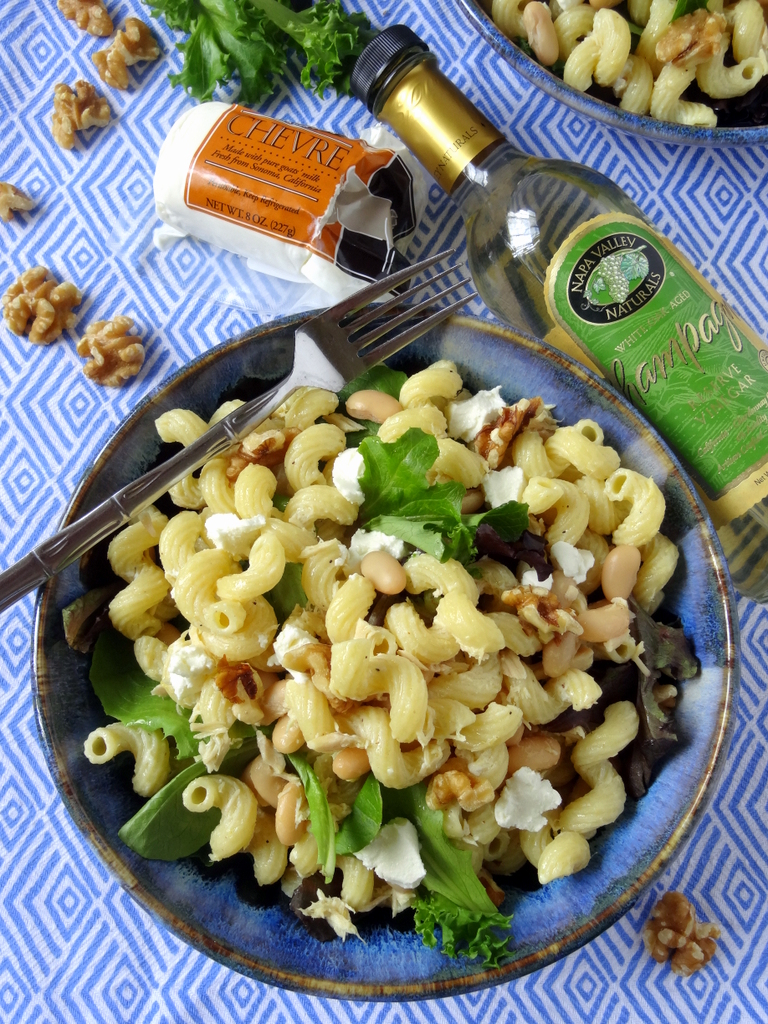 When I was a writing instructor, I used to caution my students against using sweeping or obvious generalizations to start their papers ("Since the beginning of time…" "Mankind has always…"), but that is exactly what I'm about to do:
Sometimes, life gets unexpectedly hectic.
This past week was one of those times for us and we were completely caught off guard. One doctor's appointment led to three more and I wound up with a catheter shoved up my nose and down into my stomach for 24 hours, the boyfriend met with some nasty food poisoning from one of our now ex-favorite restaurants, and Phoebe…well, let's just say that Phoebe had her own issues, too. Thankfully, we're all fine now! But when life gets this ridiculous, it's nice to have some quick, easy, one-pot recipes up your sleeve, like this creamy white bean pasta salad with champagne vinaigrette.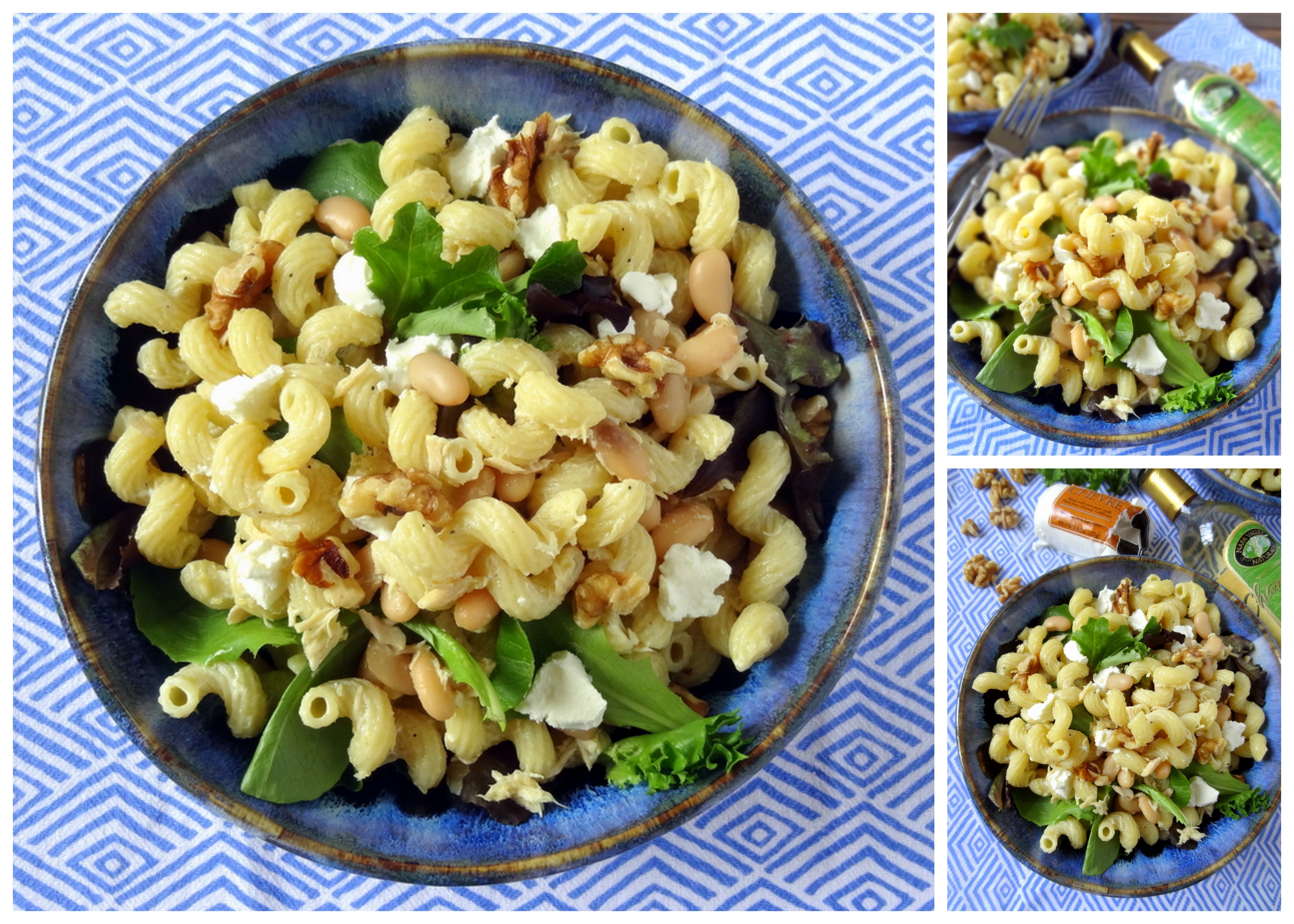 This pasta salad comes together in about as much time as it takes to boil the pasta. The goat cheese melts when you stir it in with the just-cooked pasta, coating the noodles with its velvety smoothness, and the mustard and champagne vinegar in the vinaigrette enhance the cheese's savory tanginess. Cannellini beans, with their naturally silky texture, contrast wonderfully with the leafy greens and crunchy walnuts, and together, they make for a pasta dish that feels far more nuanced and luxurious than you might expect a 20-minute, one-pot meal to be. It's also a great dish for picnics and potlucks (Memorial day barbecue, anyone?), since it's simple yet sophisticated and fantastic served at any temperature.
What are some of your go-to meals when things get super busy and chaotic?