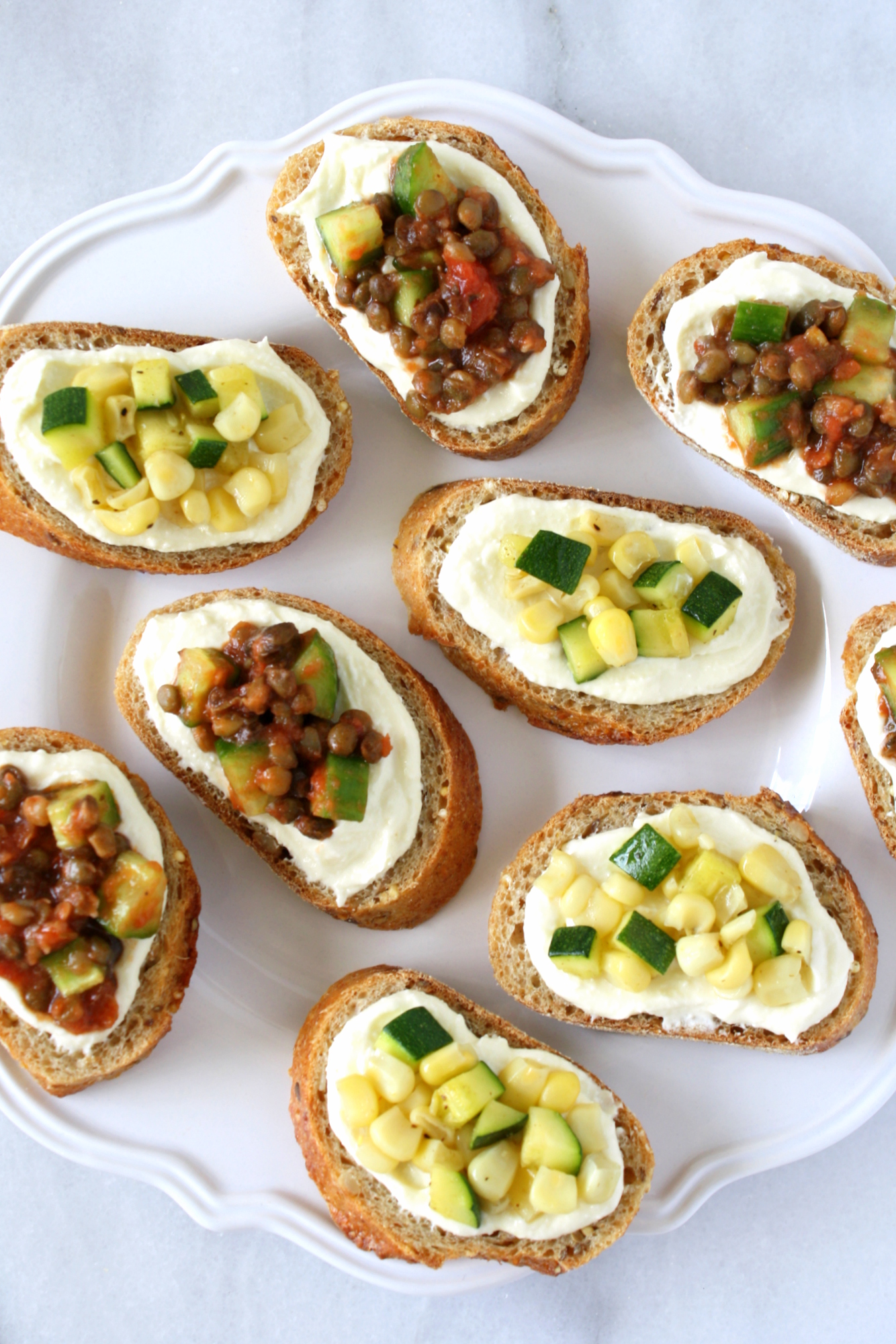 When I first started hosting dinner parties for friends, I thought it was crucial to make as much of the menu as possible from scratch. As the menus grew more elaborate, however, I found that the preparation started stretching into a full-day event…and then even into the preceding day. Eventually I realized that it's not about having a 100% from-scratch meal, but rather, it's about knowing where to maximize your efforts and where to take a few shortcuts.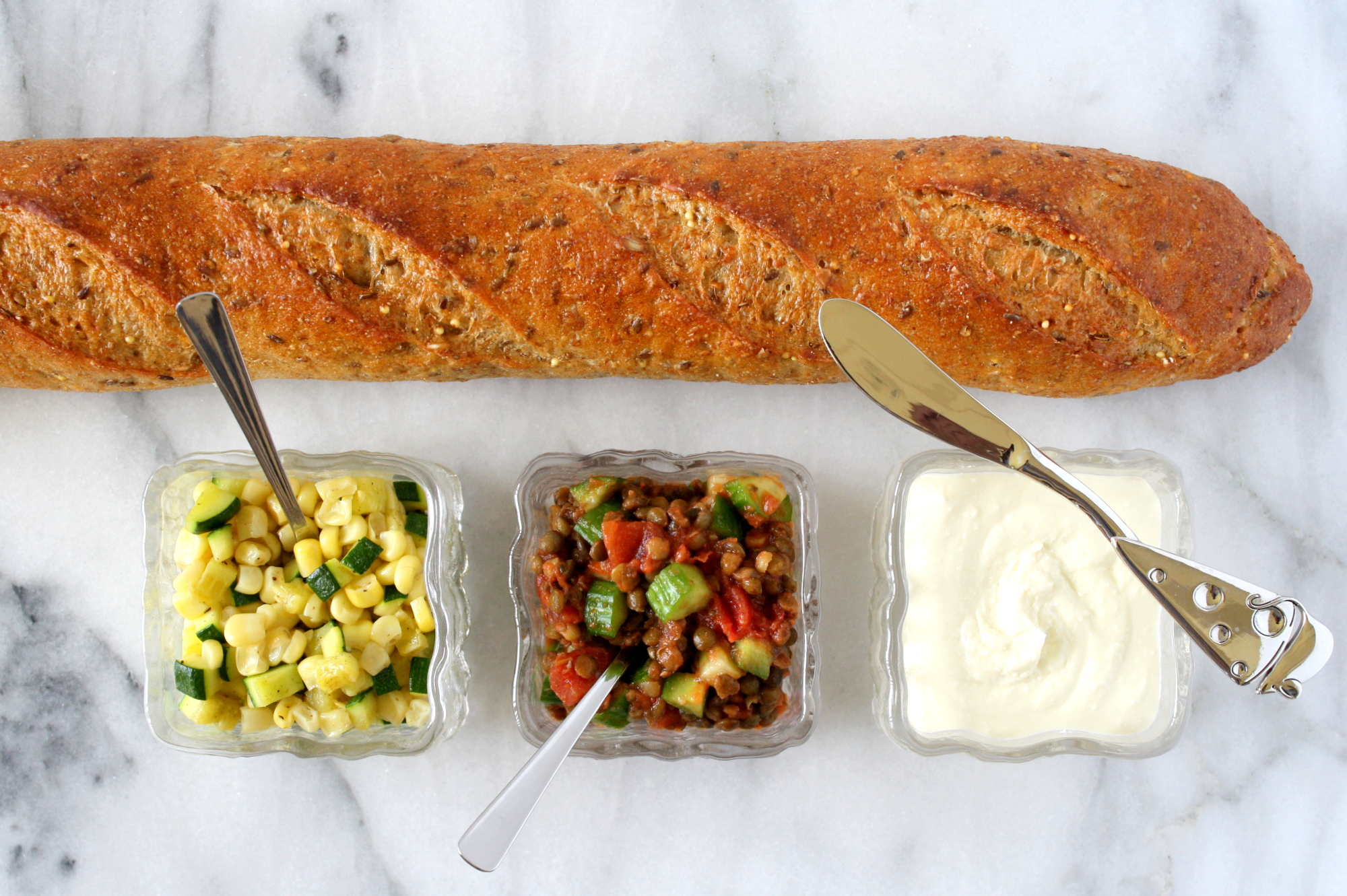 The appetizer round is typically where I like to call in a little help, relying on things like crackers, bread, or chips from the store. These whipped feta crostini are a great example of how you can start with some premade items but still end up with something fresh, unique, and delicious! Just slice a baguette, zing up some feta (mixed with a little cream cheese) in a food processor, and top the slices with whatever strikes your fancy! In this case, I went with two options: a lentil/cucumber/bruschetta mix and a corn/zucchini mix. To me, ingredients like cucumbers and corn epitomize the summertime spirit, so I like to feature them whenever I can during the warmer months.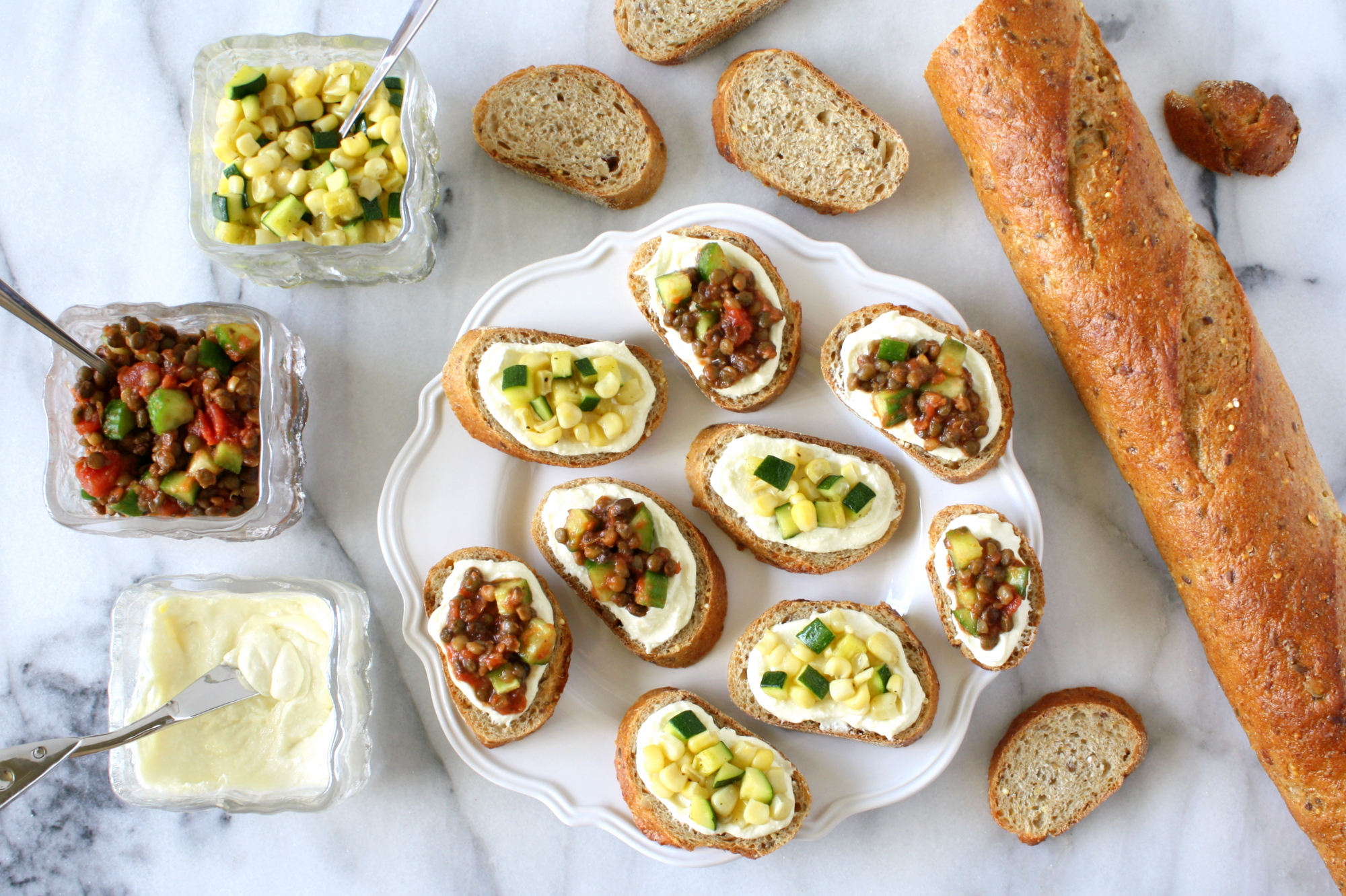 These whipped feta crostini can even pass as a light meal if you're in the mood for something simple. The lentil medley in particular is surprisingly filling—not to mention ridiculously easy, thanks to Trader Joe's precooked lentils and bruschetta sauce!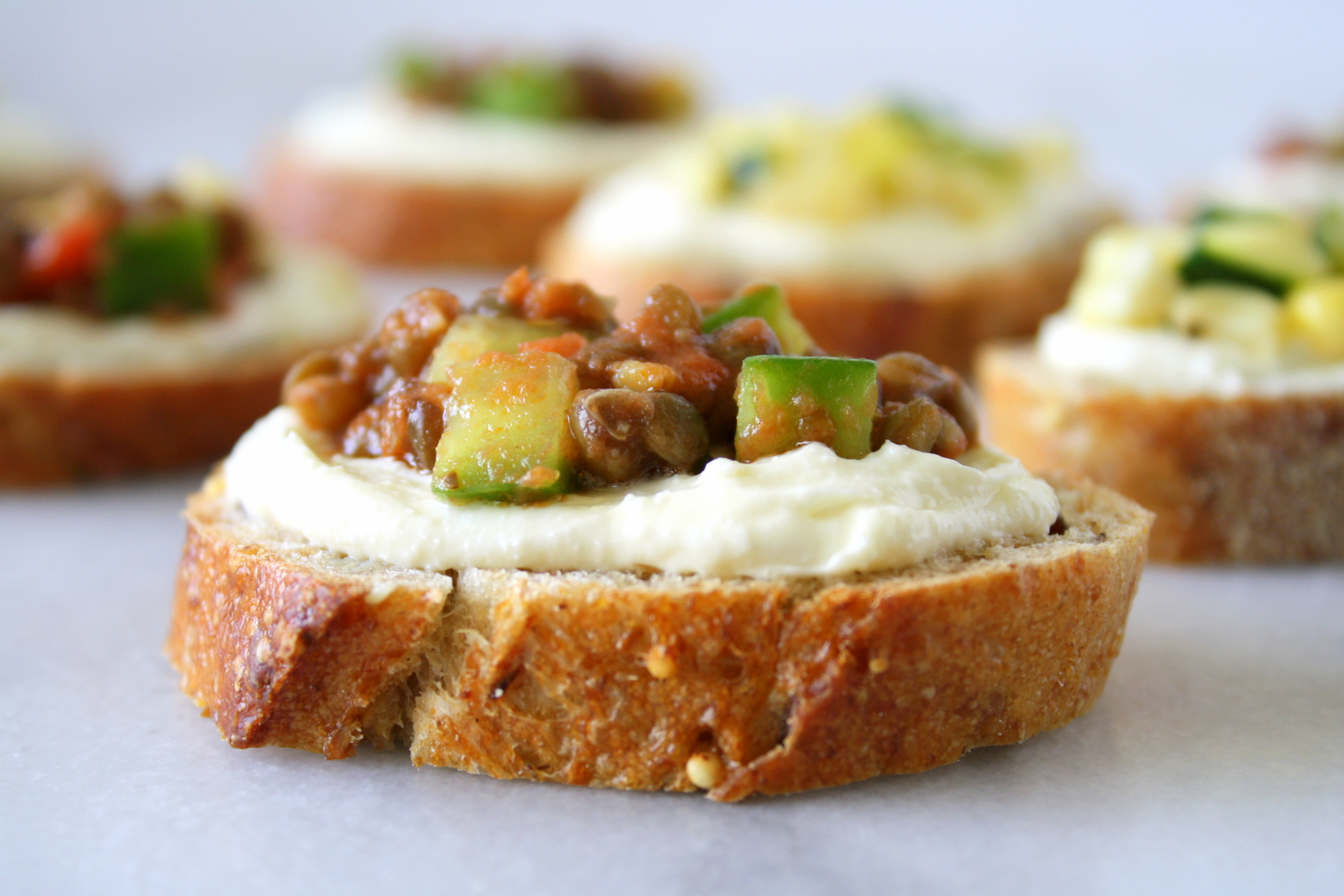 If you're looking for other appetizers that are light on effort but total crowd pleasers, here are some of my favorites:

From left to right:
tortilla chips and cherry chipotle salsa
pita chips and tzatziki hummus
strawberry caprese crostini
How do you save time on preparation when you're hosting a meal?
Recipe of the Week
,
The Wednesday Showcase
,
Foodie FriDIY
, and
Fiesta Friday
.