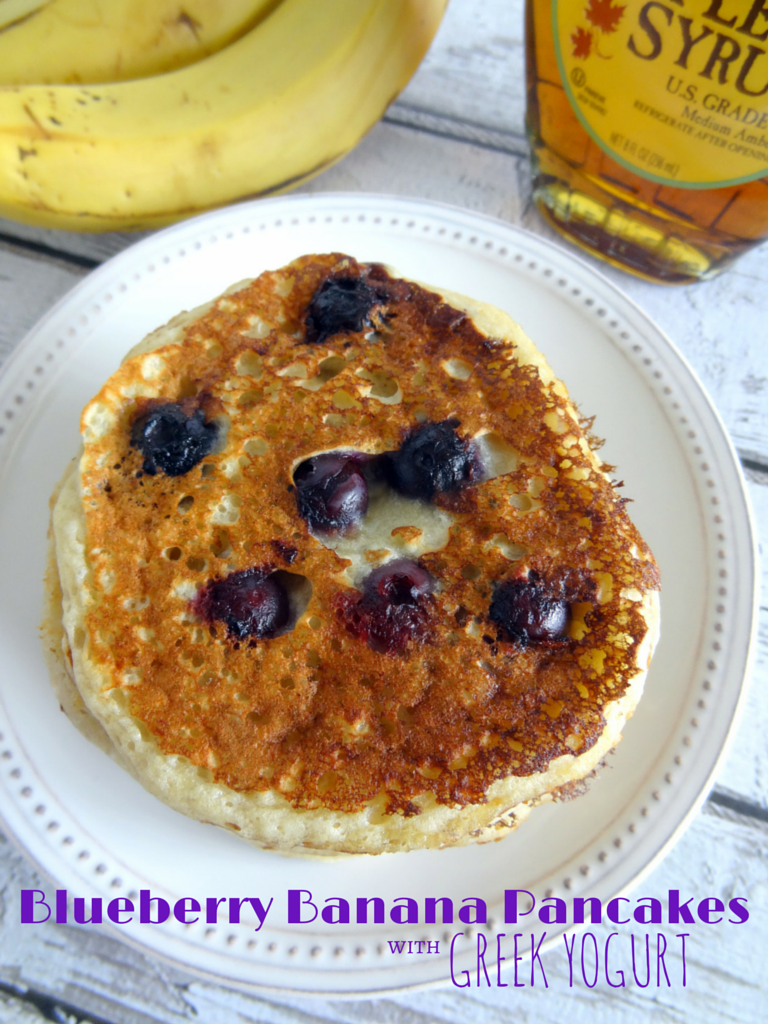 Last weekend, a serious hankering for pancakes struck. So, what's a girl [with 5 pounds of blueberries in her freezer] to do, but make blueberry pancakes? These pancakes ended up being a clean-out-your-fridge/freezer/fruit bowl sort of meal, but with how well the blueberries, banana, and Greek yogurt complement each other, you'd never guess it!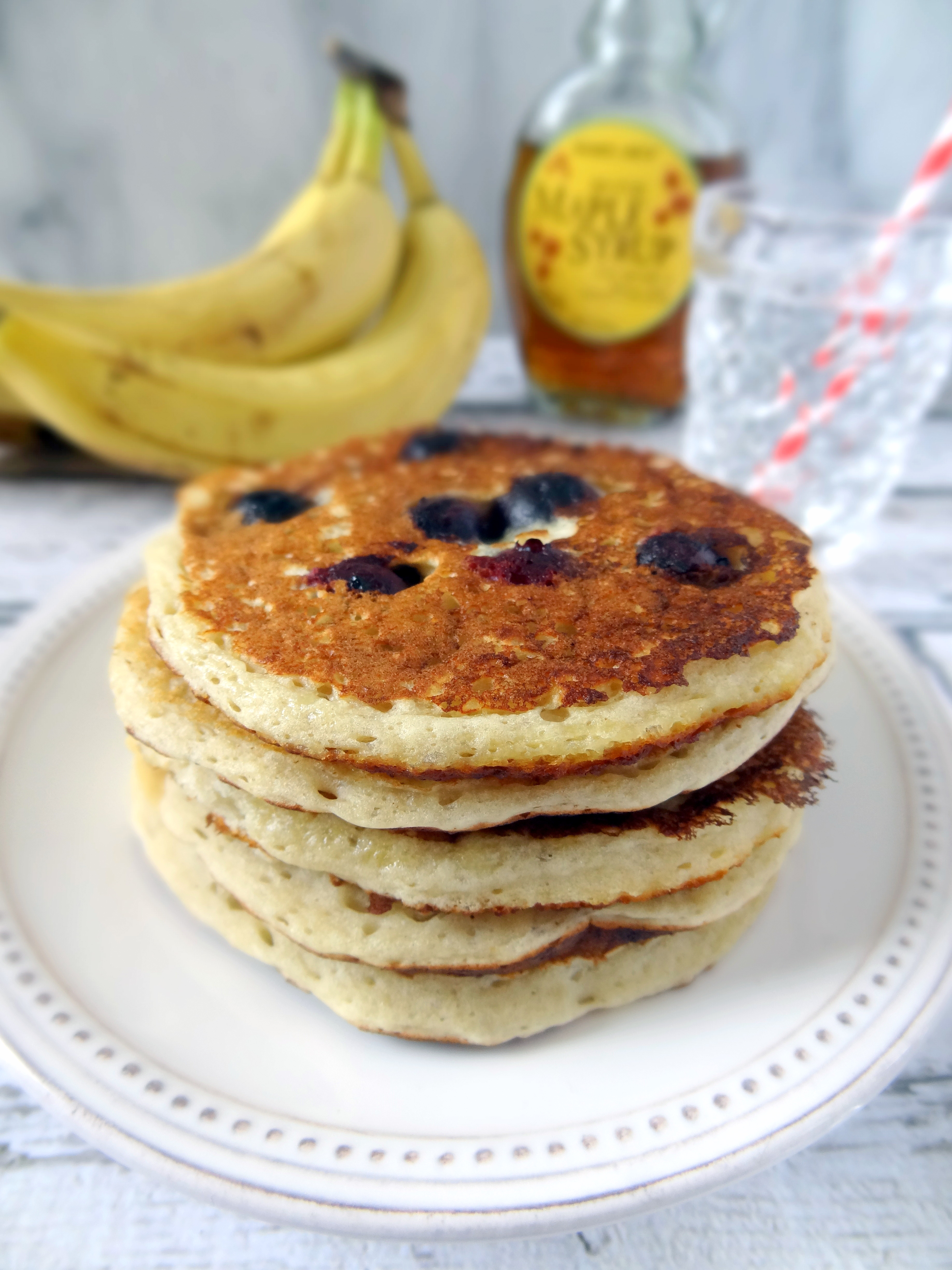 Instead of slicing banana on top of the pancakes (and as I'm typing it, I'm wondering why I didn't do this in addition…hindsight is 20/20, huh?), I whipped it up in a blender so that each bite of pancake is infused with fragrant banana flavor. The banana also keeps these pancakes incredibly moist – so moist, in fact, that you don't even need syrup! Meanwhile, the Greek yogurt helps thicken the batter while still keeping the pancakes feeling light and fluffy.
Pancake hankering satisfied. 🙂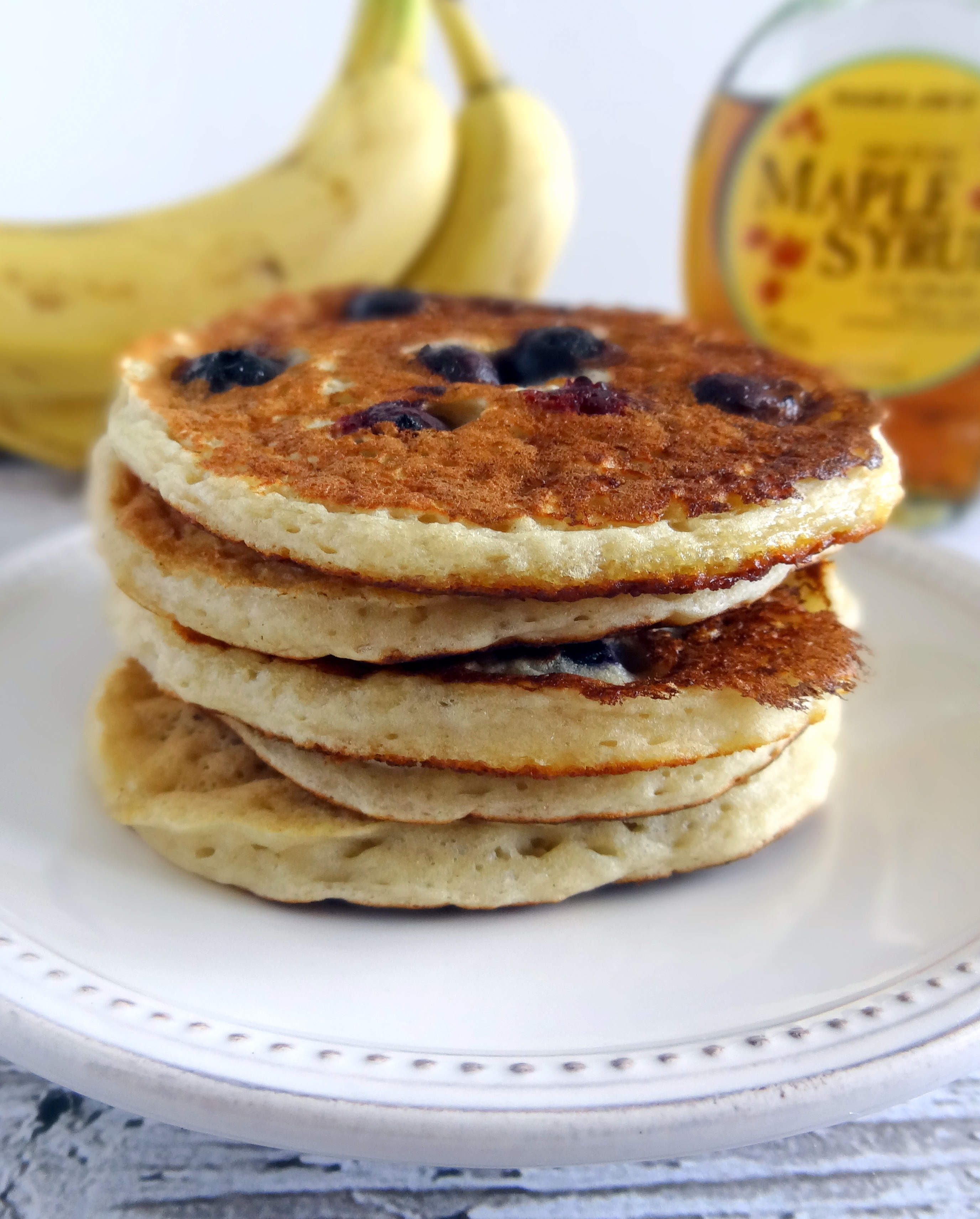 Now, so that I can reclaim some freezer space, what are your favorite recipes that use frozen blueberries? I could use some suggestions!