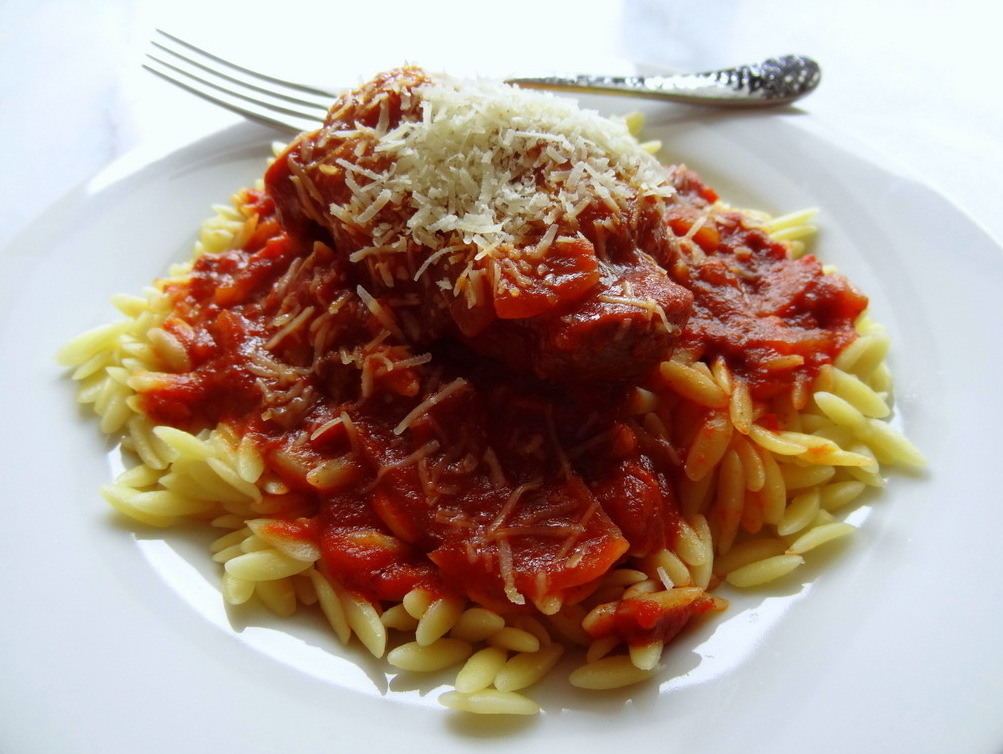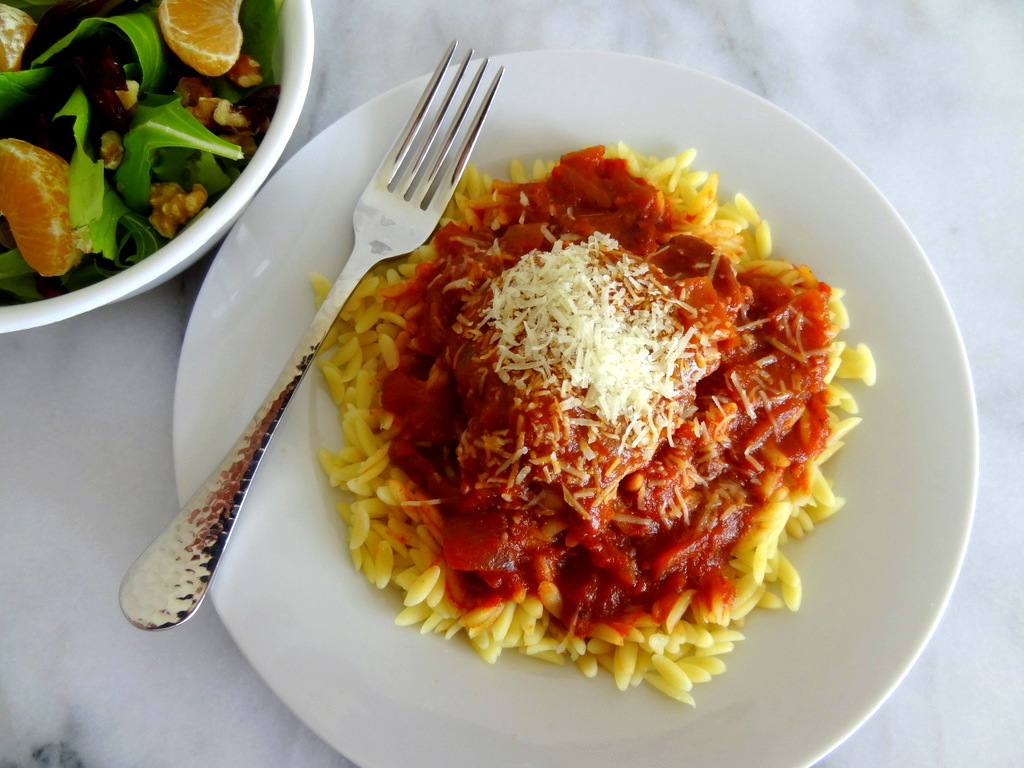 Chicken kapama (pronounced kah-pah-MAH) is a tomato-based Greek stew, often flavored with red wine and cinnamon. I first had this dish when I was on an excavation in Greece one summer during college. We were staying in a very small town with only about four hundred residents, and we ate lunch at the same restaurant every day. As you can imagine, eating from the same menu every day for six weeks gets a bit monotonous at times, but the restaurant had one special each day in addition to the regular menu. One or two times, that special was chicken kapama—although I didn't know its name at the time, since they simply called it "chicken and orzo"—and it was phenomenal.
In my household, however, chicken kapama shall henceforth be known as "The Stew That (Nearly) Broke My Dog." I don't cook a lot of meat, and when I do, I typically use frozen boneless skinless chicken tenders, for convenience. This was the first time I'd bought fresh chicken in quite some time, a fact that did not go unnoticed by Phoebe. I have never seen her so focused and attentive as when I was removing the skin and excess fat from the chicken pieces, and I had to give her a Kong full of peanut butter just to keep her from leaping up on the stove while the chicken was cooking. I thought the bulk of the work was done once I had all the ingredients in the stockpot and just had to simmer it for an hour, but I thought wrong: Phoebe paced around and whined for a large portion of that hour, with the tantalizing, spicy scent from the stove slowly but surely driving her bonkers. Have you ever tried to soothe a hungry dog while simultaneously cooking stew? Let me assure you: it's no easy task!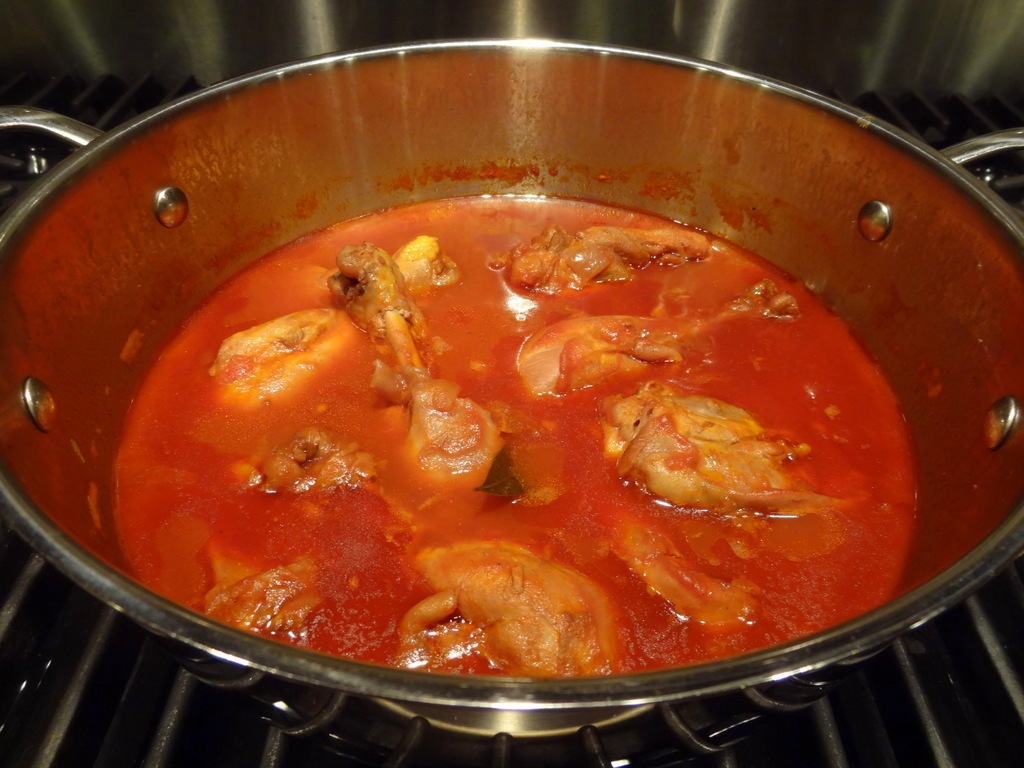 Not that I blame her, of course. The combined aroma of chicken, red wine, cinnamon, cloves, onions, and garlic was such that I myself could barely wait the full hour for the stew to be ready. It's the perfect meal for a cold winter evening, although strangely enough, it's also the perfect meal after completing a sweaty summer morning and afternoon's work on excavation (thankfully, the restaurant was overly air-conditioned!). One of the things I love about food is its ability to transport you to a different time or place, whether somewhere in your own actual memories or just somewhere in your imagination. For me, chicken kapama brings me back to that summer in Greece. What are some of your favorite food memories or associations?