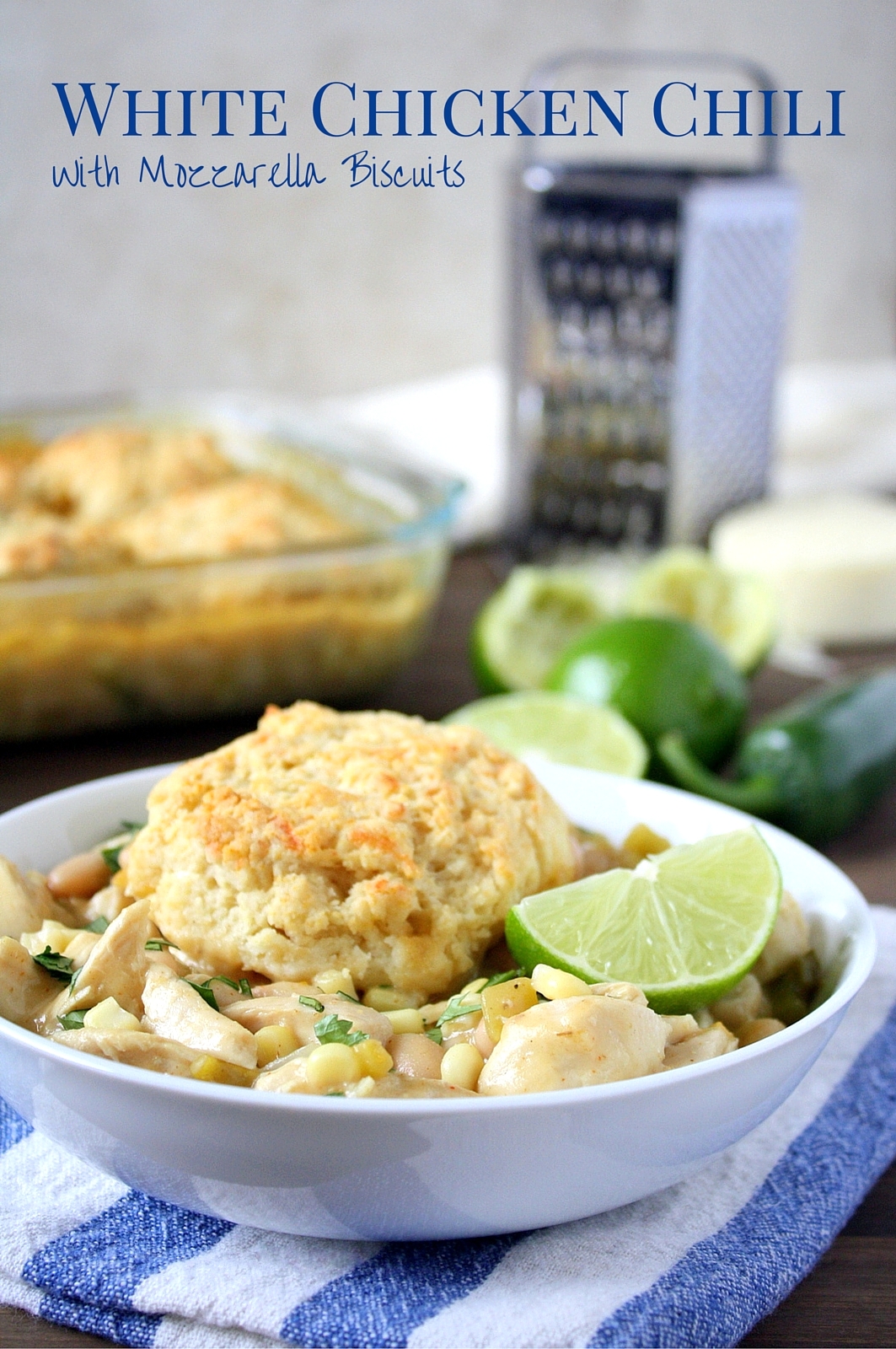 Earlier this month, Punxsutawney Phil emerged from his burrow without a shadow in sight, prompting the prediction of an early spring, although here in Michigan, we didn't need a groundhog to guess as much. It has been an unusually mild winter—I have yet to see negative numbers on the thermometer, but there have certainly still been some below-freezing days, including Fat Tuesday when the boyfriend and I waited outside, shivering, for nearly an hour to get paczki from a highly-rated Polish bakery! They were worth the frostbite…I think.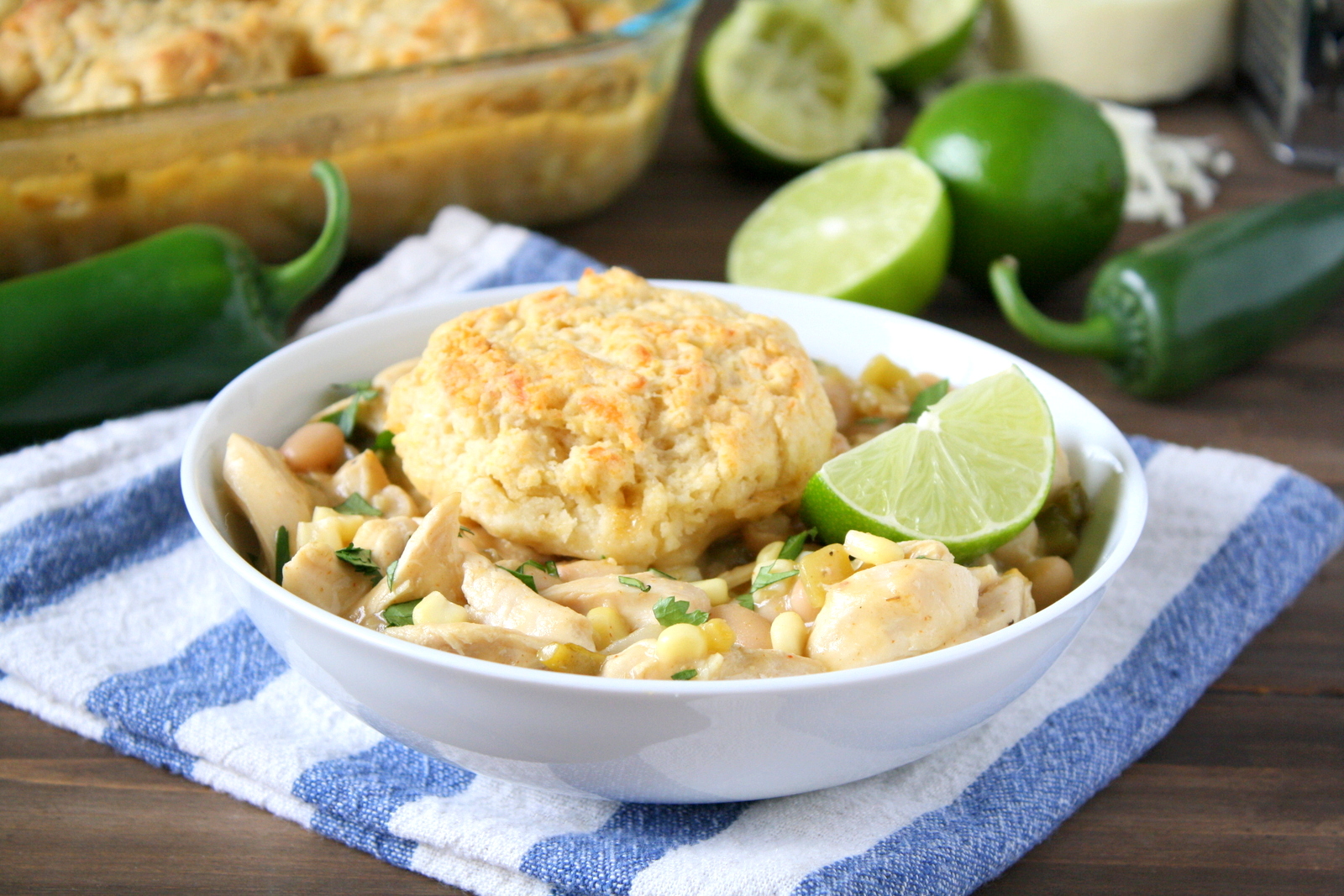 As we enter the last few weeks of winter, I'm determined to make the most of the chilly days by cooking hearty, comforting fare, like this white chicken chili with mozzarella biscuits. I tend to gravitate towards colorful dishes, but this one is an exception: it may border on the monochromatic, but it makes up in flavor for what it lacks in color! The bulk of the chili comes from tender chicken, velvety white beans, and sweet white corn. I also tossed in a jalapeño and some green chiles for a touch of heat, as well as a dash of lime juice for a hint of bright citrus flavor. Topped off with fluffy, cheesy mozzarella biscuits, this white chicken chili is a meal that will keep you warm until spring arrives!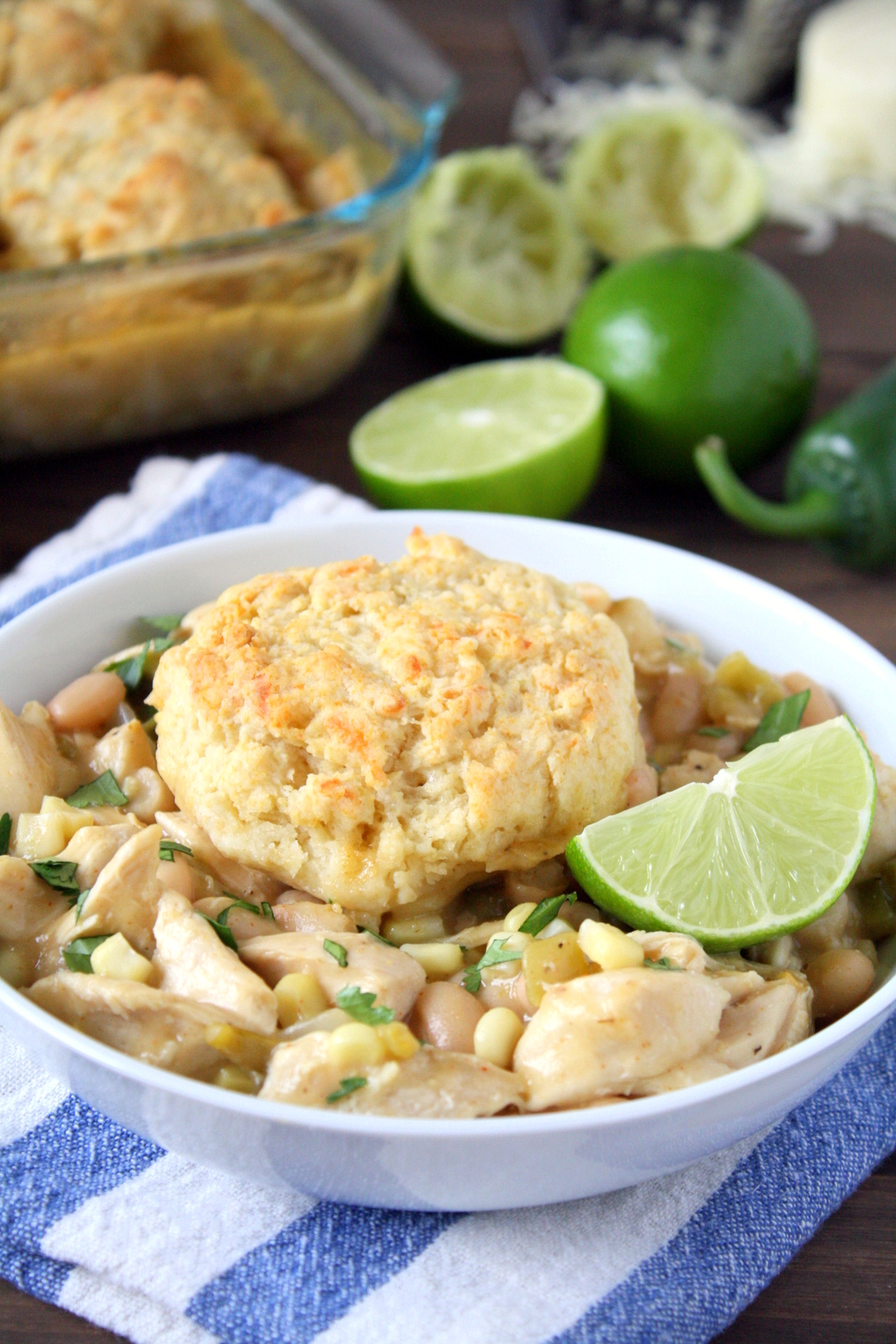 I'm sharing this white chicken chili with mozzarella biscuits on the blog Or so she says…, so head over there to get the recipe!
I'm also sharing this post at the following link parties: The Wednesday Showcase, Foodie FriDIY, Fiesta Friday, and Recipe of the Week.