After I graduated from college, life got a whole lot busier. While I still loved to cook, I found that I simply didn't have time to whip up a whole meal every night or even every other night, as I typically did during undergrad. I eventually settled into a routine of cooking one or two big meals (like a tuna noodle casserole or a pound of spicy peanut noodles) over the weekend and then eating leftovers throughout the week. It could sometimes get a bit monotonous to eat the same thing for days on end, but it was still better than spending money I didn't really have on take-out.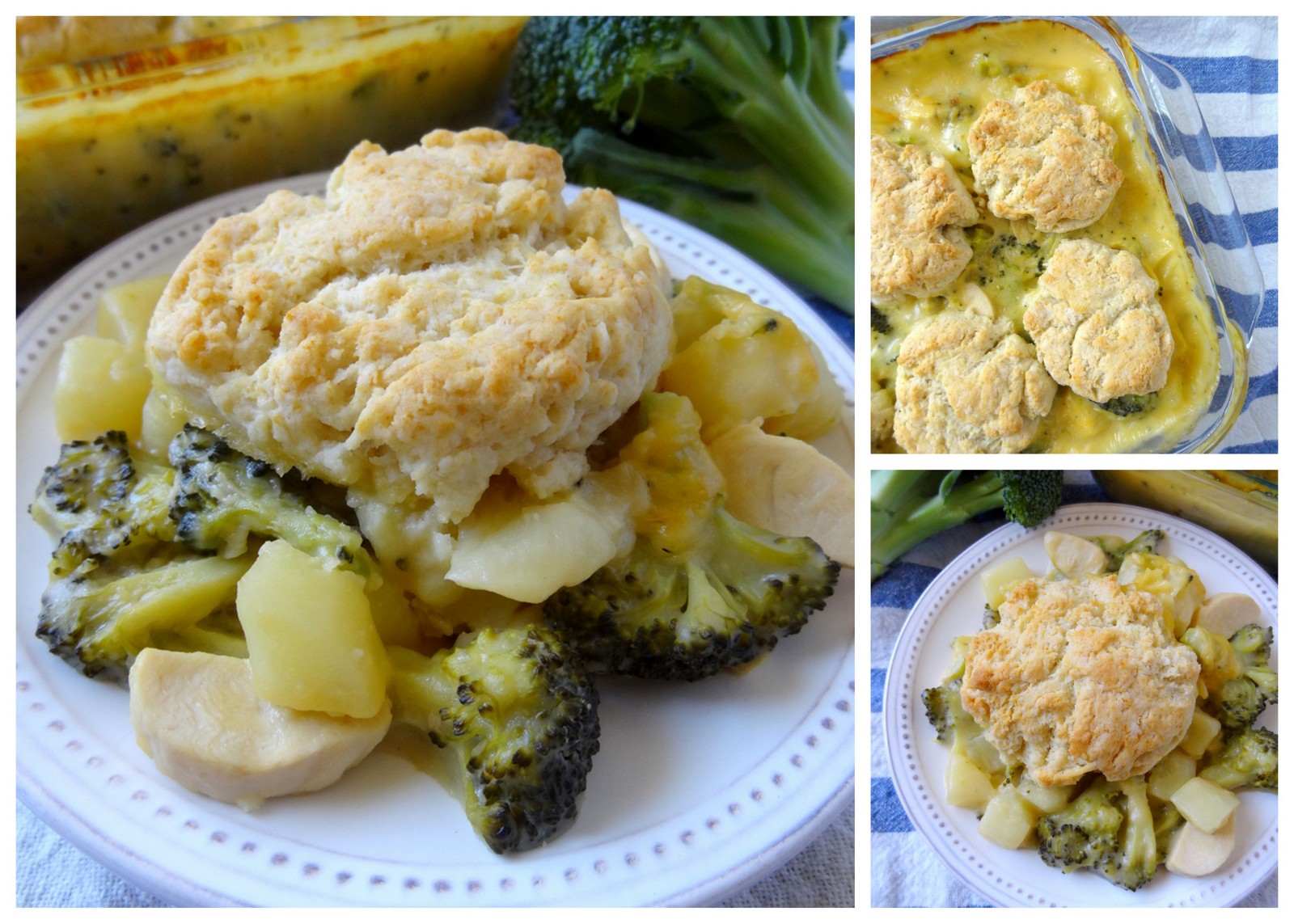 Things changed, however, after the boyfriend entered the picture. Once we began eating dinner together on a regular basis, gone were the days that I could get five or six dinners out of a pound of pasta. And when life gets crazy nowadays, I sometimes miss that routine (but hopefully it goes without saying that I'm nonetheless glad to have him around!). This past winter, I (finally!) discovered that large casseroles like chicken pot pie or this broccoli cheese potato bake can actually provide two or even three nights of dinners for the two of us!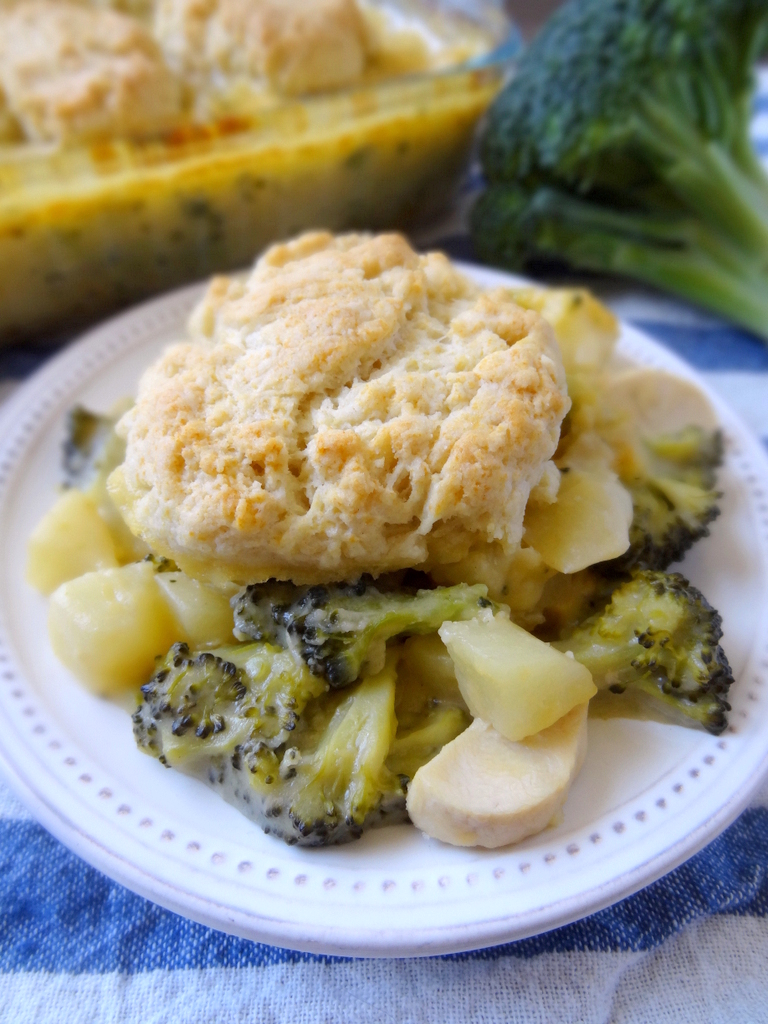 So while this broccoli cheese potato bake does take a little longer to make (about 1 hour, 15 minutes) than your average pot of spaghetti, if you factor in how many meals you'll get out of it (and that you won't have many dishes to wash on leftovers nights), you're totally coming out ahead, time-wise. Not to mention taste-bud-wise! This dish is basically a thick broccoli cheddar potato soup—hearty and creamy (but no cream needed!)—with some chicken thrown in for protein and topped with hot, fluffy biscuits. It's got veggies, protein, dairy, and starches all in one pan, so it can stand alone as a meal, but it also pairs nicely with a green salad.
Do you have any time-saving tips or favorite recipes for when you're pressed for time but still want to cook and eat at home?